Apart from the various types of notches being included in smartphones for a bezel-less display, sliders and pop-up camera designs also do the deed. Soon, we might see a new design, taking a new approach to the concept with the launch of the OPPO Reno smartphone, in the forthcoming range by OPPO.
According to a leaked image, the OPPO Reno smartphone is likely to come with a "peeping" front camera, which is a slant camera module placed on the top of the smartphone. This mechanism doesn't require the selfie camera to elevate for taking pictures and also ensures a full-screen design.
The image suggests that the back of the device will house a vertically-arranged dual-camera setup along with an LED flash.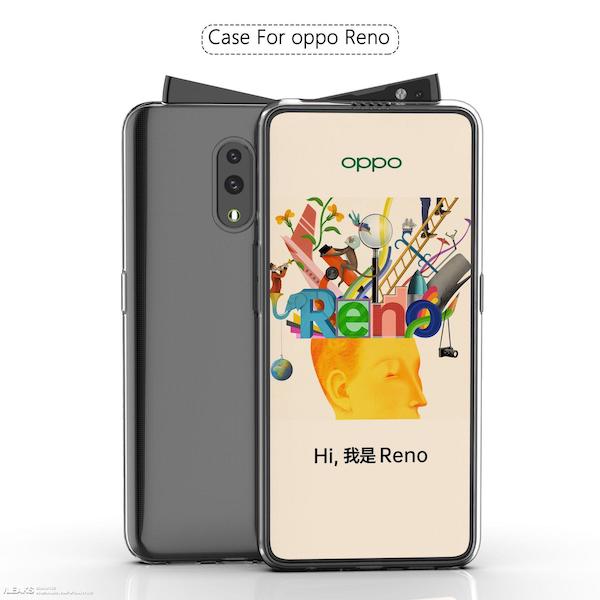 Additionally, the device could house the power on/off button to its left while the volume rocker is likely to be placed on the right side.
While details regarding the Reno smartphone remain unknown, it is likely to come in two processor variants: Qualcomm Snapdragon 710 and Snapdragon 855. There could be up to 8GB of RAM and up to 256GB of internal storage.
The design appears intriguing as it is different from the already-present devices. However, I am not sure of the feasibility of the design; it could prove inconvenient to store in pockets!
However, there is still no confirmation on the design turning into an actual product.
The OPPO Reno smartphone is expected to launch in April. So, stay tuned in to this space for more information.