In the EV world, both Tesla Model 3 and Model S are well-known electric cars. They have played an important role in promoting electric vehicles and making them as common as they are today.
It's nearly impossible to think of the best electric cars without including Tesla Model 3 and Model S in them. Although they are siblings, they have their own separate fanbase, and there are people who look for a Tesla Model S vs Model 3 comparison.
Despite the fact that both of them belong to a different price segment we'll draw out the major differences between these cars. Due to this, we'll not be discussing which one is a better car as it would be an unfair competition then. However, we'll tell you which is more value for money car and why?
Before we move ahead, here's a brief overview of both these electric cars we have on the tables today.
Tesla Model 3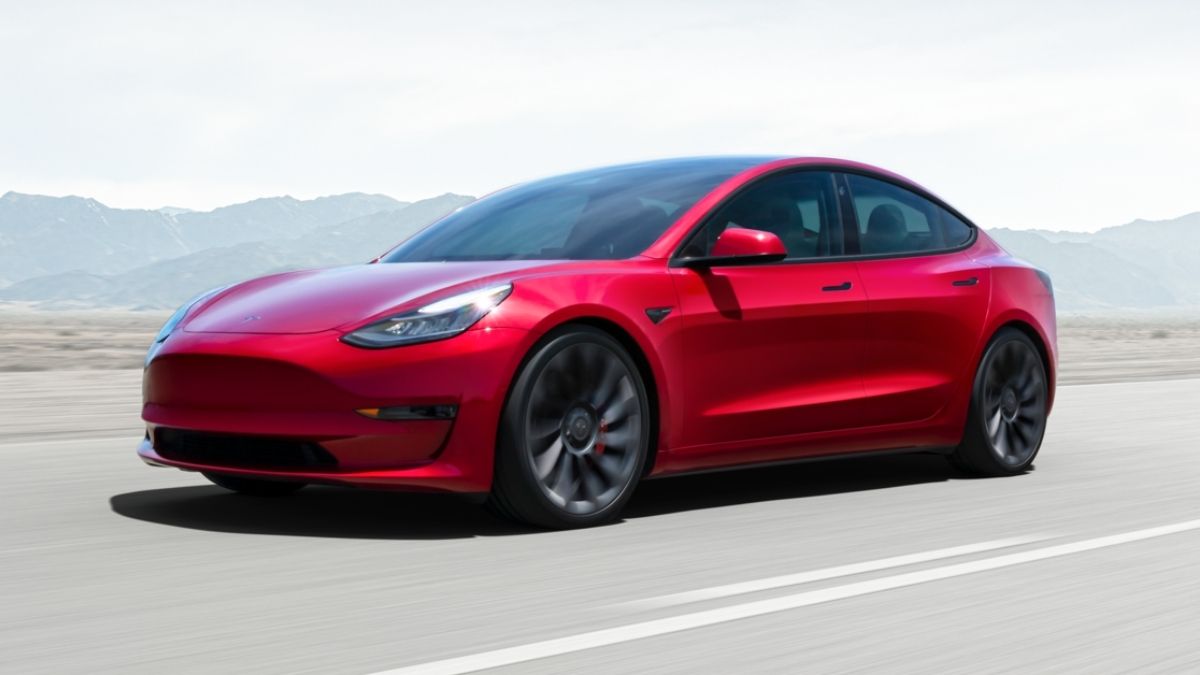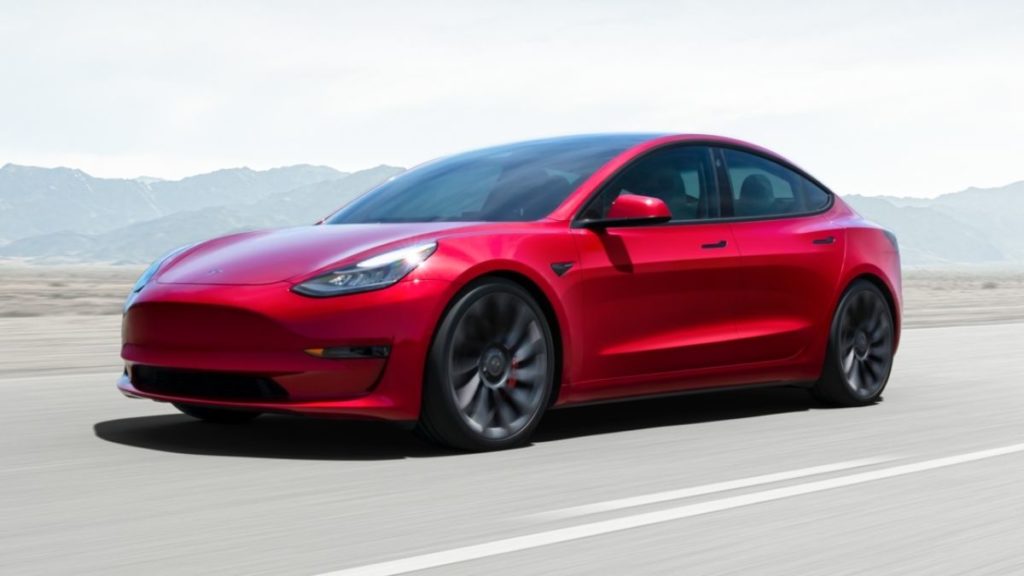 Tesla Model 3 is a four-door electric sedan from the California-based EV maker Tesla. The Model 3 is the most affordable electric car from Tesla.
It's available in three variants with prices starting from $38,490 to $56,990. It's also the best-selling electric car in the world.
Tesla Model S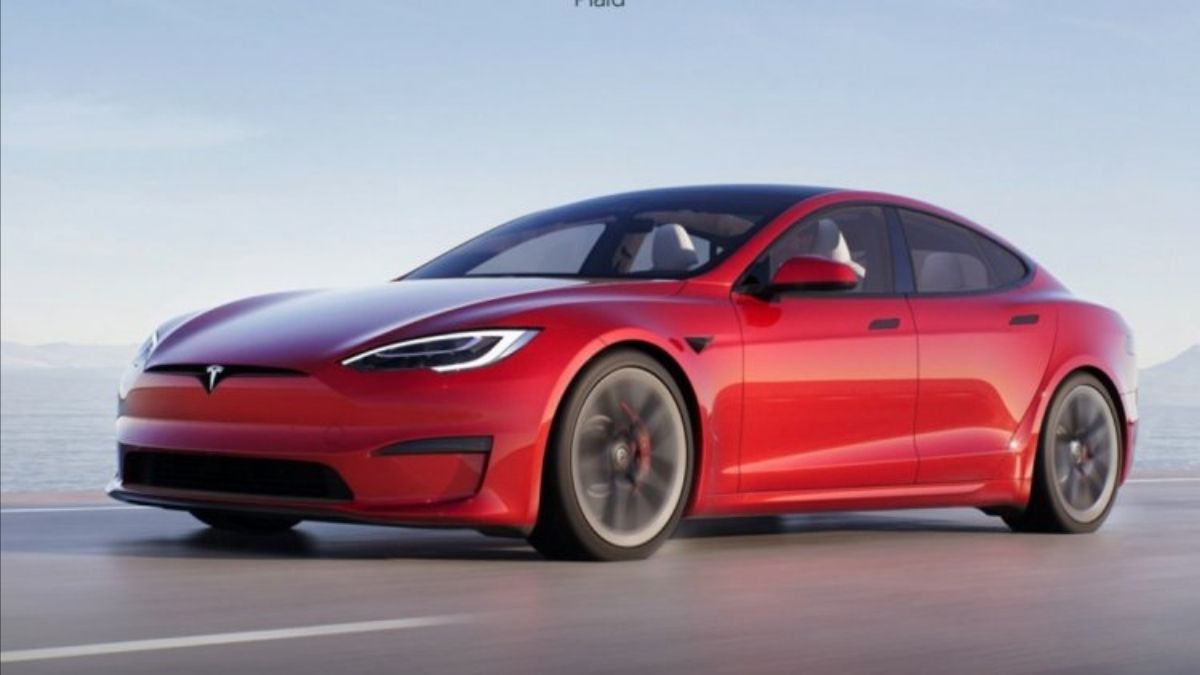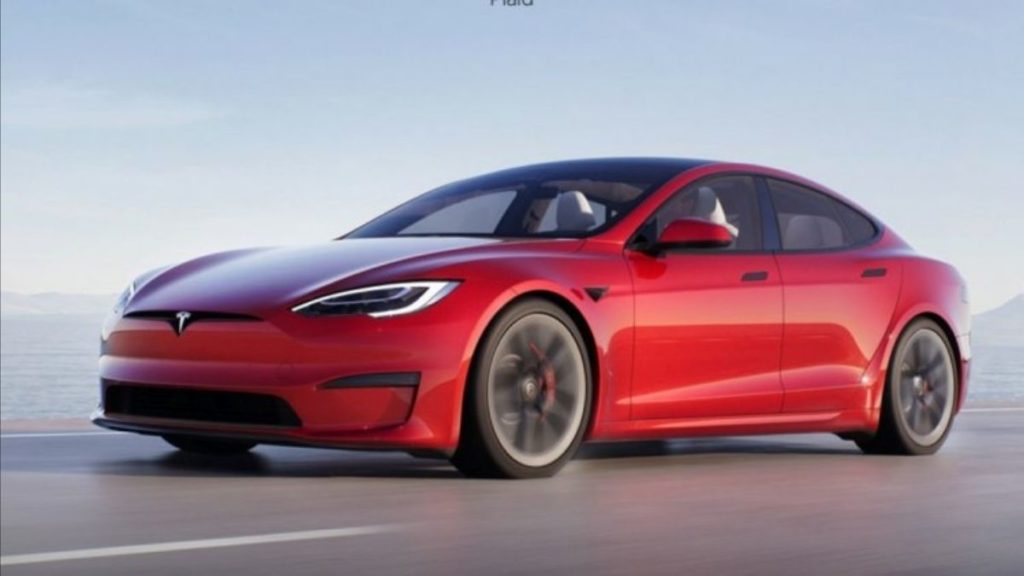 Tesla Model S is the flagship electric sedan from the EV maker. Similar to its sibling, it's also a four-door sedan; however, it's quite spacious than Model 3.
Currently, Model S is being offered in two variants with prices starting from $79,990 and goes up to $119,990 for the upper trim.
There's also a high-end Performance variant – Plaid Plus. However, it'll arrive in the market in mid-2022.
Tesla Model 3 Vs Model S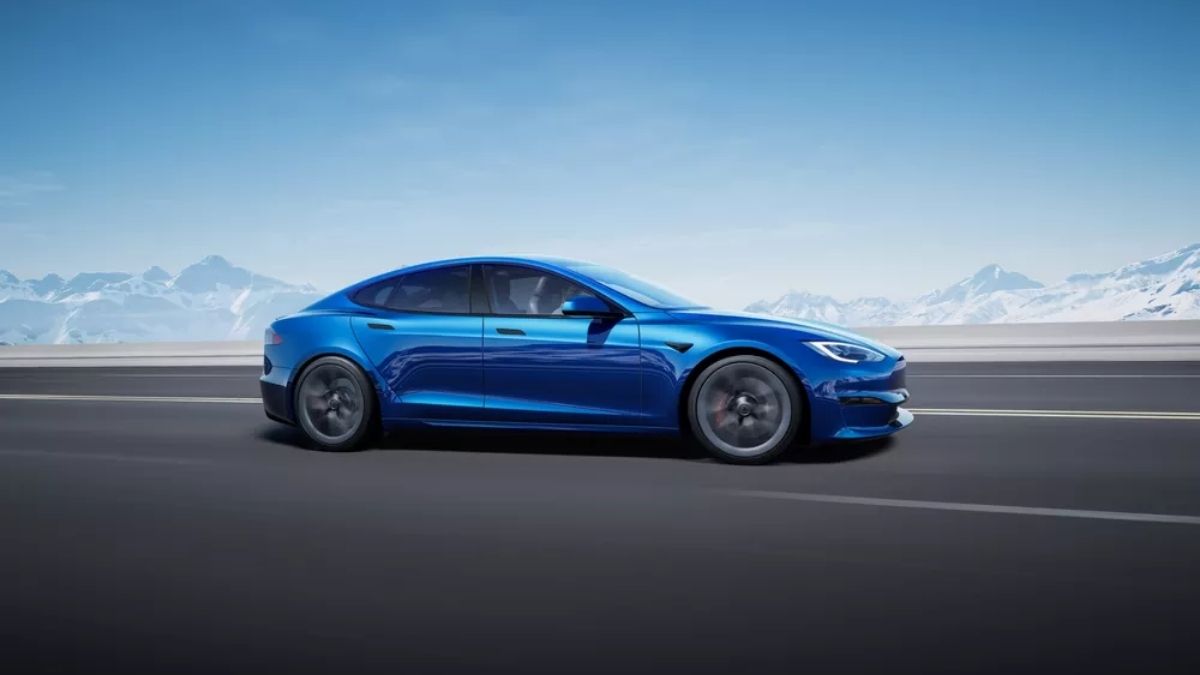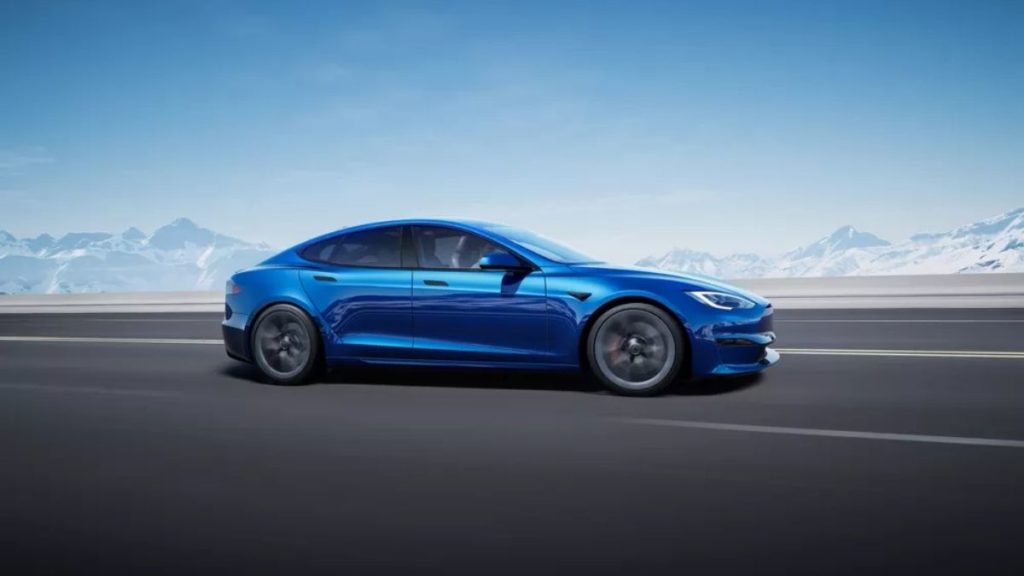 Dimensions
| | | |
| --- | --- | --- |
| | Tesla Model 3 | Tesla Model S |
| Length | 4699 mm | 4978 mm |
| Height | 1422-1447 | 1447 mm |
| Weight | 1854 mm | 1955 mm |
Although both of these siblings are sedans, it's quite evident that the Model S is bigger and spacious than the Model 3. In terms of luggage space, Model S offers 28 cu ft of cargo space.
On the other hand, you get 15 cubic feet of boot space in Model 3.
However, both cars have a similar height which gives almost similar headspace.
Performance And Electric Range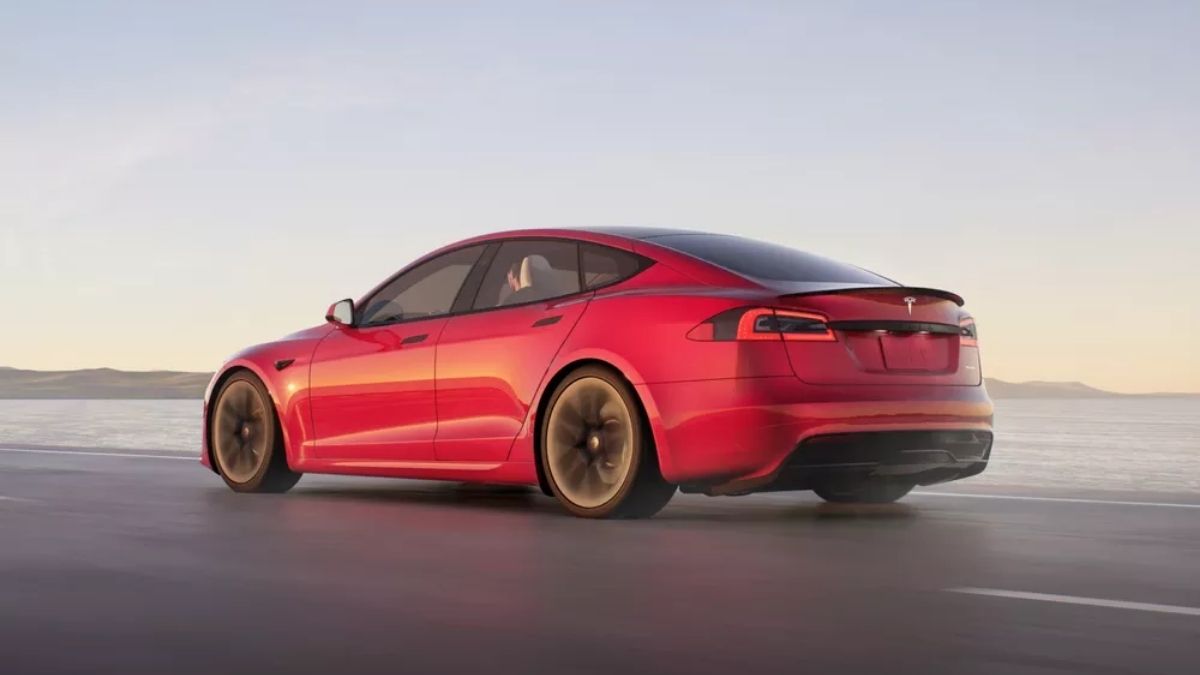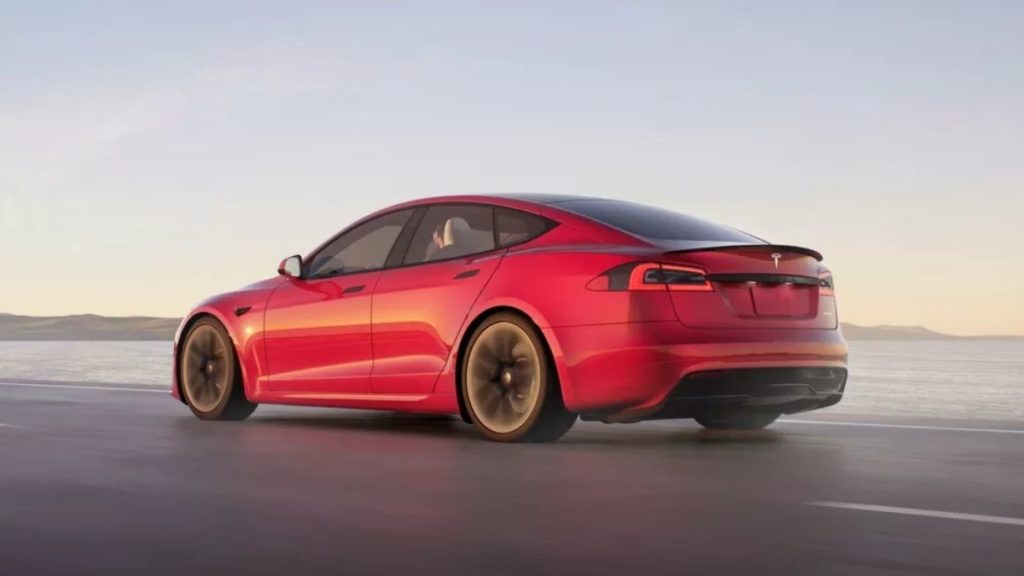 | | | |
| --- | --- | --- |
| | Tesla Model 3 | Tesla Model S |
| Acceleration (0 to 60 mph) | 3.1 seconds | 1.99 seconds |
| Number Of Motors | Up to 2 | Up to 3 |
| Top Speed | 162 mph | 200 mph |
| Electric Range | 353 miles | 412 miles |
Being the flagship car, the Model S has some jaw-dropping specs when it comes to performance. The latest variant of the Model S is built on a new plaid powertrain which further takes it to a completely different variant.
Tesla Model S is available in both dual-motor and tri-motor setups with an AWD configuration.
On the other hand, Model 3 is offered with single motor RWD as well as dual-motor AWD configurations.
Similarly, in terms of electric range, you get more juice from the Model S simply because of a bigger battery pack.
Design Changes
Since Model S and Model 3 are siblings, they are quite similar in appearance and resemble each other. However, if you go into the details you can easily find a number of changes that distinguish them from each other.
Model S, as seems evident from the pics, looks a bit sportier than its younger sister. The new Plaid chassis of the Model S is a bit wider than before therefore it looks more aggressive. Also, the headlight of the Model S seems sharper than Model 3.
Interior Differences
Anyway, the biggest difference one would notice lies inside the cabin. On the center console, the Model S is equipped with a 17″ high-resolution cinematic display whereas the Model 3 is equipped with a 15″ screen.
The next big thing is the different steering wheel designs of both cars. The new Tesla Model S comes equipped with a yoke steering wheel which enhances or you can say intensifies the sports car feel.
On the other hand, the Model 3 has a classic circular wheel which is comfortable for any kind of driver.
Furthermore, the Model S gets an additional touchscreen in the second row with wireless controller compatibility. Meanwhile, this feature misses out on Model 3.
Features
Tesla cars are quite famous for their modern tech, and the EV maker never does injustice among its electric cars when it comes to adding features.
Whether it be the starting range car or the flagship model, the technology and most of the features are the same.
Similarly, both the Tesla Model 3 and Model S are equipped with modern features like Autopilot, Camp Mode, Boombox, fast charging, wireless phone charging, Bluetooth, and much more.
However, due to a different powertrain, the Model 3 is incorporated with an additional component, a heat pump, which is known for improving the overall efficiency of the car.
Tesla Model S Vs Model 3: Final Thoughts
Well, it's obvious that Tesla Model S simply outruns the Model 3 in every parameter. However, it is also true that the base variant of Model S will cost you twice that of Model 3.
This huge difference in price justifies the lower specs of Model 3.
Both of these electric cars offer punchy and planted rides which makes it really difficult to choose one. However, the price has always been a crucial deciding factor in such situations, and we believe that Tesla Model 3 is a bit of value for money car when it comes to the overall package.
However, if you have a good budget then hands down for Model S.