Today, we have two of the most awaited electric cars, Tesla Model S Plaid and Lucid Air Dream Edition, up for a head-to-head comparison. These two electric sedans have rivalries like no other in the EV industry. On one side, we have the successor of the undisputed Tesla Model S, and on the other side, we have a strong newbie Lucid Air Dream Edition.
The most interesting part is that the chief engineer of both the electric cars is the same man. In simple words, a former Tesla employee who served as chief engineer for Model S is now the CEO and CTO at Lucid Motors and the most prominent figure behind the development of Lucid Air.
However, he worked on the initial version of Model S and the Plaid variant is entirely developed by Tesla itself.
Also Read: Ex-Tesla Engineer Claims His Car Is Better Than Tesla Model S.
Before we move ahead here is a quick overview of both the cars.
Tesla Model S Plaid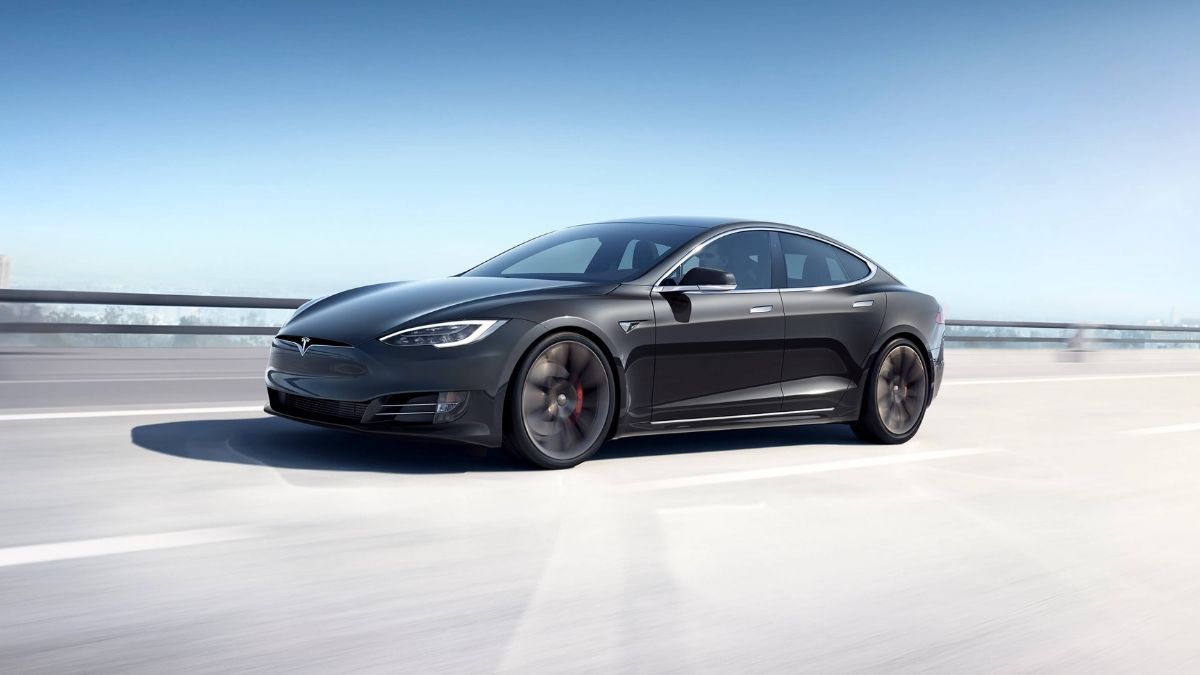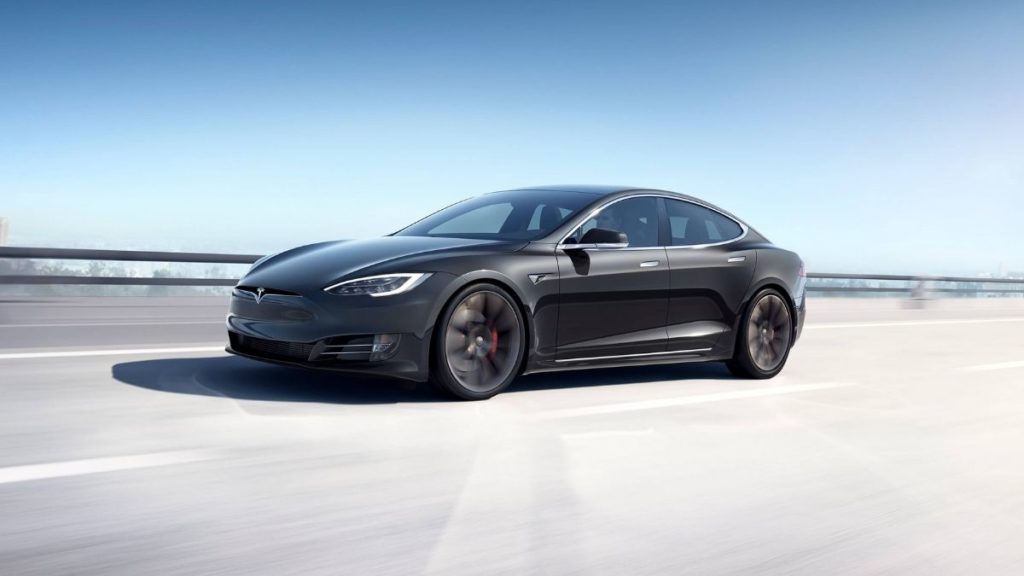 Plaid is the upcoming top-end variant of Tesla Model S. When launched, it will be Tesla's most high-end performing and flagship electric car.
Tesla recently announced details of the Model S Plaid . The Tesla Model S Plaid price starts at $139,900, and its deliveries will begin in late 2021.
Lucid Air Dream Edition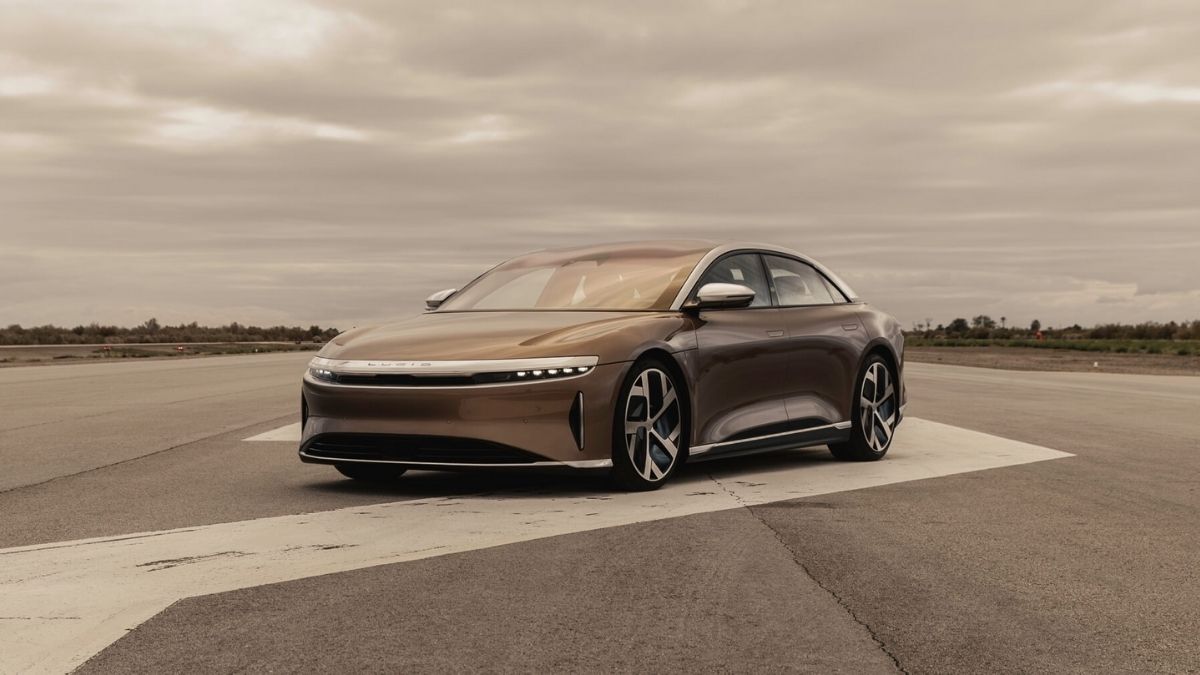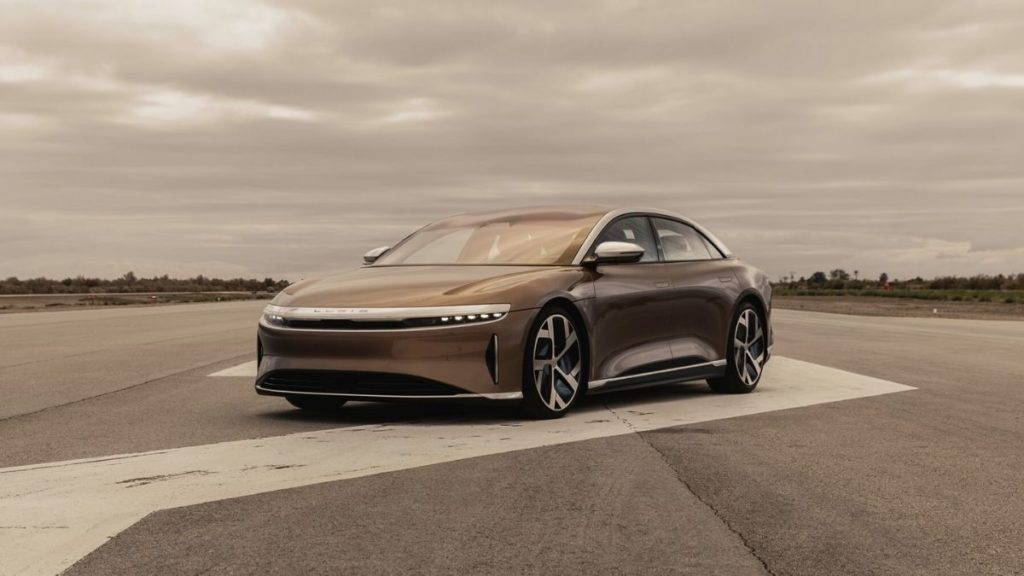 Lucid Air is a luxury electric sedan from the California-based EV maker Lucid Motors. It has four trims, and Lucid Air Dream Edition is the top variant of the electric sedan. Its makers have developed it specifically as a rival of Tesla Model S.
It's scheduled to arrive in the spring 2021 and the price for Lucid Air Dream Edition starts from $169,000.
Also Read: GMC Hummer EV Vs Rivian R1T: Which Is The Best Electric Pick-Up Truck?
Tesla Model S Plaid Vs Lucid Air Dream Edition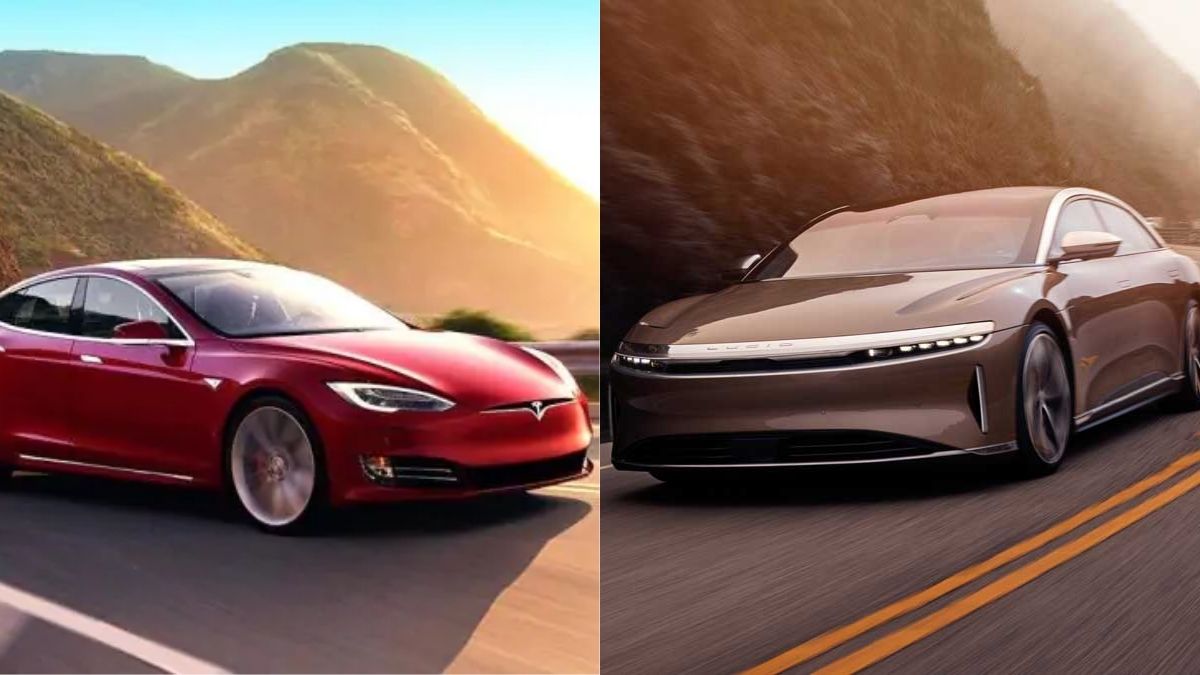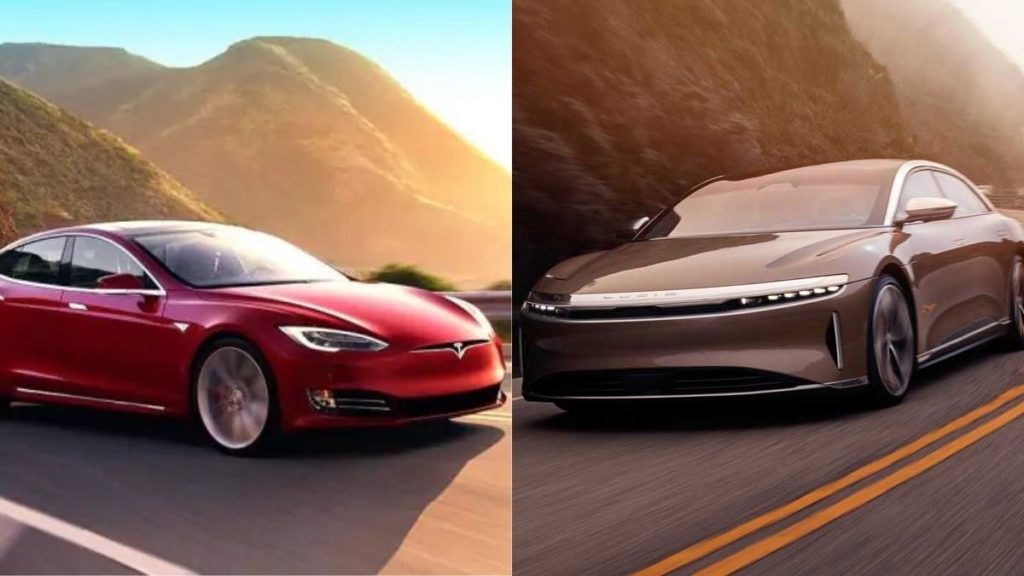 Performance
| | | |
| --- | --- | --- |
| | Tesla Model S Plaid | Lucid Air Dream Edition |
| Acceleration | 0 to 60 mph (less than 2.0 seconds) | 0 to 60 mph (2.5 seconds) |
| Quartermile | 9.0 seconds | 9.9 seconds |
| Top Speed | 200 mph | 168 mph |
| No. of Motors | 3 (All-Wheel Drive) | 2 (All-Wheel Drive) |
| Horsepower | 1084+ BHP | 1065 BHP |
If we look at the on-paper specifications, then Tesla Model S Plaid seems better than Lucid Air. Also, Tesla claims it to be the quickest accelerating production car ever.
However, both electric sedans have an all-wheel-drive configuration, which contributes to providing a superior ride quality.
The most noticeable difference is in the top speed of both the EVs. In our personal opinion, the top speed of sedans bothers only a small portion of customers (racing enthusiasts) as many users never even try to achieve speeds above 150 mph.
However, it's a personal opinion and those who like to test the limits of their vehicles can surely go for a better one.
Electric Range And Battery
| | | |
| --- | --- | --- |
| | Tesla Model S Plaid | Lucid Air Dream Edition |
| Electric Range | 520+ Miles | 503+ Miles |
| DC Fast Charging | Yes (250 kW) | Yes (350 kW) |
The long-range variant of the Model S boasts a 100 kWh battery and can provide a 402 miles range. The electric range of the Plaid variant is 520 miles, which is 100 miles more than the current long-range variant. Most of the credit for this improvement goes to the newly developed 4680 battery cells used in the Plaid variant.
However, Tesla has not unveiled the size of the battery pack it incorporated into the Model S Plaid.
On the other hand, if we talk about Lucid Air Dream Edition then sources suggest it has a 113.0 kW battery pack. In addition, Lucid Motors claims that its electric sedan is the fastest charging EV ever. Its fast charging works on a 900V architecture and it's capable of charging at a rate of 15 miles per minute.
It means within 20 minutes, you will have an electric range of 300 miles. Furthermore, the automaker provides three years of free charging at Electrify America.
In contrast, the charging rate of Tesla is relatively lower and you will have to pay to use its Superchargers.
Features
Tesla is one of the best electric vehicle makers globally and is famous for its next-gen technology. Since the Model S Plaid is its flagship sedan, it's got the best features among its siblings. Some of the best features of the Model S include its advanced Autopilot system that runs on a Level 3 hardware chip, over the air software updates, an expansive 17-inch screen, heated seats, an expansive glass roof, and much more.
Though Lucid Air Dream Edition might have missed it by a fraction of seconds in performance, it's a relatively premium car with luxury appeal. Lucid Motors claims that Air is a luxury electric sedan and thus comes loaded with premium features. The automaker provides a Design Your Vehicle option that allows customers to customize their car as per their needs.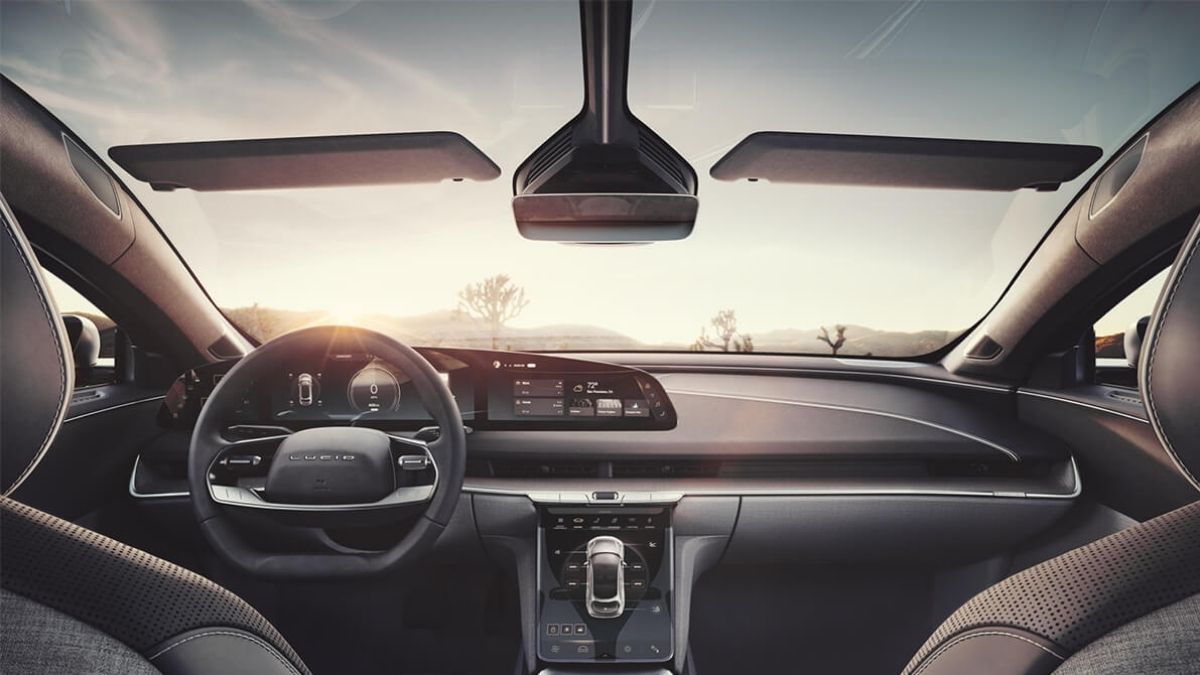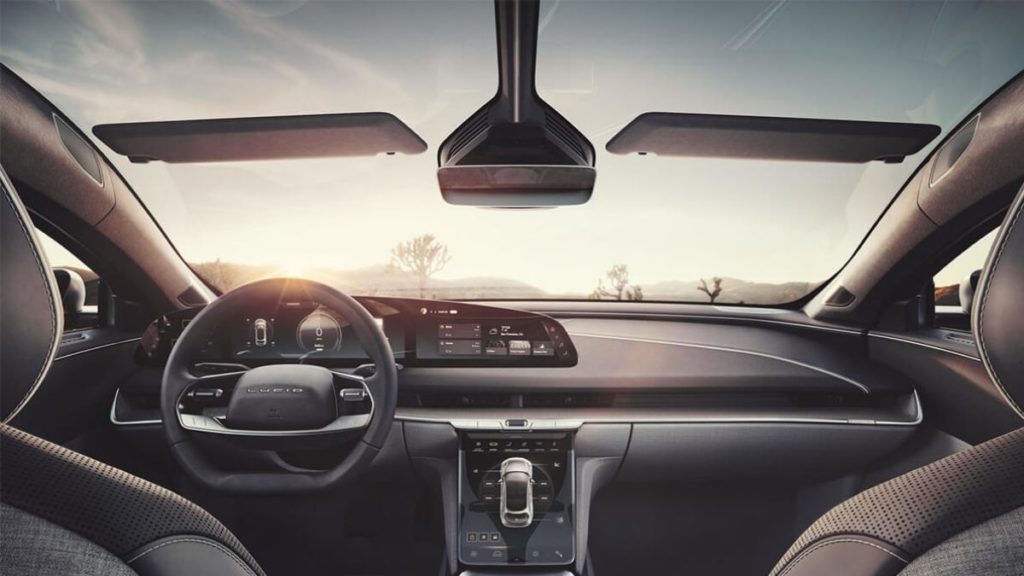 Apart from this, Lucid Air Dream Edition comes equipped with a Santa Monica interior decorated with Nappa Full Grain leather, glass canopy roof, a premium 3D sound system, and much more. Customers can also choose between the standard 21″ Aero Dream Edition wheels and 19″ Aero Range wheels.
Furthermore, similar to Tesla, Lucid Air Grand Touring is equipped with level 3 hardware autonomous driving chip and supports over the air updates.
However, Tesla is currently testing the Full Self Driving Beta version, which when completed will take its autonomous driving ability to the next level.
Which One Should You Buy? Tesla Model S Plaid Or Lucid Air Dream Edition
All EV enthusiasts on this planet are well aware of Tesla Model S, and most of them are die-hard fans of it. We cannot deny the value Tesla provides through its electric cars. We have been reporting on Tesla for quite a long time now, and we can say that it's simply one of the best EV makers in the world right now.
However, there are a few issues that Tesla owners have reported quite often. Most of these issues are related to the built quality of their cars. There are chances that one could find not up to the mark paint quality or finish of it. Similarly, sometimes people find problems in the alignment and fitting of various plastic panels. Apart from these, we can't say there's anything to complain about.
On the other hand, we have Lucid Air which will be the first electric car of Lucid Motors. However, Lucid Motors is a reputed company with a specialization in making electric vehicle batteries and powertrains.
Thus, we can say it will be a good quality product with a low risk of failure. If we compare it with Tesla, then both electric cars are somewhat similar in performance. However, Lucid Air Dream Edition would be a more premium electric car, but there's a significant difference of $21,510 in price.
In short, Tesla Model S Plaid should be your first option as it has better specs and is cheaper as well. However, if you want a touch of elegance with additional features then you can go for Lucid Air Dream Edition.
Which one will you choose? Drop your views in the comments section below.