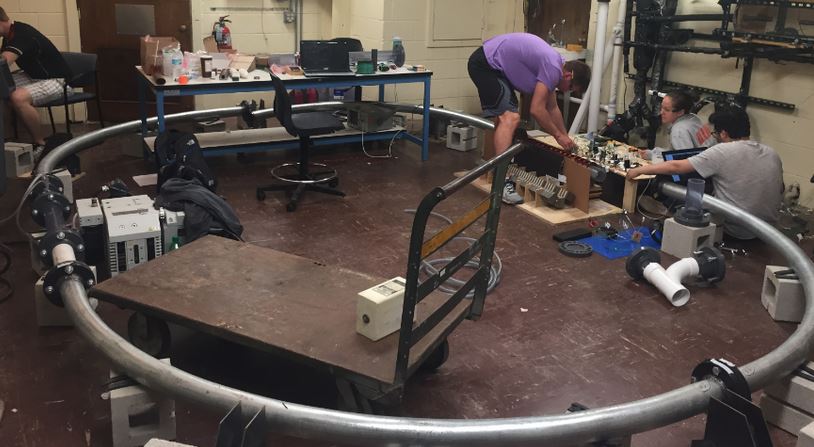 While Elon Musk is busy making tracks for the Hyperloop testing in California, a bunch of students from the University of Illinois have managed to figure out its working and created a miniature Hyperloop that works.
H
yperloop is a
sound-speed transportation
that is poised to be better than any other mode. Back in the year 2013, technology-entrepreneur and Tesla founder Elon Musk published a white paper on Hyperloop but he gunned down the idea saying that he is having too much on his plates (Tesla, SpaceX and whatnot).
Across the US, investors are eying the idea of realizing the possibility of a working Hyperloop and some companies are actually working on it. The mechanical engineering students at the University of Illinois have taken up this challenge and have been working on their own Hyperloop for the last two years.
The Musk-proposed Hyperloop theoretically touches speeds of 760 miles per hour. However, the speed achieved by the students is lesser. The young minds at the University of Illinois made some changes from the original design given by Musk.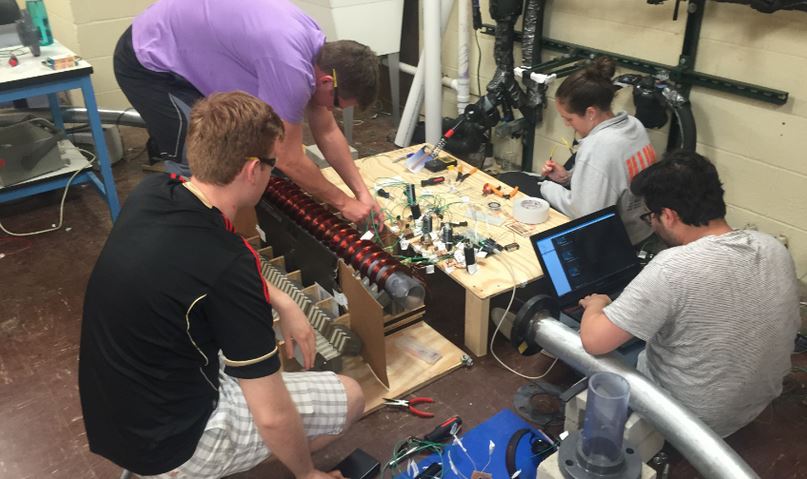 "We had to make some changes with respect to the white paper because with the tools that they have and the time that they have they cannot do extremely complicated machining," said Carlos Pantano-Rubino, the mechanical engineering professor guiding the students.
The professor goes on to say that this is how students learn to make stuff as nobody makes the complicated designs right away. Due to various constraints, instead of using a partially pressurized tube filled with air, the miniature Hyperloop makes use of roller bearings. Due to friction and absence of pressurized air, the speed achieved is lesser.
Earlier this month, Elon Musk announced that SpaceX is running a competition for students to design a perfect Hyperloop pod.
Did you enjoy this story? Tell us in comments below.
With inputs from The Business Insider
Also read: Elon Musk's SpaceX Launches World's First Electric Satellites