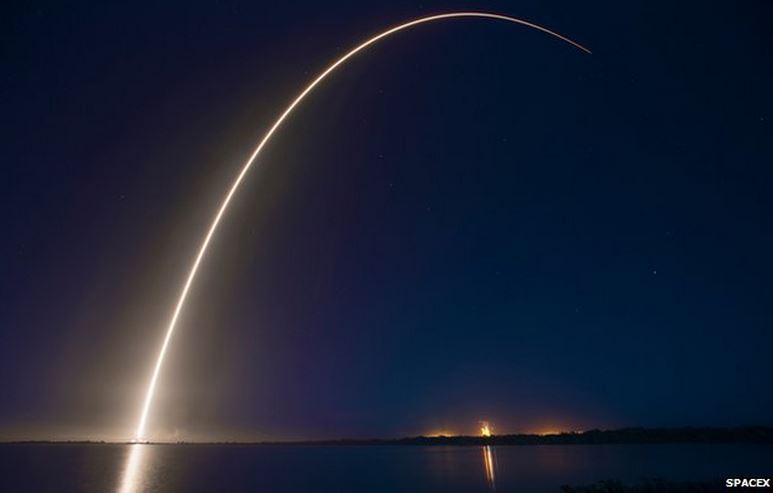 Yesterday, American rocket company SpaceX has launched world's first all-electric space satellites. Also, with this launch, the US rocket company has performed its first dual-satellite mission with EUTESLAT 115 West B and ABS 3A. One satellite is for Eutelsat and another for Asia Broadcast Satellite operator. The launch took place with the help of SpaceX's Falcon 9 rocket from SpaceX's Launch Complex 40 at Cape Canaveral Air Force Station, Florida.
SpaceX is owned by technology entrepreneur Elon Musk and is backed by Google Inc. Elon Musk also owns electric vehicle company Tesla and is planning to build a real and operational Hyperloop very soon.
This is Falcon 9's 16th launch and its most voluminous payload. Both spacecraft will make use of electric engines to get established in their final orbit which is positioned 36,000km above earth's equator.
This electric propulsion acceleration has been preferred over the usual chemical propulsion system because it helps the satellite to reach the orbit in lesser fuel due to the lighter weight (absence of heavy fuel tanks). This system accelerated xenon ions to generate thrust which is a big advancement in spacecraft technology. The lesser weight means you can add up more payloads on the satellite and get the best out of it.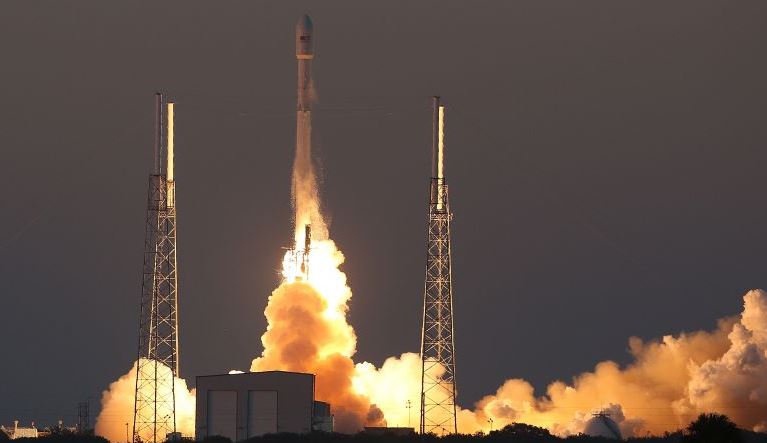 "The value of electrical propulsion is that it allows the satellite operator to need much less fuel than when the satellite has chemical propulsion. You can have a much lighter satellite, so that, in theory, the cost of your launch is much reduced," said Eutelsat chief executive Michel de Rosen.
The only downside of the electric thrust is that the satellites will take months to reach their respective orbits instead of usual weeks.
The satellites launched along with Falcon 9 were built by Boing Corp and owned by Eutelsat Communications and ABS. They shared the satellite manufacturing and launch cost. The terms deal haven't been disclosed but SpaceX website tells that a Falcon 9 launch costs $61 million. These companies are partnering again for another pair of satellites set to launch later this year with the help of SpaceX's Falcon 9.
Also, read more about Elon Musk's Hyperloop.
---
 Do you expect SpaceX and Elon Musk to do more tech wonders in near future? Tell us in comments!
Stay tuned for latest space and technology news from fossBytes.
---