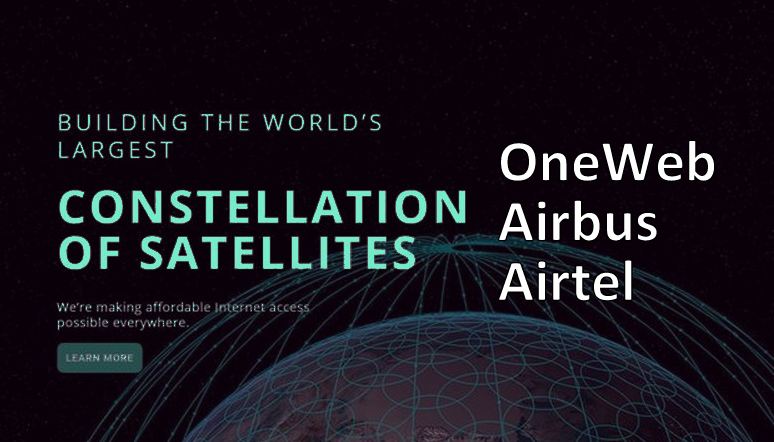 To bridge the digital divide in parts of rural India and to address the most demanding connectivity issues across the nation, Bharti Airtel, the reputed telecom company has acquired a minority stake in OneWeb, which is on a mission to connect the world. The two plan to offer communication services using microsatellites revolving closer to earth, by the year 2019.
O
neWeb was initially found in 2012 and has successfully raised $500 million funding amount from a bunch of leading international corporate houses including
Airbus Group
, Bharti Enterprises, Hughes Network Systems, Intelsat, Qualcomm, The Coca-Cola Company, the Virgin group and Totalplay, a Grupo Salinas Company owned by Richard B.Salinas.
Walking into the details, OneWeb is creating a communication network with an initial constellation of 648 low-earth orbit satellites. These satellites will be different yet better than ever made. Each satellite will be made in the same way as high-quality medical and avionics equipments are. The special features of the satellites will be the lesser components, lighter weight, easier to manufacture and cheaper to launch.
Investors for the project are Qualcomm Inc., Virgin Group, Airbus Group and Coca-Cola Company. Its constellation of satellites will interlock with each other to create a coverage footprint over the entire planet.
The Bharti Enterprises, however, did not share the investment details in OneWeb but said in a statement that it will be able to turn the investment into a vantage by becoming a preferred distributor of these services across its operations in about 20 nations of Asia and Africa.
Recommended: Airbus Making 900 Satellites to Provide OneWeb Internet-from-space
The OneWeb satellites will be providing high-speed internet connectivity to a small user terminal which transmits broadband access via Wi-Fi, LTE, 3G and 2G to surrounding area. These are efficient enough to operate with solar panels or battery packs to bestow coverage to phones, tablets, and laptops. Users will be able to access Internet through these terminals. As told by OneWeb, its terminals will connect to the devices either on unlicensed frequencies or else by making use of their partner operator's frequencies to provide coverage.
This network will be everyone's network. The terminals can be placed anywhere on any home, school, health center, library or office, and a cable can be used to connect to smaller devices similar to a cable modem. Moreover, the terminal is also capable of providing local wireless coverage, if required.
AS told on OneWeb's official website, this network will be an extension of existing networks, not a replacement. The architecture will provide layer2 and layer3 services so that it can be used by any ISP or telecommunication provider to extend any network. The terminals and the core network will be fully 3GPP compatible, so that the partner operators will be able to use the infrastructure with their current customers, devices, and billing systems.
Also, the OneWeb announced the largest commercial rocket acquisition ever of more than 65 rockets.
Let's hope for the best that can be made out of this mission to connect the world and fulfill the dream of a digitally inclusive world where every person has the same advantages. It is a revolutionary initiative to bring people closer.
Like the article? Tell us through your comments.
For more articles on Science, technology, and entertainment, keep reading fossBytes.
Also read: OuterNet : Free Internet to Everbody, Anywhere, Anytime Via "Lantern"