When Facebook got all involved in the data breach wreck last year, we knew there would be consequences (if FB didn't know that!).
After months of investigation by the Federal Trade Commission into the matter, we finally have a settlement at our disposal, which could change things for us, for Facebook, and the one who founded it — Mark Zuckerberg.
We already have the consequences Facebook has to go through, but those consequences have some sub-consequences which I am going to discuss now.
Facebook – FTC Settlement
As part of the settlement, Facebook will have to shell out $5 billion in compensation, which is record-breaking and the largest fine ever imposed on a company globally. This isn't it: the FTC is not letting Facebook go by just giving out some money, it has asked Facebook to come up with better privacy policies and a streamlined body of people looking after the stability of the privacy practices followed by Facebook.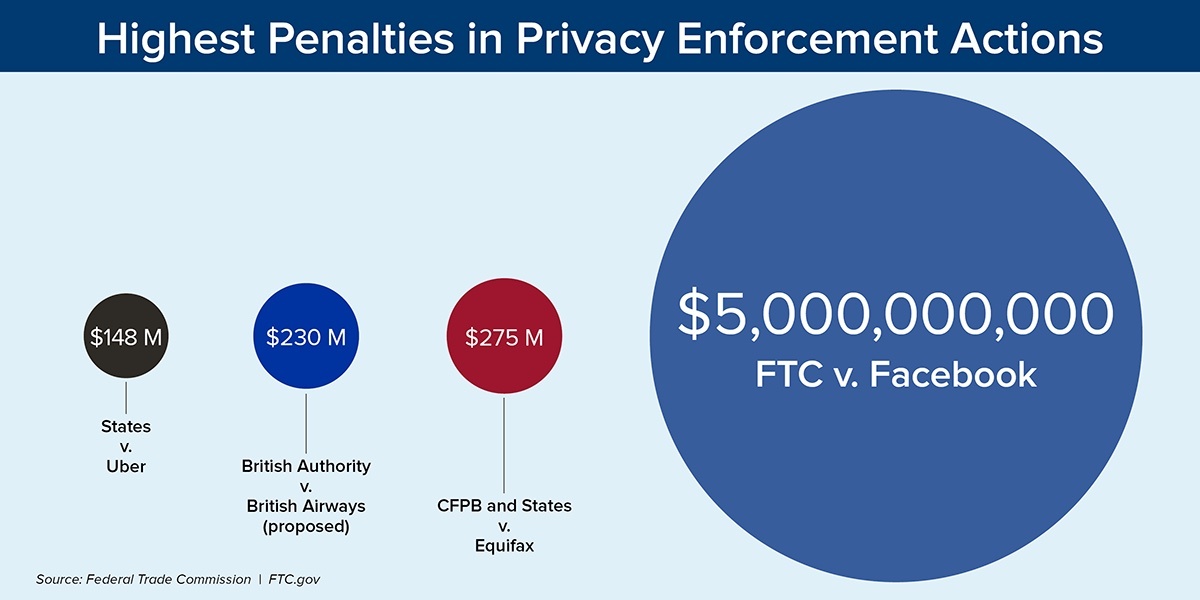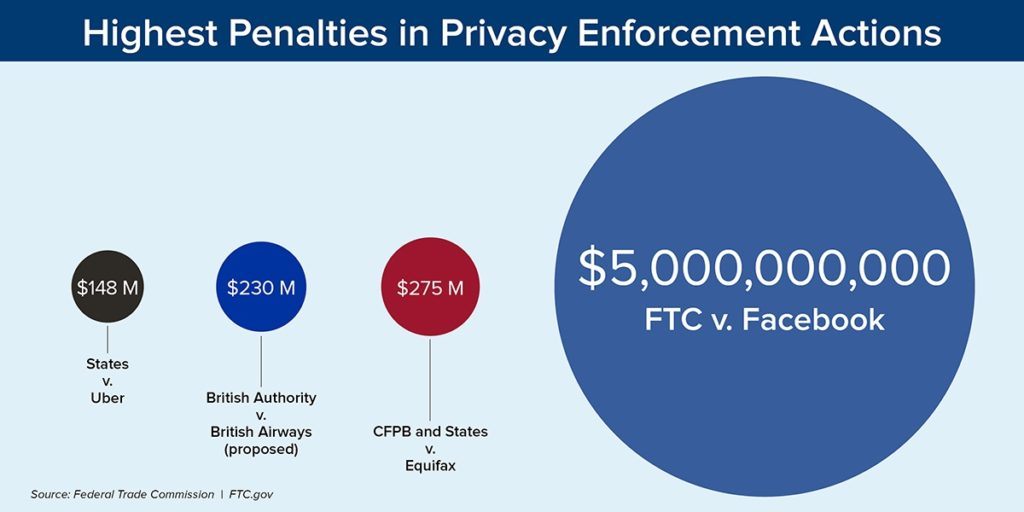 Furthermore, FTC will hold Facebook and most importantly Mark Zuckerberg accountable (personally) for any future privacy issues. Facebook has to maintain a separate board of directors to take care of its privacy policies, and Facebook and Zuckerberg won't really have any decision-making role in that.
Apart from the FTC settlement, Facebook will have to pay $100 million to the Securities and Exchange Commission.
Facebook & FTC's Longstanding Relationship
Facebook's relationship with the FTC is nothing new; Facebook allegedly violated the FTC's 2012 settlement order wherein it deceived users about their data and shared it with third parties. This was the beginning of a longstanding Facebook FTC battle.
Then came the very popular Cambridge Analytica debacle, following which various other data breaches took place; Facebook shared our details with its employees, left our passwords in plaintext, and what not. This is when we began losing faith in Facebook.
What Does Facebook Need To Do Now?
As Facebook's issues seem to have been settled, the social networking site has to follow certain rules set by FTC in order to lead a good life in the tech world and try not getting in trouble again. Apart from building new privacy rules, Facebook has to make sure the following is abided by: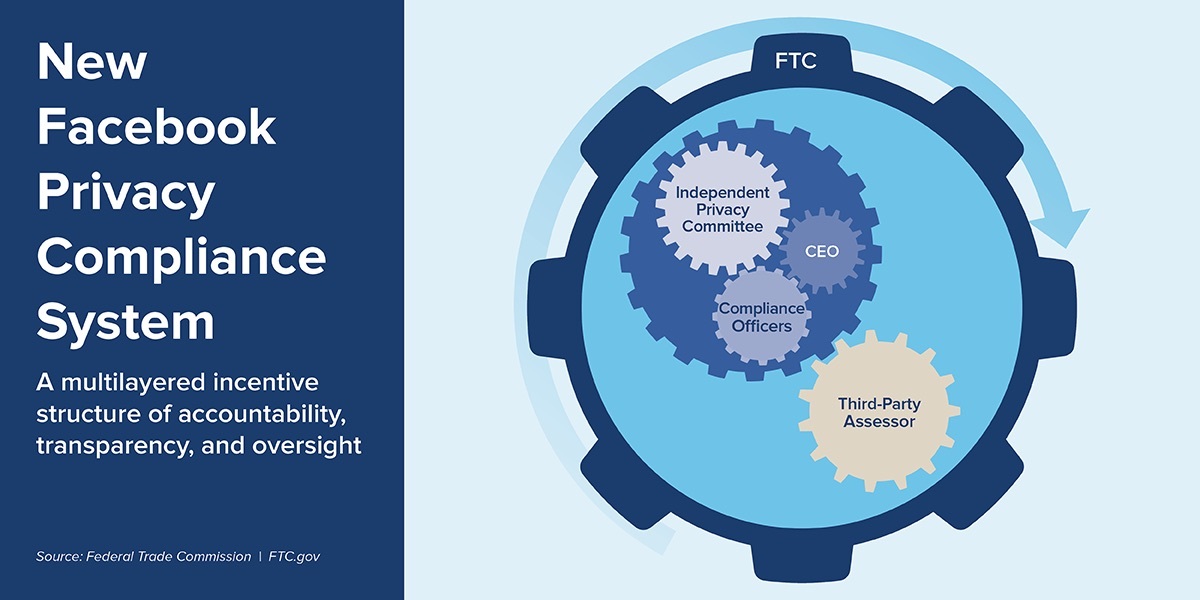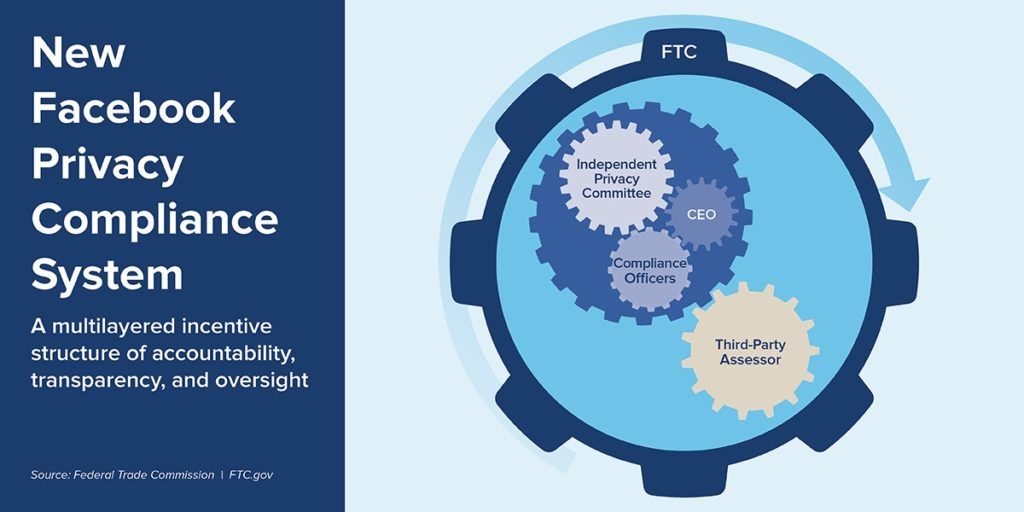 Facebook needs to keep a check on the third-party apps it indulges with and cut all ties with those apps that don't abide by the company's privacy policies.

Facebook just can't use users' numbers as security authentication for advertising.

The company needs to provide clarification regarding its facial recognition tech and

needs user approval

before it uses it

.

In order to follow its new and probably now-secure privacy rules, Facebook has to start and maintain a data security program.

User passwords need encryption and Facebook regularly has to ensure that passwords are not kept in plaintext.

Lastly, Facebook can't ask for users' email passwords when he or she signs up using other platforms.
Facebook will no longer allow friend data access to Microsoft and Sony, in addition to other companies, it stopped sharing data with.
Implications Of Facebook FTC Settlement
On users
Following how Facebook betrayed all those users who loved the social media site like anything, the new privacy policies by the company aim to make users satisfied and happy, and could eventually gain back their goodwill.
What can be more satisfactory than the feeling that your data remains safe? That's what the users will feel and that's what they need — it's their right after all!
On Facebook
While Facebook has to go through a lot of hassle and financial transactions, it had to pay for its sins somehow! And the payment (if followed religiously and fairly) could help the social networking site become the most-loved place for users again, which it ain't as of now! 
Additionally, Facebook cant just clear its Karma, and feel all the more positive about how it finally became a good tech company.
On Mark Zuckerberg
Although the settlement has mostly positive future or present effects, I feel Mark Zuckerberg has to have his share of negatives.
The FTC expects Zuckerberg to be answerable about his wrongdoings if they happen again. It also expects him to stay away from the standalone board of people looking after Facebook policies and in a way tells him to just not get involved.
This might take away some of the powers the founder has. Currently, Zuckerberg is THE man at Facebook and giving out instructions to the owner will take away his valuable roles from the company.
Even though the FTC and Facebook seem to have settled it out, the Department of Justice recently announced an investigation into tech majors, with Facebook being a part of it. It remains to be seen how Facebook will cope and possibly emerge as the app it used to be!