PUBG Mobile successor Battlegrounds Mobile India is sending your Android data to servers located in China. These servers are run by China Mobile Communications Corporation, a Chinese state-owned company.
But that's not all; when users start up the game, it also pings Tencent servers in Beijing, China. The server is located in Beijing, China (36.152.4.34) and seems to be sending mobile data to the server.
The report was first published by IGN India; they used a data packet sniffer app to track which servers the game contacts when playing a match. Additionally, IGN's source even obtained logs of the game notifying Tencent servers when the game was booting up. These include Qcloud, a cloud computing platform run by Tencent, and the company's anti-cheat solution. This comes after the developer has claimed to have cut ties with Tencent to publish the game in India.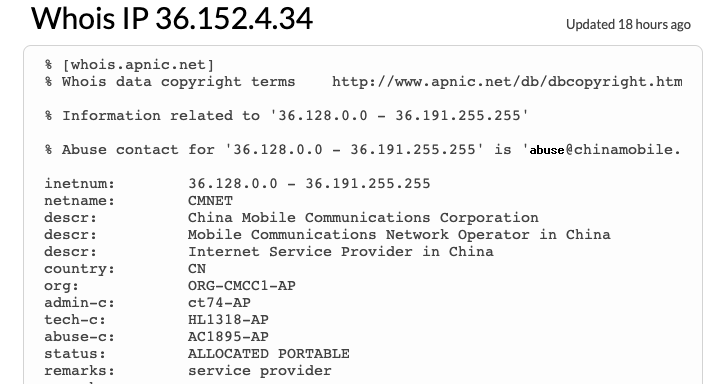 PUBG successor publisher Krafton's contradicts statements
This is contrary to Krafton's previous commitment to work with the government in compliance with laws. The game is apparently contacting servers based in the US, China, Mumbai, and Moscow, with the Chinese servers being the Tencent-run Proxima Beta in Hong Kong. This is again contradicting Krafton's earlier statement, "privacy and security of Indian player data being a top priority."
Krafton previously stated that user data would be stored in servers located in India and Singapore. But it will also be shared with other countries to meet legal requirements. This little detail may have given the company some wiggle room in this decision.
Latest Update
After this issue came to light, Krafton deployed a hotfix to fix the issue. The update seems to have fixed the game contacting Chinese servers as it was considered a bug. The only time the game contacts the Proxima Beta server was when deleting the app data. This, too, is most likely due to the account migration feature from the game.
Gamers throughout India can finally breathe a sigh of relief, despite politicians trying to ban the game. This is because an RTI report last week confirmed that the government wouldn't preemptively ban Battlegrounds Mobile India. This may be because Krafton met with the Indian embassy in Seoul to discuss the game's future. Leading to the company's commitment to investing $100 million into the country.
Previously, PUBG was banned on suspicions of sharing user data with the Chinese government through Tencent. Additionally, Tencent has a history of working with the Chinese government to collect user data from China's citizens and other countries.
Even though the game is just in early access, many have already called for its ban in India. This includes several politicians, along with the All India Traders Confederation. Only time will tell what move the Indian government will take after the outburst of such information.