After riding High with macOS High Sierra, Apple announced the next gen macOS Mojave.
The most striking feature of macOS Mojave is the much anticipated dark mode. It surely makes working at night way more relaxing. The biggest cheer came from the developers, who really loved Xcode in Dark Mode.
When turned on, the feature will not only turn the UI dark but will also change the color of Window chrome, desktop wallpaper and the content of the window.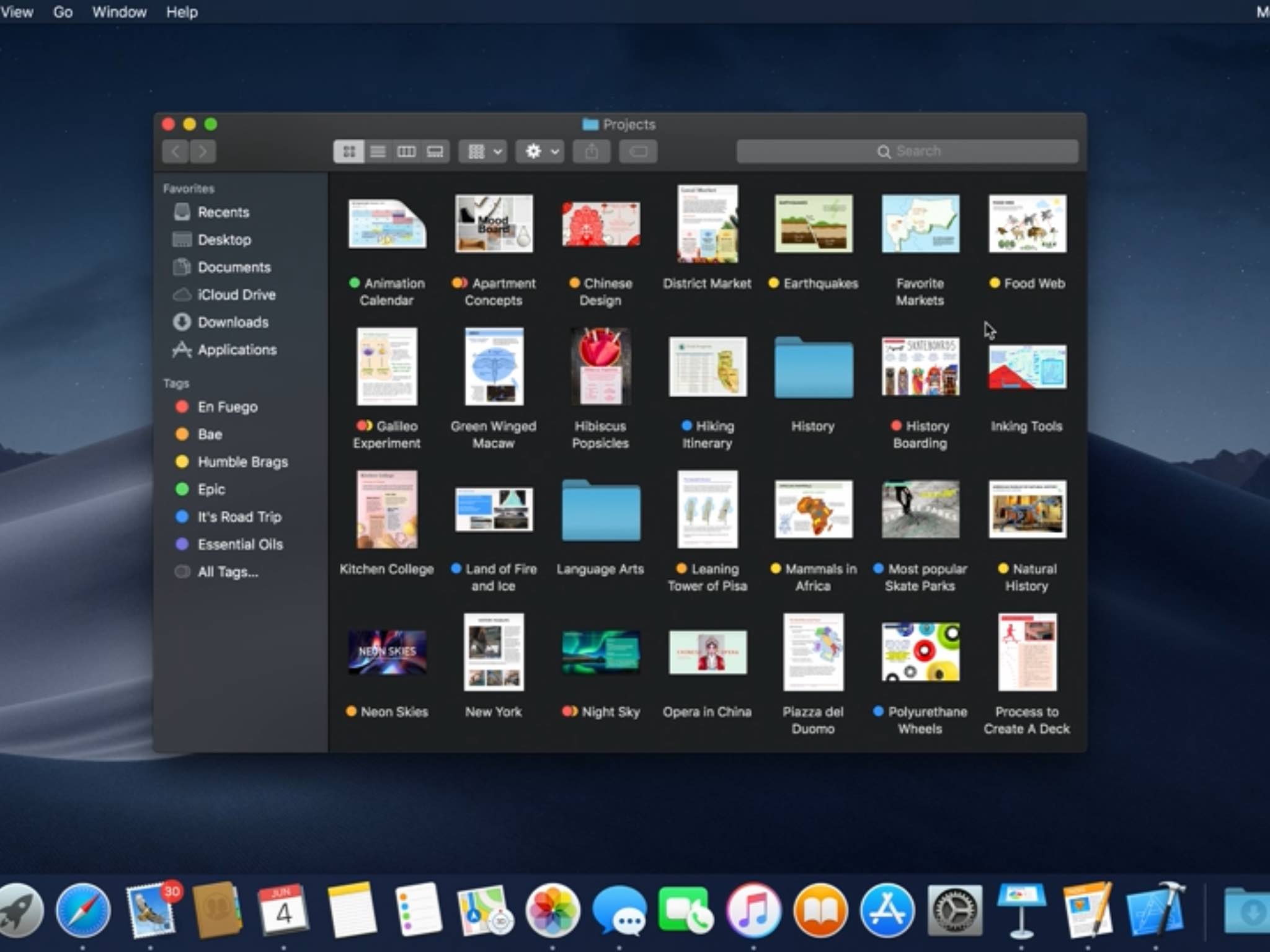 Another new feature in the form of Dynamic Desktop dynamically changes as your day progresses.
My favorite feature of macOS Mojave Desktop is Stacks — a life-saving feature for people with a messy desktop like me.
You can keep your desktop clean with the new stacking feature which will automatically stack the content depending on the type.
To Finder, a new Gallary view mode has been added to let you view images, PDFs, presentations, etc., easily. This mode also shows all the image metadata and quick actions available right in-front of you.
Making the Screenshot tool easier to use and feature-rich, Apple also brought new features to this tool as well.
Apple is also set to bring new security updates to macOS. "We believe that your private data should remain private," According to Apple. The smart and intelligent trackers will inform you if apps such as Facebook will try to track you via buttons and comments field cookies. A popup will appear asking — "Do you want to be tracked?"
In other developments, Voice Memos, Stocks, Home, News, and other popular iOS apps are also coming to macOS.
This will curb the tracking abilities of social media websites including Facebook.
Read our complete WWDC 2018 coverage here.