Snapchat has decided to give another try to its hardware venture Spectacles, by releasing the second generation of the eyewear that has built-in cameras. It's a pretty brave move after the not-so-spectacular performance of the Spectacle's first version which caused the company a loss of $40 million.
Nevertheless, Snapchat has launched Spectacle 2.0 in three colors: Onyx (black), Ruby (red), and Sapphire (blue). Even though the new model has strikingly similar looks as the previous one, the makers have put in efforts to bring a slimmer design of the eyewear.
The new Spectacle comfortably fits in a pants pocket, and the case too is smaller taking up less space in a bag. These minor tweaks now make the product seem more like a sunglass and less of a face camera.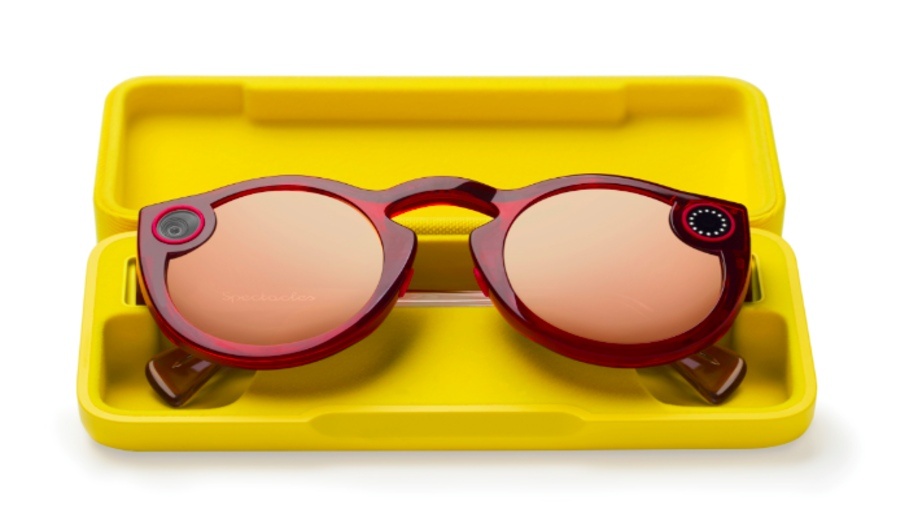 The second feature that Snapchat has improved is the transfer speed between Spectacles and your phone. Users who owned the previous model had complained of the terrible download speed of the videos, which has now been upped by three to four times.
The photos and videos have also received an upgrade where you can tap the top button to take a 10-second video and snap a photo by pressing and holding for a second. Both photos and videos will be taken in high definition and the addition of a second microphone helps in capturing the sounds better.
Another improvement to the second-gen Spectacles makes it water resistant feature. According to Snap, the glasses can be used safely in shallow depths, while diving in a pool or splashing around in the ocean wearing them. Furthermore, the Spectacles case, which also functions as a charger, has been made splash proof.
In case you want to try out the new eyewear, you can get it for $150 from Spectacles.com.