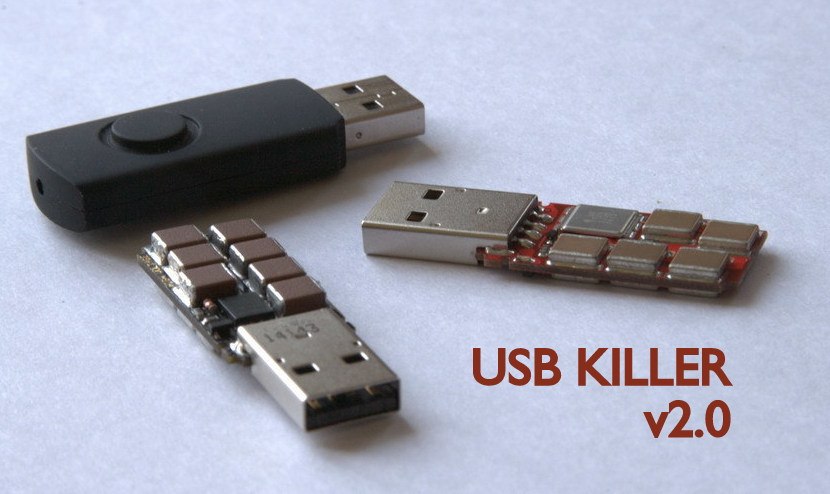 Short Bytes: Rusian engineers have created an ultimate data security device for you as a last line of defence. A USB Killer that would electrocute your USB ports and can even destroy your PC's motherboard! Would you like to buy one?
W
ell, there are times when you can't differentiate between a mad imagination or a genius innovation. While reading this, you will face a similar dilemma. A Russian team of engineers is raising money on
Indiegogo crowdfunding
to create a device that would protect your data by- wait for it- killing your USB ports, or may be just destroying your PC's motherboard!
Aptly named 'USB Killer', the $99 dongle will electrocute and break your USB ports as soon as you insert the stick into it. This, the creators say, is the last line of defence in your data security. You can use the USB Killer in situations like a break-in (if your data is more important than you and your family's life) or if your wife suddenly finds a pen drive full of your wild photos, then you save your life with the USB Killer.
Also Read: USB Kill-Code That Turns USB Drives Into PC Killing Machine.
The team has a goal of $10,000 and has got 13 backers with $1,234 USD as of now.
While you can use various software to hide and safeguard your data, the USB Killer is advised by the creators to be used in an emergency (you have to think of the extreme situation that you could find yourself in before buying this messiah of your data).
This video may help you think.
Would you like to buy a USB Killer for yourself? Tell us in comments below.