Nvidia and AMD have revealed thier newest graphic cards (GPUs) in the mid to high-range price point. Even the RTX 4080 (12GB) was also recently relaunched as the RTX 4070 Ti. The GPU is priced at $799, slightly undercutting AMD's RX 7900 XT series. So let's take a closer look and compare the RTX 4070 Ti vs RX 7900 XT series and RTX 3080.
The following graphic cards fall in a similar mid to high-range price point and will be competing with each other directly. According to Nvidia, RTX 4070 Ti is faster than RTX 3090 Ti. Such claims are often exaggerated and based on specific parameters.
We have compared some of the specs of the RTX 4070 Ti with RTX 3080, RX 7900 XT, and RX 7900 XTX. However, specs alone can't tell if the graphic card is worth its price or not. So make sure to read our objective comparison of the GPU's performance per price ratio down below.
Nvidia RTX 4070 Ti Vs RTX 3080 Vs RX 7900 XT
GPUs
Nvidia RTX 4070 Ti
Nvidia RTX 3080 (12GB)
AMD RX 7900 XTX
AMD RX 7900 XT
Starting Price
$799
$699
$999
$899
VRAM
12GB GDDR6X
12GB GDDR6X
24GB GDDR6
20 GB GDDR6
Base Clock Speed
Base: 2.31GHz
1.26GHz
2.30GHz
2GHz
Boost Clock Speed
2.61GHz
1.71GHz
2.50GHz
2.40GHz
Shading Units/Cores
7680 CUDA cores
8960 CUDA cores
6144
5376
Single Precision Compute Performance
40 TFLOPs
30.2 TFLOPs
61 TFLOPs
52 TFLOPs
Process Node
4nm node
8nm node
5nm node
5nm node
Transistor Count
35.8 Billion
28.3 Billion
58 Billion
58 Billion
Ray Tracing Cores/Compute Units
60
70
96
84
ROP
80
96
192
192
Memory Speed
21 Gbps
19 Gbps
20 Gbps
20 Gbps
Memory Bandwidth
504.2 GB/s
912 GB/s
960 GB/s
800 GB/s
Memory Interface Width
192-bit
384-bit
384-bit
320-bit
Architecture
Ada Lovelace
Ampere
RDNA 3
RDNA 3
Upscaling technology
DLSS 3.0
DLSS 2.0
AMD FSR
AMD FSR
Graphics Card Power
285W
350W
355W
315W
Required System Power
700W
750W
800W
750W
Required Power Connectors
3x PCIe 8-pin cables
2x PCIe 8-pin cables
2x 8 PCIe 8-pin cables
2x 8 PCIe 8-pin cables
Outputs
1x HDMI 2.1
3x DisplayPort 1.4a
1x HDMI 2.1+DSC
3x DisplayPort 1.4a+DSC
HDMI 2.1
DisplayPort 2.1
USB Type-C
HDMI 2.1
DisplayPort 2.1
USB Type-C
Should You Buy The RTX 4070 Ti?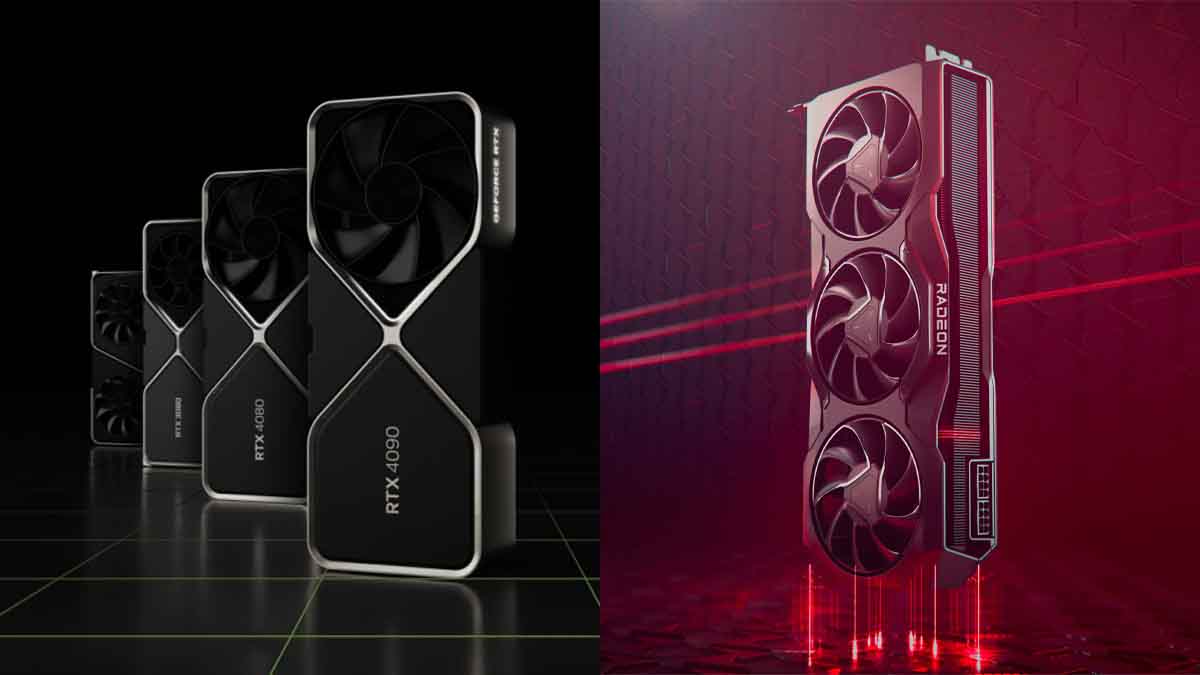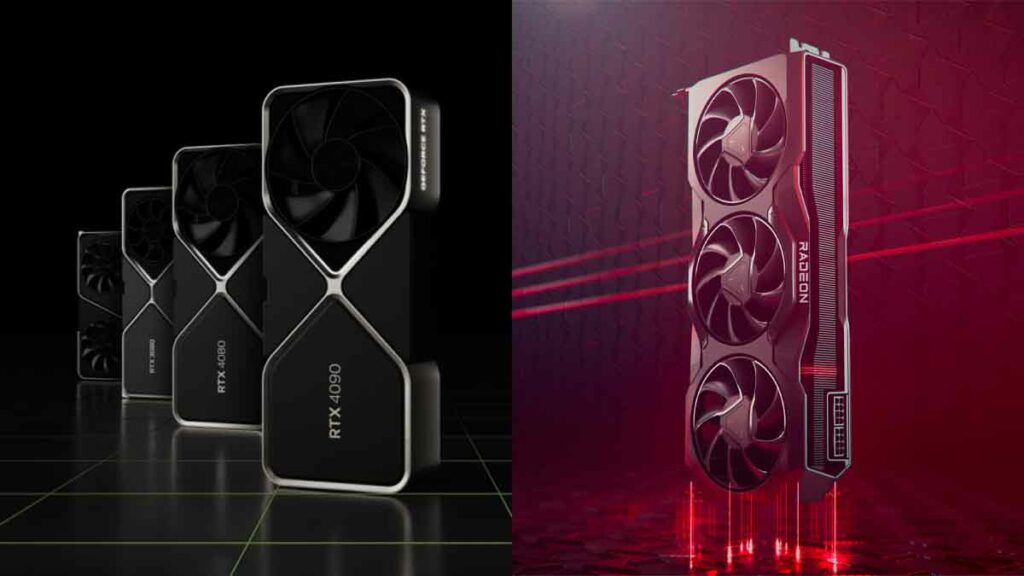 Although Nvidia has reduced the price of the relaunched RTX 4070 Ti by $100, it is still quite expensive compared to its predecessors. For instance, the RTX 3070 Ti launched at a starting price of $599. Now that's a $200 price increase for the RTX 4070 Ti.
Unfortunately, the RTX 4070 Ti will also launch without a Founder's Edition GPU. So the only way to get a 4070 Ti would be through Nvidia's partners, which might drive the price point further than $799. It would also be next to impossible to find a $799 RTX 4070 Ti in online stores.
The market is filled with overclocked versions from various card makers, and no Founders Edition to put the pressure on pricing. At the time of writing, the cheapest option is the $839 RTX 4070 Ti version from MSI. The better choice here would be to go for an RX 7900 XT instead of the RTX 4070 Ti.
Gamers can easily get more out of the RX 7900 XT with a better price-to-performance ratio. The only downside would be no DLSS 3.0 and a slight decline in ray-tracing performance. Let us know which GPU you are looking to buy in the comment section below.