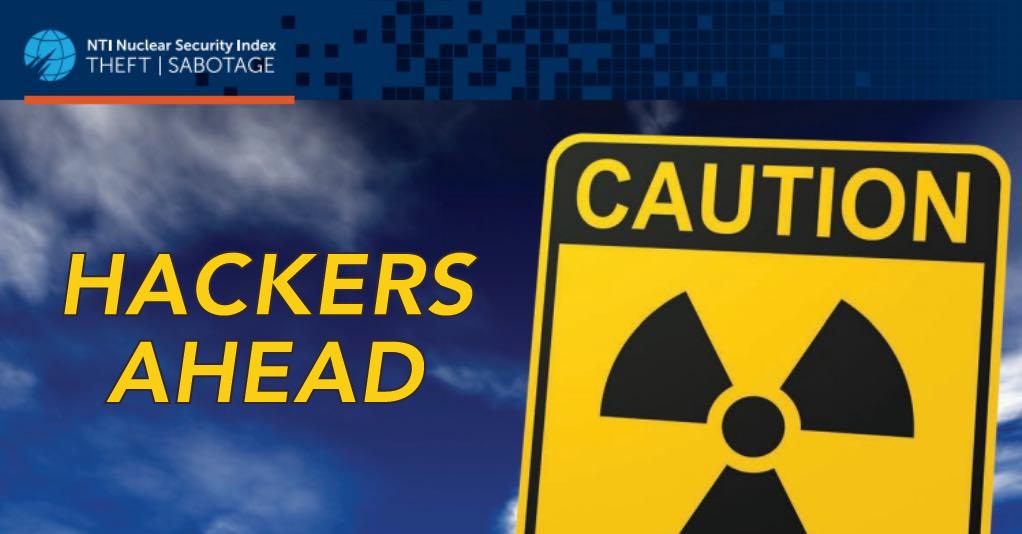 Short Bytes: Today, we are at a crossroads on nuclear security and the emerging threats in the form of cyber attacks and nuclear terrorism. Bur, our nuclear plants have failed to add necessary security measures to handle the cyber threats and potential security breaches. Based upon the two latest security reports, we have tried to assess the present day scenario which is too vulnerable.
T
he nuclear power plants around the world are living in a state of denial about the risks of possible cyber attacks. These highly sensitive facilities have failed to install the necessary security measures to protect their computer networks. Apart from this, 20 countries with nuclear fuel stockpile don't have any government regulations to install some minimum security steps.
Such sorry state of our nuclear power plants was recently revealed in two different studies conducted by Security Operations Center (SOC) and the Nuclear Threat Initiative (NTI). Let's tell you more about the situation:
"Security measures employed by Security Operations Center (SOC) aren't enough"
The first report is an audit of Security Operations Center for the US Nuclear Regulatory Commission (NRC). Studying the affairs between 2013 and 2014, it was revealed that during this period the cyber attacks against US nuclear power plants grew with 18%. In the 18-page assessment report, it was highlighted that the computer networks used by NRC pose a real threat due to inadequate security measure. The NRC's general inspector added that the measures deployed aren't "optimized to protect the agency's network in the current cyber threat environment."
In the past, the sophistication of cyber attacks against nuclear power plants have increased. The hackers have attempted to gain unauthorized access using social engineering, code injection techniques, and other attempts.
It was reported that SOC, the in-charge of security at NRC, does not meet the agency needs and lacks predictive analysis to keep its networks protected.
"20 countries scored a disappointing 0 against theft and sabotage in nuclear power plants"
The second study, conducted by the Nuclear Threat Initiative (NTI), outlines the worldwide situation that reveals the gloomy condition of nuclear power plants. In this study, 47 countries were included — out of these, 24 had weapon-usable nuclear materials and 23 had nuclear facilities but they didn't produce usable material.
Surprisingly, only 13 countries scored a perfect score of 4 when their preparations against a cyber attack (sabotage and theft) were examined. These countries were Australia, Belarus, Bulgaria, Canada, Finland, France, Hungary, the Netherlands, Russia, Switzerland, Taiwan, the United Kingdom, and the United States.
On the other hand, 20 countries scored a disappointing 0 against theft and sabotage. These countries were Algeria, Argentina, Armenia, Bangladesh, Belgium, Brazil, Chile, China, Egypt, Indonesia, Iran, Italy, Kazakhstan, Mexico, Morocco, North Korea, Peru, Slovakia, Spain, and Uzbekistan.
The Nuclear Threat Initiative publishes this annual index that examines the nuclear security all around the work. The agency also mentions that in the past few years many countries have improved their security measures but it isn't enough.
Take a look at this year's NTI security index scores below: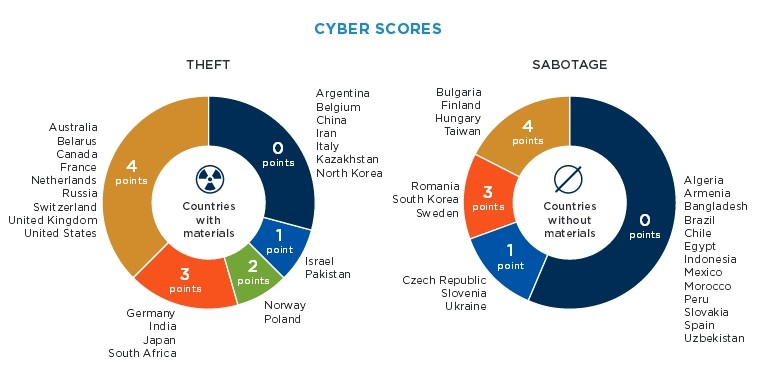 Nuclear power plants are highly sensitive facilities that need the extra layer of security measures. Employing an army of security personnel for security purposes will be useless if these plants are vulnerable to hacking attacks. These reports suggest that immediate steps must be taken regarding this issue in everybody's best interests. Feel free to add your views on the current situation of our nuclear power plants in the comments below.
Also Read: 26-year-old Hacker Sent To Jail For 334 Years, Highest Ever For A Cybercriminal