The South Korean tech major, Samsung, is being taken to court by the Australian Competition and Consumer Commission (ACCC) over misleading and inaccurate advertisements that claim Samsung smartphones have water resistance.
It is suggested that Samsung has advertised its smartphones as the ones coming with IP68 certification for water resistance. The company heavily advertised this capability with shots taken underwater such as swimming pools and even oceans. However, the ACCC alleges that Samsung smartphones, in reality, can't withstand such conditions and are NOT suitable for any type of water.
To refresh your memory, Samsung started releasing smartphones with water resistance with the launch of the Galaxy S7 back in 2016. With IP68 water resistance certification, smartphones can be submerged in water up to 1.5 meters for around 30 minutes.
The allegations further suggest that Samsung lacked a reasonable basis and did not test the smartphones in water properly before declaring water-proof capabilities. Additionally, the company suggested that the phones were suitable for freshwater use while the devices were being depicted near oceans and pools.
Additionally, Samsung doesn't provide any warranty to the smartphones that have been damaged in water. Here's a look at some of the Samsung Galaxy smartphones (mainly in the Galaxy S and the Galaxy Note series) promotional images: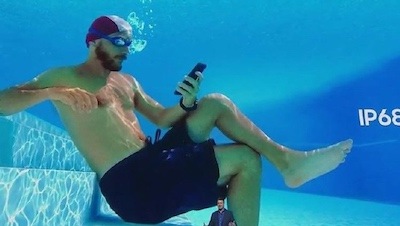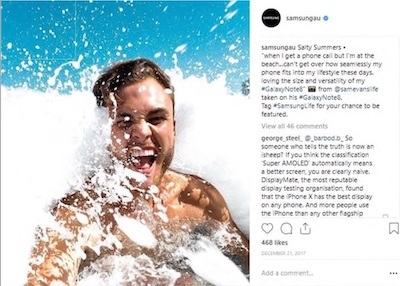 "Samsung's advertisements, we believe, denied consumers an informed choice and gave Samsung an unfair competitive advantage," said ACCC chair Mr. Rod Sims.
Samsung has suggested that it will stick to its ads and will fight the case against them.
We need to wait until any verdict comes up and we will have to see how the case takes shape. Therefore, stay tuned to Fossbytes for more information.