Since Xiaomi globally unveiled MIUI 12 back in May, it has been constantly issuing MIUI 12 updates to the supported devices.
At the same time, however, the MIUI development team has also been releasing MIUI 12 beta updates and experimenting with new features. A few days ago, it released a new version of MIUI Gallery app (v2.2.16.17) bundled with several new features. The new version of the app was part of a recent MIUI 12 China Beta build.
Among the many changes to the Gallery App are the new AI sky replacement filters whose uncanny efficiency will leave you at a loss for words.
Xiaomi brought Gallery app sky filters with MIUI 11. For those who don't know, the feature faultlessly adds color tones and cloud patterns to the sky element in the picture. With a new update, Xiaomi has improved the implementation even further and added more new filters.
A totally new set of "Night" and "Dynamic" filters have been added to the new version of MIUI 12 Gallery app. Here's a glimpse of the of AI sky replacement feature capability.
How to get MIUI 12 Gallery App AI Sky Replacement Feature?
Thankfully, you can get the new MIUI 12 beta feature on your current Xiaomi device right away, even if you are running MIUI 11.
Download and install the MIUI Gallery App v2.2.16.17 or above from APKMirror
Then, open the app and select a picture with the sky in it
Tap on the Edit tile at the bottom → Filter tile → Sky filer
Experiment with newly added AI Sky replacement filters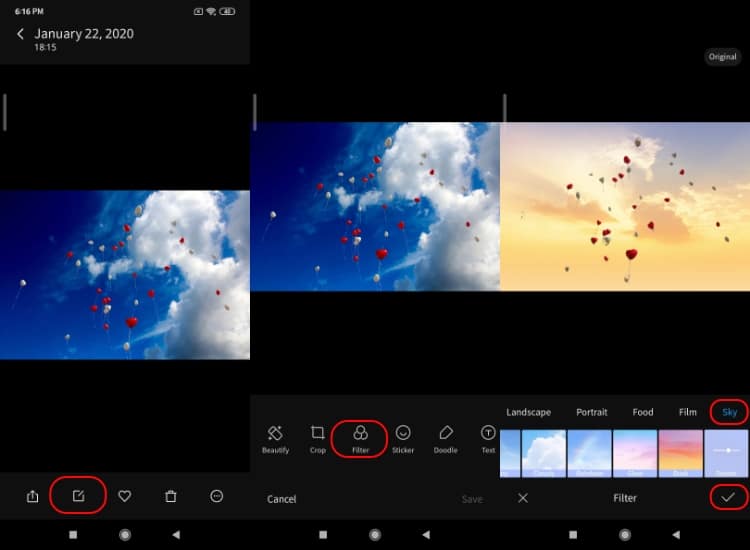 The MIUI 12 development team keeps experimenting with things. For instance, a MIUI 12 beta build code suggested that Xiaomi is testing iOS 14 "Back tap" feature for Xiaomi devices.
Keep following Fossbytes to hear the latest news on Xiaomi and MIUI 12.