Now that a number of Xiaomi and Redmi devices have been issued the latest MIUI 11 update, everyone appears to be busy exploring the new features of the MIUI update.
But not every geek has the time or energy to manually go through all the MIUI 11 features, especially the ones that are masked under layers of settings. To keep the latest MIUI update interesting as always, here I have collected a number of MIUI 11 hidden features that you might have missed:
Xiaomi MIUI 11 Hidden Features –
1. App Drawer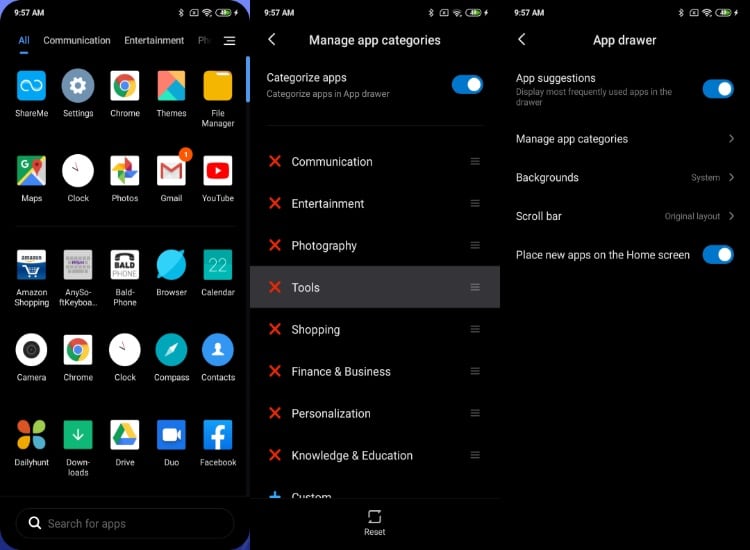 Xiaomi has been testing an app drawer in MIUI devices for a long time. But against the grain, it didn't include the feature in MIUI 11.
But users can get the app drawer via downloading the latest MIUI system launcher latest alpha build. After installing the app on your Xiaomi device, here is what you need to do –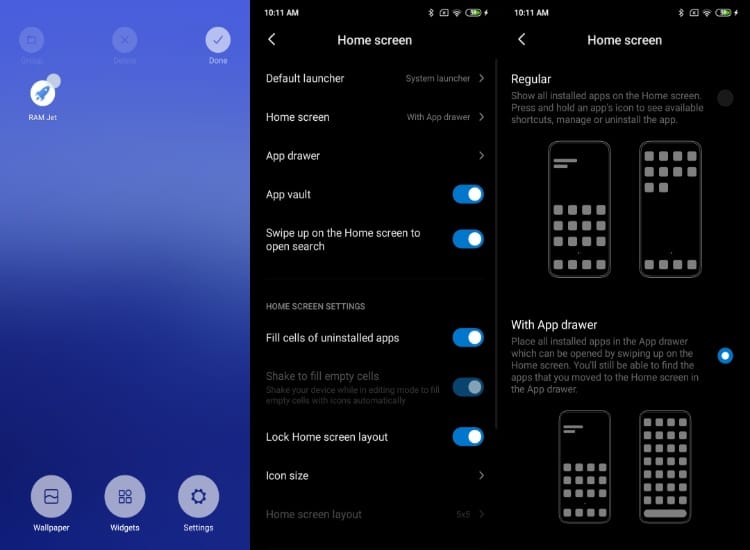 Long-press on the home screen
Tap on Settings, select more. This will take you to Home screen settings
Now, tap on "Home screen."
Select "With app drawer" home screen layout
Now, swipe up on the home screen to use the much-awaited app drawer on your Xiaomi device.
2. Share APKs from HomeScreen
Xiaomi users now don't even need to open a third-party app to be able to share apps. In the MIUI 11 update, users can share APKs of apps right from the home screen with a single tap. Here are the steps to access this MIUI 11 hidden features—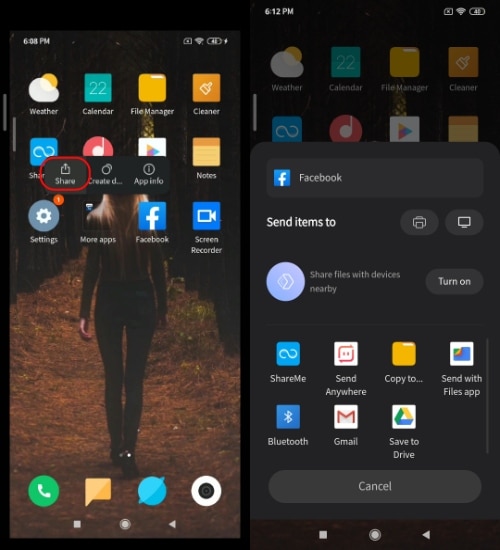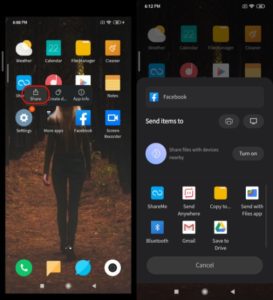 Go to the home screen
Long press the chosen app
Tap on "Share" — Accept the Disclaimer (first-time only)
Send the APK through the preferred medium (Bluetooth, Google Drive, Xiaomi Share, etc.)
Note that you can only share third-party apps using this MIUI 11 hidden feature. Also, it's still not available on a few devices such as Poco F1, Xiaomi's Android One series (Mi A1, A2, A3) and Redmi K20 Series.
3. Sky Filters
One of the many MIUI 11 hidden features that went unnoticed is the new sky filters in the Xioami Gallery app. The feature enables users to subtly add color tones and cloud patterns to the sky element in the picture.
The feature works only for pictures that include skies and churns out amazing results. People who have updated their device to MIUI 11, here are the steps to use Sky Filters on your Xiaomi device: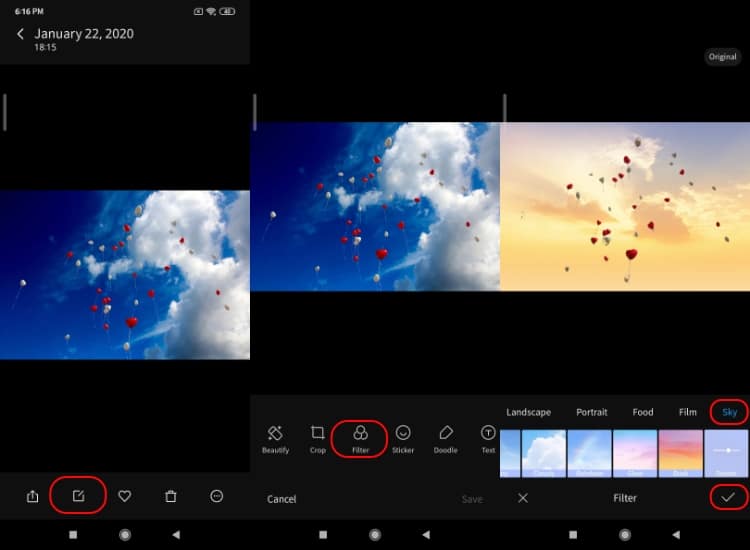 Open the Xiaomi's default Gallery app
Select a picture with the sky in it
Tap on the Edit tile at the bottom → Filter tile → Sky filer
Choose from six different Sky filters
4. Ultra Battery Saver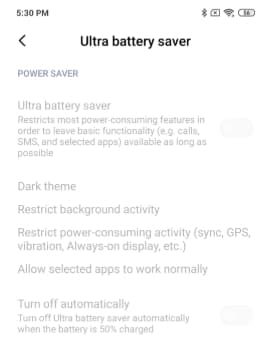 It is one of the most anticipated features of MIUI 11 that users, surprisingly, never found on their Xiaomi device. As the name suggests, Ultra Battery Saver extends the standby time and reduces battery consumption.
It does so by enabling Dark mode, limiting access to the apps, restricting background activity and stopping power-consuming activities such as Always-On Display, sync, etc.
Xiaomi never made the Ultra Battery Saver available to MIUI 11 users, but it has kept the feature in the reserve. This means that the feature will ultimately be made available in upcoming updates, possibly in Android 10-based MIUI 11.
5. Dynamic video Wallpapers
One of the best MIUI 11 hidden features, Dynamic Video wallpaper enables users to set live videos as wallpapers. The best part is that you can set personalized videos as live wallpapers.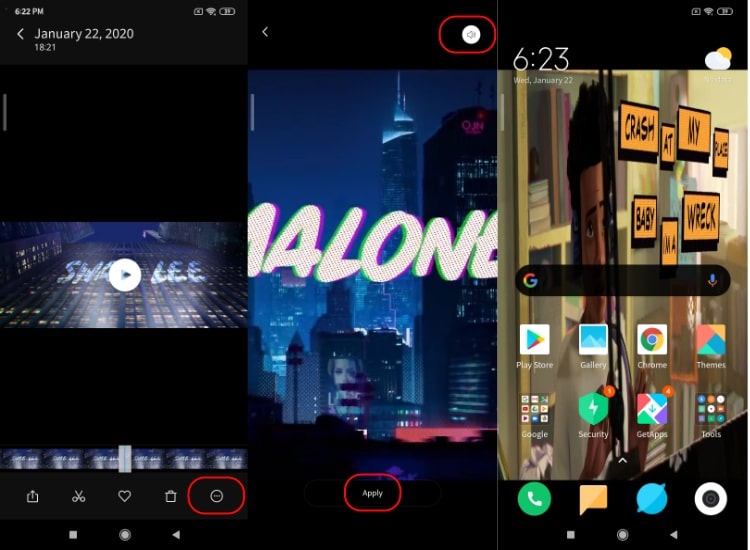 For this, go to the Gallery app → Choose the video → Tap on the three-dot menu in the bottom right corner → Tap on "Set video wallpaper"
In the next screen, you can choose between a muted version or sound version by tapping on the sound icon on the top-right corner. Tap on apply and choose whether you want the live wallpaper on the home screen, lock screen or both.
MIUI 11 offers lots of interesting live video wallpapers as well in the MIUI Themes app.
6. Show Notifications After Face Unlock
The popular feature known to iPhone users is now on the Xiaomi device, thanks to MIUI 11. People who use Face unlock in their Xiaomi and Redmi devices can now use it as an authentication process for showing notification content on the lock screen.
Of course, you will need to enable Face Unlock before using the new feature. Here are the steps to set up the MIUI 11 hidden feature: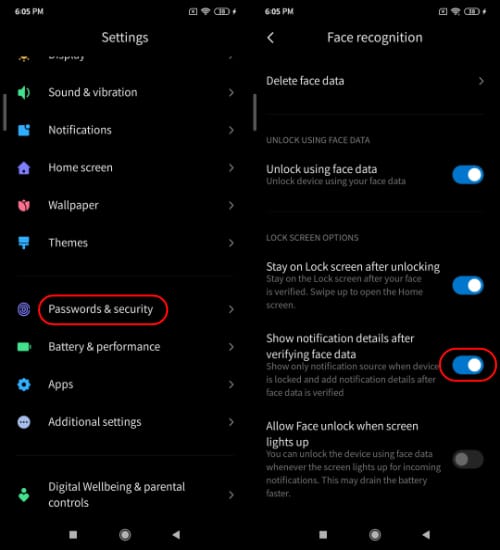 Go to settings →

Passwords and Security → Face Unlock

Toggle switch "Stay on lock screen after unlocking" and then enable "Show notification details after verifying face data"
Now, notifications will show content on the lock screen following a face verification.
7. Task Toolbar
This MIUI 11 hidden feature makes note-taking on a smartphone faster than ever. By enabling Task Toolbar, users can make to-do lists right from the home screen.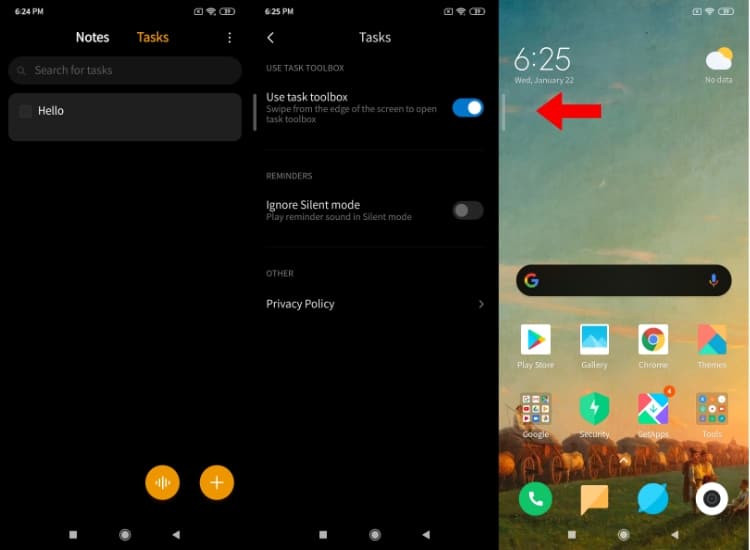 You can find this option in the settings of Xiaomi's Note app. Toggle it and you will notice a small translucent slider on the left-hand side of your phone's screen. Swipe it right and start adding tasks in your to-do list.
The best part of the Task Toolbar is that the slider is available on all the apps, allowing users to make additions to lists in a hassle-free manner.
[Bonus]
Did you know there is also a hidden Always-On Display setting in your Xiaomi device? It's hidden because the feature only works on Xiaomi devices that have AMOLED displays such as Redmi K20, Mi Note 10, etc.
Nevertheless, here is how you can find this MIUI 11 hidden feature: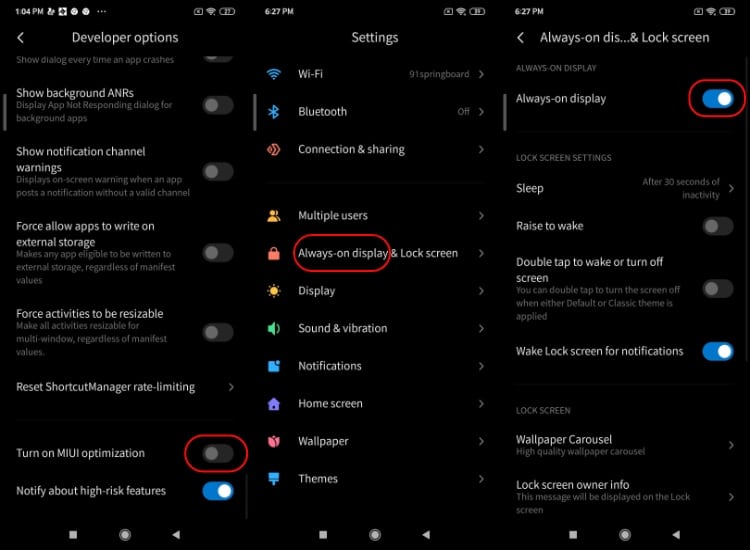 Enable Developer settings by going to device settings — About Phone — Tap five times on "MIUI Version"
Go to Additional Settings — Developer options — Scroll down and turn off MIUI Optimization
Now, you will find the "Always-on display" option under Lock screen settings
So, these were the best MIUI 11 hidden features. Hit me up if you come across other features than the ones mentioned above.