Short Bytes: Project Neon is an internal codename for the set of upcoming changes to the Microsoft Design Language used in the Windows 10 OS. Neon, expected to ship with the Redstone 3 update, brings various components including Acrylic, Conscious UI, and Connected Animations. These are to introduce blur effects, different animations across Windows 10.
M
icrosoft's Project Neon has been in the news for a while. It is an upcoming update to improve the Windows 10 Design Language. As reported by
MSPowerUser
, Project Neon would bring some visible additions to Windows 10's UI, but it won't alter the design language completely.
To digest, you can place Microsoft Design Language besides the Material Design Google offers for Android. Neon brings a host of animations and blur effects to the MDL2 or the current design language of Windows 10.
Most notable is the addition of the glass effect Aero theme from Windows 7 combined with the animations from Windows Phone 8. In fact, Microsoft Design Language, earlier known as Metro design language, finds its inspiration in the tile-based Metro UI found on Windows Phone OS.
Furthermore, a new component, known as 'Acrylic', introduces a feeling of translucency for the background behind an app, sidebar, and navigation. Acrylic pairs with two other new components called Conscious UI and Connected Animations.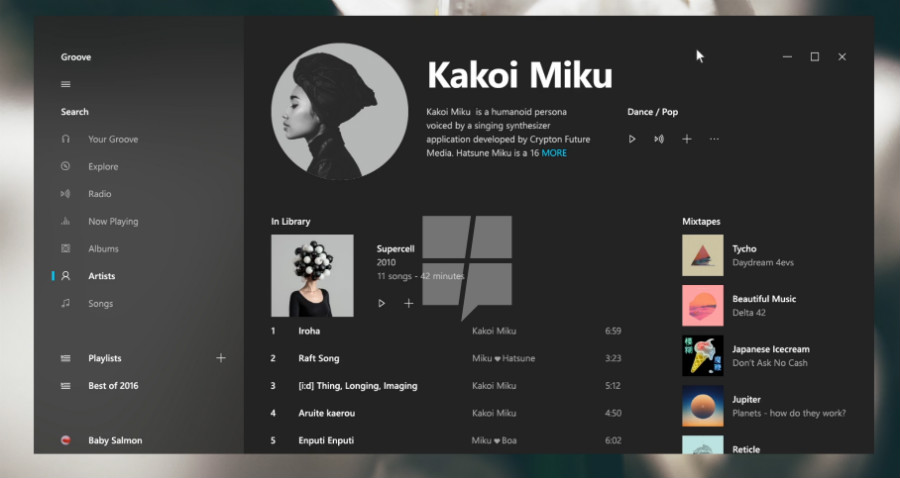 In the image below, you can see the picture of the artist getting bigger as the list is scrolled down. That's Connected Animation. This feature is present in the existing version of Groove app on Windows 10 preview builds.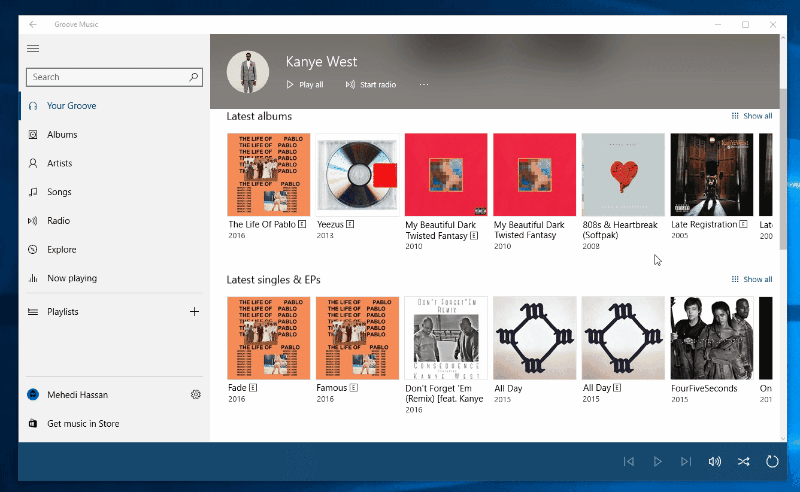 Conscious UI keeps an eye on what's behind the app, and the sidebar blur effect rendered by Acrylic changes accordingly. Another image published by MSPowerUser shows the feedback when the mouse pointer hovers on various elements of the Outlook Mail and Calendar app.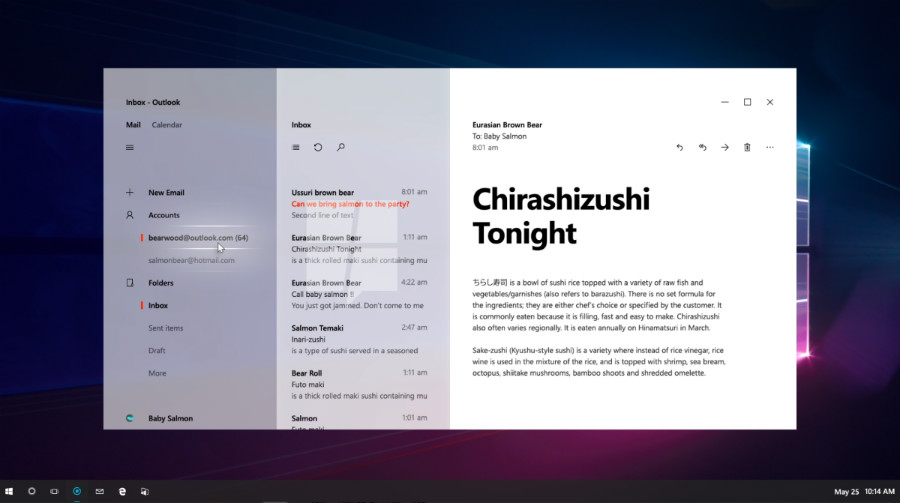 It's hard to club Project Neon's arrival with the Windows 10 Creators Update or Redstone 2 arriving in April, but with the Redstone 3 which is to be shipped later this year. Also, it's unclear if the changed currently appearing as a part of the Project Neon update will make it to Windows 10. There are months to follow and it's likely that Microsoft would alter them.
What do you think about Project Neon? Drop your thoughts in the comments.
Also Read: Microsoft Finally Kicks Out BSOD For "Green Screen" On Windows 10 Preview Builds