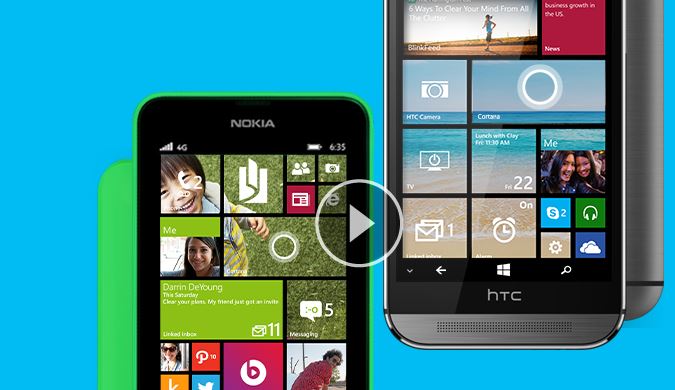 After experiencing Windows 10 for PC and tablets, now is the time to get the latest Microsoft OS for phones. Microsoft has begun rolling out the Windows 10 Technical Preview for Phones.
You can get the preview by signing up for the company's Insider program. The preview can be installed on a device running on Windows Phone 8.1 by installing a preview app from Microsoft to obtain the build.
Preview for whom?
Windows 10 Preview for Phones is made for you if you are a Windows Phone customer and you'll love to get the latest features before anybody else, or an IT Pro or a developer. Joining the Windows Insider program for Windows 10 for phones will give you early access and an insider's views just like Microsoft engineers.
Also Read: How To Install Windows 10 on Your Phone
How to get the preview?
For getting the preview, you need to sign up for the Windows Insider Program. This participation process works the same way it did for PCs.
Go to the Windows Insider Website and follow the instructions carefully at https://insider.windows.com.
What are the major improvements?
I'll be writing in detail about the new features in the Windows 10 Preview for Phones very soon. Right now, I can mention some major improvements and highlights. These major features are:
– Full-size background image for the home screen
– Interactive notifications
– Enhanced action center
– More powerful Photos app
– Noteworthy speech-to-text capability improvement
What are the problem issues and workarounds?
Just like any other preview, it is an incomplete and under development version of an OS. Apart from the improvements, there are many issues and some known workarounds to solve them. Know about them here.
Which devices are included?
Microsoft has released the list of the devices which will be supporting the Windows 10 Preview for Phones right now. This list includes Lumia 830, Lumia 730, Lumia 635, Lumia 638, Lumia 636 and Lumia 630. The absence of two flagships Lumia 1520 and Lumia 930 could disappoint many people. Microsoft attributes this delay to a new "partition stitching" feature, which allows it to adjust the OS partition dynamically creating space for install process.
via: Windows official blog
---
 Are you excited about the first build of Windows 10 Technical Preview for Phones? Tell us in comments!
Stay tuned for latest technology updates from fossBytes.
---