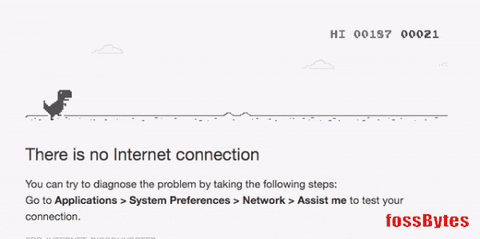 I know people love simple and cool tricks. Few days ago I wrote an article on hidden audio and video converter in VLC and it was a great hit. Near about 10,000 people saw that post in a single day. So I thought why not share some more fun tricks with you.
I
accidentally stumbled upon the hidden game of Google Chrome today and found it quite interesting. You remember the T-Rex dinosaur? The image of dinosaur that appear when your computer or smartphone is not connected to the internet? That is not just an image, but there's a game hidden inside it.
How to play it?
Desktop:
Desktop users can just disconnect their computer from internet and perform some random search. Once you get the page having T-Rex dinosaur, press the space bar to activate the game. Your T-Rex will start running and you will have to avoid the cactus tree in the middle by clicking space bar to jump.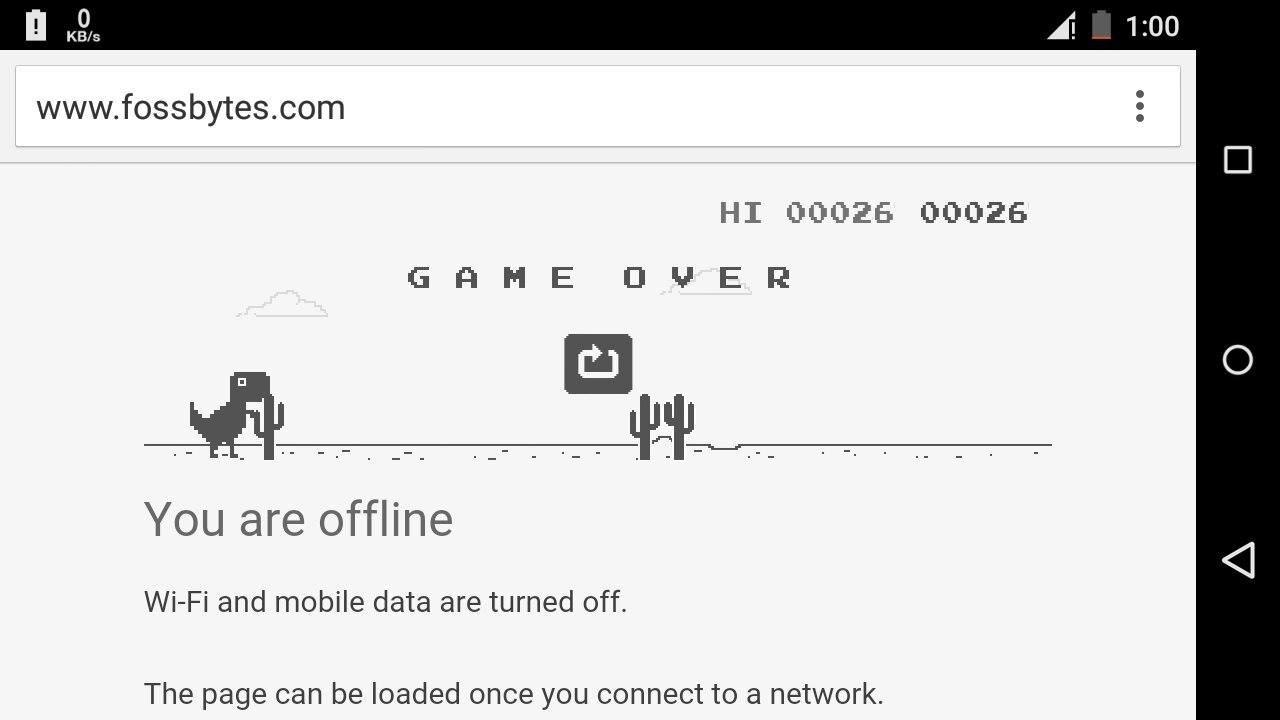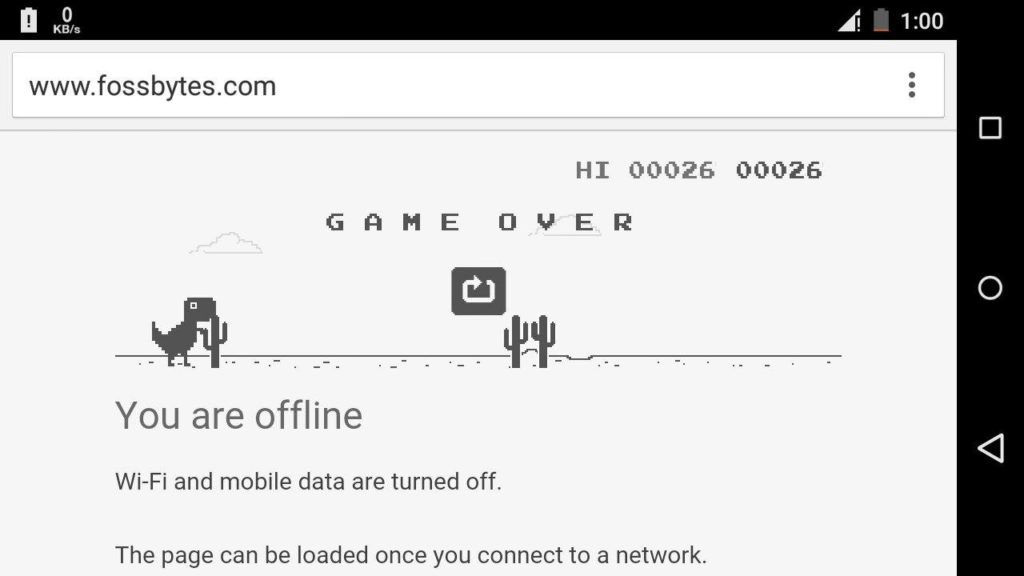 Android:
Android users have to disable the data pack or switch the phone to the airplane mode to play this game. After turning off the data, perform some random search for T-Rex to come. The only difference in Android game is that you have to tap on the screen to jump.
Also read: 8 Google Easter Eggs And Fun Tricks That You'd Love to Know
Did you find this Easter Egg entertaining? Share this trick with your friends!