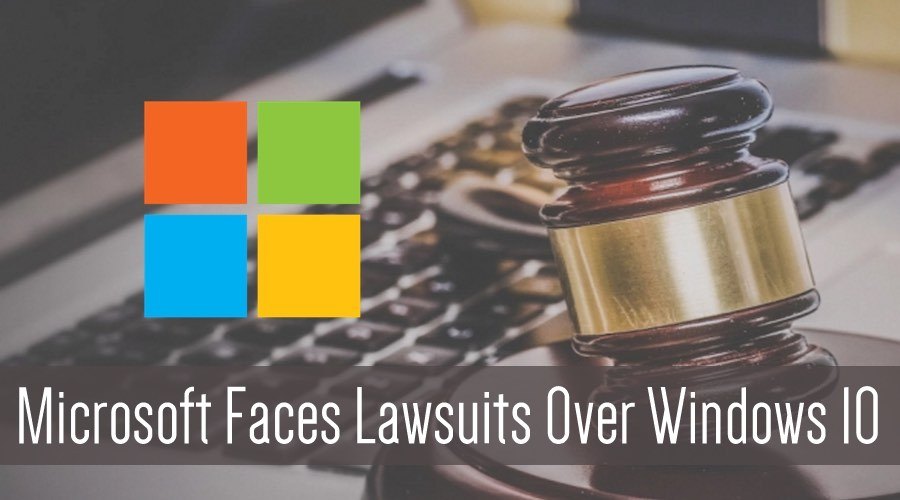 Short Bytes: The series of lawsuits against Microsoft doesn't seem to terminate sooner. Two class-action lawsuits have come into limelight claiming that the plaintiffs had Windows 10 installed on their machine without their consent.
W
indows 10 –
a failure according to Microsoft's own metric
 – has been promoted by Microsoft by taking all the possible roads. Microsoft has not even given a second thought before irking users with constant upgrade notifications. They even paid
$10,000 to a woman
who was frustrated due the automatic Windows 10 upgrade push.
Only a ballpark guess could be made that Redmond ever realized what they have been doing since the last 12 months. Even if they have realized, it's too late because the series of lawsuits against them has begun.
Two class action suits have been filed against Microsoft for questionable upgrade tactics like forcing users to install the Windows 10 upgrade or performing the installation without users' consent in some cases.
One of the two lawsuits filed in the Florida District Court, alleges that the Windows 10 upgrade "violated laws governing unsolicited electronic advertisements, as well as Federal Trade Commission prohibitions on deceptive and unfair practices," – reports The Seattle Times.
"Microsoft's marketing scheme falls short of certain protections which must be afforded," said a plaintiff. The case was filed by Ahmad Abdulreda, Al Khafaji, and Robert Stahl.
The other case was filed in Haifa, Israel, last month, which also involved installation of Windows 10 without users' consent, breaching the Israeli computer law. The case is the line to be qualified as a class-action suit.
Microsft still feels confident on their part that it'll be able to defend themselves in front of the law.
Incidents of automatic Windows 10 upgrades aren't something new to fall upon our ears. We heard that Microsoft configured the 'cross' button of the Windows 10 upgrade prompt to function as an agitator to the upgrade process. The button was reported to have restored to its original functionality.
It is not Microsft who is getting sued all the time. They are also working hard to catch unidentified people who pirate copies of Microsoft products.
The Windows 10 free upgrade campaign has ended July 29 and now users have to pay for the upgrade.
If you have something to add, tell us in the comments below.
Also Read: 15 Things That Will Happen If Google Shuts Down For A Day