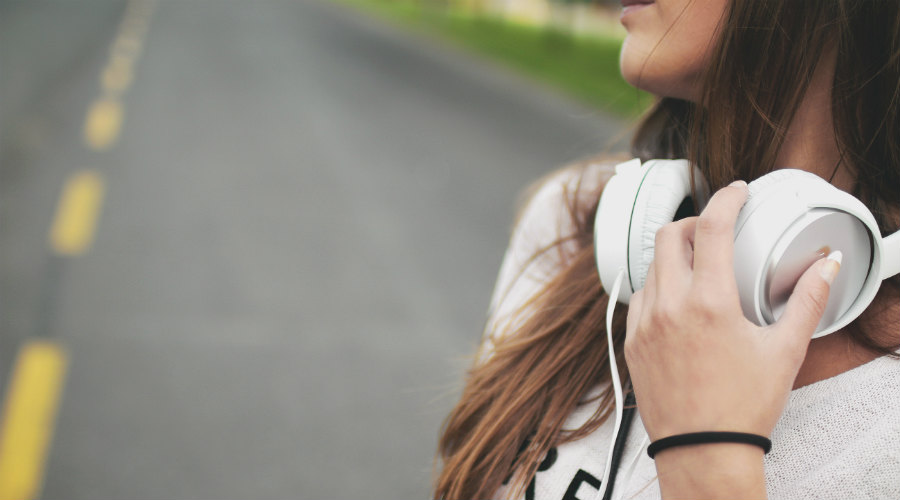 Short Bytes: Amazon has been awarded a new patent which is based on equipping a noise-cancelling headphones with sound detection abilities. This would enable the headphones to stop the sound the moment they capture a known keyword or another sound like a car horn.
A
noise-cancelling headphone is a boon if you're a music lover. It can isolate you from the unwanted sounds and create a private space for you while walking down the street or if you have a talkative family. Being in your little world seems a good idea but it increases the chances that you might miss something important, maybe your old school friend calling your name on the street. You may even land up in a hospital if are not aware of a car blowing the horn when you're in the middle of the road.
Amazon filed a patent two years ago which is based on giving listening powers to your noise-cancelling headphones. It is simple, you're listening to some death metal and someone calls your name, the headphones would automatically pause the music which is otherwise not the possible in the current scenario.
"Aspects of the disclosure provide suspension of noise cancellation at a noise-cancelling device using keyword spotting. In one aspect, a predetermined word or phrase can be spotted within an utterance received at the noise-cancelling device, and in response, noise cancellation can be suspended or otherwise terminated."
— the patent reads.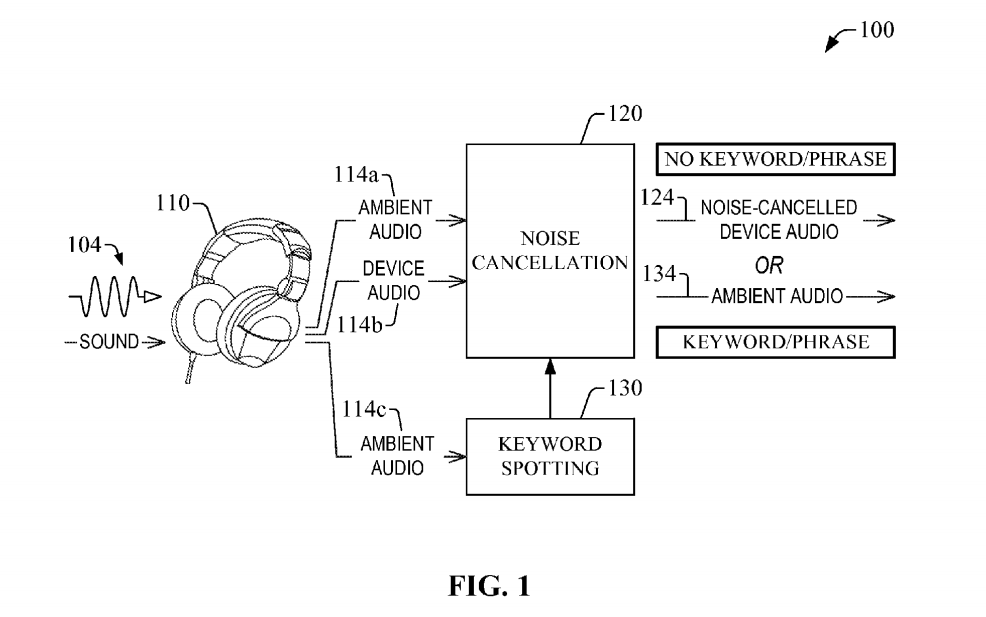 The detection process would be carried out by analysing the words with a pre-defined list of keywords, like your name. Also, the noise-cancelling headphones will also be able to detect sounds like car horns.
This new patent from Amazon seems promising and would definitely prevent the walking zombies from a hospital trip. But the existence of such headphones can't be expected in the coming months. It is also unclear whether Amazon will make the patented headphones themselves or will tie up other companies.
If you have something to add, tell us in the comments below.
Also Read: Holofone: This Phablet Has Windows 10 PC Version, Android, And A Projector