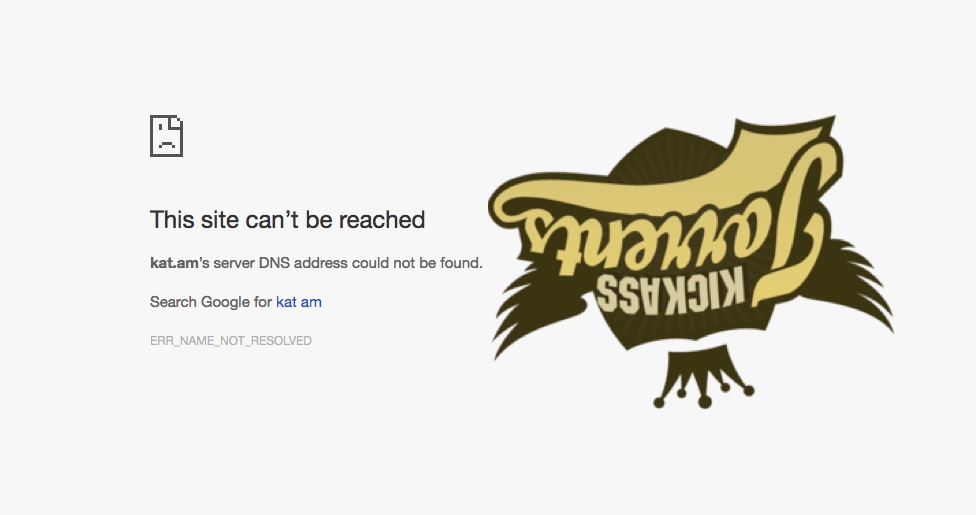 Short Bytes: The Motion Pictures Association of America (MPAA) has taken serious measures to get rid of the new KAT.am domain that appeared online a few days ago. After sending a warning email to the operator, MPA has managed to get the website deleted by taking the help of the Armenian registry.
I
t looks as if all odds are against
KickAss Torrents
. The last couple of weeks has been like a horror movie for the operators of KAT. The founder Artem Vaulin
has been arrested
and all the KAT domains have been seized by the homeland security department. Various mirrors like
Dxtorrent
and
kickasstorrents.website
, pretending to be the official KAT, came online.
The new KAT.am mirror of KickAss showed up recently and has become the target of MPAA's flame thrower. Major Hollywood studios have teamed to destroy the existence of KAT.am. MPAA sent a warning email to the owner(s) of the KickAss mirror KAT.am.
"This Notice requires you to immediately (within 24 hours) take effective measures to end and prevent further copyright infringement. All opportunities provided by the Website to download, stream or otherwise obtain access to the Entertainment Content should be disabled permanently." – the email said.
The operator of the mirror KAT said that the MPAA, with the help of the Armenian registry, managed to remove the KAT.am domain.
"We are making continuous attempts to bring it back, utilizing all the legal channels available." – the operator said. The mirror re-appeared as kickass.cd and kickass.mx which were functional at the time of writing.
"We are not worried, because if it's not us, someone else will keep the game running. If not the alleged owner, it can be us. If we are not there, still there will surely be someone else. This never ends."
TF reports that the mirror KAT is not related to the original one and the operator is planning to put a notice about it.
Representing yourself as KAT when the US government agencies are running after the original KickAss is just like walking on burning coal. Possibilities are there that this operator may also get the chance to inhale the air of the US prisons.
via TorrentFreak
If you have something to add, tell us in the comments below.
Also Read: 15 Things That Will Happen If Google Shuts Down For A Day