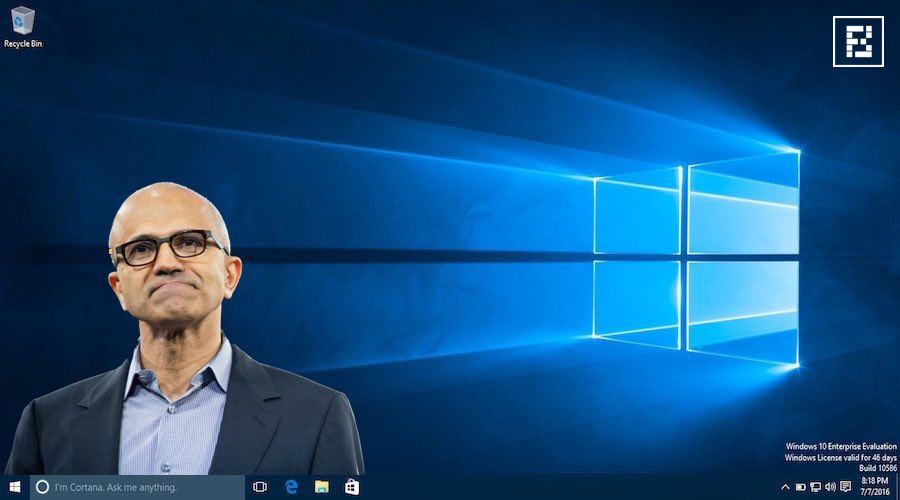 Short Bytes: Microsoft has accepted that Windows 10 has failed to perform as expected. The software giant hoped that by mid-2018, Windows 10 will be running on 1 billion devices. Now, this number seems far-fetched due the constantly shrinking PC market and poor performance of Windows 10 Mobile.
B
ack in July 2015, when Microsoft was preparing for the
launch of its most advanced operating system
yet, it claimed that Windows 10 will be up and running on 1 billion devices by the mid-2018. Riding on its free Windows 10 upgrade offer for Windows 7 and 8.1, soon, the company managed to grab millions of installs.
Even though these numbers are very impressive, it turns out that the 1 billion number is out of Redmond's reach. This fact is now even admitted by Microsoft. So far, about 350 million monthly users are using Windows 10 actively.
Here's what Redmond had to say:
We're pleased with our progress to date, but due to the focusing of our phone hardware business, it will take longer to reach the goal. In the year ahead, we are excited about usage growth coming from commercial deployments and new devices.
Apart from a giant wave in the PC market, Microsoft also expected a solid turnaround in the smartphone arena by rivaling iOS and Android.
However, Windows 10 Mobile has failed to bring any good news to the Microsoft camp. As the latest developments suggest, Microsoft is now looking to shift its mobile division's focus on the enterprises.
The consumer PC market is shrinking each year and this could be easily listed as another reason why Microsoft is failing to touch the 1 billion market. The sketchy telemetry practices of Windows 10 could be called another seed of doubt that was sowed deep in people's minds.
I'm expecting that Microsoft will witness a big jump in the Windows 10 installations towards the July-end, when the free upgrade offer will expire. While there exist a few tricks to grab the upgrade even after July 29, more people are expected to try free Windows 10 before this deadline.
Overall, Windows 10 hasn't performed as Microsoft expected. So, Windows 10 might kiss the 1 billion mark in 2020.
Did you find this article interesting? Don't forget to drop your feedback in the comments section below.
Also Read: Get Ubuntu Linux Theme For Windows 10 And Windows 7