WhatsApp's recent update to its privacy policy has resulted in a lot of WhatsApp users migrating to other best messaging apps. Telegram is one such app and you can now export your WhatsApp chats to Telegram.
Telegram added the feature in its latest update. This means that when you switch to Telegram from WhatsApp, you won't lose any of your chats. You can also import chats from Line, and KakaoTalk. Here's how to move your WhatsApp chats to Telegram.
How To Move WhatsApp Chats To Telegram on iOS?
Select chat to export

Open a group/contact chat and go to group info. Scroll to the bottom and select export chat > Choose "attach media" if you want to export all photos and videos as well.

Export WhatsApp chat to Telegram

Now select Telegram from the share menu > Import to a new group > Create and import. You can also export the chat to an existing group on Telegram.
Export WhatsApp Chats To Telegram on Android
Select chat to export

Open a group/contact's chat, tap on the three-dot menu > More > Export chat.

Move WhatsApp chat to Telegram

Select Telegram from the share window > Find the contact on Telegram > Import
New Telegram Features
With the latest update, Telegram has refined some of its other features as well. These include an improved music player within the app. You also get adjustable volume for voice chats which is a handy feature.
Other than that, you get Welcome stickers to start a new conversation on Telegram. The latest update also includes improved TalkBack and VoiceOver features.
What Could Improve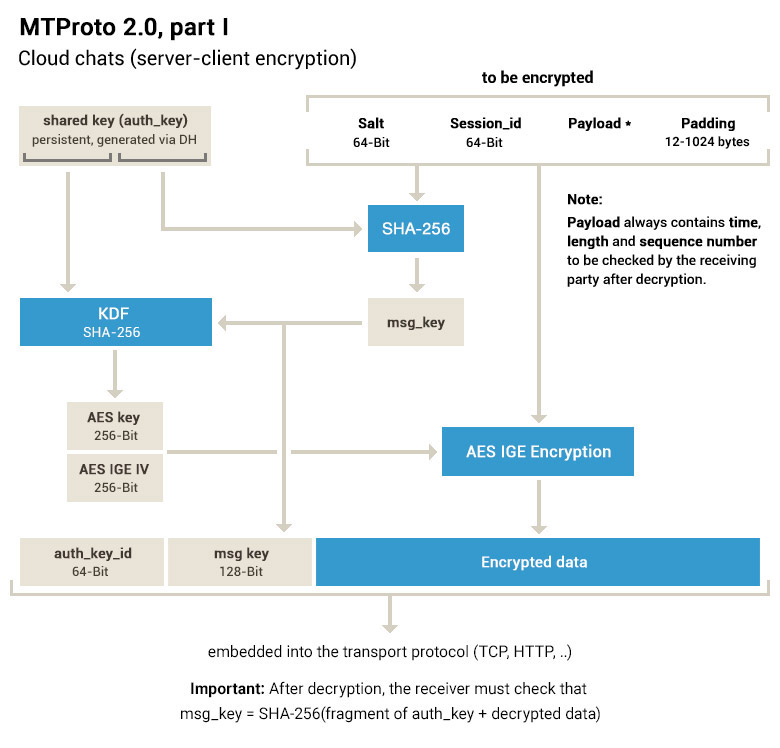 While it's impressive to see Telegram letting you import chats from other platforms, we'd like to see this happen on all platforms. It's a good move and it simply means we can keep chats backed-up on a separate platform where it remains encrypted and secure.
However, there's no way to export all the chats at the same time so you can't use it as a full-fledged backup. We'd like to see WhatsApp, Telegram, as well as Signal offer full-import capability in future updates. That way, people will have more choice and less effort in switching between messaging services.
Another thing that's different about Telegram is the encryption protocol used by the platform. It uses the MTProto Mobile Protocol, which is somewhat more prone to data leaks if a hacker manages to decrypt the current key. This makes it a weaker encryption protocol compared to Signal or even WhatsApp.