It's been quite a while since we have been reporting on the refreshed variant of the 2021 Tesla Model S. A refreshed variant of the Model S was spotted testing in the hometown of Tesla, California.
Also, when the EV maker stopped production of Model S during the Christmas break we speculated that an updated variant of the sedan is about to come.
Finally, after lots of anticipation, predictions, rumors, and reports, the 2021 Tesla Model S is here. So, without any further ado, let's explore it.
New Model S Variants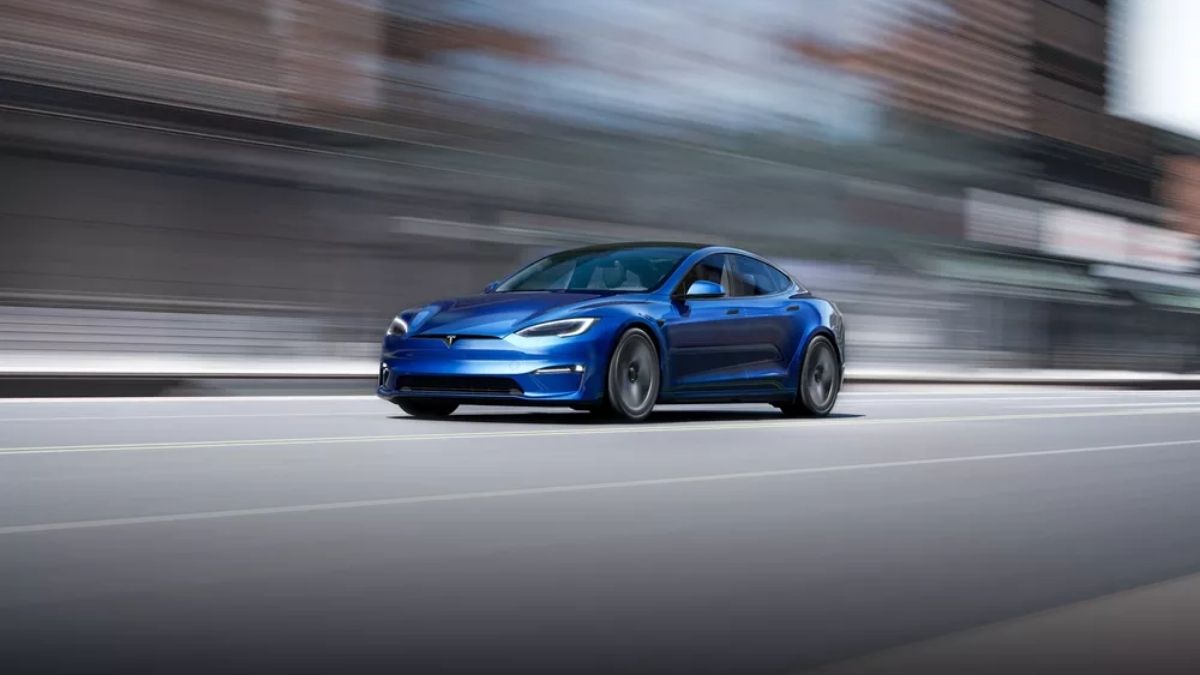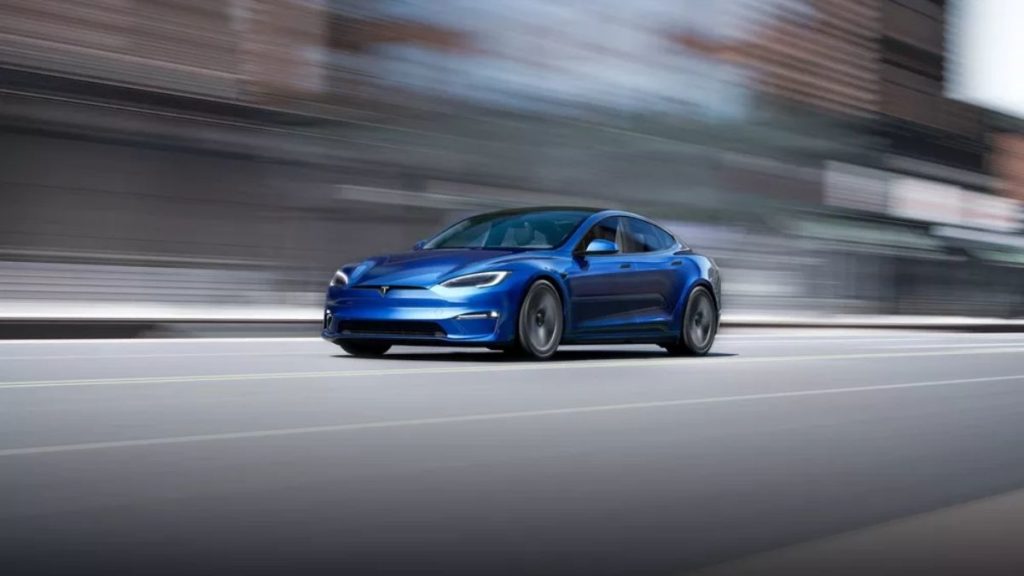 Previously, there were three variants, including Tesla Model S Performance, Long Range, and Plaid variant. However, the Plaid variant was available only for bookings.
However, there's no Performance variant for the refreshed 2021 Model S. Instead, the automaker introduced the new Plaid Plus variant with a 520+ miles range. So, basically, there are still three variants again and they are:
Tesla Model S Long Range
Tesla Model S Plaid
Tesla Model S Plaid Plus.
You can think of the Plaid variant as a successor to the Performance variant as it boasts a similar range. However, the biggest difference lies in the platform on which they are built.
Tesla Model S Plaid is built on a wider chassis for better performance.
Range And Performance Of 2021 Tesla Model S
| | | | |
| --- | --- | --- | --- |
| S.No. | Variants | Range | Acceleration (0-60 mph) |
| 1. | Tesla Model S Long Range | 412 Miles | 3.1 seconds |
| 2. | Tesla Model S Plaid | 390 Miles | 1.99 seconds |
| 3. | Tesla Model S Plaid Plus | 520+ Miles | <1.99 seconds |
Additionally, both Plaid and Plaid Plus variants have breathtaking top speeds of 200 mph and are equipped with tri-motors.
If we compare it with the last generation Model S, then there's an improvement in both the electric range as well as performance due to the new battery architecture.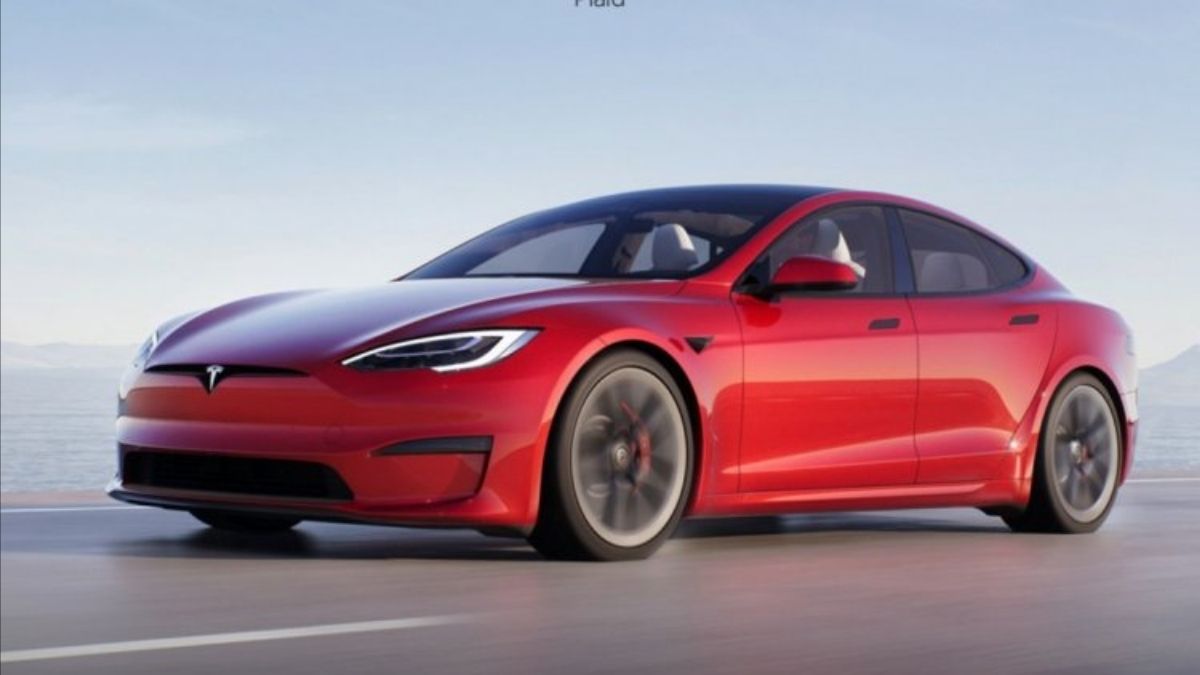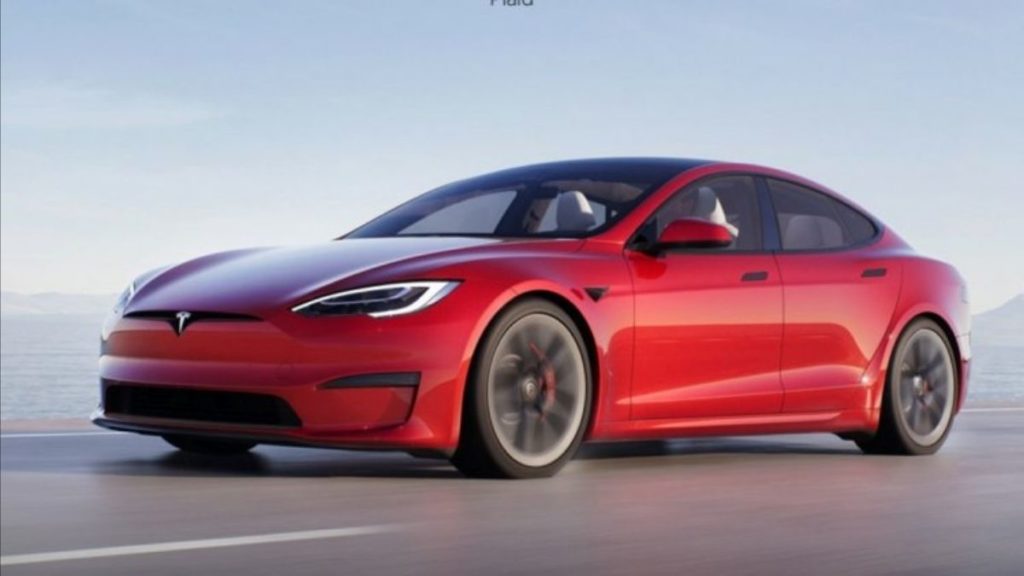 Earlier, the Long Range variant had an electric range of 402 miles and was slower by about 0.5 seconds.
Similarly, the Performance variant, which is no longer in the picture, had 387 miles range and an acceleration figure of 2.3 seconds.
Furthermore, the Plaid variant is an extremely powerful electric sedan with a total power output of more than 1006 BHP.
With this insane powerhouse, it can sprint quarter-mile in just 9.23 seconds, which is quicker than its biggest upcoming rival Lucid Air.
Anyway, let's discuss the outer appearance and interior design changes of the 2021 Tesla Model S.
Design Changes: Aggressive look And Sporty Interior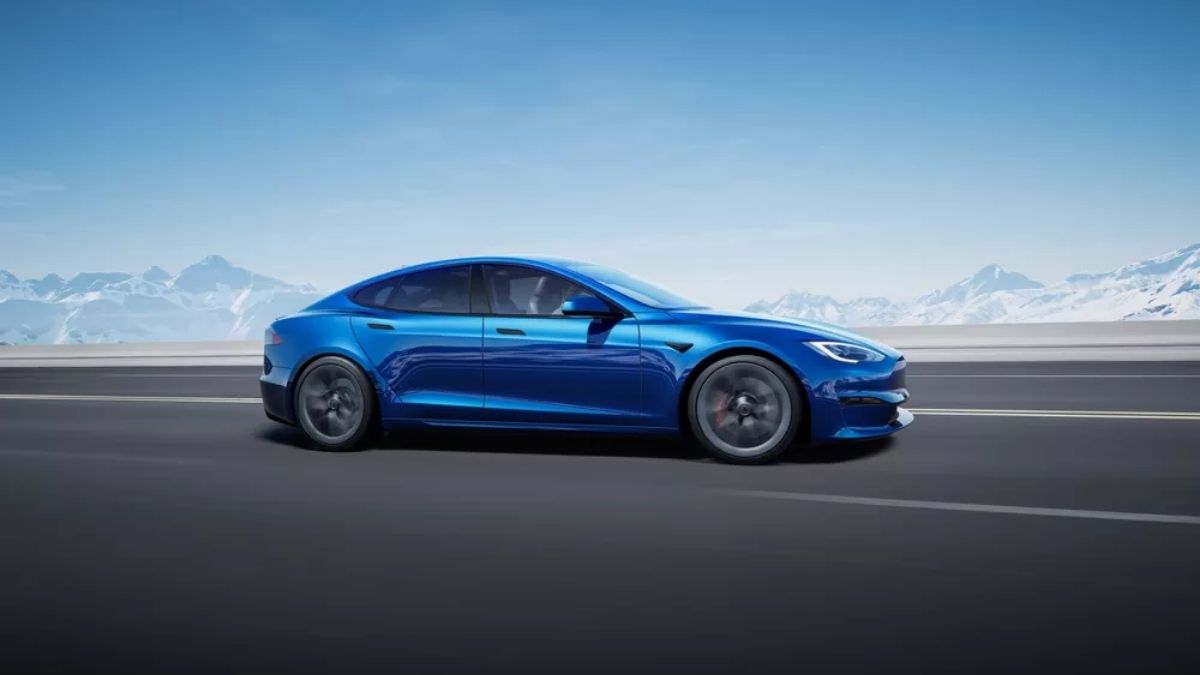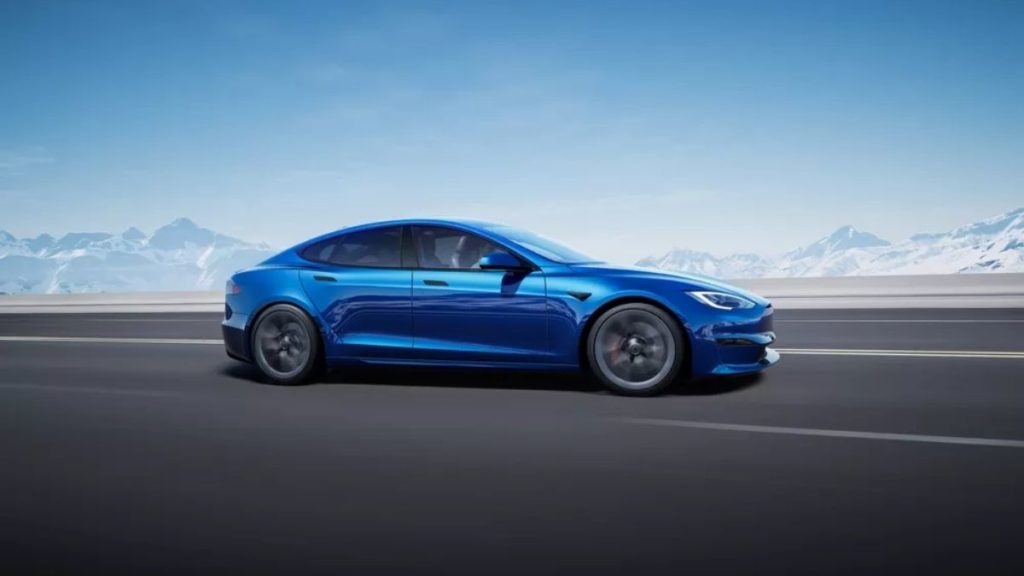 For the first time after 2012, Tesla Model S received such a significant makeover.
Exterior Profile Of 2021 Model S
The 2021 Model S is built on a new performance-oriented chassis. It's the same plaid powertrain we mentioned in our previous articles.
Due to this new chassis, the 2021 Model S looks wider and aggressive than before.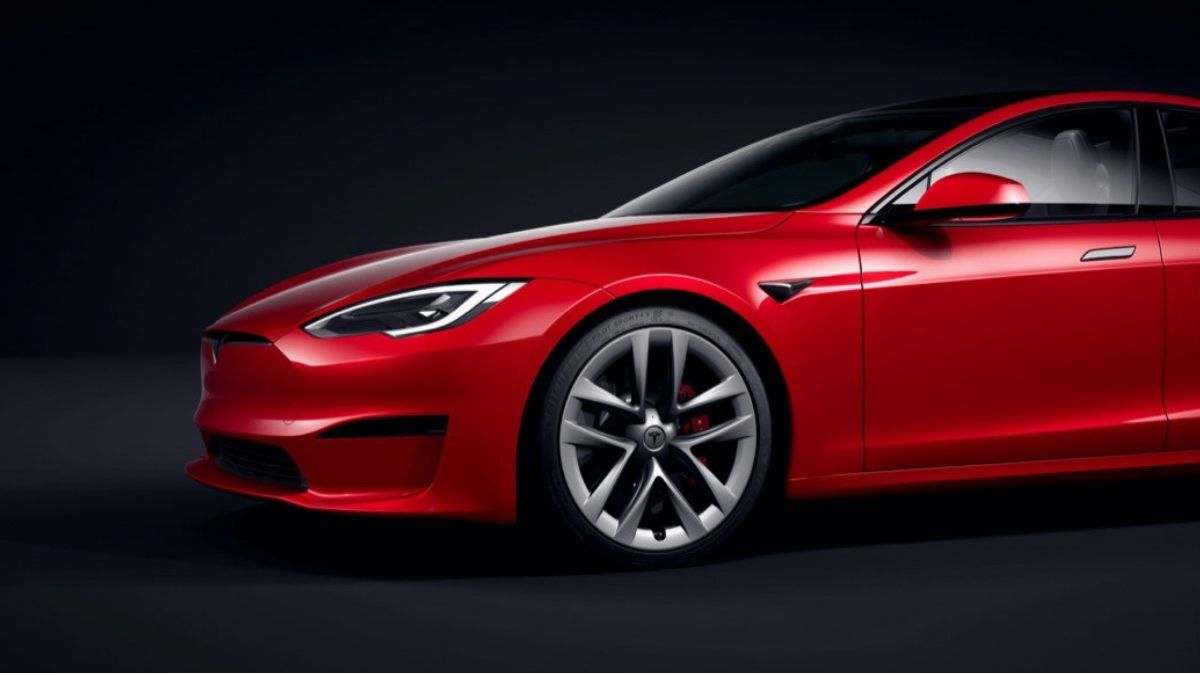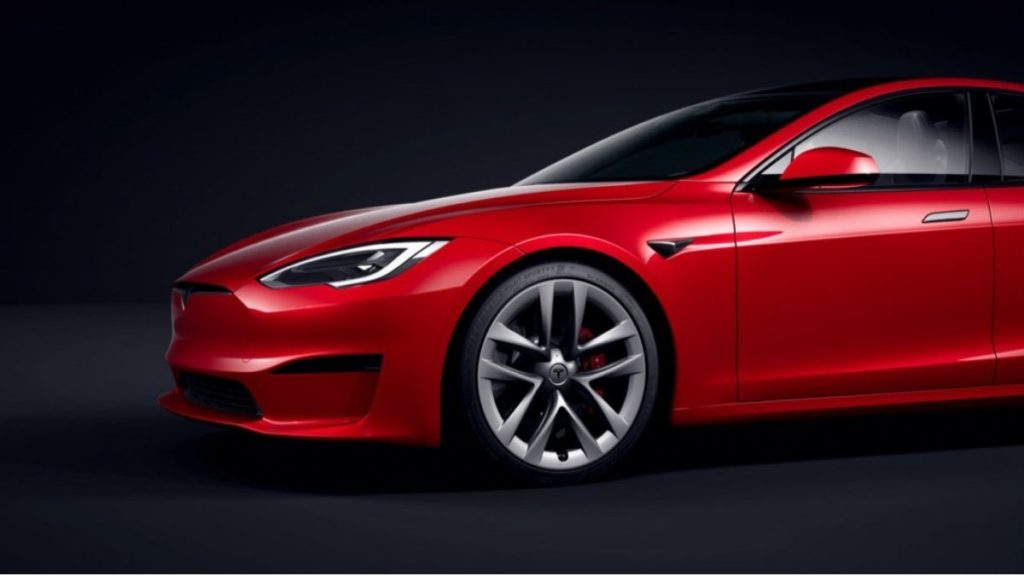 The second most striking feature is the replacement of chrome strips with black trims. This idea has been borrowed from what we saw in the 2021 Tesla Model 3.
We hope that all upcoming model updates will get a similar treatment.
The headlights look similar to the 2020 Model, however, the front bumper, as well as the fog light casing, is quite different.
Apart from this, designers at Tesla put extra effort into the aerodynamics of the Model S.
The 2021 Tesla Model S, as claimed by the EV maker, is the most aerodynamic production car on earth.
The latest variant of the flagship electric sedan Model S has a drag coefficient of 0.208.
Overall, there are several minor and major design upgrades yet the Model S holds its original essence.
Interior Of 2021 Tesla Model S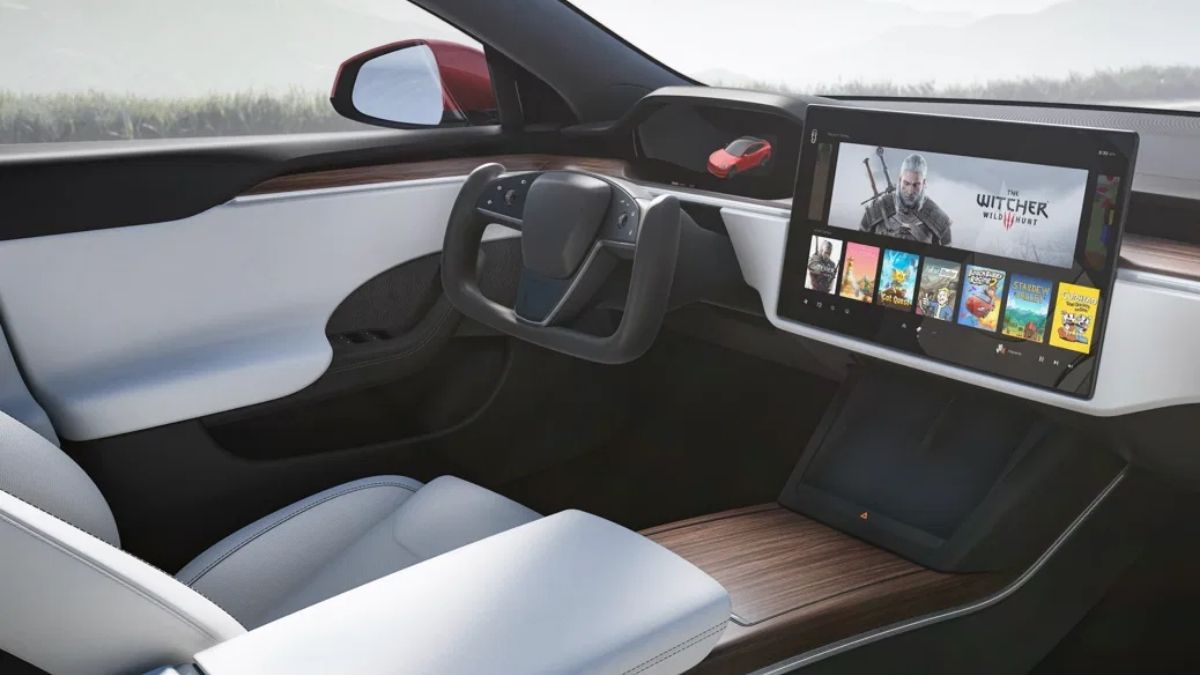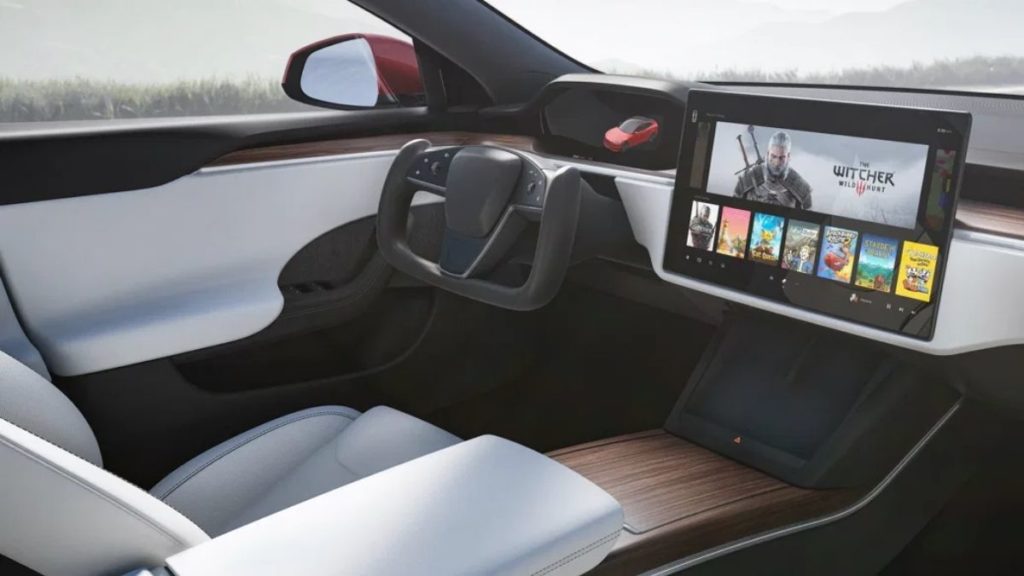 Though you might have to watch attentively to notice the difference in outer appearance, in the case of interior you can easily spot most of them.
Some of the biggest interior modifications include:
Steering Wheel: The 2021 Tesla Model S sports a formula one-inspired steering wheel for better performance and control. However, Tesla is calling it a yoke steering wheel. The steering wheel alone indicates that the Model S is made for the ultimate performance.
Horizontal Center Display: Earlier, there was a vertical 17-inch display in the center console, which has now been converted into a horizontal one. It's a 2200*1300 resolution display with ultra-bright color, better responsiveness, and left-right tilt which is ideal for entertainment as well as gaming. In addition, there's another display in front of the driver for vehicle information.
Display For Rear Passengers: There's also a third display inside the car for the rear passengers.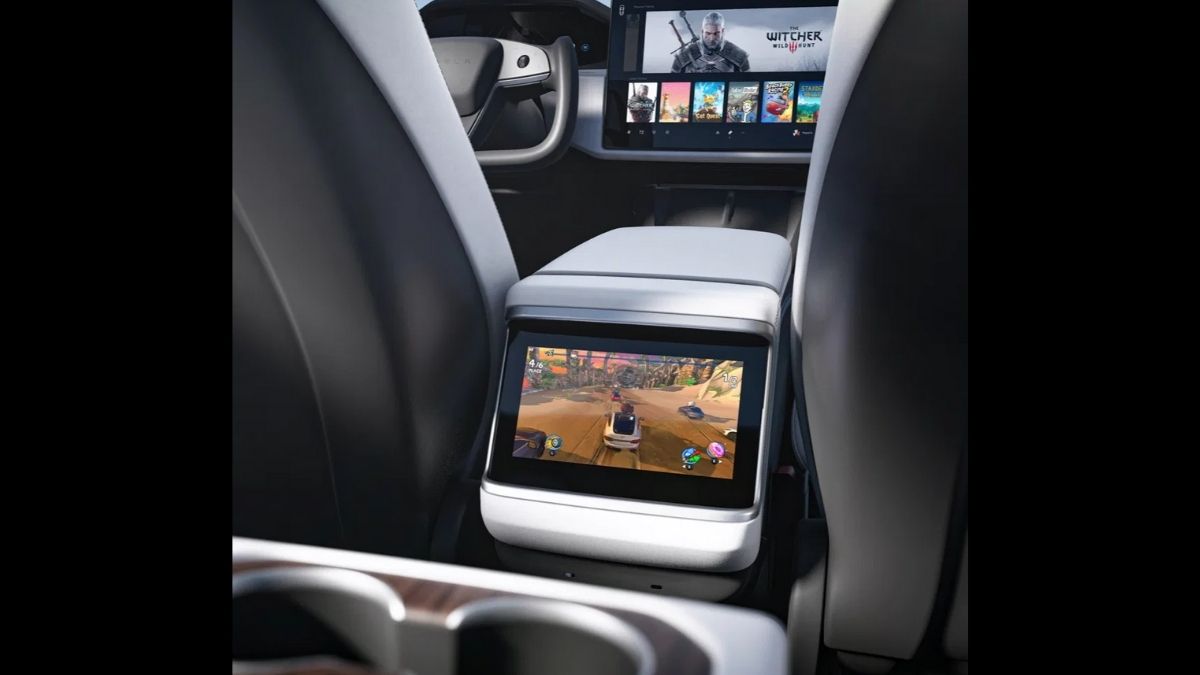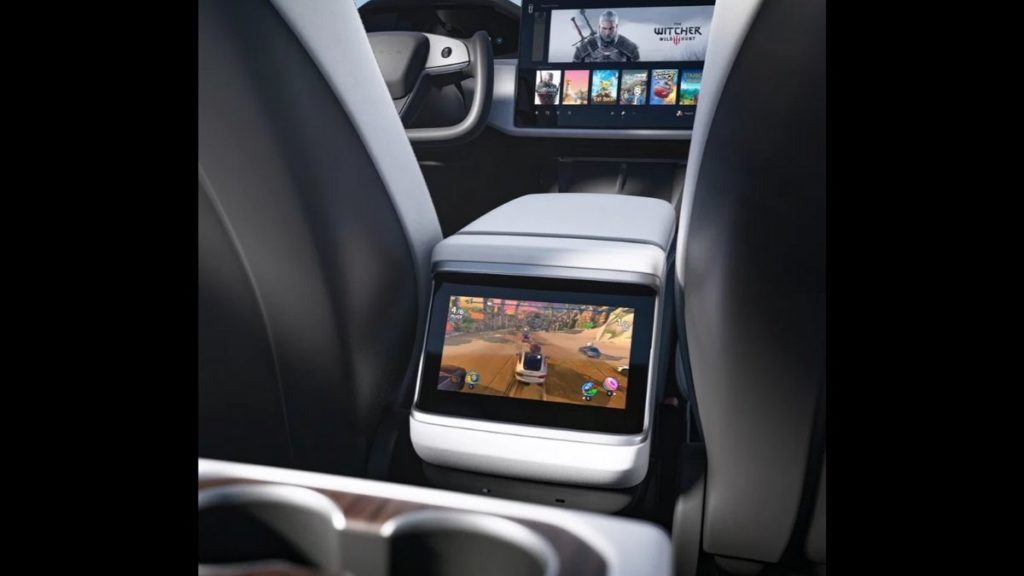 New Glass Sunroof: The new sunroof allows more light into the cabin and gives a better look at the interior when peeping from above. Apart from this, there are new seats, a 22 speaker audio system, and much more.
You can see more details here.
2021 Tesla Model S Price
Here's the price list for all three variants:
| | | |
| --- | --- | --- |
| S.No. | Trims | Price |
| 1. | Tesla Model S Long Range | $78,490 |
| 2. | Tesla Model S Plaid | $118,490 |
| 3. | Tesla Model S Plaid Plus | $138,490 |
All the prices mentioned above are before the potential savings. Prices may be reduced based on the incentives.
According to the automaker, the long-range and plaid variant will hit the market somewhere in March. However, the plaid plus variant is expected to arrive in late 2021.