Dhanush, one of the most popular actors in South India, is back with a movie named Jagame Thandhiram. The film was postponed by almost a year due to the COVID-19 crisis. Here, let's look at what it's all about, release date and timing on both Netflix and in theatres, and how you can download to watch it offline.
What is Dhanush's Jagame Thandhiram all about?
Jagame Thandhiram is Dhanush's upcoming movie where the actor's a carefree gangster recruited by an overseas crime lord to help take down his rival. However, the character later starts feeling remorse for his unacceptable actions.
What is the meaning of Jagame Thandhiram?
Jagame and Thandhiram are Tamil words that translate to "This Universe's a ruse (tricky)." The name goes hand-in-hand with the movie's plot, where the actor goes through a mental dilemma due to the universe's cruelty.
Jagame Thandhiram's release date and timing
The film was first set to be released in theatres in May 2020, but the pandemic ruined the plan. The movie crew then decided to stream it on the OTT platform. During this decision, they faced some major setbacks, but the film is now all set to air at 12:30 PM today (18th June) on Netflix. You can also watch Jagame Thandhiram for free on Netflix.
Watch Jagame Thandhiram on Netflix for free in India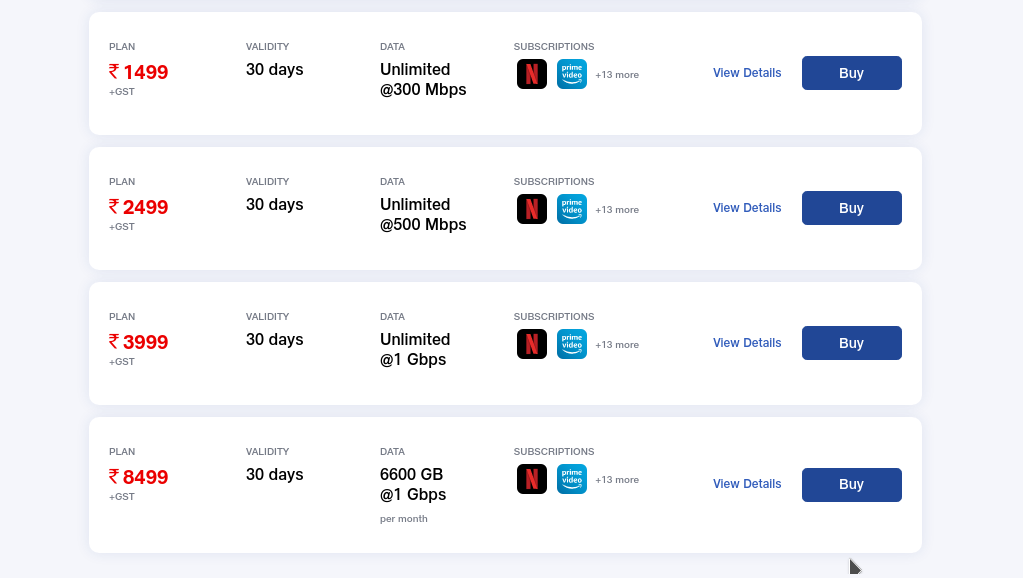 Using Jio Fibre? You're in luck! If you're using Jio Fibre's Rs 1499, 2499, 3999, and 8499 packs (all exclusive of GST), you can avail a free Netflix subscription and watch Jagame Thandhiram for absolutely no cost.
Not to mention, you also get loads of free subscriptions to other OTT platforms to enjoy content on.
Free Netflix offers outside India
If you're not in India, you can opt-in for a 30-day free trial and watch Jagame Thandhiram on Netflix for free.
You can also watch out for offers from your carriers by visiting their websites and choosing the necessary plans to get the offer(s). For example, American users can take advantage of T-Mobile's Netflix offering with their Magenta plans.
Is Thandhiram available in English and Hindi dubbing?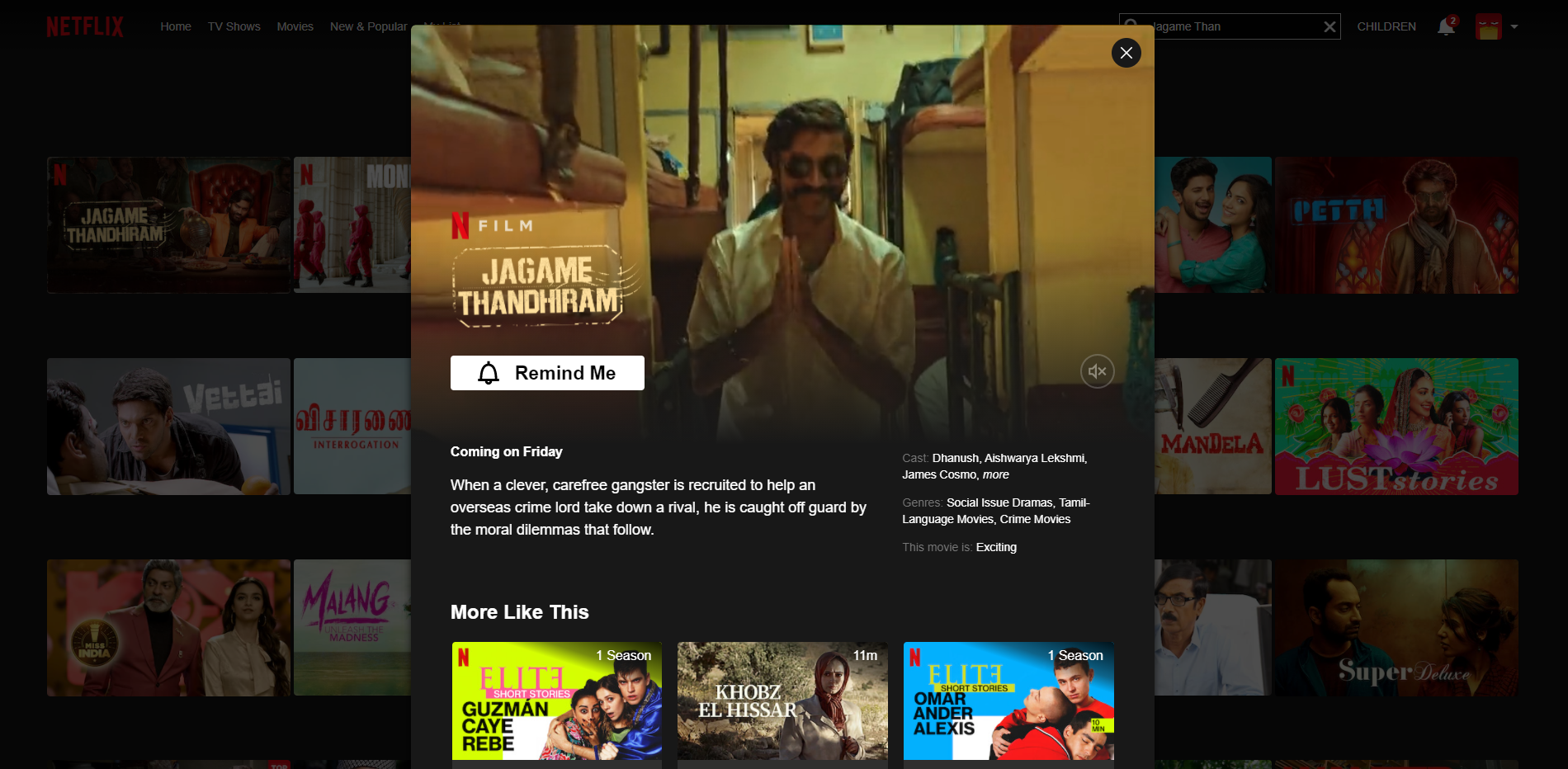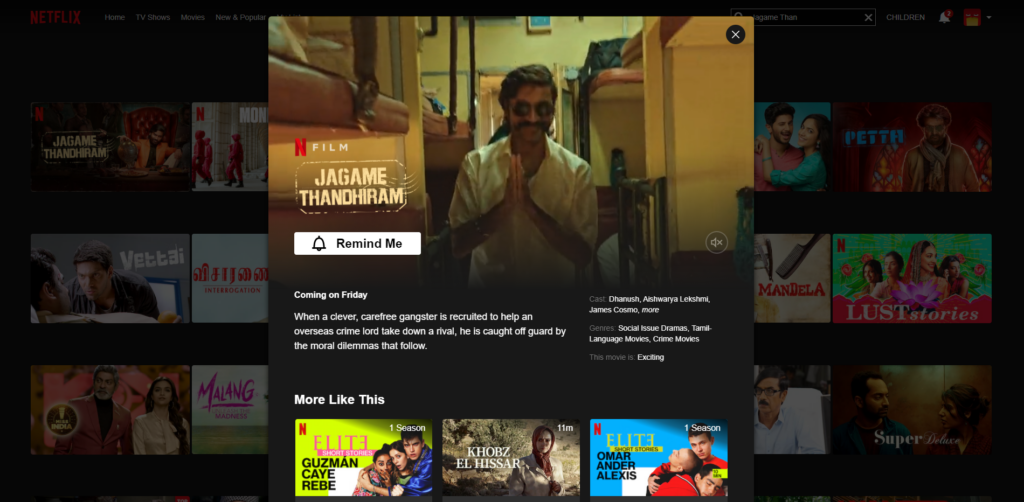 Jagame Thandiram will be available in Hindi, Tamil, and English. Currently, the trailer's available in Tamil and English audio along with Hindi and English subtitles.
How to download it for offline viewing?
We have an extensive guide on how to download and watch Netflix content. To download Jagame Thandhiram for offline viewing, all you need to do is:
1. Open the Netflix app and tap on Downloads.
2. Select the "Find something to download" option once the movie's out.
3. Search for Jagame Thandhiram movie, and tap on the download button in the description section.
4. Wait for the download to complete and watch whenever you're free!
Is Jagame Thandhiram releasing in theaters?
Currently, there's no particular word on the release date in theatres due to the pandemic. If things go well, you can expect to watch it in theatres in August.
Did you buy a Netflix subscription to watch the movie? Let us know in the comments section below.