Download managers are designed to give users great control over their file downloads. Some manager apps can accelerate download speeds by downloading from multiple sources at a time.
A stock Android download manager usually comes pre-installed on devices by default. But, these default download managers might provide slow downloading speeds and, generally, do not have advanced features like queuing or resuming paused downloads.
Thus, we have picked a list of 10 best Android download manager apps that are faster with various other features to provide a better downloading experience. Many of you might be searching for IDM for Android to get a better experience on the phone.
However, you must know that these apps do not allow you to download YouTube videos due to YouTube's terms and conditions. To download Youtube videos on Android, you can take a look at our article on the best Android Youtube downloaders.
Note: This list isn't in order of preference. You are advised to choose any of these apps to suit your needs.
10 Best Android Download Manager Apps (2019)
Advanced Download Manager
Turbo Download Manager
Download Accelerator Plus
Loader Droid
Download Manager for Android
Fast Download Manager
Download Manager
GetThemAll
Downloader & Private Browser
IDM Download Manager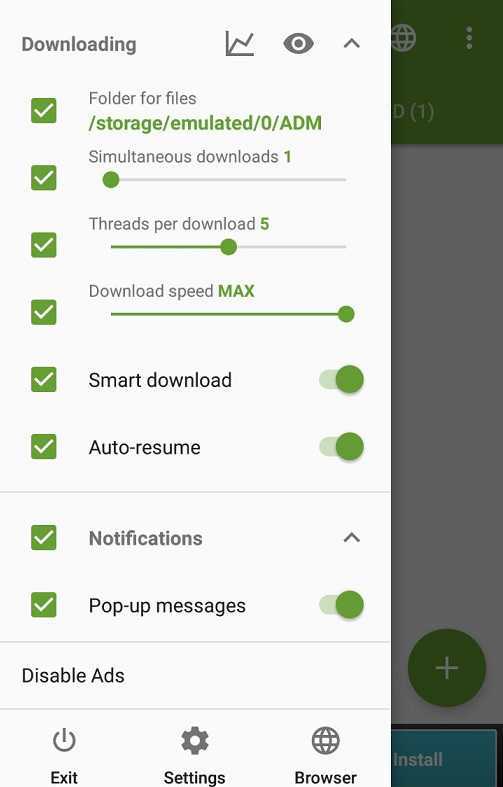 Advanced Download Manager is a powerful Android app. It lets you download files of any type and up to 3 files at once to your Android device. The app automatically recognizes downloadable links or files from your default browser and even accelerates the downloading speed by using up to 9 multithreading instances.
It supports browsers like Chrome, Dolphin, Boat Browser, etc. It also has a built-in browser called ADM that supports multiple tabs and provides advanced media download capabilities.
This IDM alternative for Android has a clean interface and covers a lot of outstanding features. You can choose from several different download folders depending on the file type and can even pause, resume, or re-try downloads. It allows downloading mp3 from popular music archives. The app is available for free in the Play Store and supports the download of files even larger than 2 GB.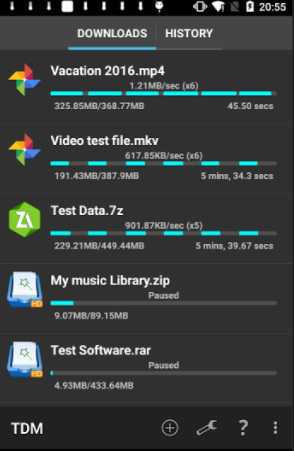 TDM is an excellent tool that aims to provide reliable file downloading even on low bandwidth. You can use the built-in web browser or your default Android browser. It supports Dolphin, Chrome, Firefox, Skyfire, UC Browser, Boat Browser, etc.
Turbo can boost your speed by using multiple connections and fine-tunes it with additional speed performance settings. This downloader for Android can run up to 10 multiple threads. You can pause/resume downloads anytime; even when your screen is turned off, it will continue downloading and notify you.
Turbo allows you to download directly to your SD card. You can access up to three parallel downloads. MD5 hash validation ensures that your download files are not corrupted. Turbo download manager is free with no in-app purchases but contains ads.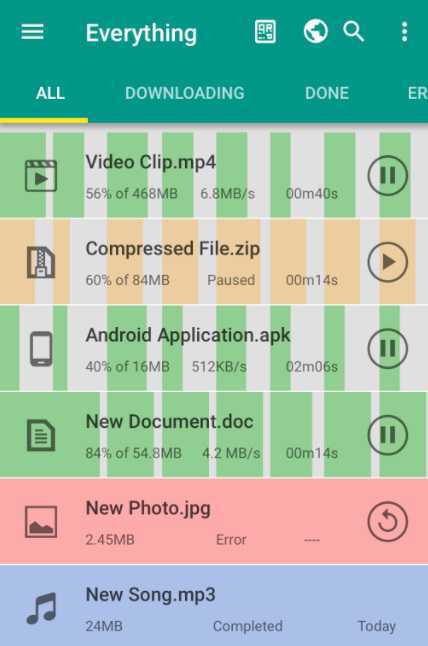 Download Accelerator Plus is another well-suited Android download manager app to download content easily. Its outstanding features include direct download to the SD card, built-in browser with multiple tabs, auto-resume capability of interrupted downloads, and many more.
It can auto-catch downloadable links whenever you copy to clipboard or open downloadable links in your browser. You can even log in to your google account and backup your download data. The app uses a smart error handling feature to prevent download threads interruption.
The UI of this advanced download manager app is well designed for use in tablets. You can also set the maximum speed for downloading. Apart from English, it is also available in other languages. It is free with in-app purchases and contains ads. The premium version removes all ads and also allows you to schedule downloads.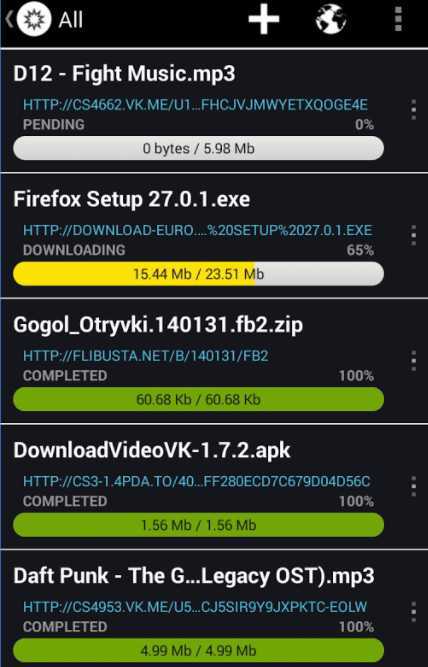 The Loader Droid download manager is primarily designed for the Android platform. Similar to the ADM, it automatically captures downloadable links from supported Android browsers. It provides fast downloading speed by splitting the download into parts. You can even pause and schedule the download for a later time.
Loader Droid is free, stable, and easy to use. This Android file downloader can handle files of any size and can save them to your SD card. It also comes with an embedded browser, and you can download any file you prefer. Overall, this download manager app for Android is worth a try. It is free and ad-supported.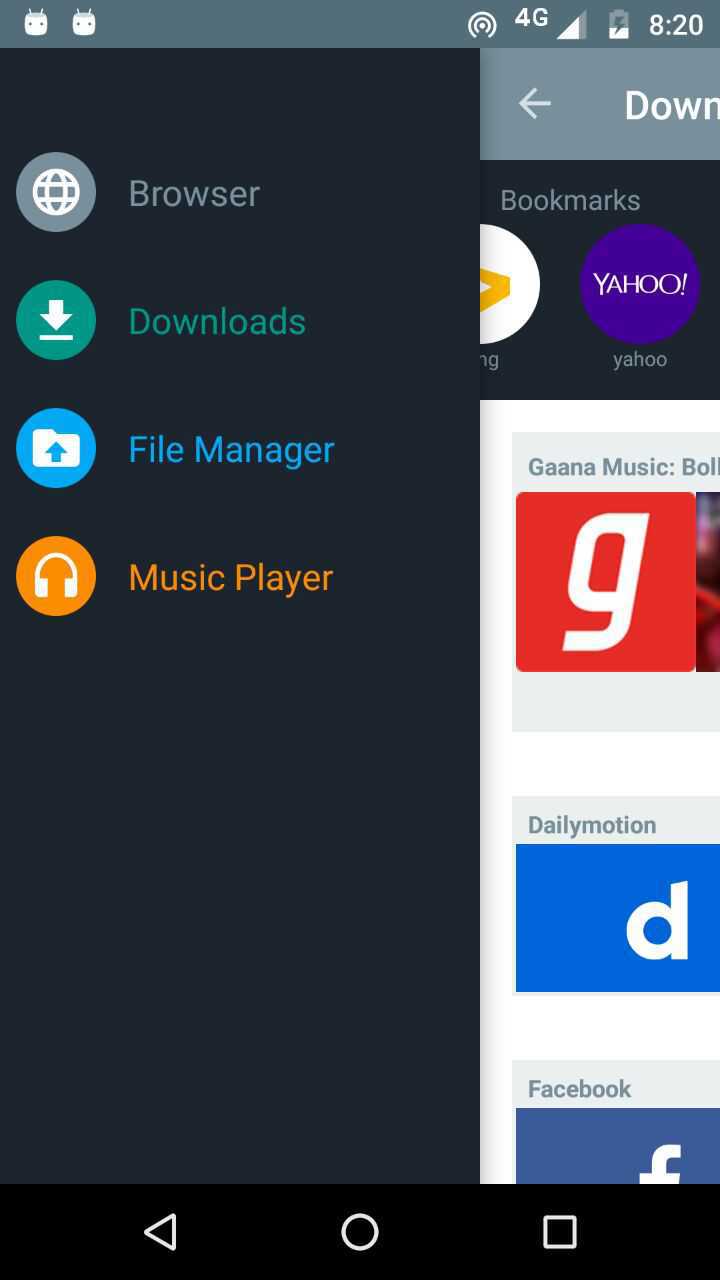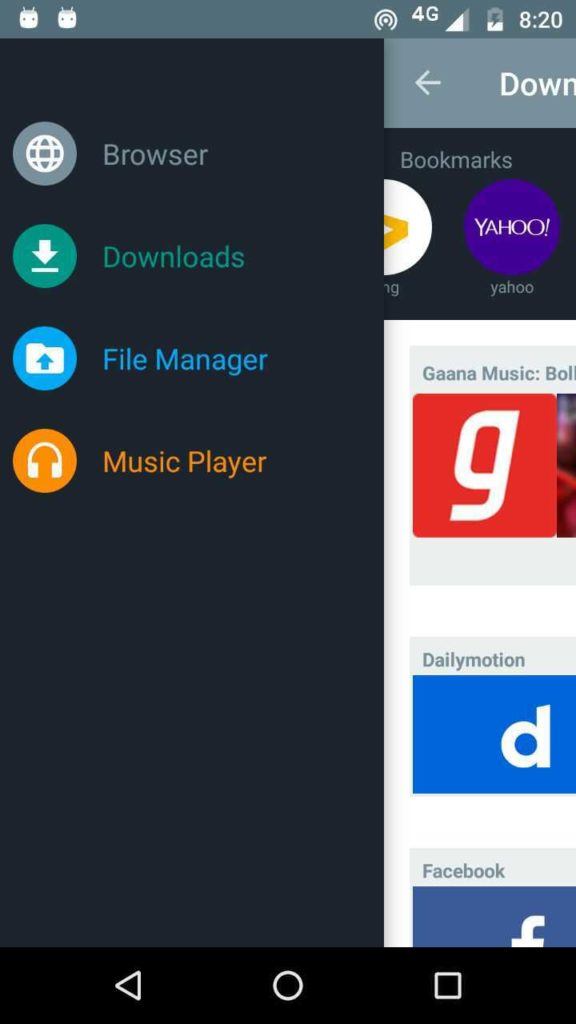 Download Manager for Android is known to be one of the best download manager apps for Android on the market. It allows free downloading of any files and claims to provide three times faster-downloading speeds than other downloaders.
Along with its user-friendly interface, it also carries a built-in file manager and browser. It features web page bookmark manager, speech recognition, and also has the option to pause and resume large downloads.
It supports download for HTML5 web pages and videos. Downloader can spoof browser's User Agent string to display web pages like desktop, iPhone, iPad, Safari, and other browsers.
The app overcomes many limitations of a download manager and provides you with a fast and secure downloading experience. It is free with some in-app purchases and display ads.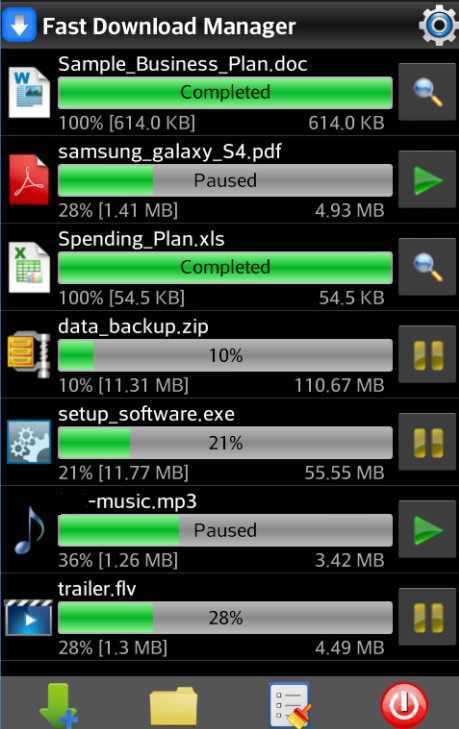 Fast Download Manager is another excellent Android download manager that allows you to download files easily and quickly. It automatically detects downloadable links from your web browser, or you can even manually add some links.
You can download all types of files, and can also pause, resume, or restart downloads anytime. Moreover, with the Fast download manager, you can download many files simultaneously and even queue them. This fast file downloader for Android also allows you to download files while the app is running in the background.
The app is free and lightweight, and also has support for different languages. It is ad-supported.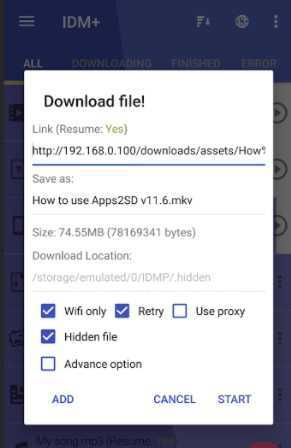 During your quest for the best downloader for Android, don't miss this app called Download Manager that offers more than fast file downloads. It is an advanced download manager app for Android with Torrent download support. With Download Manager, you can save files directly to your SD card.
It can download compressed ZIP/RAR files, docs, music, videos, photos, and APK's with ease. Moreover, it contains an in-built browser with Adblock and popup blocker. The app has an incredible interface with simple access to the download files.
It comes with an awesome batch download feature to grab content from sites. Download Manager contains tutorial videos to help you discover its various methods of video downloading. It is free without any in-app purchases but may display full-screen video ads.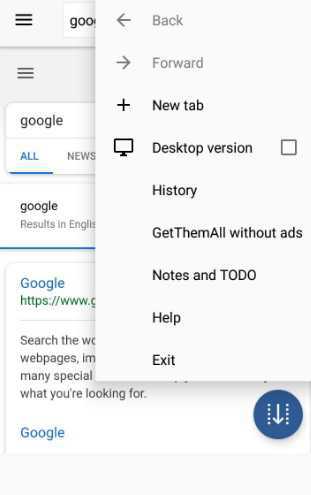 GetThemAll is one of the best download manager apps for Android. With it, you no longer have to look through various websites for downloadable files. It comes with a fully integrated web browser. This browser displays a small arrow button in the lower right corner, once you click it the app analyzes the page and looks for any downloadable files or links. It also has a built-in file manager, and you can even download files in background mode.
GetThemAll provides an easy way to share files to Google Drive or to send them to PC  via WiFi. It is free in the Play Store with no in-app purchases. The app, however, displays ads. It also has an ad-free version that is not free to download.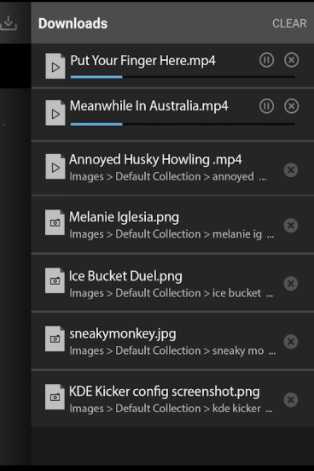 Downloader and Private Browser is a lightweight and impressive download manager app for Android users. To download files, you will have to access them via its browser. It supports downloading of all formats of files. You can even browse the web privately by enabling its private browsing feature.
Moreover, you can store your downloaded data in a password-protected folder. It also has an in-app video and music player. This downloader for Android supports up to 10 parallel downloads. It is available for free with in-app purchases. However, you may be annoyed with ads.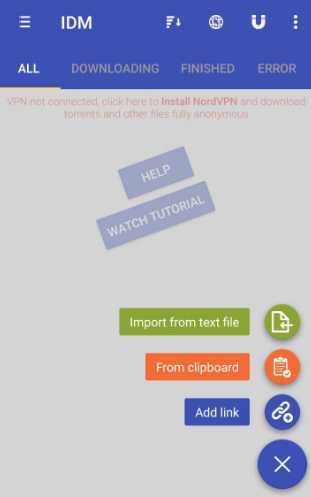 Not to be confused with the popular download manager for Windows, the IDM download manager is an Android downloader tool. It claims to provide five times faster-downloading speed along with the flexibility to download any files. You can download from your default browser or email, by using the link share, or even by entering the URL manually.
Apart from download management, this fast file downloader also comes with a built-in browser, file manager, music, and video player. IDM supports download from HTML5 web pages and also gives you the ability to pause, resume, or cancel downloads anytime. It is a simple yet well-organized app that is available for free. It has some in-app purchases and also contains ads.
Did you find this list of 10 best Android download manager apps to be helpful? Share your reviews in the comments.