BitTorrent, the P2P file sharing protocol, is still one of the most widely used ways of file sharing even after 18 years of its release and takedown of numerous torrent sites.
It was developed by the American programmer Bram Cohen whose company now looks after the development. You can read our detailed post to know more about how BitTorrent works.
The BitTorrent network allows users to source anything from music, movies, TV shows, software, audiobooks, etc. However, much of it is mostly in pirated form because there can be reasons why people indulge in piracy. But there are many websites hosting tons of legal torrents also.
You might very well know, to access the decentralized network and download torrent, a piece of software called a torrent client, or torrent downloader is required. Bram also created the first torrent client called BitTorrent, which remained the best torrent software for years. But there are many other famous torrent downloaders which can add a lot of comfort to the life of members of the torrent community.
One great thing about torrent clients is most of them are available for free, so it becomes easier for users to make a switch if they don't like their existing BitTorrent client.
We have already told you in our earlier posts about some top torrent clients for macOS and about torrent apps for Android. Now, we have come up with some of the best torrent programs for Windows 10 and previous versions.
Before moving ahead, don't forget to check out our list of top 10 torrent sites for 2021.
10 Best Torrent Client For Windows To Download Torrents (2021)
WebTorrent
BiglyBT
Torch Torrent
BitTorrent
Vuze
uTorrent
BitComet
Bitport.io
qBitTorrent
Deluge
1. Web Torrent – Best torrent software for casual users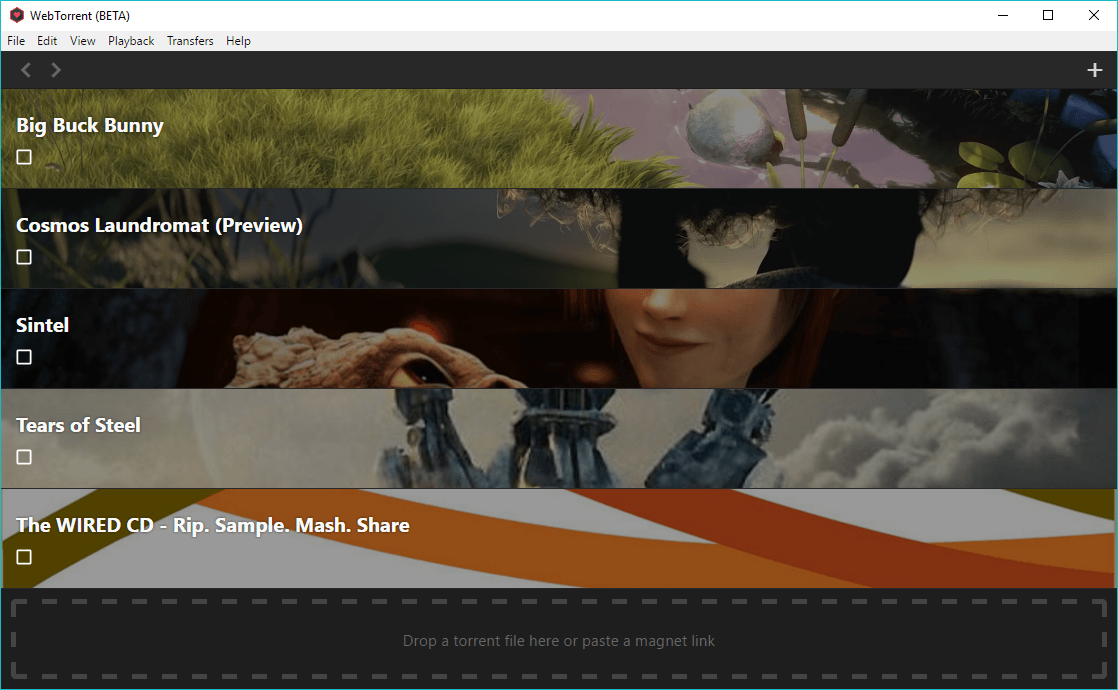 Web Torrent is, by far, the easiest torrent client I have used. It is a great torrent client alternative for users who want to keep themselves away from confusing features. All you need to do is paste the torrent file or magnet URL in its main window, and voila, your torrent download starts without any further ado.
This open source torrent client is quite young when compared to veterans like BitTorrent. After coming into existence in 2017, WebTorrent quickly gained popularity for its ability to run inside a web browser without installing anything. But now, it's also available as an app for Windows and other operating systems.
The WebTorrent Windows app provides a minimalistic interface for torrent download. It comes with a built-in player to watch movies and other video files as they download. It allows users to add external subtitles and stream video content to their Chromecast devices without any hassle.
Maybe it's my personal experience, but torrent downloads have been slightly faster when using WebTorrent. Moreover, the ease of use offered by the software is that quality that encouraged us to include it on the top in our best torrent client list.
2. BiglyBT – the open-source Vuze alternative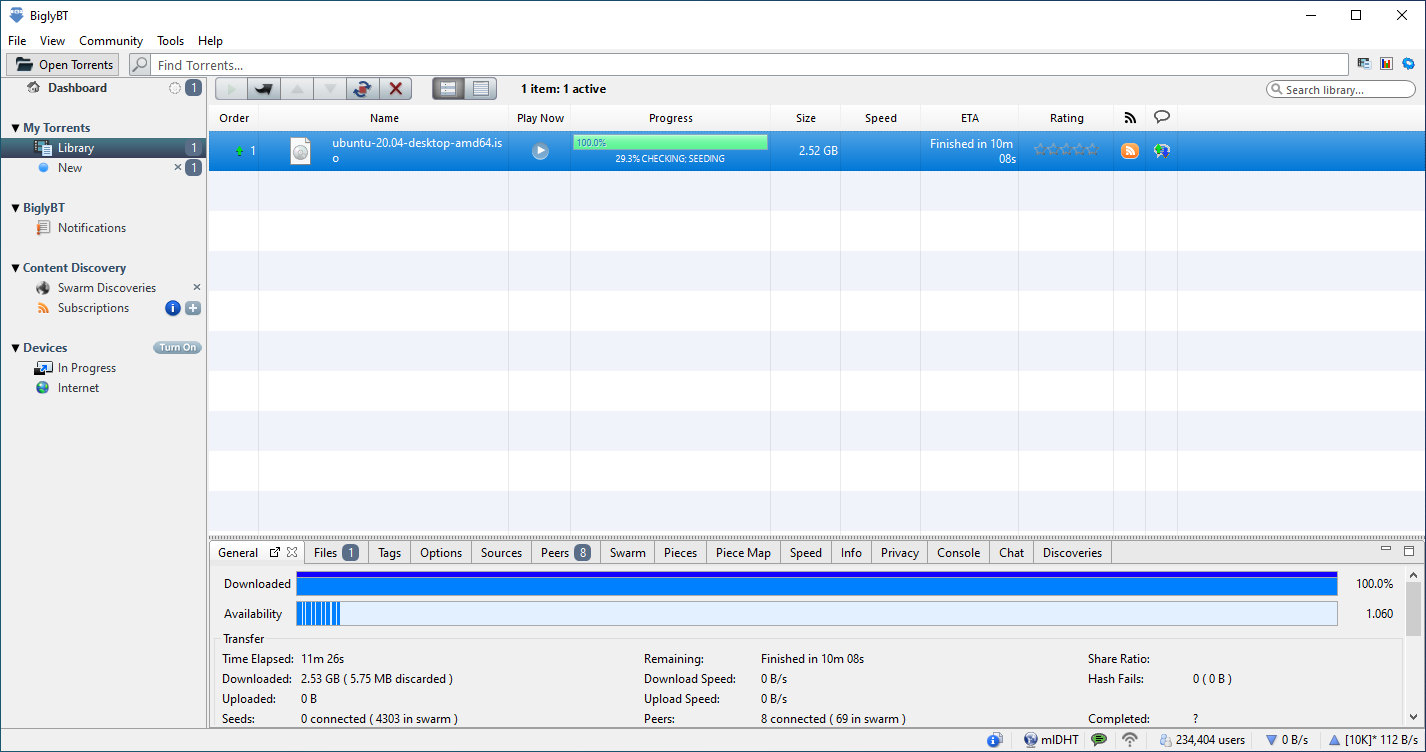 BiglyBT is the second popular name on our list of the best torrent downloader software for Windows. It's a free open source torrent client that has been in development for over 15 years. Actually, BiglyBT is a fork of the Vuze that hasn't been updated since 2017.
The USP of this torrent client is that it's completely ad-free. You will find BiglyBT quite familiar in the terms of the user interface, although, some may not prefer the old school feel. It gives you access to features like Swarm Merging where the same file is downloaded using multiple torrents to get faster download speeds and compensate for dead bits.
Other features of BiglyBT includes Android remote control, various download limit filters, WebTorrent support, I2P support, tags, metasearch, and built-in torrent discovery tools.
BiglyBT is available for Windows 10, Windows 8.1/7, macOS, Linux, Android.
Download BiglyBT
3. Torch Browser – the one with built-in torrent downloader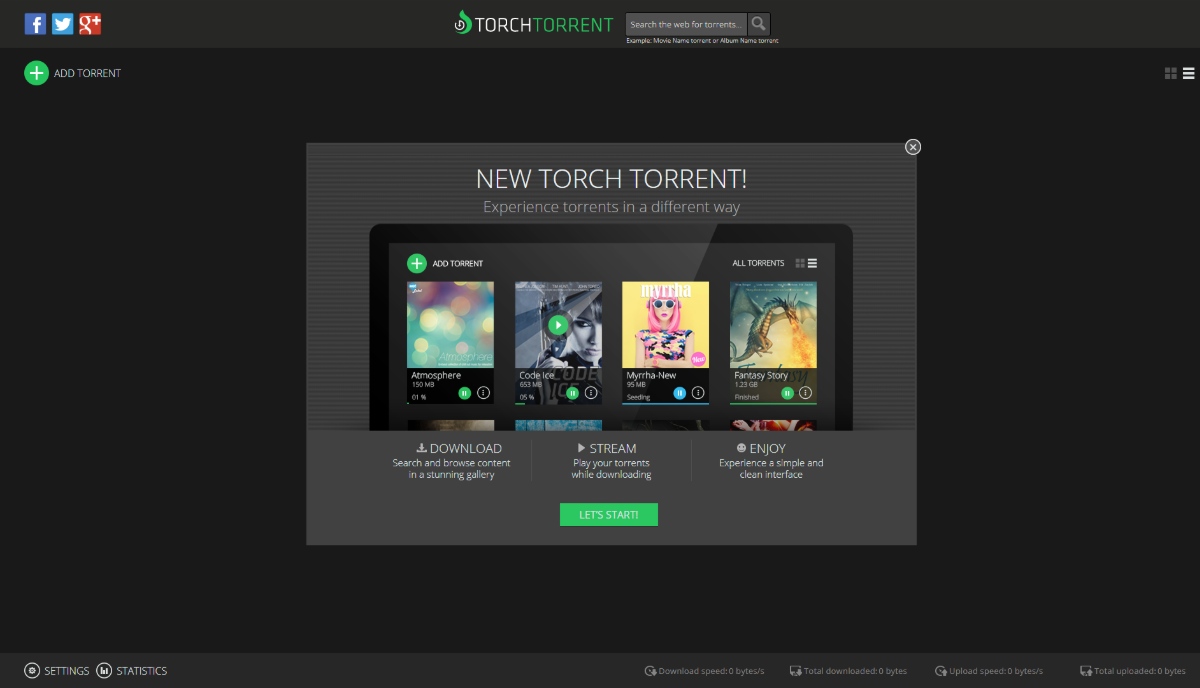 When speaking of no-brainer torrent clients, Torch Browser comes in as a handy option. It's a Chromium-powered web browser that comes with the torrent client preloaded called Torch Torrent.
The free torrent client provides an easy-to-use interface to download all your favorite torrent files while browsing websites at the same time. You can arrange the torrent downloads in the list or grid form and see the real-time download and upload speeds at the bottom.
Torch Torrent also lets you play video files before the torrent download finishes. It can show you the overall stats of how much data you have consumed in total. Furthermore, you can set the download speed limit for torrent files so it doesn't degrade your browsing experience.
Torch Torrent is available for Windows 10, Windows 8/8.1, and Windows 7 operating systems.
Download Torch
4. BitTorrent – most ancient of all torrent clients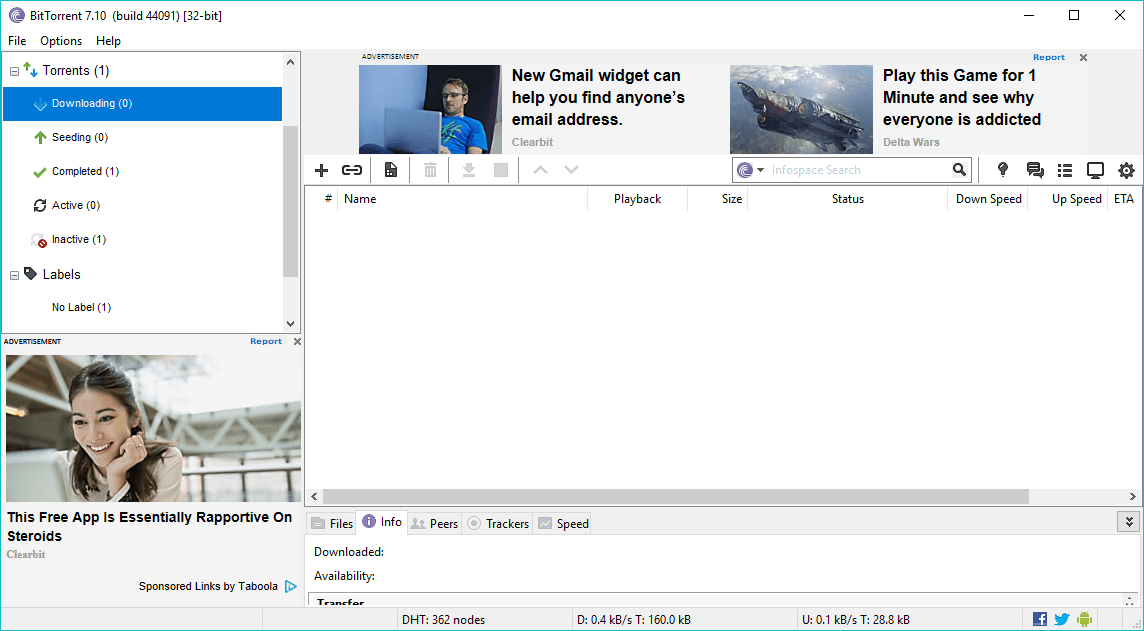 Being the first and one of the best torrent downloader software, BitTorrent still has a strong userbase. But the torrent client in its current versions is no more than a violet-themed UI with uTorrent at its heart.
The powerful torrent client is loaded with tons of features, which can be of great help to BitTorrent users from beginner to advanced level. It organizes torrent downloads in different categories and provides way more technical details than other BitTorrent alternatives such as WebTorrent. Users can find torrents using the inbuilt search box that opens a web browser.
Bittorrent's Preferences windows open the doors to a variety of settings such as limiting bandwidth usage, a download scheduler, putting a data cap, managing paired devices, running a program after the download completes, etc.
While free Bittorent offers all the necessary features required, users who are allergic to advertisements can go for BitTorrent Pro, which comes with customer support. The Pro version also offers access to the built-in media player, AV protection, and the ability to stream torrents as they download. Doing the same without Pro isn't a big deal as you can open the file directly using VLC. But incomplete file download may interrupt your viewing.
5. Vuze – Best Torrent client for Windows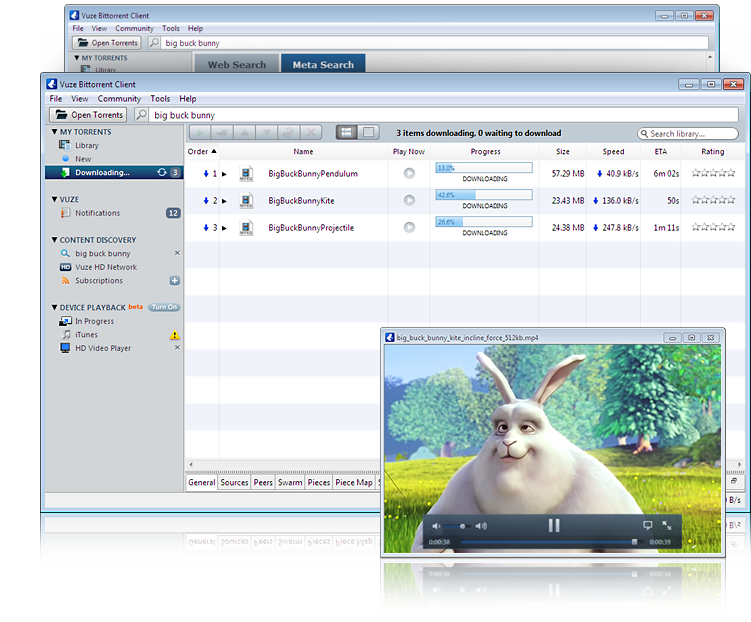 Vuze is another popular torrent client favored by many for downloading torrents. Vuze BitTorrent client is designed after keeping ease of usage in mind. Unlike other BitTorrent clients mentioned in this list, Vuze has less intrusive advertisements that don't act like an eyesore while searching and downloading your favorite torrent files.
Vuze is one of the earliest BitTorrent clients and therefore, you can see the impression of its UI and features in other best BitTorrent clients. This BitTorrent client also offers a premium version named Vuze Plus if you don't want to see advertisements. In the premium version, you can watch media and play it in your browser while downloading a torrent file. Vuze offers features like magnetic link support, an integrated search option, a vast plugin library, and the option to remotely control the Vuze BitTorrent downloader via mobile app or web.
Download Vuze
6. uTorrent – a very tiny BitTorrent alternative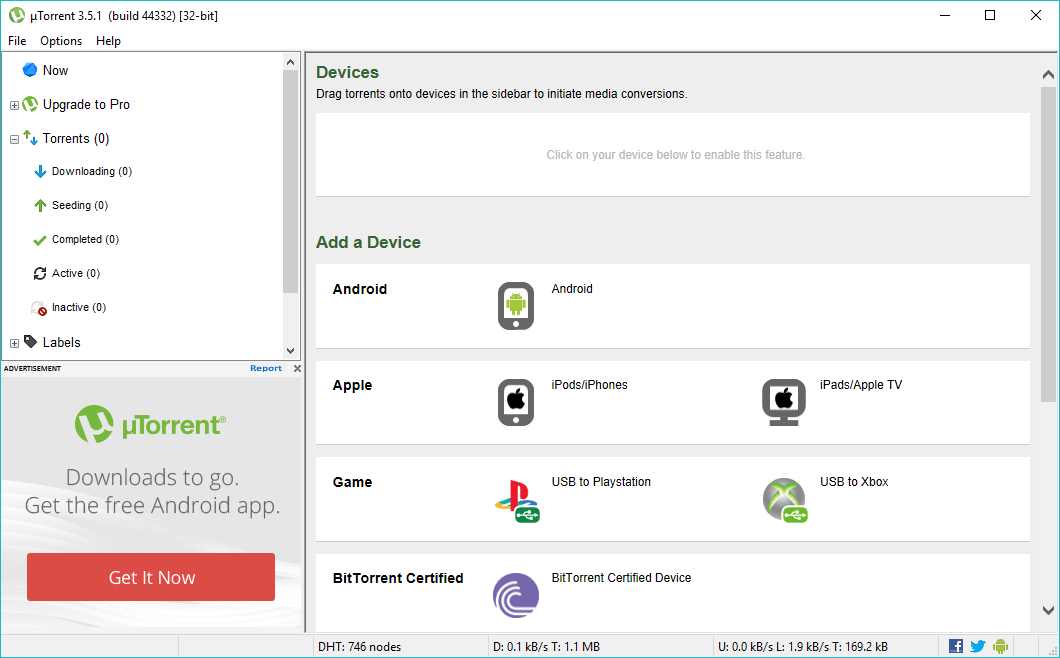 uTorrent, also developed by BiTtorrent Inc., has been there on people's machines since its release in 2005. But there is nothing much to say about uTorrent as most of its features were already told when describing BitTorrent. Recently, it was crowned as the most used torrent client.
There is almost no difference between the two torrent downloaders in terms of looks (except the logo and theme color) and features offered. However, the thing that sets the two apart is the uTorrent web app.
7. BitComet – torrenting program cum download manager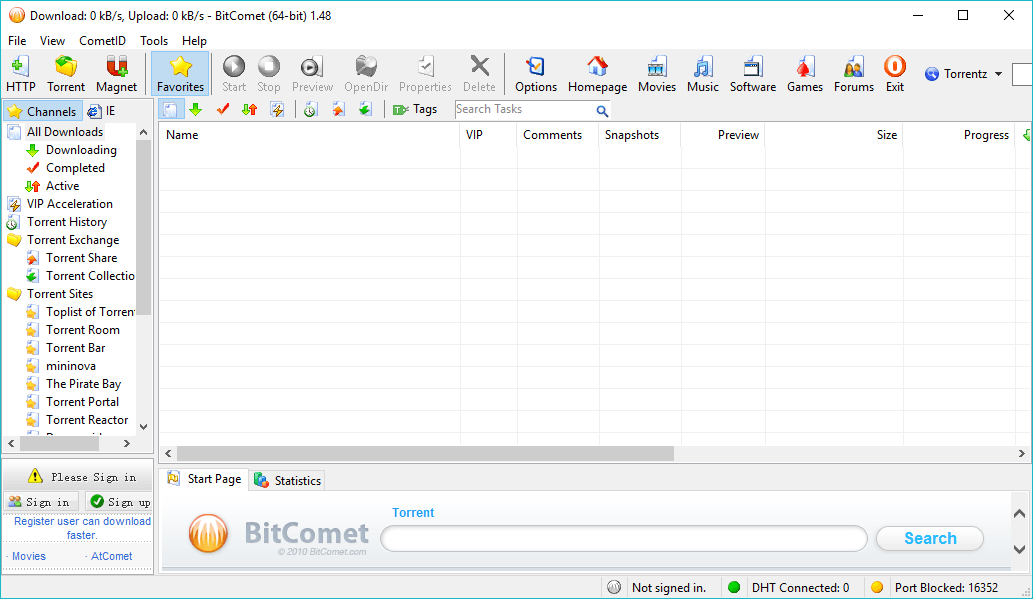 If you read our post on the best download managers for Windows, you might already be aware of BitComet. While it can download regular stuff, the software is primarily designed to act as a torrent downloader for Windows.
Other than basic torrent client features, there are a couple of things that BitComet touts as exclusive. Using a feature called long-term seeding, BitComet can fetch data (during torrent downloads) from other peers who have 100% of the torrent file. This facility helps when all the seeders go offline, and the torrent gets stuck.
It also boasts intelligent disk caching, where frequently accessed data is cached in the main memory, and the hard drive is disturbed less often, preventing any performance impacts.
Users having BitComet account can share their torrents (not the files) with each other. It also supports the eDonkey network with the help of a plugin called eMule, but it isn't activated by default.
8. Bitport.io – A Cloud-based BitTorrent Client For Windows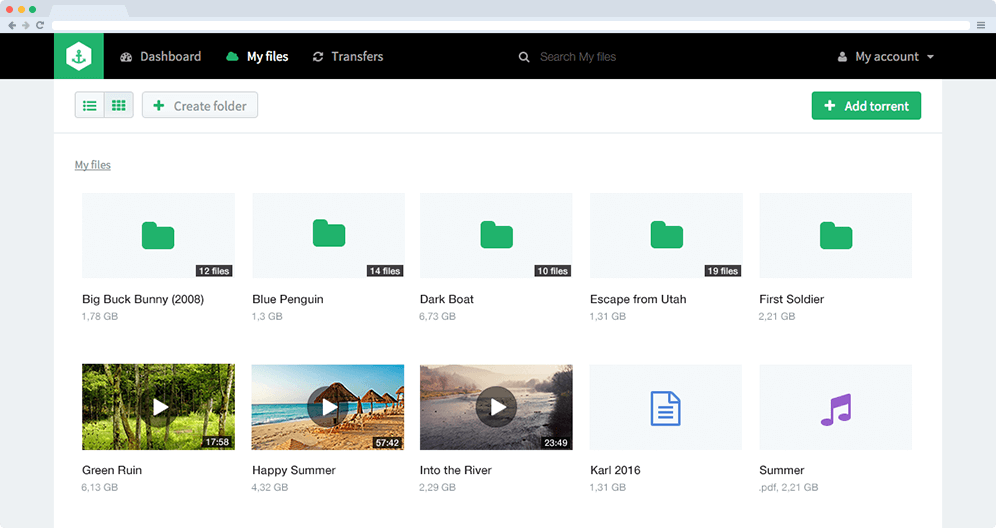 If you don't want to install any BitTorrent client on your device, we have a cloud-based option for you. Bitport.io runs on the cloud and all your downloaded files are also stored on the cloud so that you can access them from any device at any point in time. This not only saves your precious space on your computer/mobile but also makes it a secure option in comparison to other best BitTorrent downloaders mentioned here.
If you want to download torrents in 2021, we strongly recommend using Bitport.io for your next torrent download.
Visit Bitport.io
9. qBittorrent – a simple open source torrent downloader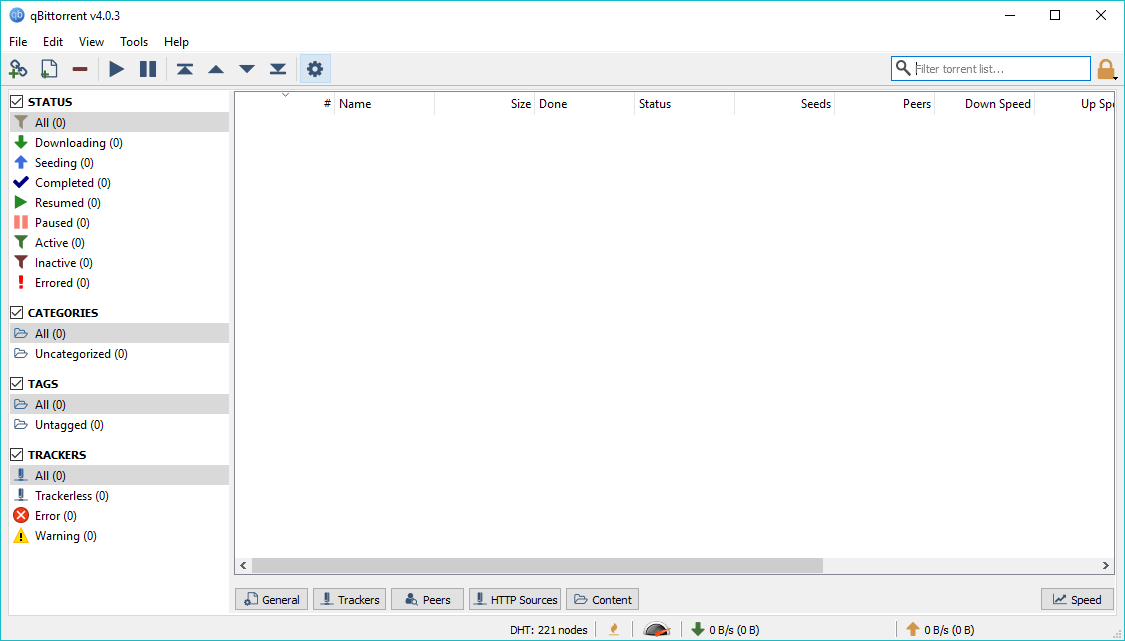 qBittorrent was the first open source torrent client I heard. Maybe, one won't call it the most advanced torrent software out there; it packs enough juice to get through your torrent sessions with ease. Of course, it's a free software which is also free from advertisements and promotional pop-ups.
The Settings window in qBittorrent is the most sorted I have seen in any torrent client. Despite having so many options and customizations, chances are fewer that users would get confused due to their representation. Other than differentiating torrents with various status labels and tags, the torrent software also includes a search bar to find torrents from the list.
One interesting feature you might not notice during the initial use is the UI lock. You can activate it by clicking the yellow padlock in the top-right corner. You can set a UI lock password for qBittorrent, which prevents others from using the torrent client after you enable the lock by.
10. Deluge – a torrent client that works without a UI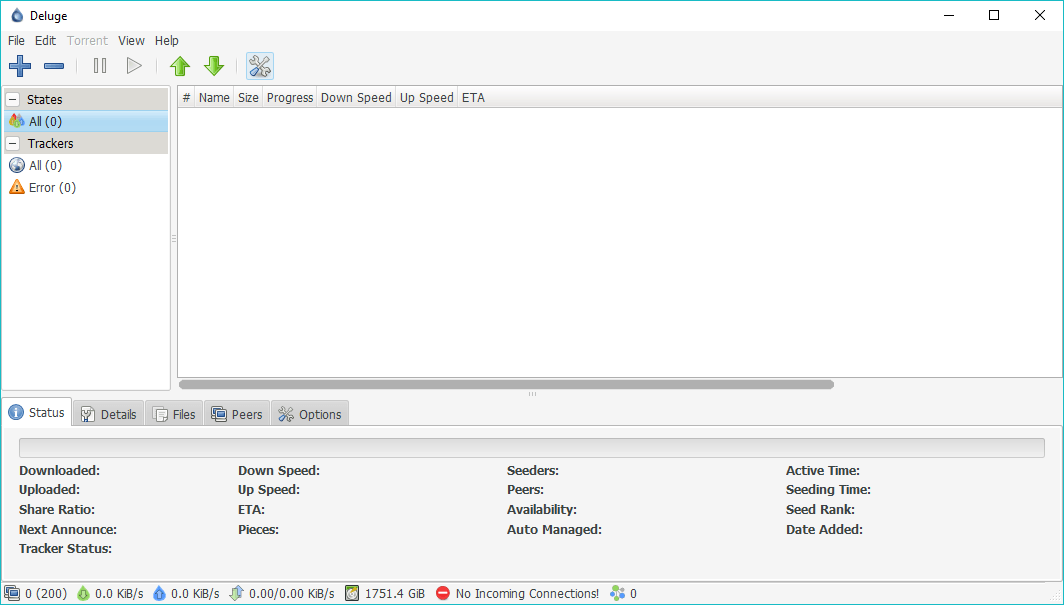 Deluge is another open source torrent client that might look a little offbeat. It seems the world of the torrent downloader software is mostly filled with open source apps.
It's a simple, lightweight torrent client that does its job of downloading torrents efficiently. But it can do wonders on Windows, and it extends its cross-platform presence by offering support for macOS and Linux. The list of salient Deluge features includes encryption, local peer discovery (LSD), setting global and per-torrent bandwidth limits, etc. The support for various first and third-party plugins can bring a more personalized experience for the users.
Other than the standard mode, Deluge also offers a Thinclient mode in which a Deluge daemon takes of the BitTorrent jobs even on headless machines like a server, and controlled via other computers over the network.
How To Protect Your Torrent Downloads?
You might be aware of the fact that torrent downloads over the BitTorrent network aren't some secret that nobody can find out. Determined brains can easily track users on the network and know what they download. Hence, there a couple of ways that can be helpful for the users. Users can either take advantage of a proxy server. Almost every popular torrent program support proxy servers.
Download torrents using VPN
Putting your torrent downloader behind the protection of a VPN service can be a handy option. The traffic over a VPN connection goes through an encrypted tunnel. Thus, it prevents any middleman from deciphering the content being downloaded. Here is our list of the top 10 VPN services for 2021 you can use to secure your torrent downloads.
Choosing the best torrent downloader for PC In 2021
After having a look at various torrent clients, it can be easily concluded that each one of them targets a somewhat subset of the torrent community. So, the title of the best torrent client depends on the needs. Users who don't want jampacked ugly torrent downloaders can go for Vuze and Bitport.io
And for the ones preferring features over appearance, BitComet and uTorrent are good choices. Deluge and qBittorrent take the middle road by providing users a great torrenting experience but not confusing them with tons of features.