Hulu is one of the oldest and largest streaming services in the entertainment industry. The veteran has been ruling the market since 2007. In addition to its versatile library, the streaming giant is famous for its attractive subscription plans and features. It has provided almost everything to its customers, including offline viewing, simultaneous streaming, Live TV, etc.
One such impeccable feature is Add-On, which provides you with access to customize your subscription plan and add familiar channels to it. Since those who are new to this platform are unaware of this feature, we'll discuss today how to add it to our subscription plans and more.
And since we're talking about Hulu, let's make a recommendation for it. If you're new to the platform, check out our complete guide on its prices and more. This will give you a headstart and improve your streaming experience. Now, let's get started with our discussion down below.
What are Hulu Add-Ons?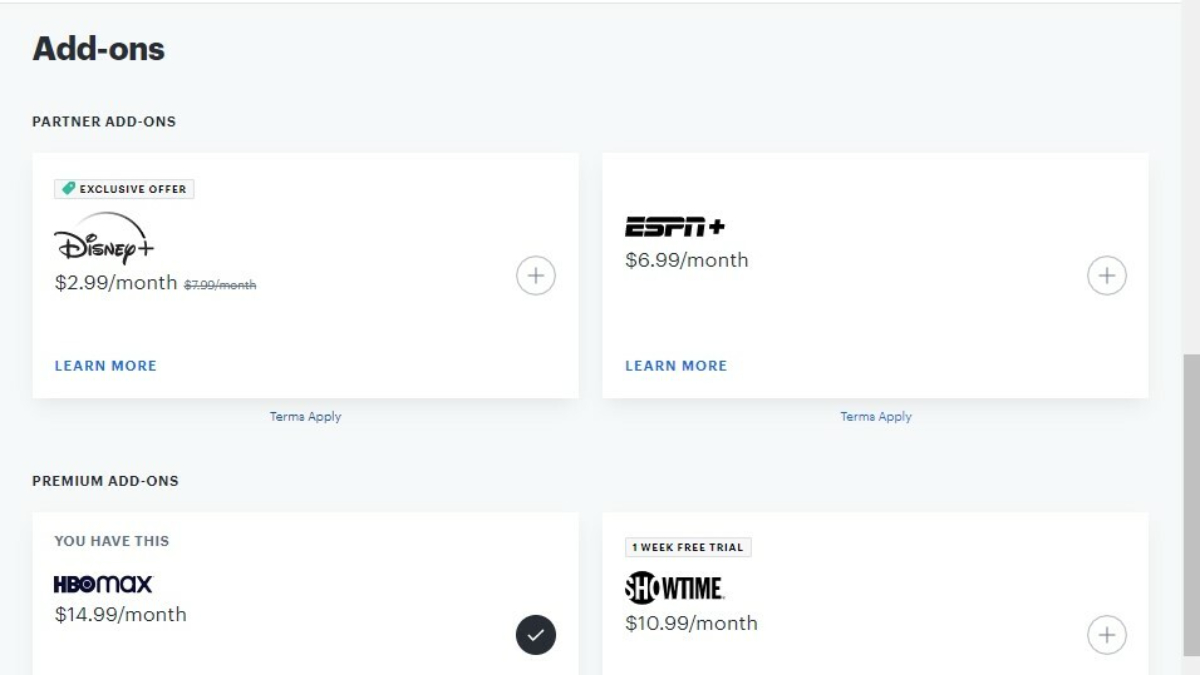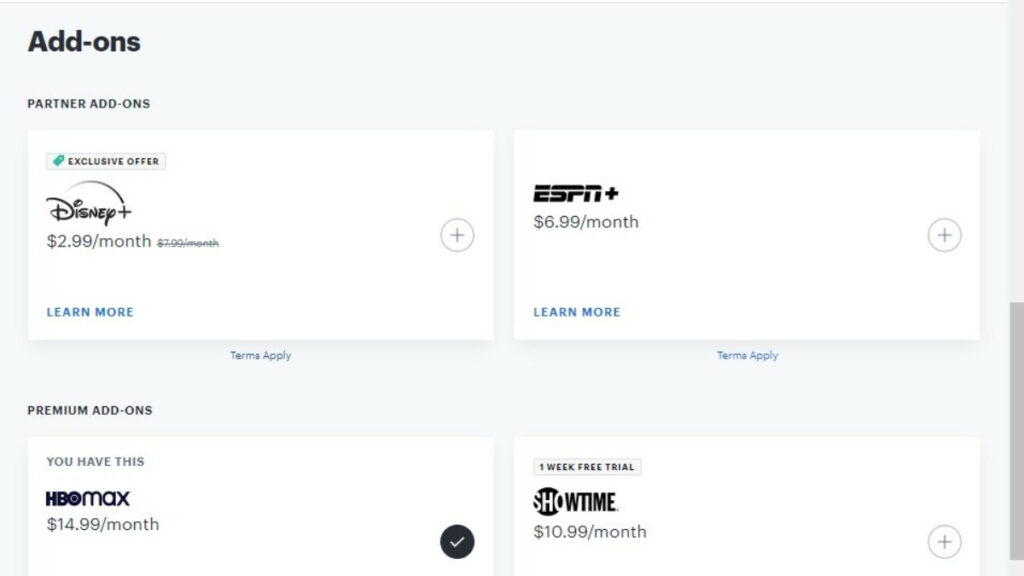 Hulu Live TV is undoubtedly the most expensive plan on Hulu and the best one too. Yes! You heard that right. This plan offers access to 75+ channels, ESPN+ and Disney+, downloading features, etc. In addition to all this, you can also add your favorite channel by enabling add-ons. By spending a few extra bucks, you can customize your current subscription plan.
This will enhance the streaming experience and add more titles to your platform. However, there are a lot of add-ons available on the platform. So let's have a look at them in the next section of this article.
Different types of Add-Ons
Hulu provides three different types of add-ons for their subscribers:
Steps to enable Hulu Add-Ons
You can add Add-Ons to your Hulu account by following these seven simple steps:
1. Go to Hulu's official website and log in with your credentials.
2. Now tap on your initial at the top rightmost corner.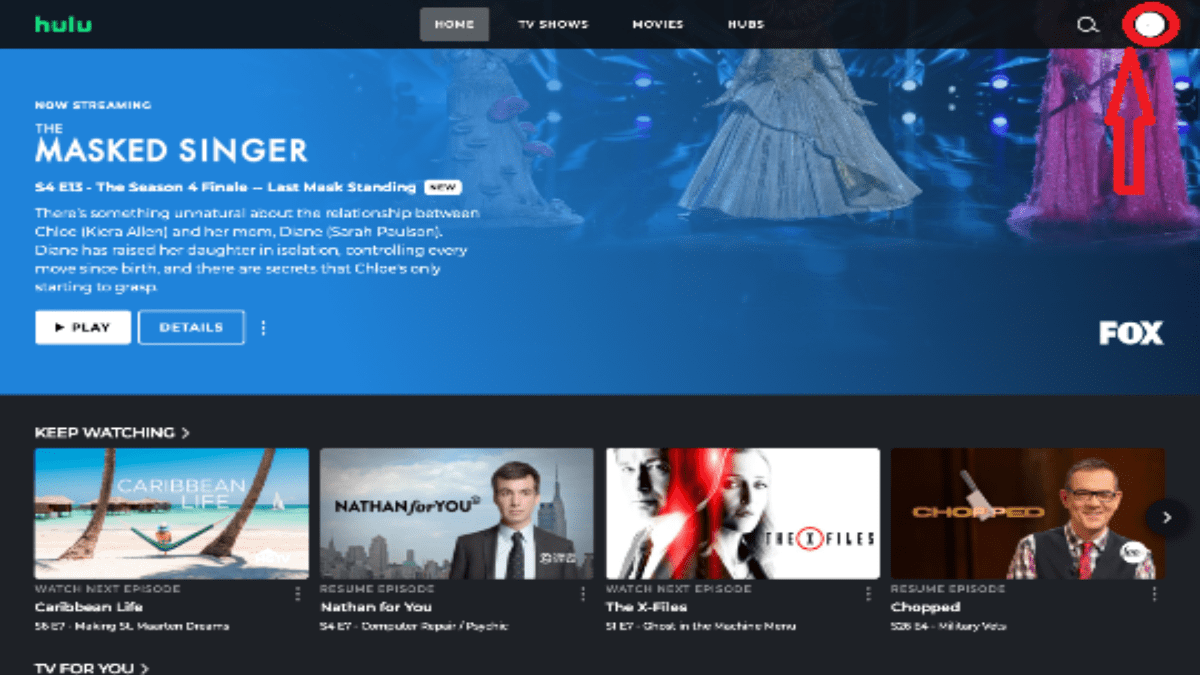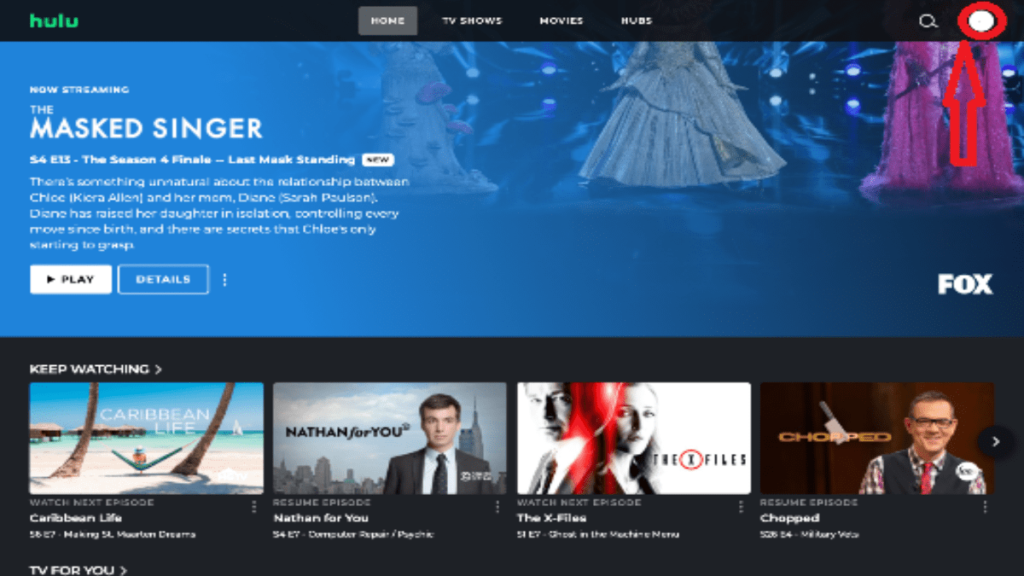 3. Access your account by selecting 'Account' in the bar.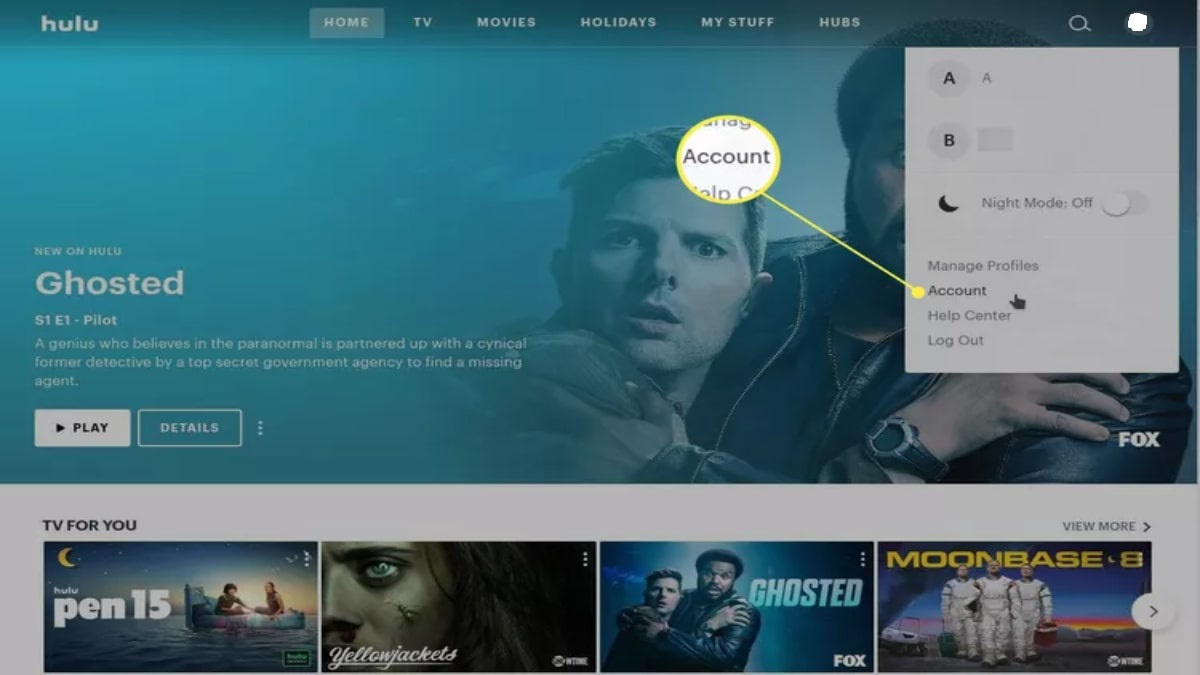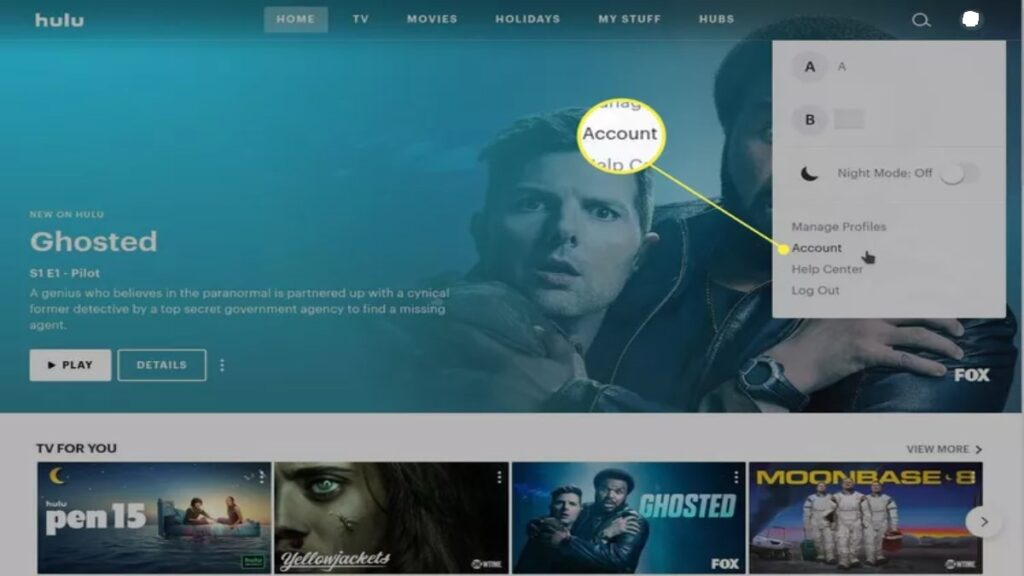 4. Select 'Manage Add-Ons' in 'Your Subscription.'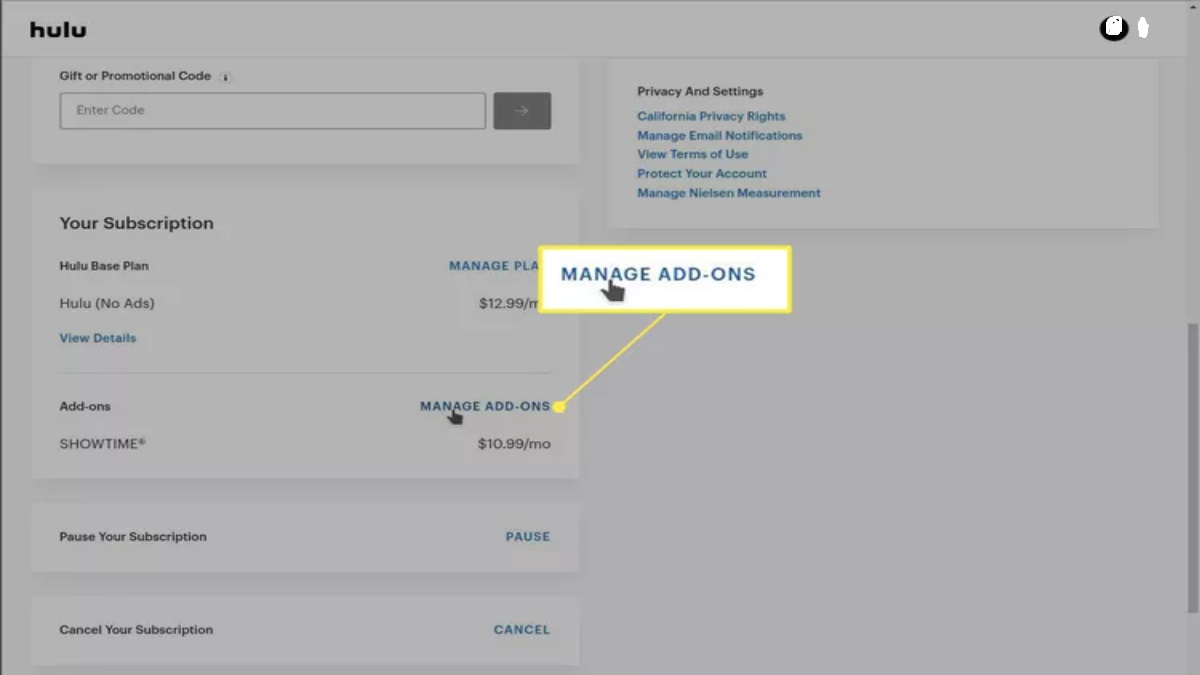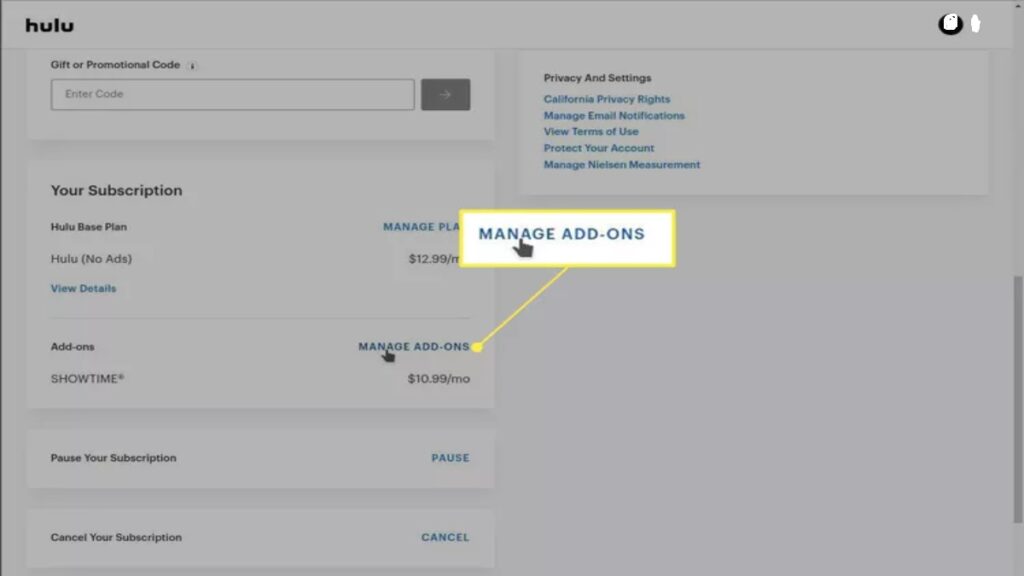 5. Now, choose your preferred add-on by tapping the 'plus' icon.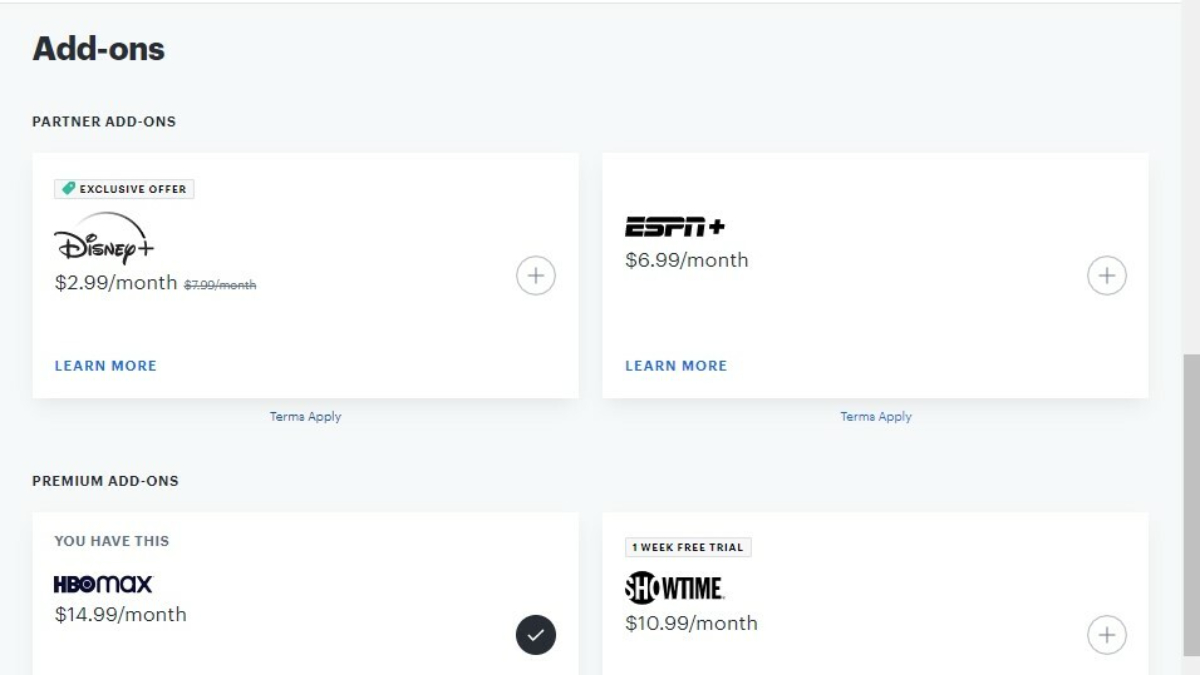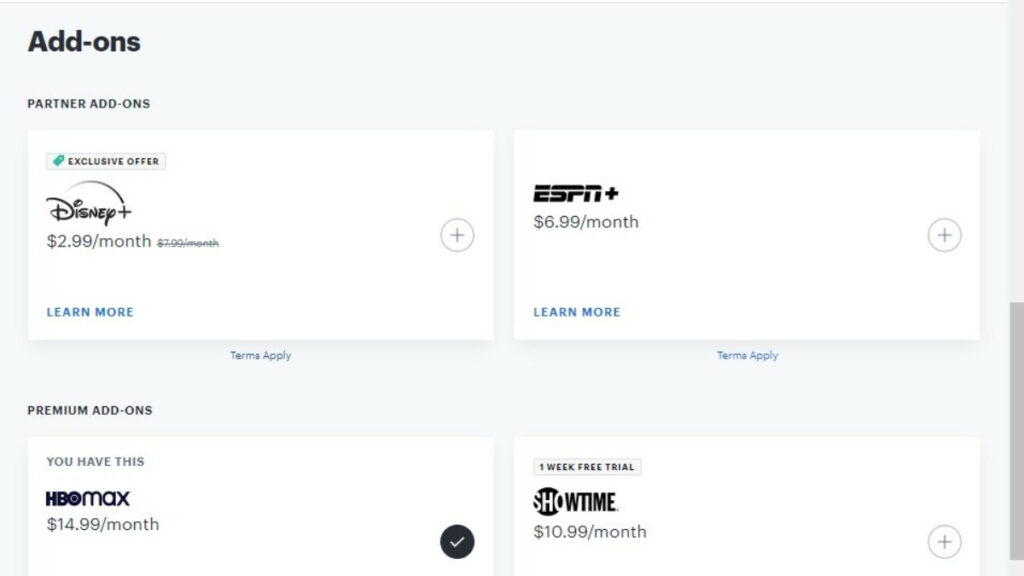 6. Finally, review your purchase by clicking on 'Review Changes.'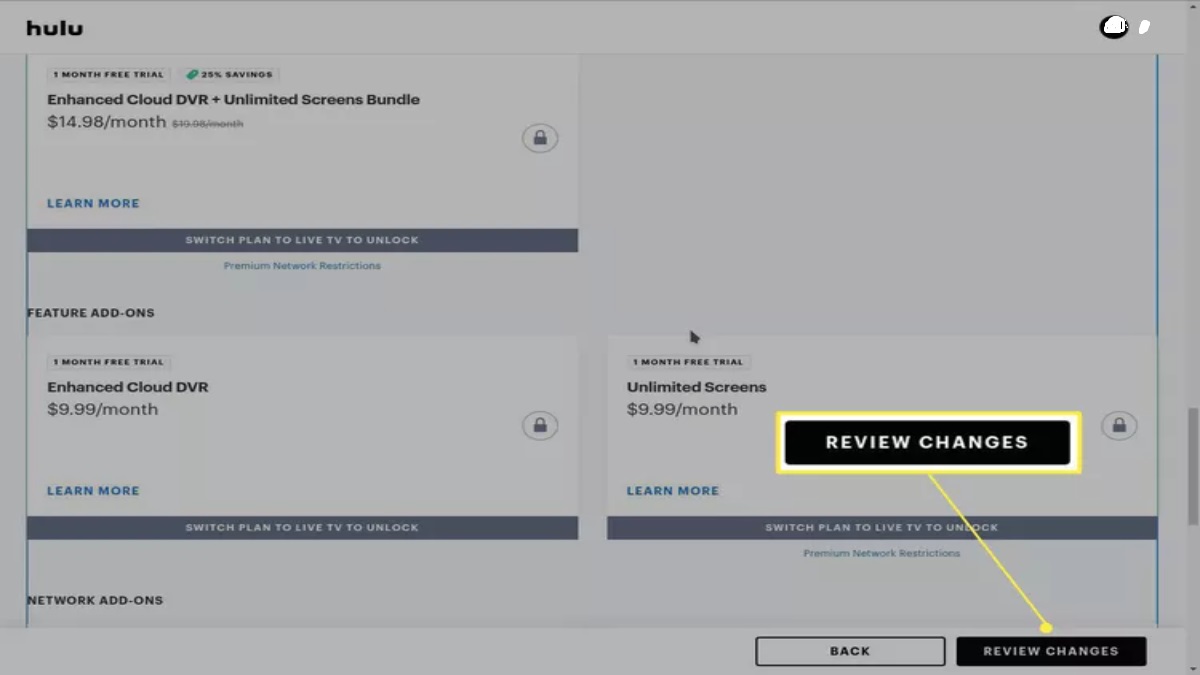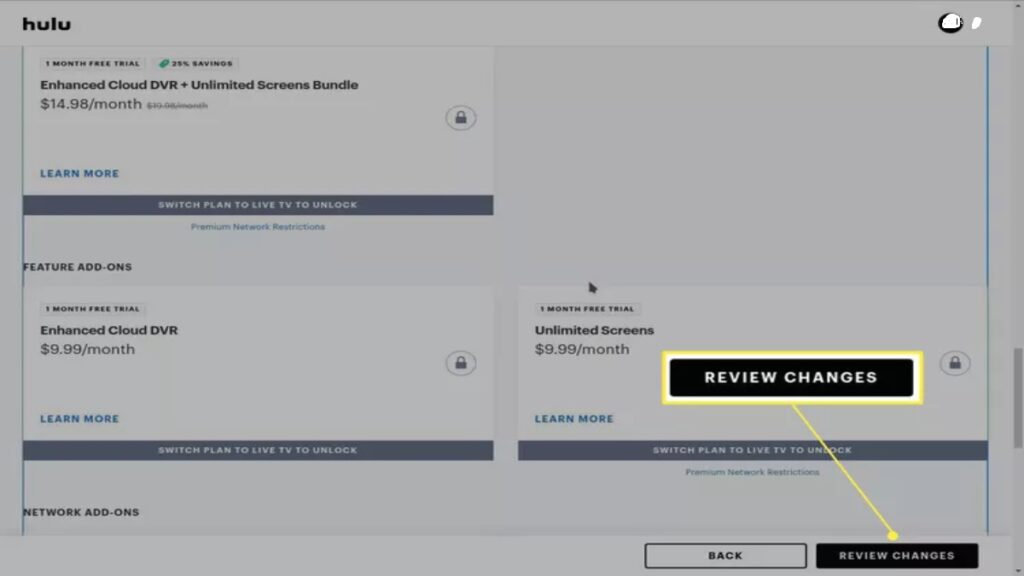 7. Now select 'Submit' and complete the payment to enjoy your new channels.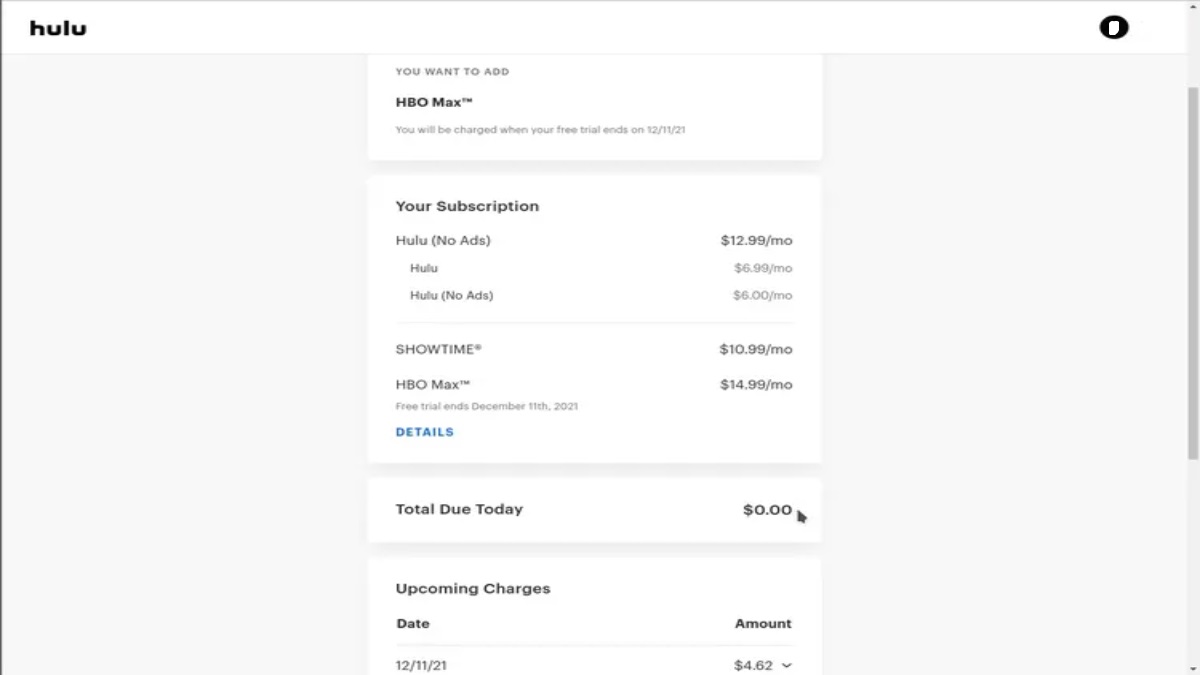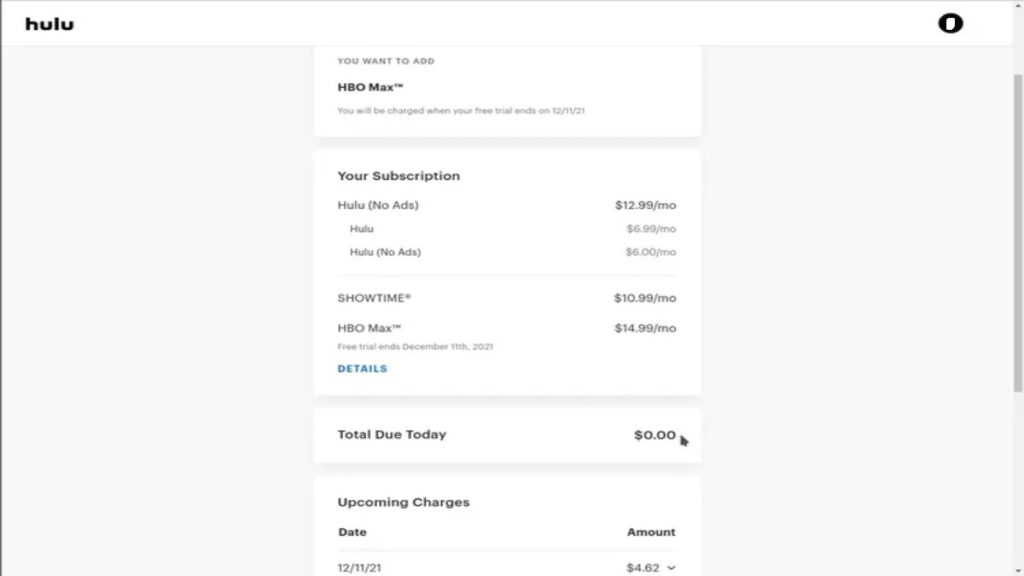 After completing these steps, you should be able to use the desired add-on. However, sometimes users can't get these add-ons due to multiple reasons. So let's check out these issues in the next section of this article.
Why am I unable to access some Add-Ons?
Some Hulu Add-Ons only work with designated subscription plans. For example, if you have a Hulu+Live TV subscription, then you can access all the add-ons, including entertainment, unlimited screening, Spanish, and sports. However, the basic plans will provide add-ons like ESPN+, HBO Max, Showtime, etc.
In some cases, we accidentally choose different add-ons. But no need to worry as you can cancel them easily. While these can be canceled, your money won't be returned to your account after completing the purchase. Let's look at the cancelation procedure down below.
How to cancel the Hulu Add-Ons?
You can complete the procedure by following these simple steps:
Open Hulu's official website or app and log in with your credentials.
Navigate your name, initial at the rightmost corner and select "Account."
Now access your "Subscription" and select "Manage Add-Ons."
Finally, de-select the desired Add-Ons and click "Review Changes."
After confirming, select 'Confirms' to finalise your changes.
That's all we have for this guide. Which add-ons will you be choosing? Let us know your thoughts in the comments section below.