Thanks to faster and much denser internal storage on PCs and Laptops, SD Cards were probably not worth much to you before you got the Steam Deck, but now they probably feel like literal gems from heaven. With the number of games I've been playing on my Steam Deck, they're the most essential pieces of tech that I could never get enough of, not until Epic's done with giving us free games, and I stop impulse buying games.
If you bought the 64GB variant of the Steam Deck, you might've already decided to buy a 1TB SD card. However, if you haven't pulled the trigger because you don't know which SD Card would be the best, read this article to find out the best SD Cards for your Steam Deck.
7 Best SD Cards for Steam Deck
Many people agree adding a microSD card is the easiest and the most cost-effective way of increasing your Steam Deck's storage space. Also, we found in our testing that there's almost a negligible difference in launch times between launching games off an SD Card and compared to the built-in SSD.
1. Samsung EVO Select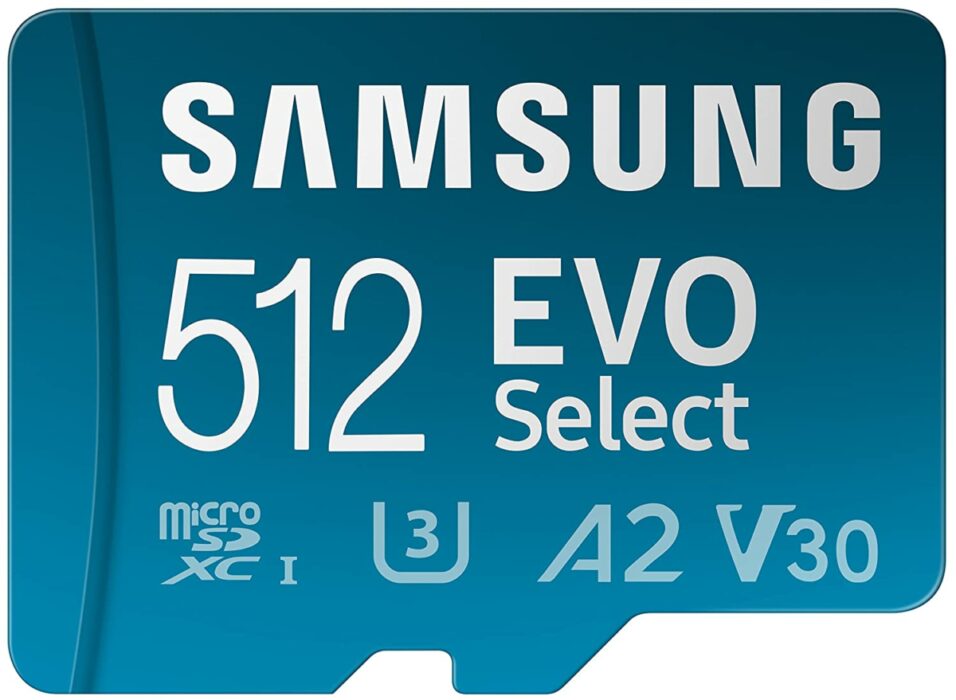 The Samsung EVO Select is the best value you can get for your money. For the 512GB variant, you pay $57 and get an A2, U3 card, which runs on the UHS-I bus interface and belongs to class 10. With Read and Write speeds of 130MB/s and 80MB/s, this is the most well-suited card for the Steam Deck on this list.
Although, we wish there were a 1TB variant of the card. Nevertheless, it is one of our top recommendations for an asking price of $17, $27, and $56 for 128, 256, and 512GB variants.
Pros:
Good speeds for the price.
A2, U3, and UHS-I on a budget
Extremely value for money.
2. Samsung PRO Plus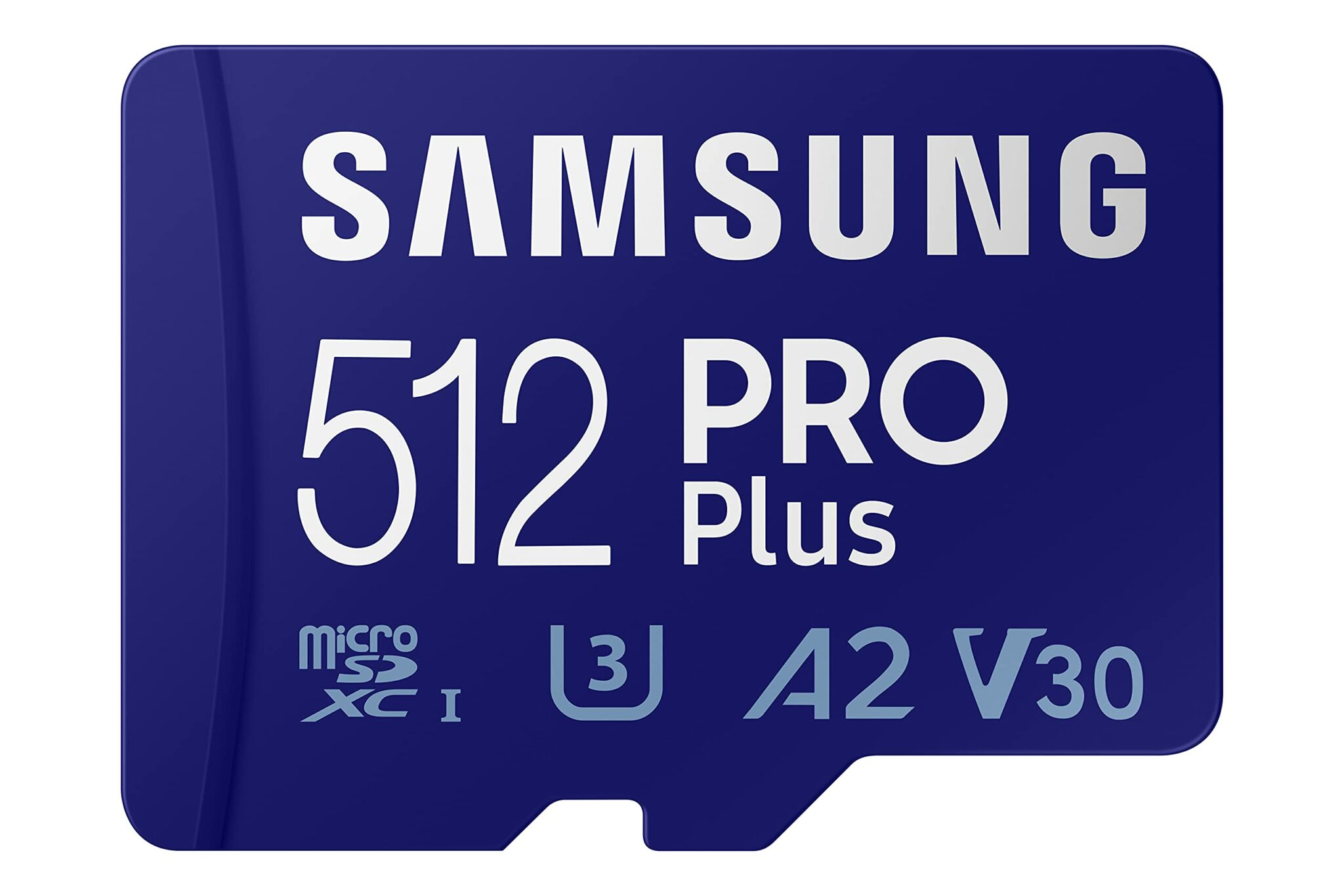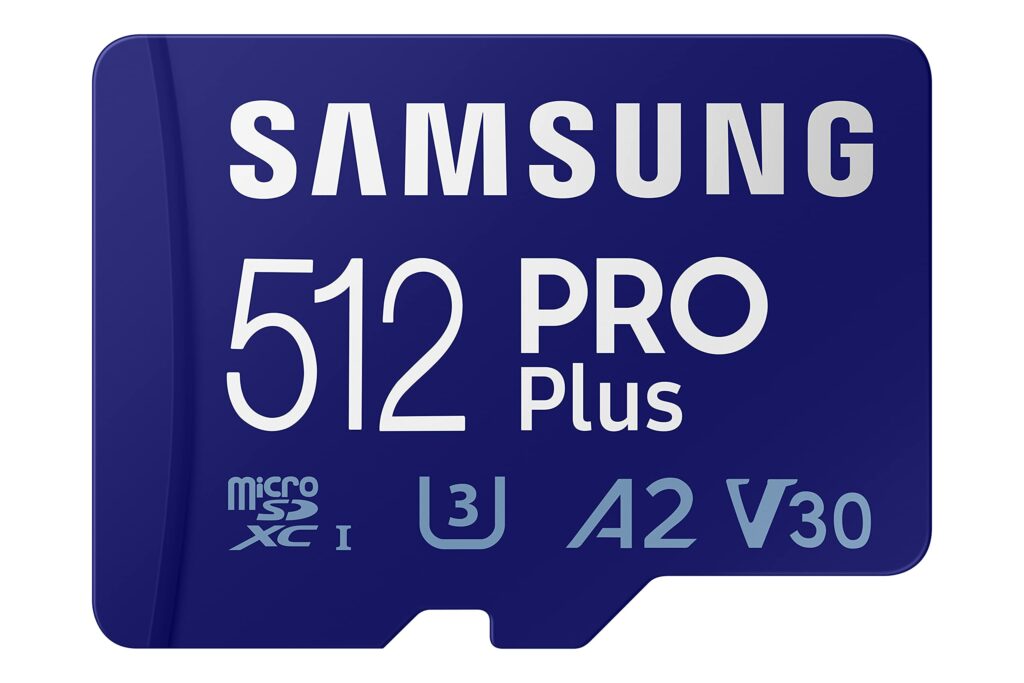 The Samsung PRO Plus is a tier above EVO Select in speed, but that doesn't matter unless you're planning on using it for other purposes in the future. It's an excellent option for Steam Deck thanks to its affordable price. The PRO Plus comes in three storage variants — 128, 256, and 512GB for $19, $32, and $68, respectively. Although we wish it came in a 1TB variant, this is one of those cards that, despite its low price, doesn't cut corners.
For starters, being a U3 card, the advertised read and write speeds max out at 160MB/s and 120MB/s, which are more than enough for the Steam Deck. The card is of A2 standard (Application Performance Class 2), meaning more IOPS (4100 reads, to be exact), which in turn means snappy performance. Overall, for an asking price of $68 for the 512GB variant, it's a good deal.
Pros:
Still inexpensive compared to other options.
Fast Read/Write speeds.
3. SanDisk Extreme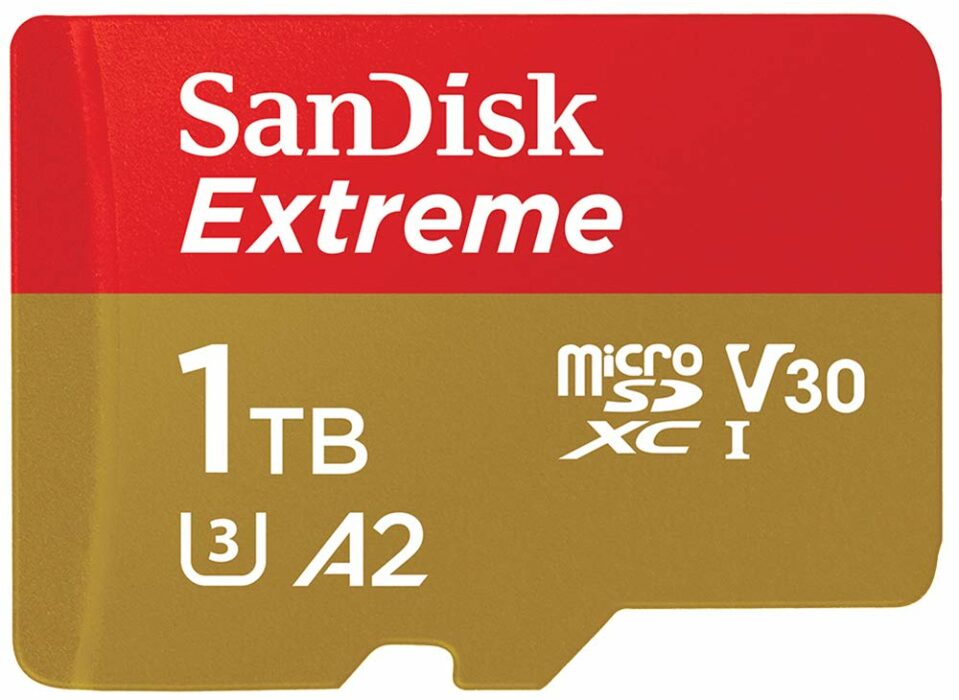 Talk about SD cards without mentioning SanDisk? Not possible. SanDisk has built a great reputation over the years when it comes to SD cards, and it has a few great options for Steam Deck users. The Extreme series focuses on speed with advertised read and write speeds of up to 190MB/s and 110MB/s, respectively. However, one should take these numbers with a grain of salt.
The 128GB, 256GB, 512GB, and 1TB options of this card cost $17, $27, $65, and $149, which is a reasonable price. However, we'd still go with the Samsung Pro Plus if I need a 512GB card because, at this point, it's not about the speeds but the price. Nonetheless, the Extreme is an option if you need a 1TB SD card. It's the one we use in our Steam Deck.
Pros:
Sufficient Read/Write speeds.
Available in a 1TB variant.
4. Amazon Basics SD Card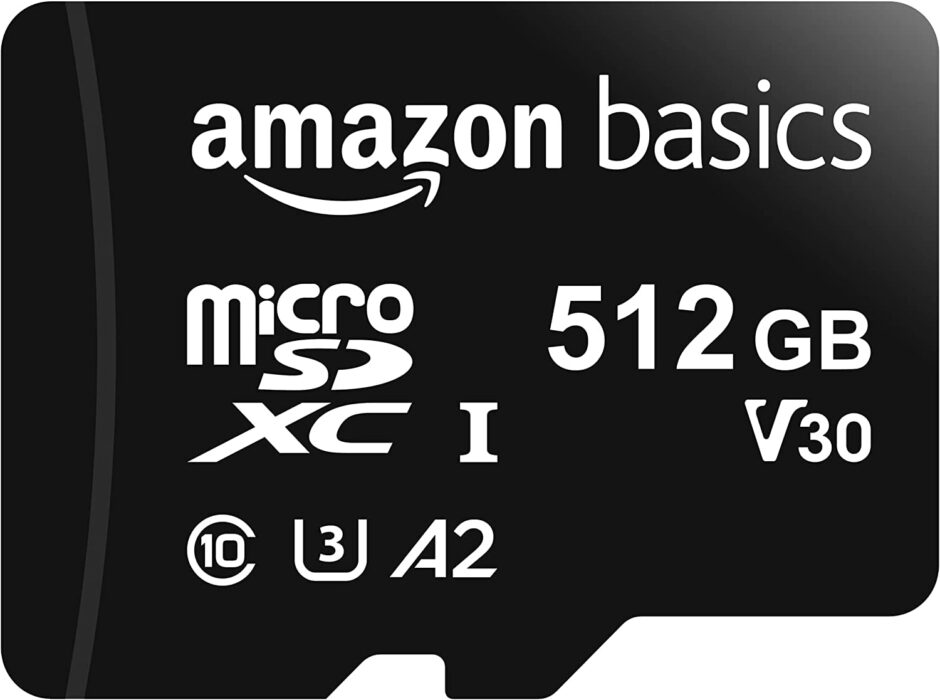 This is probably something you didn't expect to find in this list, but here we are. Yes, Amazon makes SD cards, and this one has pretty good reviews. For starters, it's an A2, U3, and UHS-I card with rated speeds of 100MB/s, which is plenty for Steam Deck.
And as with the philosophy of Amazon Basics, the card slightly undercuts the competition with its affordability. It's available in 128, 256, 512GB, and 1TB variants for $15, $25, $54, and $150, respectively. Although, unless you know you won't go broke after buying the Amazon Basics card, we suggest getting the EVO Select by spending $2 extra for the reliability or getting the SanDisk 1TB SD card instead for the same price if you want 1TB.
Pros:
Inexpensive and value for money.
Up there with the competition in terms of features.
5. PNY 512GB Premier-X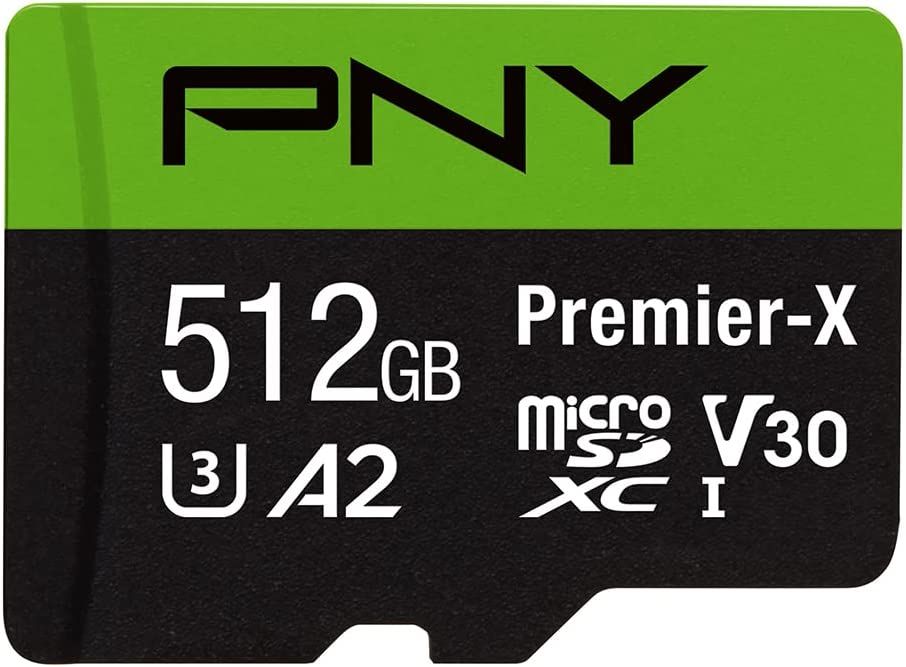 The Premier-X 512GB is this list's second cheapest 512GB card. If you're wondering why we've mentioned 512GB in the headline, it's because only the 512GB variant gives A2 speeds. At $44, it packs all the bells and whistles you can find in an SD card — U3, UHS-I, A2, V30, etc.
The card's speed is marketed at 90MB/s, but the reviews suggest the card caps at 100MB/s, sweet! This makes it one of the best SD cards for the Steam Deck.
Pros:
The cheapest 512GB SD card you can get.
Competes with most cards that cost 15% more than its price.
Under-promises, over-delivers.
Cons:
128 and 256GB variants are A1 cards.
No 1TB option
6. Silicon Power Superior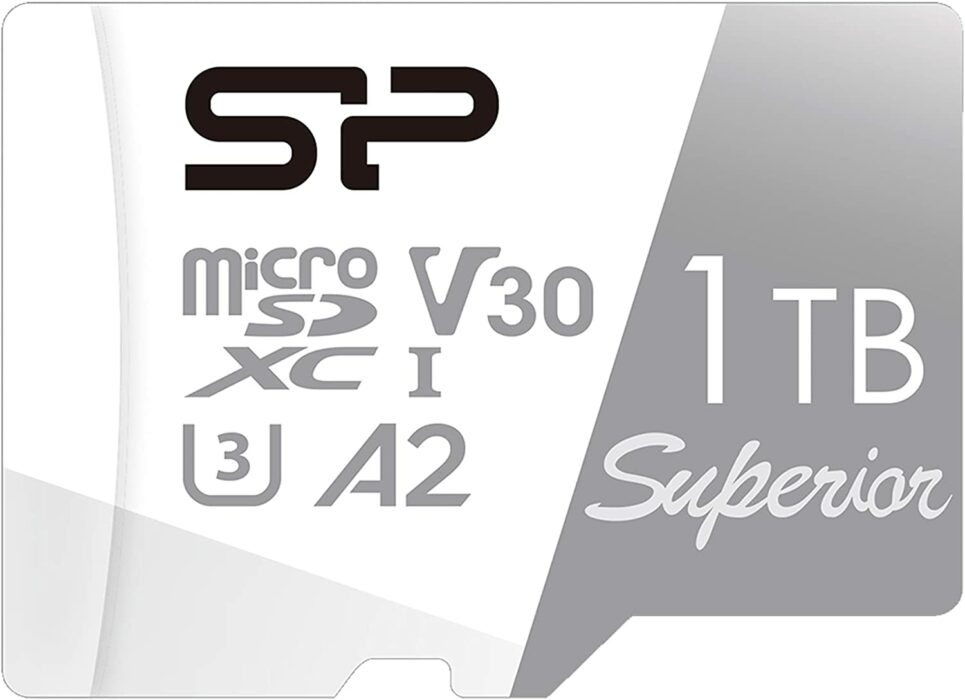 For those unaware, Silicon Power is a Taiwanese semiconductor giant that's pretty popular in the M.2 SSDs department. Silicon Power markets the Superior SD card as it was specifically designed for the same. The card has pretty much everything, but the speed isn't very impressive.
The pricing, however, is very aggressive — $95 for 1TB, $40 for 512GB, and $20 for 128 GB. As mentioned earlier, the card's speed is its downside, which maxes out at 80MB/s. Nonetheless, Games on the Steam Deck should still run fine off this SD card. We recommend getting the 1TB version.
Pros:
The most inexpensive 1TB card.
Comes with all the bells and whistles.
Value for money
7. Lexar High-Performance 633x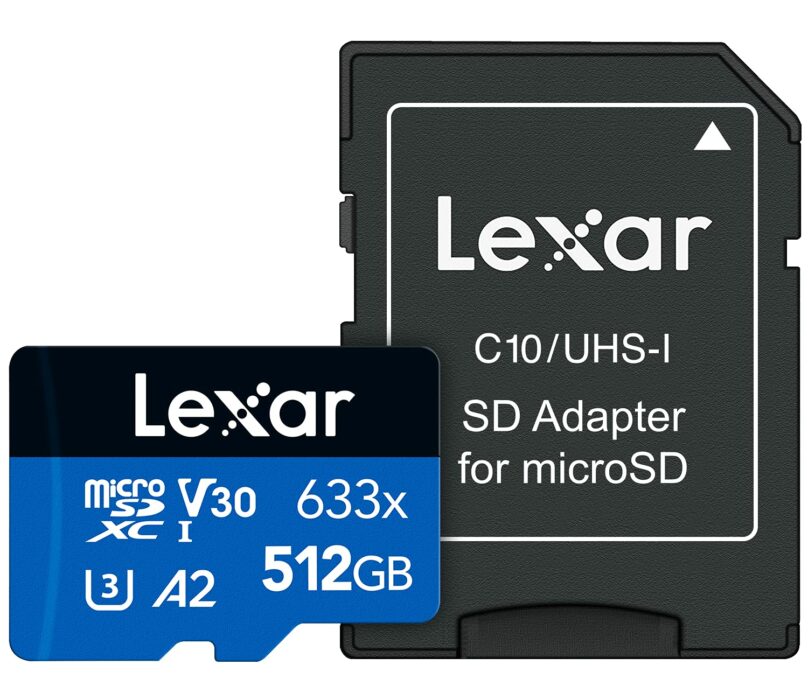 Yet another great offering for Steam Deck. At $50 for the 512GB variant, The Lexar 633x is a pretty solid deal. It's an A2, U3, and UHS-I card rated for a read speed of 100MB/s, which is more than enough for playing games on a Steam Deck.
If you want higher speeds, the Lexar Play is a great alternative. For $15 extra, you get around 30% faster read speeds, and it has a 1TB variant.
Pros:
Feature-packed card on a budget
Cons:
Self-contradicting info about speeds on its Amazon product page (The product header says 100MB/s, but the product info mentions 95MB/s).
No 1TB variant
And, of course, here are some of our honorable mentions.
SanDisk Extreme Pro
Sandisk Ultra
Kingston Canvas Go! Plus
PNY XLR8
Understanding SD Cards
Considering you've still not gotten around the tech jargon of SD cards, here's a rundown of what every term means.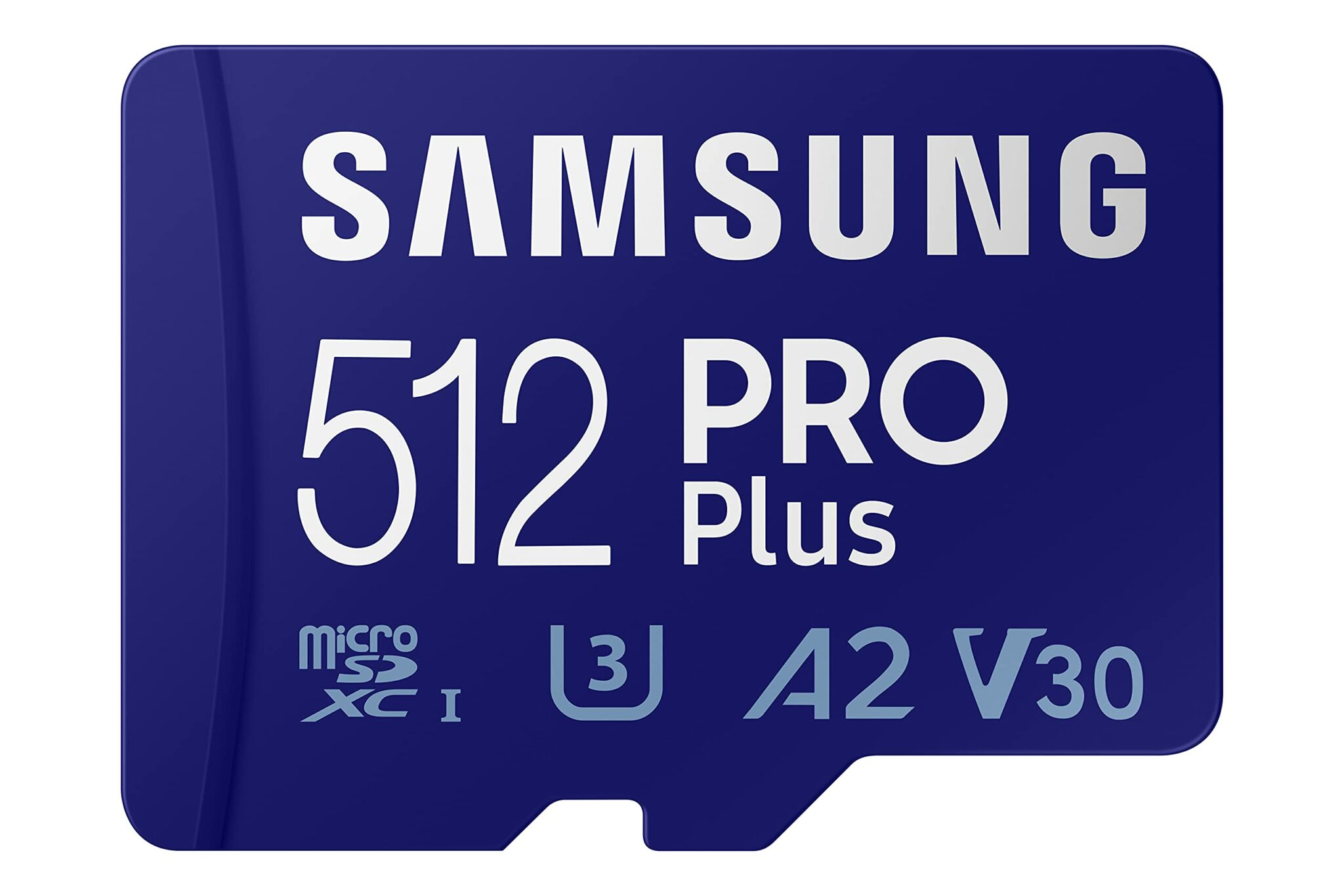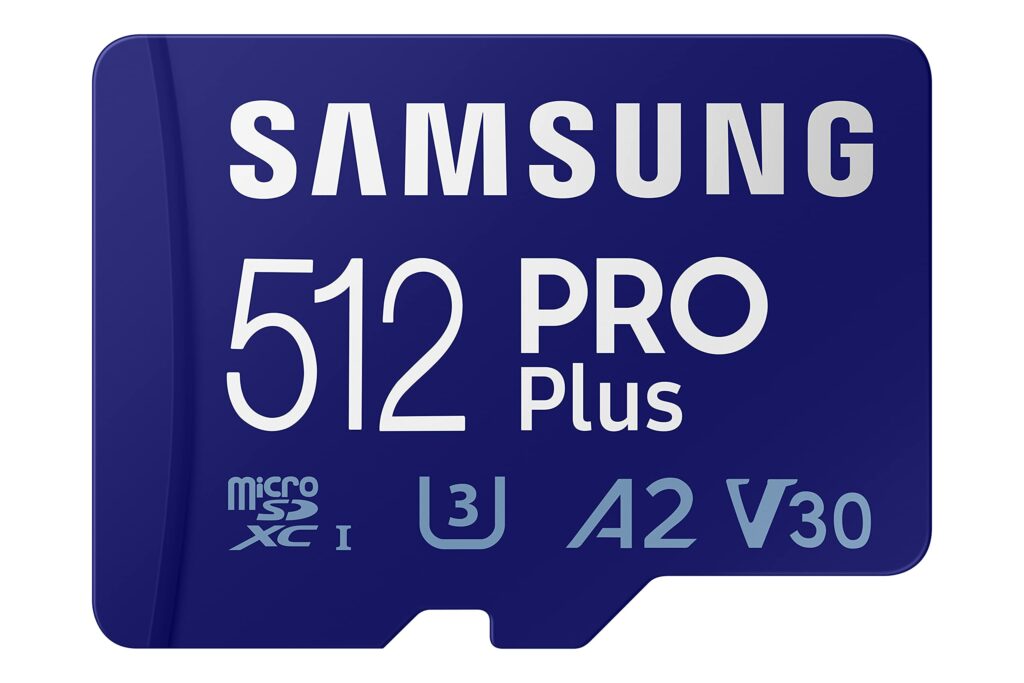 UHS: Ultra High Speed (Bus Interface). The more the number, the faster the SD card. Although UHS-II cards are very expensive. It's indicated by roman numbers on the SD card.
Ax: "x" is a number. "A" denotes Application performance measured in IOPS (Inputs outputs per second). An A1 card can do 1500 read IOPS at max, whereas the A2 config more than doubles it to 4100 IOPS. A2 = Better performance.
Ux: U3, for example, is the measure of an SD card's write capacity. U3 writes at 30MB/s, while U1 does up to 10MB/s. This rating can usually be found printed on the SD card, with the number inside a pretty inevident U shape.
Before we wrap up
An important thing to remember is that Steam Deck's microSD controller supports only UHS-I speeds, and the maximum bandwidth it can use off an SD card is 100MB/s. Hence, we advise you against buying UHS-II SD cards that are rated for 200 or even 300MB/s, although they will work since UHS is backward compatible. If you want to know more about Steam Deck's specifications, visit the official Steam Deck page.
That said, are there any great SD cards for Steam Deck that you think we missed? Let us know in the comments section below.