TikTok has established its name as one of the most popular social media apps used by the millennials. A lot of people use the app to create and watch videos as the app has amassed a large user base of around 800 million active users as of now.
However, in the past few days, TikTok suffered a backlash in India due to the YouTube vs TikTok controversy, and a lot of Indian users rated the app 1 star on Google Play Store. This resulted in the fall down of the app's rating from 4.5 to 1.3 on Google Play Store.
Finally, a ban has been imposed on almost 59 Chinese apps and TikTok was one of them. If you are also looking for a TikTok alternative, you can find a lot of them on Google Play Store. Here we have picked the five best TikTok alternatives for Android and iOS that you can try:
Dubsmash
Chingari
Funimate
Mitron
Roposo
5 Best TikTok Alternatives 2020 For Android And iOS
1. Dubsmash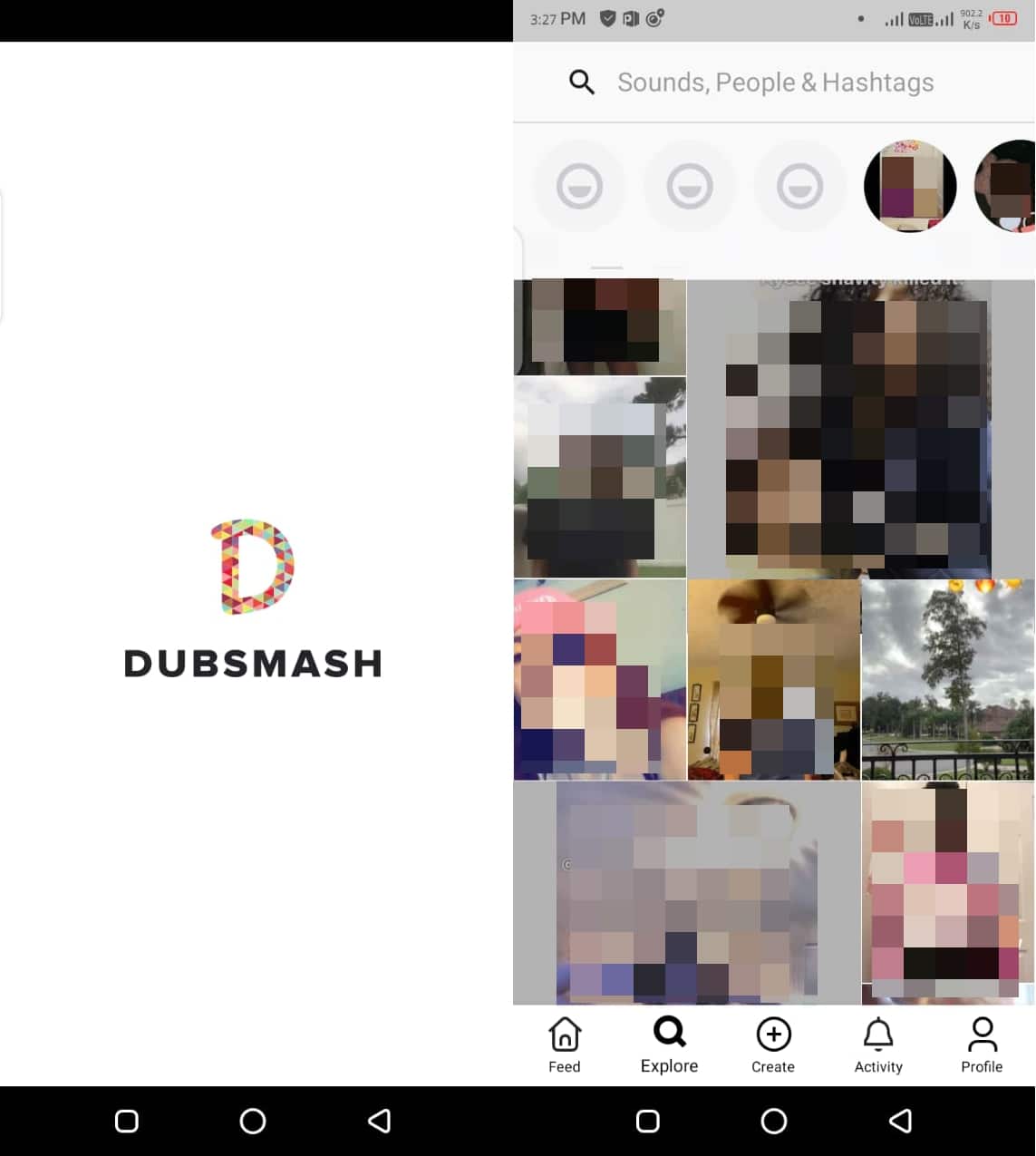 It can be dubbed as one of the oldest musical video-making apps that dominated the category for a long time. Dubsmash has a simple user interface that looks more like Instagram.
Your feed will be empty until you follow people on Dubsmash, and in the explore section, you will see different videos and creators you can follow. It can serve as one of the best TikTok alternatives owing to its large audience and user interface.
While creating music videos on Dubsmash, you see several options to chose from, including trending, popular music, recommended sounds, and more. You just have to tap on that particular option and then click on the create button.
The video recording interface of Dubsmash is very sorted as you just have to hold the recording button to start. You can toggle flash, set a timer, and even use different filters in your videos at the time of recording.
After creating the video, you can add a poll or any text to it if you want to. You can also allow comments and duet with your Dubsmash video.
2. Chingari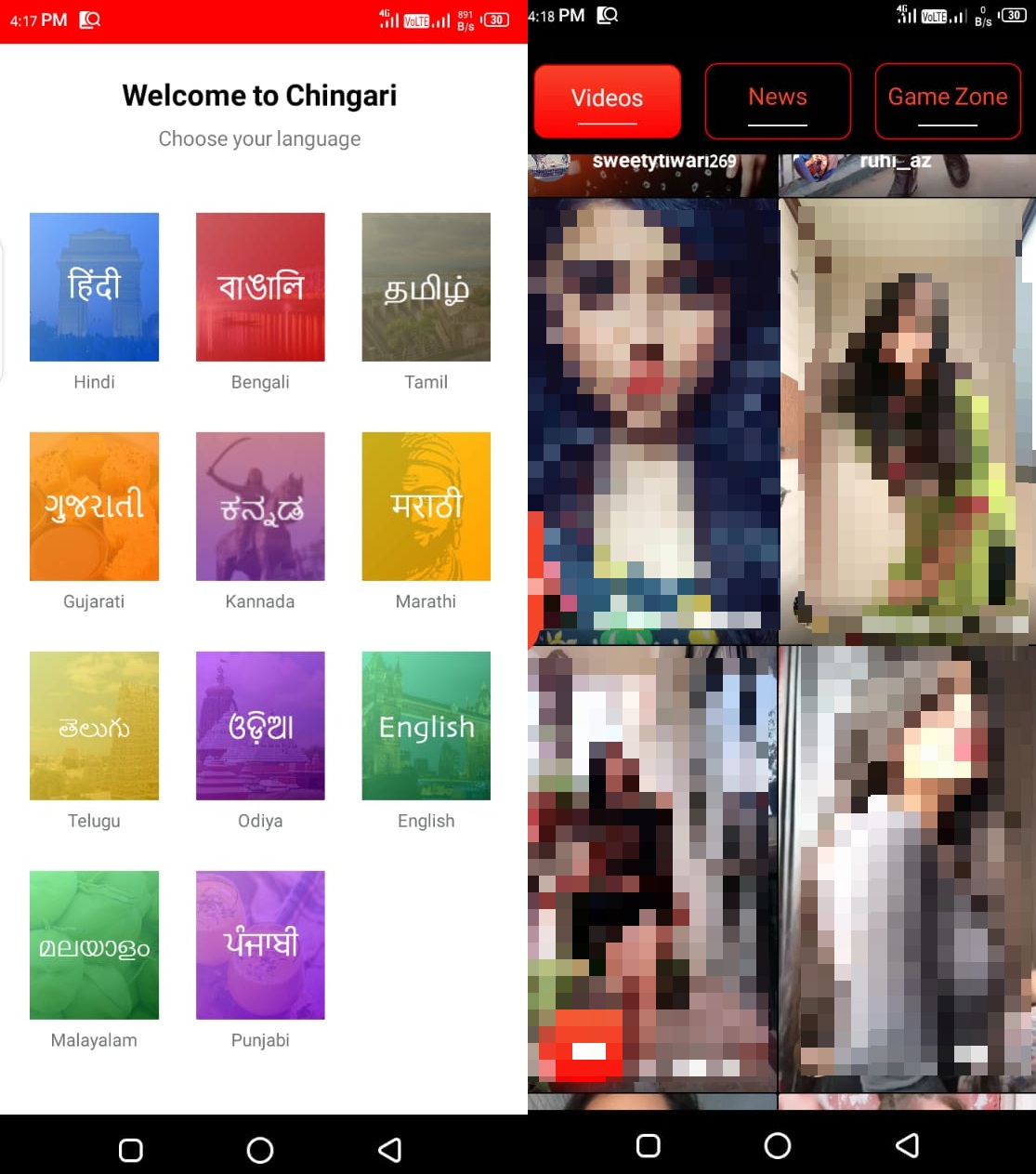 Chingari is a video sharing platform originally developed in India in 2018. The app garnered more than 1 million users since the day it became the center of attraction among Indian users due to the anti-china sentiment.
Chingari can be said to be one of the best Indian TikTok alternatives as of now available in the market. It has a simple yet attractive user interface and supports various regional languages including Punjabi, Marathi, Hindi, Gujarati, Bangla, and More. You can use the app in your native language which is a big advantage over other similar apps.
As per the stats shared by the app on Google Play, More than 10,000 creators create and share their content on the platform regularly. Now, as we all know that TikTok has been banned, speculations are that Chingari will soon witness a considerable hike in the user base.
3. Funimate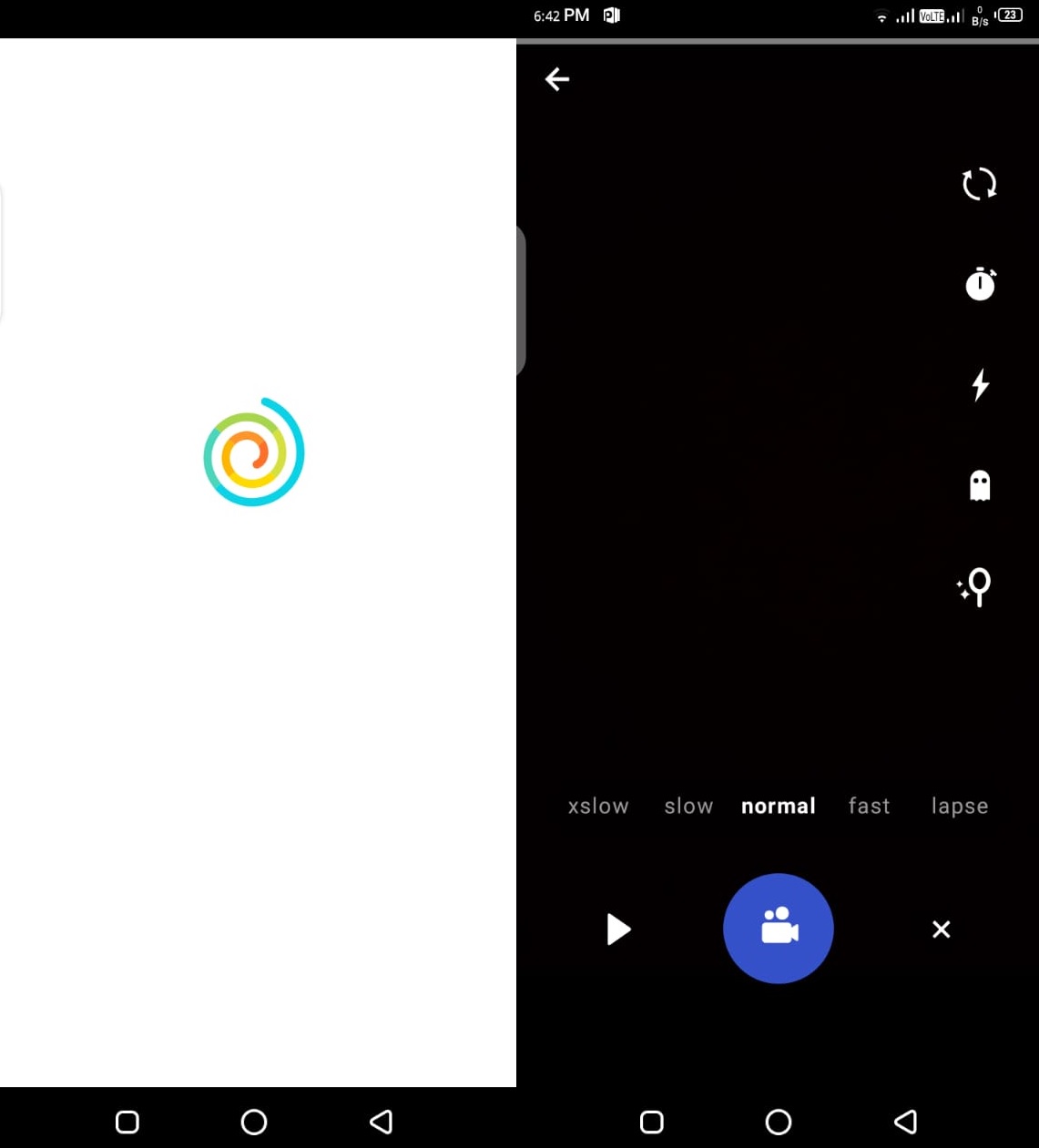 Out of all the TikTok alternatives available in the list, Funimate has the most interactive user interface discovered at the time of testing. Creating an account on the app was quite an easy task.
Once you create your account, you land on the feeds page where you can see content from different creators on the platform. You get a lot of options like featured, tutorial, following, and funstarz.
You can edit the video as you are doing it in a professional video editor. You can trim the video, split it, and add effects like a glitch, digital, dizzy, and a lot more.
However, a major drawback with the app is that a lot of effects and features of the Funimate are locked and can only be unlocked after buying the pro version of the app. The locked features can ruin your mood while creating a video.
4. Mitron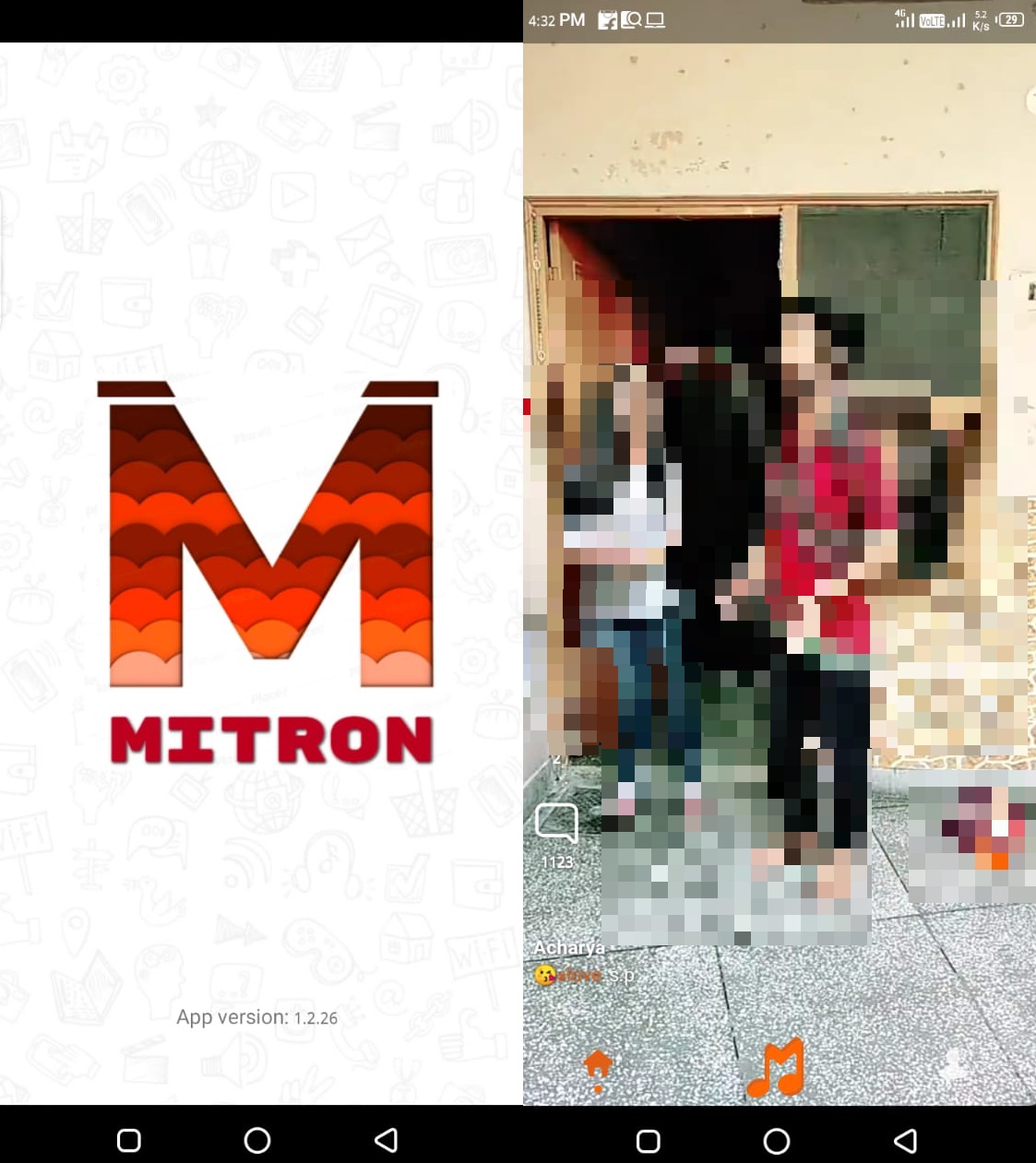 Another Indian TikTok alternative that easily garnered 5 million downloads in a month. However, the journey of Mitron was not as smooth as Chingari. It was found that the app was not developed in India and it is a rebranded version of a Pakistani app TicTic.
The app was also removed from the Google Play Store as it violated Google's spam and minimum functionality policy. However, after a few changes, the app was again back on Google Play Store
As of now, Mitron has already crossed more than 10 million downloads on Google Play Store. The app will soon gain more followers and a large user base. It can be said that Mitron is the top contender in the list of Best TikTok alternatives.
Availability: Android
5. Roposo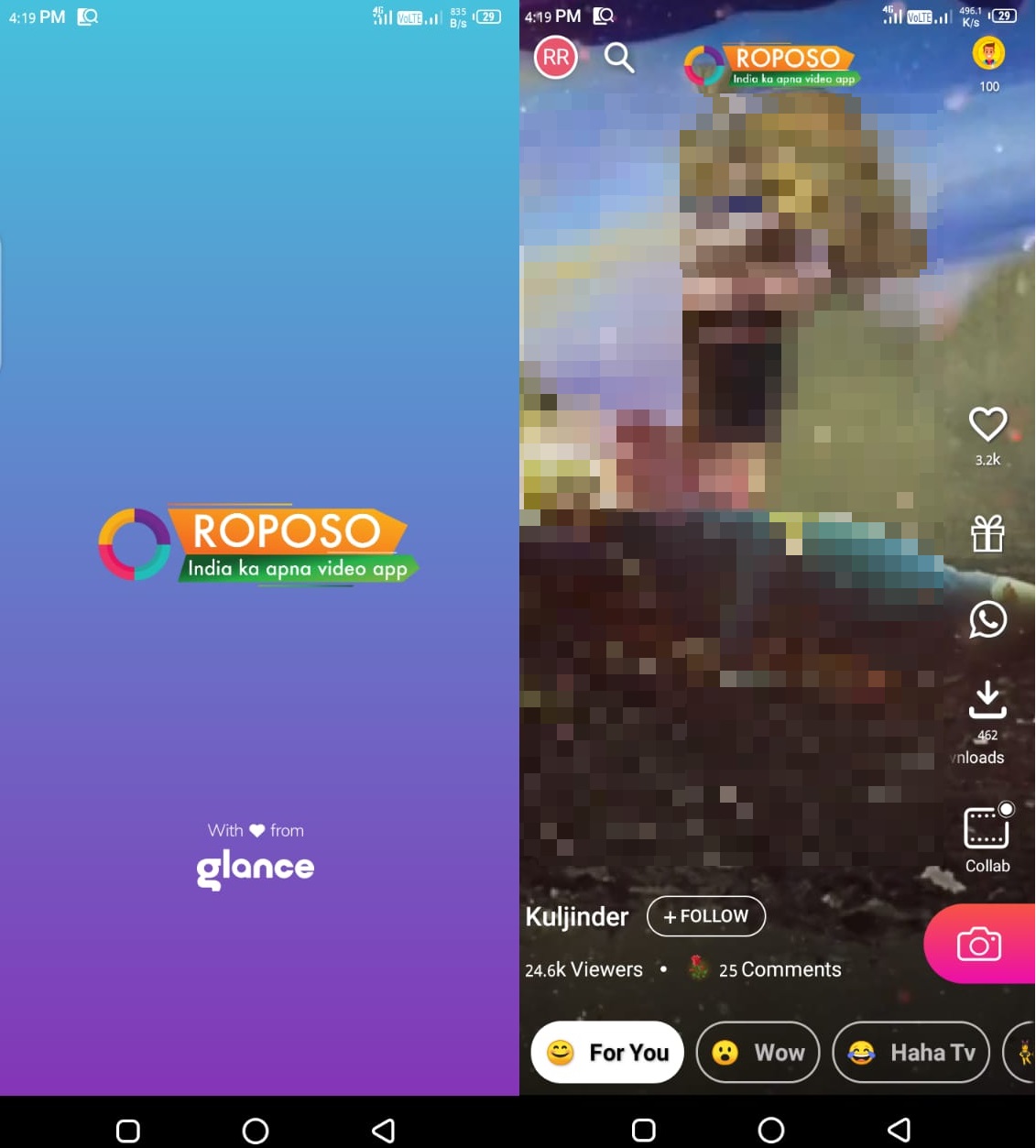 With more than 50 million downloads a 4.7-star rating on the Google Play Store, Roposo will make you fall in love with it. The app has a lot of effects and filters similar to TikTok and you can create more professional videos using Roposo.
The app is also available in different languages and more than 3 lac videos are posted on the app every day. You can directly share videos on your WhatsApp with Roposo as you did in the Helo app.
Apart from that, Roposo has few channels including Beats, Haha TV, Fimistaan, and a lot more. Users can visit any of the channels to get the sort of content they want.
Also when you join the app, you'll see a poster boasting the fact that you are using an Indian app. The app also has a chat feature that allows you to interact with followers and people who you follow.
Availability: Android, iOS
FAQs
Which is better Likee or TikTok?
Both the video creating and uploading apps have a similar interface. TikTok was launched much before Likee that is why it has a larger userbase and is more established.
On the other hand, Likee is giving a tough competition to TikTok due to its unique way of letting people make money by watching videos, creating videos, earning for likes.
Is Helo a Chinese app?
Helo app is the product of the ByteDance that is the same company that's behind TikTok. This clearly means that Helo is a Chinese app. As of now, Helo is one of the largest social media platforms in India with as many as 40,000,000 user bases.
Is TikTok a spy app?
TikTok, one of the most popular social media platforms nowadays, has encountered a lot of privacy issues.
The privacy concerns related to the app make it a controversial and risky app but it cannot be said that it is a spy app.
Is there any Indian app like TikTok?
As of now, the Mitron app has emerged as the Indian TikTok alternative. However, the app has a lot of bugs due to which it cannot be said that this app will be a proper Indian TikTok alternative and moreover it lacks a privacy policy.