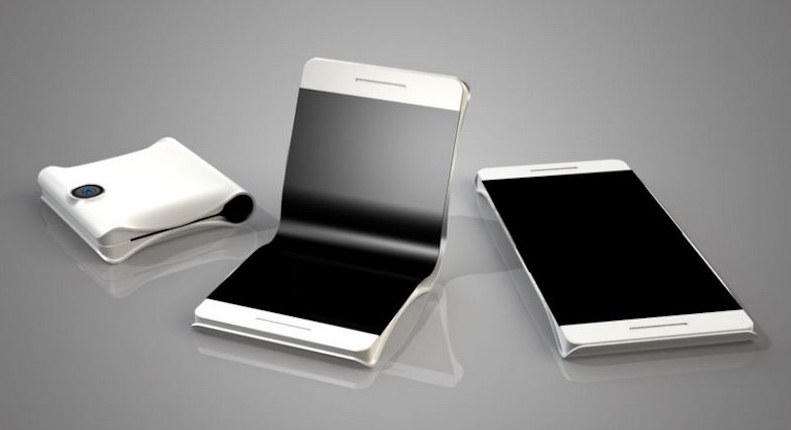 Short Bytes: Samsung fans will be surprised to know that the smartphone maker will release 5 flagship phones. One of these five devices will be Samsung Galaxy X — the company's much talked about foldable screen smartphone. It's expected that Galaxy X, based on the Project Valley, will fold just like a wallet.
With the continuously expanding smartphone market, technology companies are now releasing more than one flagship handsets each year. The same is true is for the Korean technology giant Samsung.
According to a new report of Sammobile, Samsung is planning to release five flagship devices in the upcoming year i.e. 2017.
Out of these highly anticipated devices is Samsung Galaxy X — the device which we called Samsung Galaxy Flex. The reports tell us that Galaxy X will come with a foldable display with a 4K display.
Earlier in the September 2015, we got to know about Samsung's foldable display project that was being dubbed Project Valley.
It's being hoped that this much-anticipated smartphone will be foldable like a wallet, making it easier to carry in the pocket.
Including Samsung Galaxy X, here's the list of all 5 flagship devices:
Samsung Galaxy X
Samsung Galaxy S8
Samsung Galaxy S8 Edge
Samsung Galaxy Note 7
Samsung Galaxy Note 7 Edge
All the smartphones, apart from Galaxy X, will feature QHD Super AMOLED displays. While Galaxy X will feature PenTile subpixel arrangement, other phones will come with RGB subpixel arrangement.
The report mentions that Galaxy S8 and Galaxy S8 Edge will hit the market in the first half of 2017 and the Note devices will come in the second half.
Have something to add? Share your views in the comments below.