Besides Coronavirus, one of the hottest topics in India these days is the YouTube vs TikTok fight. With #banTikTok trending on social media platforms and mass reporting of the popular social media app TikTok, the battle between both platforms is roaring.
TikTok is bearing the brunt of it as the rating of the app has dropped to an all-time low of 1.3 stars on Google Play (at the time of writing).
So, how did this controversy begin? Why is TikTok losing the battle despite being a popular platform in the country?
How did YouTube Vs TikTok start?
As the number of TikTok users in India started growing, people began comparing it with YouTube. The debate slowly turned into 'YouTube creators vs. TikTok creators' digital fight when some popular creators of both platforms started roasting each other's platforms.
The controversy took a big turn when the famous YouTuber Ajey Nager aka CarryMinati, released a video titled "TikTok vs YouTube | The End," where he roasted (metaphorically) a popular TikTok 'star' named Amir Siddiqui.
In the video, CarryMinati used homophobic slangs and derogatory speech against Amir Siddiqui and TikTok creators in general. In his roast video, he also stated that creating content on YouTube requires talent, while TikTok videos are mere enactment.
The video garnered record-breaking likes and views and also became the fastest video to get one million likes. While it was on its way to winning the title of the most liked non-music video on the platform, YouTube silently took it down.
Many believe cyberbullying and harassment are the reasons why YouTube deleted the video. Soon after the video was taken down, several Carryminati fans took to social media websites with #Justiceforcarryminati.
TikTok's rating plummet drastically
Angry fans also started trending #BanTikTok on Twitter and Instagram, which led to mass reporting of the TikTok app on Google Play Store.
#justiceforcarryminati
I support carryminati pic.twitter.com/SGw5ComqdK

— Ravi Kumar (@Ravikmr227842) May 16, 2020
#justiceforcarryminati @YouTubeIndia bring back @CarryMinati video.
There are lots of contents on YouTube need to be removed by YouTube but inside that you remove that videoin which there is no thing which is violating or support the territory
We are with @CarryMinati pic.twitter.com/zuSJOBCUyQ

— Anurag Shukla (@Anurag_Shukla2) May 15, 2020
Two weeks ago, TikTok had a rating of 4.6 stars on Google Play Store, which has now dropped drastically to just 1.3 stars, thanks to mass reporting and negative reviews of the app.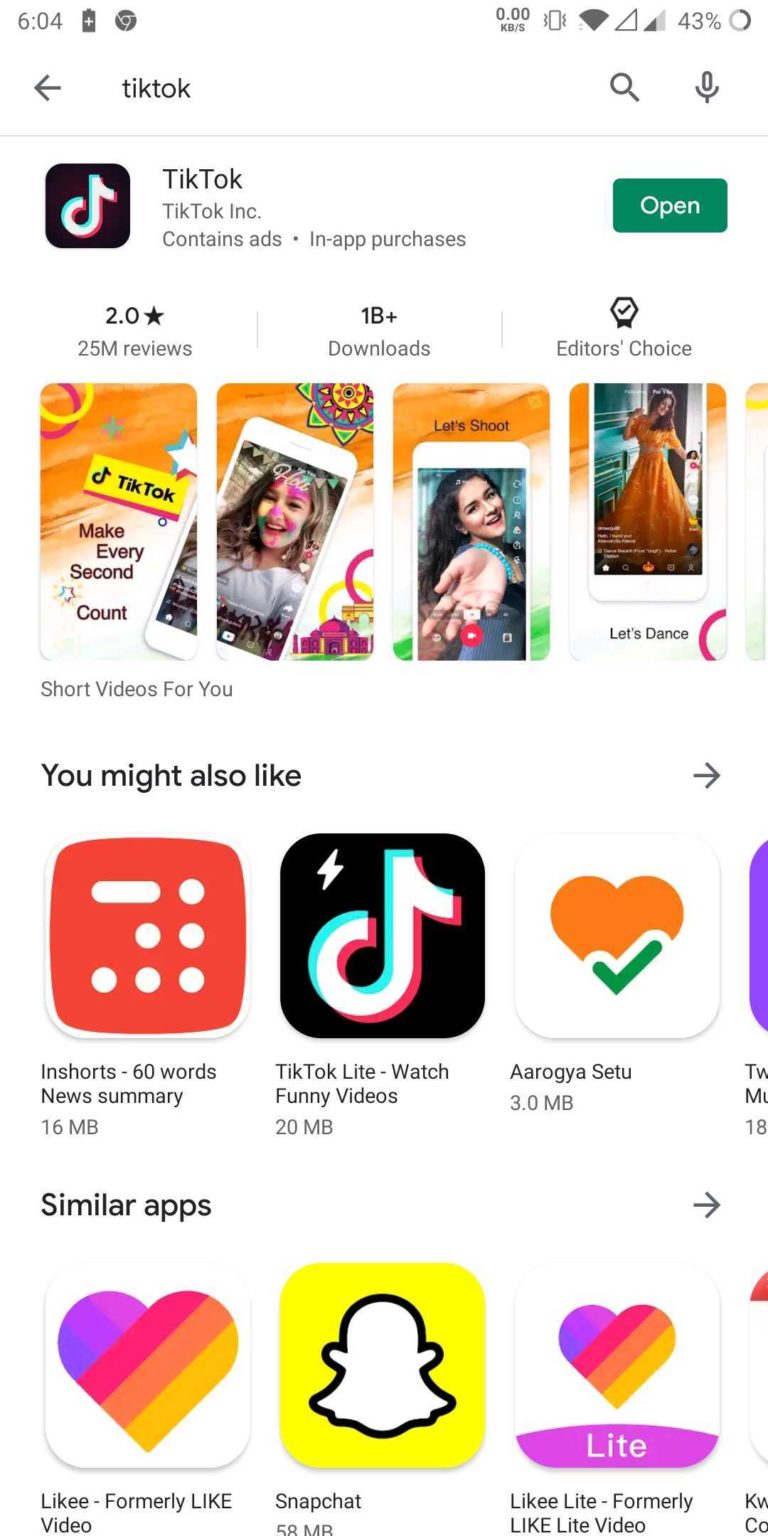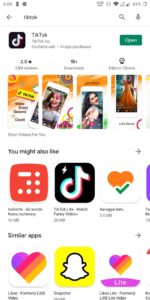 In another unrelated incident exacerbating the already waning popularity of TikTok in India, a video created by another famous TikTok creator Faizal Siddiqui has stirred the controversy. The video has been accused of promoting acid attacks on women. Amid the rising dissent, the video was removed yesterday.
However, later Faizal Siddiqui wrote a post on Instagram claiming that he wasn't glorifying acid attacks in his video, which was uploaded a month ago. He said people are misinterpreting his video by taking a clip out of it and using it in the TikTok vs YouTube war to malign him.
Several YouTubers and celebrities have voiced their opinion against TikTok, demanding its ban in the country.
Rekha Sharma, the chairperson of the National Commission for Women, has also demanded the ban of the app in India.
I am of the strong openion that this @TikTok_IN should be banned totally and will be writting to GOI. It not only has these objectionable videos but also pushing youngsters towards unproductive life where they are living only for few followers and even dying when no. Decline. https://t.co/MyeuRbjZAy

— Rekha Sharma (@sharmarekha) May 19, 2020
The #TikTok videos on internet now clearly shows the weakness of Indian Laws towards safeguarding children and women online. There's animal cruelty, pornography, hate speeches, violation of right to privacy and what not!
When are we gonna change?#BanTikTokInIndia#tiktokexposed pic.twitter.com/3KxRxbS8oX

— Anirudh Srivastava (@Aniastic) May 19, 2020
People argue that the clip-styled videos posted on TikTok promote rape culture, profanity, animal abuse, and are corrupting the mind of youngsters.
Several in favor of banning the app in the country have blamed the app creators for failing to moderate the content available on the platform.
However, this is not the first time when TikTok is under scrutiny. Also, the app is known to use substandard security features that jeopardize the user privacy.
In January, the US army issued a statement saying that TikTok is a cyberthreat, and they have banned it on government devices.
In April 2019, the Madras High Court passed an order to ban TikTok as the app was accused of promoting pornography. However, the ban was soon lifted in the country.
Now, embroiled in the YouTube vs TikTok controversy and mass reporting by users, the app is, again, on the verge of a ban in India.
This time, the downfall of TikTok can be largely attributed to CarryMinati fans who started reporting the app in large numbers. However, all those who have reported the app aren't CarryMinati fans.
The entire fiasco has also been joined by closeted TikTok haters who find the content on the platform cringey and of the subpar level. The YouTube vs TikTok war gave them an opportunity to lash out at the app.
I don't think banning the app is a solution. Instead, TikTok can be ordered to implement strict content guidelines and deploy moderators to ensure that objectionable content isn't served through the app.
As there are always two sides of a coin, there are several TikTok-ers who publish creative content such as DIY hacks, tutorials, choreography, cooking, and other videos that are helpful for many.
Banning the app will discourage those who have found a platform that doesn't require professional equipment to shoot videos or use advanced video editing software to serve their content to masses. On the other hand, although, YouTube doesn't mandate, but, the production quality usually maintained by creators is leveling up as we speak.
Do you support the TikTok ban in India? You can e-mail me your views at [email protected]