Today, Apple officially announced its Watch Series 4 in the "gather around" event. The new smartwatch series from Apple has some massive improvements from the last Apple Watch Series 3.
This time, Apple has made drastic design changes. Similar to the new iPhones, Watch Series 4 has cut down the bezels, holds off a larger display which is over 30% larger than the previous models.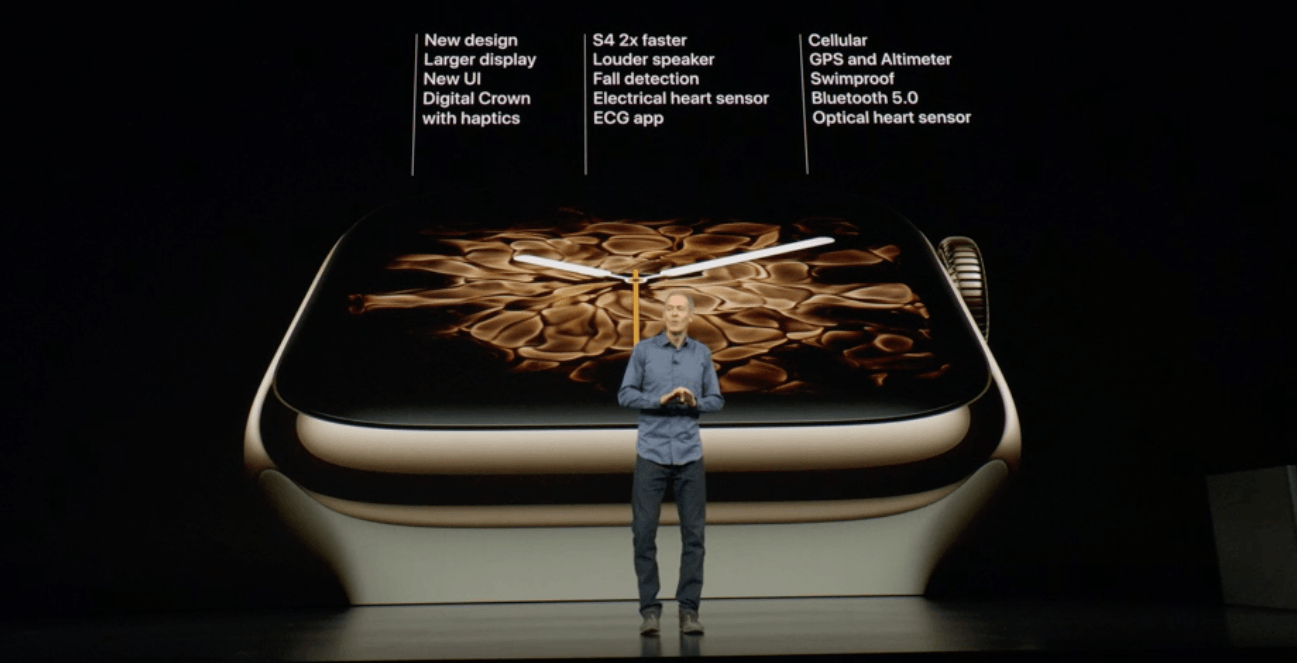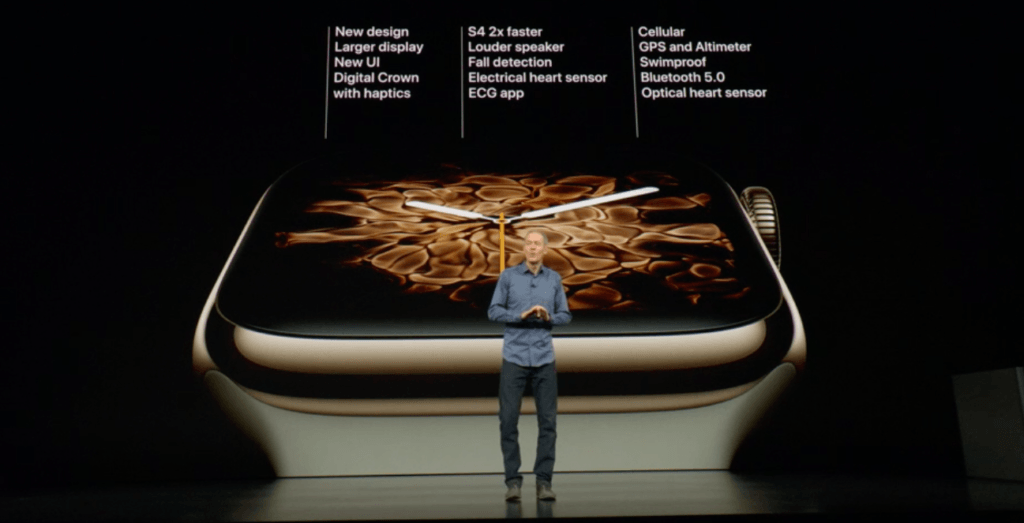 While the previous watch series maintained sizes of 38mm and 42mm, Apple Watch 4 models will come off in 40 mm and 44 mm sizes. Say goodbye to the all-red crown for the LTE model; the new Apple Watch 4 Cellular houses a more subtle, red ring around the crown.
The revamped digital crown now also includes haptic feedback. Confirming the previous rumors, Apple Watch Series 4 introduced ECG heart rate monitoring. The feature is activated upon holding your finger on the crown and will display your ECG report which you can see on the iPhone health app as well.
The new Apple Watch Series works on a new S4 64-bit dual-core processor for 2x performance. It has also introduced loads of new watch faces with over customizable eight complications. You can set different face for each situation like fitness, driving, etc.
The speakers on the new watch are now 50% louder, and the device will carry the Walkie-Talkie feature and other watchOS 5 features as well. The watchOS 5 stable version will roll out on the all the Apple Watch Series from September 17th.
With the next generation smartwatch, Apple has radically improved the accelerometer and the gyroscope. The watch now detects your motion during a fall or slip and sends an alert to emergency contacts within one minute.
Apple Watch Series 4 Price and Release Date
The Apple Watch 4 will again come in two versions – Cellular+GPS and the GPS only. While the GPS version will cost for $399, the LTE+GPS version will cost about $499.
You can pre-order the Apple Watch Series 4 from the official Apple Website starting September 14th. The Apple Watch will be worldwide available on September 21st.