Apple just announced the new Apple Watch Series 4 at its iPhone XS event. While the new Apple Watch has some significant improvements in the display and the hardware, the most notable is the ECG heart monitoring which the first in the history of smartwatches.
ECG, also know as electrocardiography, is a method to record the electrical activity of the heart by using the electrodes placed on the skin. The heart rate monitor can be used to track cardiac problems.
All the current wearables in the market and the Apple Watch Series 3 uses LED lights embedded on the back of the smartwatch to detect the heart rate.
On the Apple Watch Series 4, the new ECG sensor is embedded on the sapphire Crystal back. Upon analyzing your heart rhythm, the Watch comes with an ECG report within 30 seconds. The same report can be seen on the iPhone Health app and, subsequently, can be shared with your doctor as well.
How ECG feature on Apple Watch works?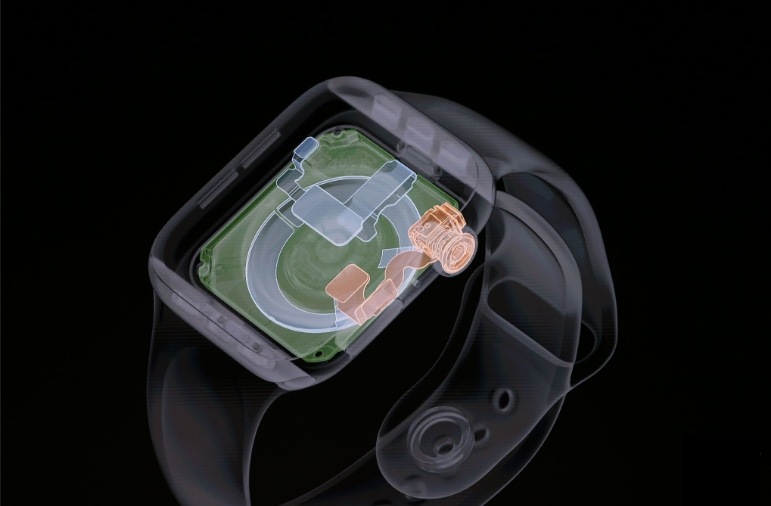 For the ECG sensor to work, the person holds their finger on the digital crown. This creates a closed circuit with electrodes on the back. Then the device detects the electric impulses from the heartbeat and routes it back to the new S4 chip which then converts it into data with the help of behind the hood algorithms.
After the inspection, the Watch comes with different heart classifications. Normal rhythms will come as report named "Sinus" while any irregular rhythms will arrive as "atrial fibrillation."
As for certifications, Apple has already taken clearance from the US Food and Drug Administration as well as the FDA. This means the ECG report will be taken in all seriousness by the doctors.
Just so you know, this is not the only big feature of the Apple Watch. Because of the new accelerometer and gyroscope, Apple Watch Series 4 has a fall detection feature. The Watch tracks the wrist trajectory and impact acceleration just before you slip or fall on the ground.
Based on that, the smartwatch instantly asks you to send alerts to the emergency contacts. Of course, if you are unable to send it manually, the Apple Smartwatch will automatically start a call to your close contacts.
Apple Watch 4 series can be pre-ordered from September 14th, and the Watch will be available from September 21. The LTE+GPS Apple Watch 4 is priced at $499 and the GPS model at $399.