Short Bytes: Microsoft's latest operating system for schools and students might be a Windows, but it is different than other versions. Windows 10 S is faster and requires low hardware configuration. It can only run the apps present on the Windows Store. Users can upgrade to Windows 10 Pro for $50 if they want to install desktop apps.
W
indows 10 S, the S may stand for Speed or Striped, is Microsoft's new operating system
announced on May 2
. Many of us are viewing it as a competitor to Google Chrome OS. Well, it could be, but with Microsoft stripping down features and improving speed.
Microsoft has placed it's latest operating system closer to Windows 10 Pro as both of them are based on the same core. This also means Windows 10 S is a lot less different than Windows 10 Pro in comparison to the Home version.
Redmond says that Windows 10 S is a specific configuration of Windows 10 Pro. But still, Windows 10 S is dissimilar in many ways.
How Is Windows 10 S different from Windows 10?
Battery Life
Windows 10 S uses less power which is one of its USPs. And it has to be so in order to be student's companion who would require a computer at any time of the day. Microsoft proudly taps its back on the fact that machines running Windows 10 S can last for more than 10 hours.
It's speedier and lighter
Windows 10 S can boot in just 15 seconds. It's lighter than other Windows 10 versions and can also be used on less efficient hardware. The OS is primarily intended for students and academic bodies.
Windows 10 S also simplifies the setup process, multiple PCs can be set up with a single USB stick created using a built-in tool.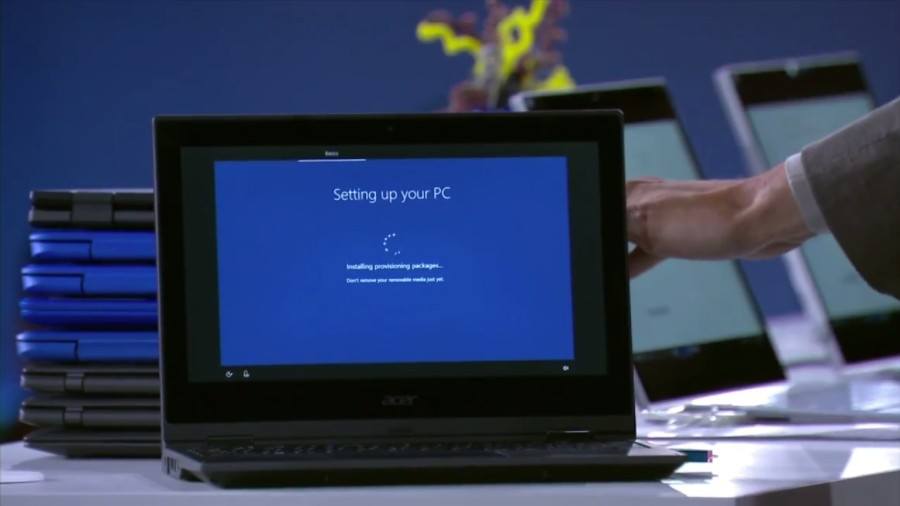 It takes around 30 seconds for the process to complete. A school can control all the devices connected to their network, and turn the features on and off.
No apps outside the Windows Store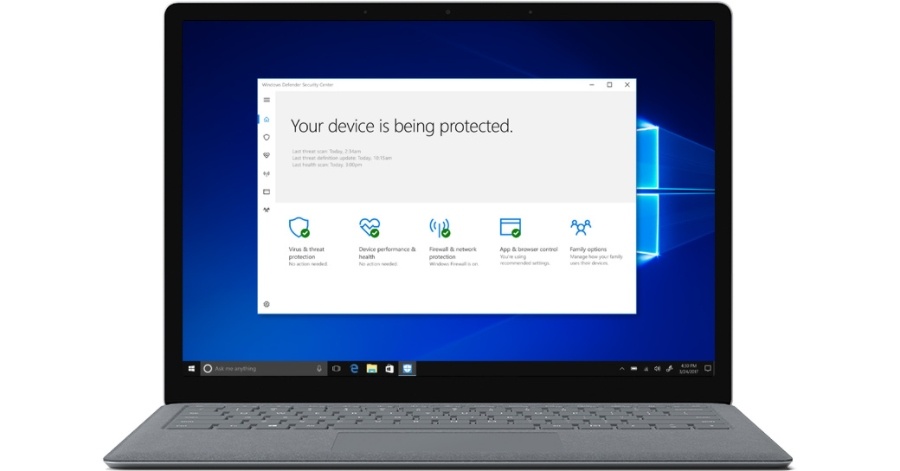 Microsoft faced criticism when they tried to restrict users to the Windows Store, but it was 5 years ago when Windows RT. Maybe this time such an attempt would grant success.
You can only install the apps present on the Windows Store. Windows 10 S runs these apps, based on the Universal Windows Platform, in a separate container preventing the apps from messing with important system settings and files.
If you try to install non-store apps, Windows 10 S would suggest you alternatives from the store. Microsoft is offering an upgrade to Windows 10 Pro for the users wanting to install apps outside of the store. The $50 upgrade is currently free until the end of 2017.
However, Windows 10 S doesn't close the gates for the desktop apps altogether. Microsoft's Project Centennial allows such apps to packaged and made compatible for the Store.
Moving more and more apps to Windows Store would also enable Windows to compete against Chrome OS which has now become even better with support for Android apps.
Edge and Bing, No place for Chrome
Edge is the default web browser in Windows 10 S, it can be one of the perks or restrictions. Also, the default search engine is Bing, and it's not possible to switch to some other. However, Microsoft will be providing regional alternatives at places where Bing is not available.
The inability to install desktop apps also bars users from installing Google Chrome and Mozilla Firefox which are not present in the Windows Store.
Similarities with Windows 10 Pro
With Windows S being a brother to the Pro version, it has some similarities as well. Windows S supports Azure AD domain, Windows Update for Business, Windows Store for Business, Mobile Device Management (MDM), Bitlocker, etc. However, it won't include the Windows Subsystem for Linux and Hyper-V hypervisor.
It's not all good good
Microsoft has been pushing the development of universal drivers various hardware and peripherals, and Windows 10 S is not the exception. It will be able to support all the major drivers. But given the lack of desktop apps, users may face problems while installing additional drivers.
Cheap machines on the way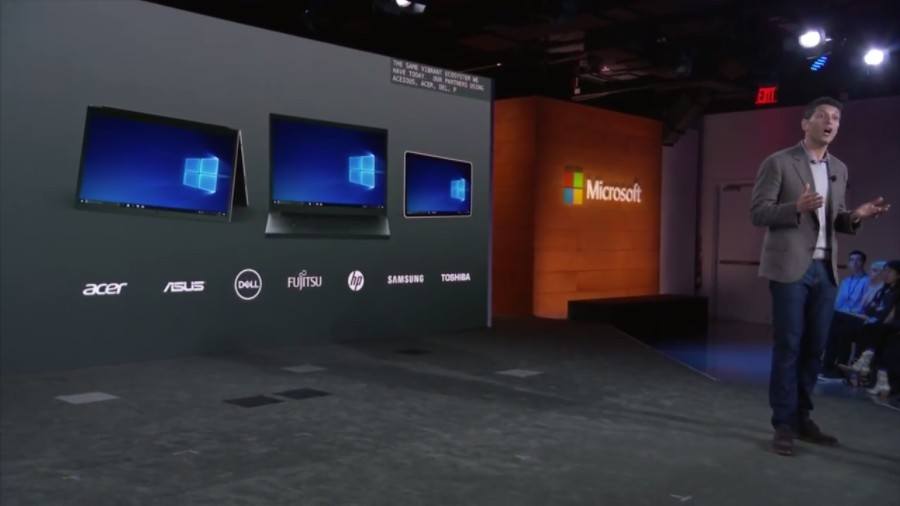 Microsoft wants you to try Windows S on their $999 Surface Laptop. But low-cost machines are also on their way for the general users. They have partnered with various manufacturers including Dell, HP, Samsung, Toshiba, Asus, Acer, etc. We would see Windows S PCs in the market by this summer with a price tag as low as $189.
Windows 10 PCs are being dubbed as Microsoft's answer to Chromebooks. Well, they can be, considering the fact that Windows has a larger ecosystem of apps which only need to be put on the Store. Many of the software still need to be optimized for the Store and it won't be quick that would happen overnight.
If you have something to add, drop your thoughts and feedback.