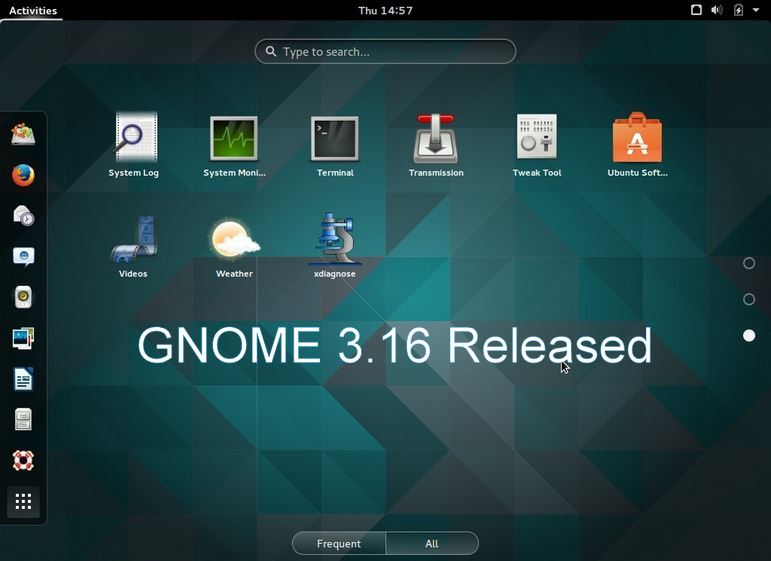 Here is today's best news for the Linux and open-source enthusiasts. The popular open-source desktop environment GNOME has released the latest stable update- GNOME 3.16. Over the years, GNOME desktop has seen its share of ups and downs evolving to become one of the most loved open-source environments. Each GNOME release continues to make it more enjoyable to use and user-friendly.
GNOME 3.16 has been released with more than 33,000 small-big changes. GNOME is supported by both paid and volunteering contributors who have worked hard to make this release a possibility.
This major release in a while includes a new GNOME Shell theme, thereby changing the default look of the shell. The previous black color in menus, buttons etc. has been replaced by a softer rich grey and a darker blue accent. There are many other small changes and GNOME is calling this new look "contemporary."
Also read: How to Install Gnome Desktop Environment in Ubuntu 14.04 LTS?
What's are the new features in GNOME 3.16?
The new notification system is the most noteworthy change and looks a bit like Android's. All the notifications come as a drop-down from top-center of the screen. The calendar and world clock is integrated in the same view. Neat and simple.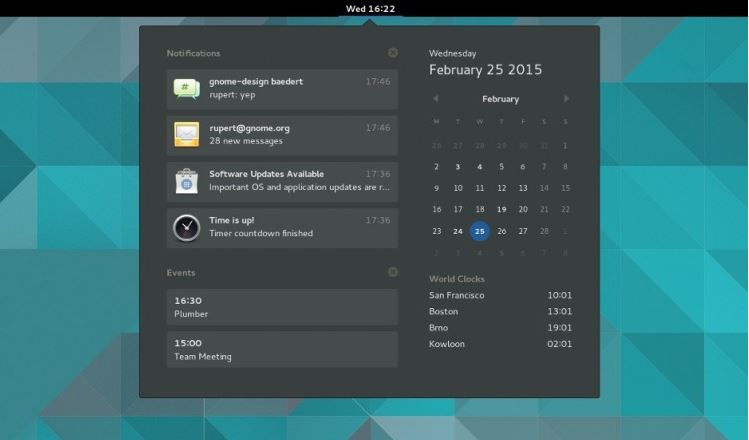 GNOME 3.16 is here with improved and new applications. List and Grid views have been improved for easier usability.
Image viewer app has been redesigned along with Music, Photos and Videos. GNOME 3.16 comes with an improved file manager and new scroll-bars. Three new previews named Books, Characters and Calender are included for the first time. The login screen now uses Wayland by default.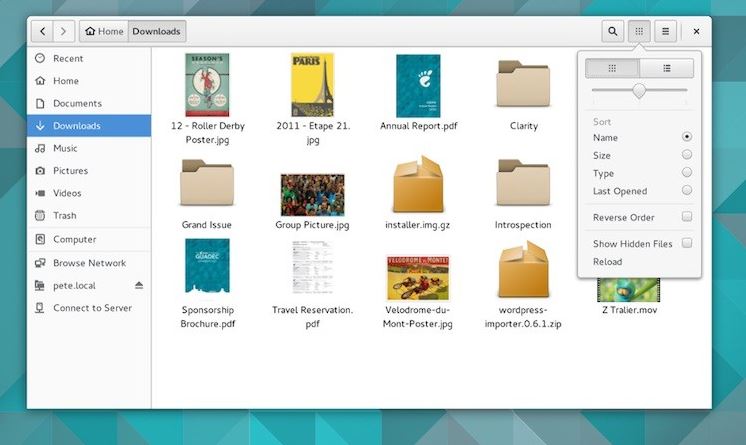 The set-up tool of GNOME now comes with a privacy controls section to keep the users updated.
Download GNOME 3.16 for Ubuntu:
GNOME 3.16 will be shortly available for different distributions. You can download a Fedora based live GNOME 3.16 image directly from the link given below:
Download GNOME 3.16 Live USB Image
Next GNOME release, GNOME 3.18 is expected to be released in September 2015.
---
Keep visiting our Geek category for latest Open Source news.
---