Short Bytes: At its May 2 event in New York, Microsoft launched a new version of Windows, i.e., Windows 10 S, a Chrome OS competitor. It's a lighter version of Windows 10 operating system that's focused on students and schools. All the apps on Windows 10 S systems will be downloaded from Windows Store. The Windows 10 S devices will start shipping this summer and start from $189.
M
icrosoft has launched a new version of its Windows operating system called Windows 10 S. If you'll ask me to describe it, I'll call it a Chrome OS alternative. Focused on the education market, Windows 10 S will run on low-cost hardware. Windows 10 S is a lightweight version of Windows 10 that'll be easy to setup and manage.
Windows 10 S is available as a free download to Schools that have Windows 10 Pro installed on their computers.
The new operating system is being seen as Microsoft's way of challenging Chrome OS and changing education. Over the past decade, Microsoft has seen schools making a shift to the cheaper Chromebooks. It can also be seen as a successor of Windows RT, which ran apps only from Windows store.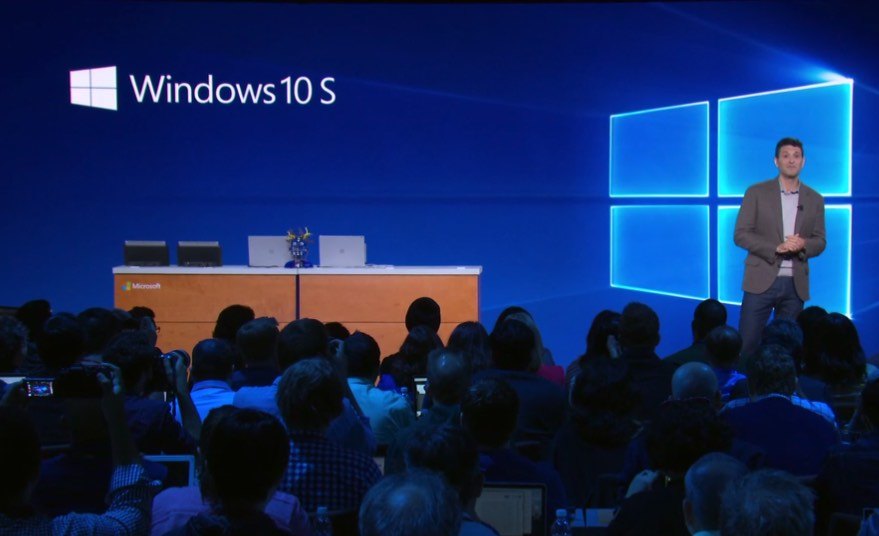 Just like Windows RT, everything that runs on Windows 10 is downloaded from Windows Store. This means that the developers of many apps will need to repackage their programs and upload it on Windows Store.
Just like me, many of you would be wondering about the meaning of S in Windows 10 S. Well, S could stand for Schools.
During an onstage demo, Microsoft showed that Windows 10 S will just take 15 seconds to get ready for a student to log in and use for the first time. With a dedicated USB key, Windows 10 S can customize all the settings for a school.
Microsoft has partnered with different OEMs (Acer, Asus, Dell, Fujitsu, HP, Samsung, and Toshiba) to manufacture devices running Windows 10 S which will ship starting from $189 this summer.
Here's what benefits the new Windows 10 S education PCs will get:
Free Minecraft: Education Edition subscription
Free Windows 10 S for all schools on their Windows 10 Pro PCs
Free Microsoft Office 365 for Education with Microsoft Teams
Did you find Windows 10 S exciting? Don't forget to share your views with us.