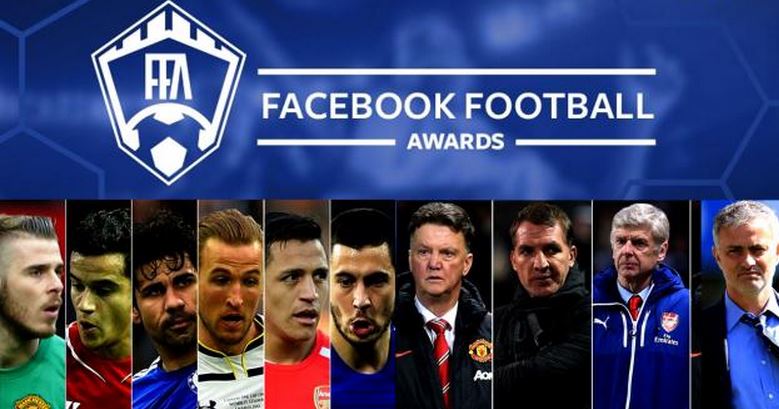 Keeping in mind the outrageous popularity of football, Facebook has launched its first Facebook Football Awards. Now fans have the power to vote for their favorite player, clubs, and managers. With this, fans from all over the world are being given a chance to choose their favorites and elect the Barclays Premier League of the Year after this announcement of Facebook.
The Facebook Football awards will let you vote for the Player of the Year, Manager of The Year, Club of the Year, and Content of the Year along. You can also vote for selecting the winner line-up for BT Sport Best XI prize.
Apart from the players and their teams, there is an award for the Football Fan of the Year. Additional awards will be given to the clubs and players who would have made the best use of Facebook during a particular season.
Facebook writes on the Football on Facebook page: "Welcome to the first ever Facebook Football Awards voted for by you the fans. As the 2014/15 Premier League season heads into the run-in, it's time to look back at this year's exceptional performers. No matter where you are in the world you can have your say. Voting closes May 11th 2015, 6PM BST with winners revealed on May 26th 2015."
How to vote for Facebook Football Awards?
Fans can vote for the awards by following the Football on Facebook link. The voting starts on April 17 from 7am. Voting for the awards closes on May 11 at 6pm.
The winners of the first Facebook Football Awards will be announced on May 26. The award ceremony will be broadcasted live on Facebook, BT Sport 1 and Mirror.co.uk.
Vote here:
Football on Facebook
Who is your favorite football player and favorite team? Tell us in comments!
Related:
Sports Meet Charity: Lionel Messi And Serena Williams Join UNICEF Campaign