A few months ago, Xiaomi announced the Black Shark gaming phone, and now it's time for the sequel — Black Shark Helo.
The next-gen Black Shark comes with a few minor changes to the hardware, but it still offers that sleek "gamer" look, and it glows! Following Asus's footsteps, Xiaomi has added customizable LED light strips to the sides of the phone.
Just like its predecessor, Helo sports a Snapdragon 845 with vapor chamber cooling, 128GB to 256GB of storage, and a 4,000mAh battery to support long hours of gaming.
It has a customizable glowing logo on the back, along with a fingerprint sensor and two cameras — 12MP+20MP, that are stacked vertically. On the front, it has 20MP selfie shooter.
The most appealing upgrade is the RAM that has been bumped up to 10GB from the previous 6-8GB configuration. Xiaomi has ditched the LCD screen to bring a significant upgrade with a 6-inch 1080p OLED display in the Black Shark Helo.
Switching to the OLED display will bring deep blacks and power savings while viewing dark content or using black themes. The gaming phone has front facing speakers with no headphone jack and a hardware key to turn on performance mode.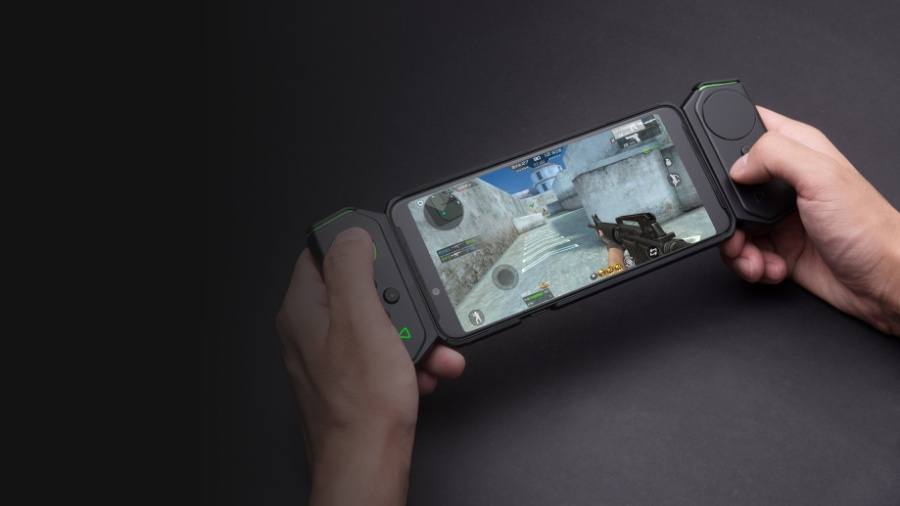 The Black Shark Helo also comes bundled with two gamepad controllers that can be attached to a custom phone case (making it look like a Nintendo Switch).
The base model for Helo that has 6GB of RAM costs around $460 (3,199 yuan). You would have to spend around $600 (4,199 yuan) for the 10GB version. And of course, you can only buy it in China.