You must have read the news that more users including celebrities and politicians have started flocking in on the made in India Twitter alternative Koo. The microblogging platform has been in existence for a few months now. So, let's answer several questions like how the Koo app came into existence and who created it.
How the Koo microblogging platform came into existence? Who developed it?
The Koo app came out of the Atmanirbhar App Innovation Challenge hosted by the Indian government last year and it was declared the winner in its category. The Indian Twitter alternative displays patriotism in full pride, for example, by including the national tricolor on its launch screen. It even uses an animated yellow bird as its mascot, hinting that Koo is indeed a Twitter alternative.
The social media app has been created by the developer duo Mayank Bidwatka and Aprameya Radhakrishna. They are also the creators of the Vokal app that acts as a homemade replacement to Quora. Also, they have previously founded and invested in several startups.
What are the features of the Koo app?
Calling it Twitter-like automatically gives us an idea of the Koo app features. Users can post their thoughts in 350 characters, for starters, which is a little higher than the 280 characters limit Twitter has in place. It supports images, videos, and audio content as well.
Of course, you can follow other users on the platform to get updates and grow your follower base. Apparently, the follow button is probably the most visible thing on the entire platform, which is kind of understood.
Also, you get Twitter-like buttons for liking, commenting, and resharing (read retweeting) other users' content on the platform. However, the app sells itself by emphasizing that it supports various native languages, including Hindi, Tamil, Kannada, and Telugu.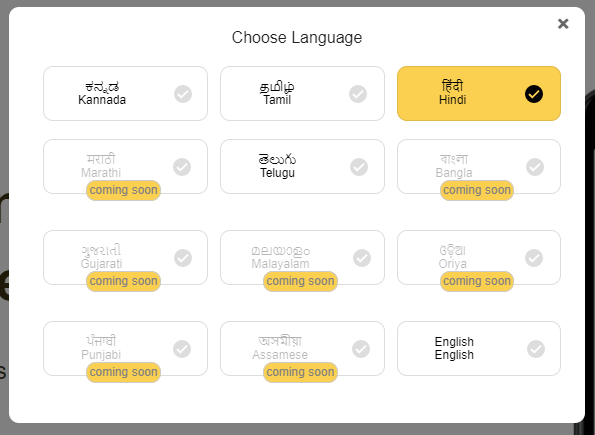 One thing to note is that the app is a newbie, and you might find some options and features that seem half-baked.
Why are people suddenly jumping from Twitter to Koo app?
Various famous Indian figures and politicians have revealed on Twitter that they are now migrating to the home-baked microblogging platform. Surprisingly, the app even mentions some names on its Google Play product page.
This comes after Twitter didn't respond to the government's notice of removing over 200+ tweets related to the ongoing farmer protests and deletion of around 1000 accounts flagged by national security agencies. Reports suggest the government might take further actions against Twitter in an attempt to get its orders followed.
Twitter has updated in a blog post that it deleted 500 accounts engaged in examples of platform manipulation and spam.
What data is collected by the Koo app?
Privacy talks are all over these days. Hence, many would want to know what data is collected by the Koo app if they use this Indian Twitter alternative.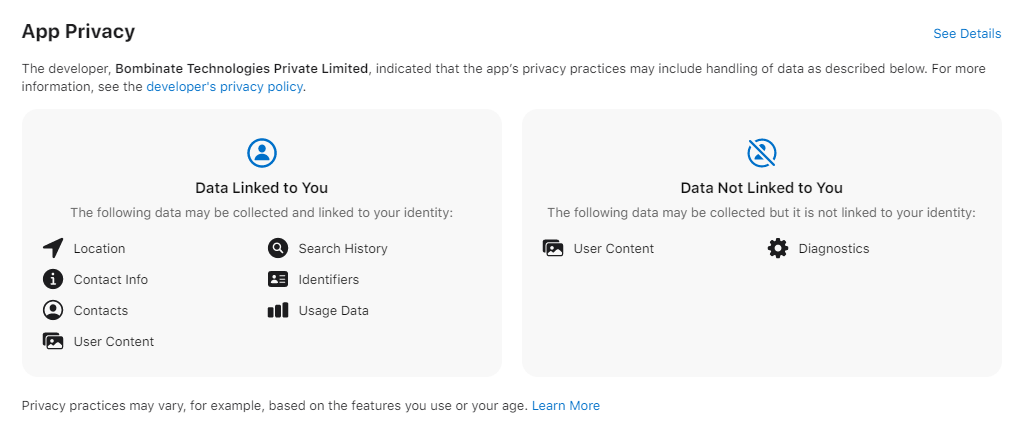 According to the App privacy labels on iOS App Store, Koo might collect data including Contacts, Location, Contact Info, Search History, User Content (photos/videos), etc., which are linked to a user's identity. It might also collect user content and diagnostics information, but it won't be linked to the user.
Where can you download the Koo app?
The social media app is currently available for Android and iOS and can be download from Google Play and App Store. You can also use Koo's web version by opening its website in your browser.
Is the Koo app safe to use?
As of now, no data breach related to the Koo app has been reported. However, the popular white-hat hacker who goes by the name Elliot Anderson has claimed in a series of tweets that the Koo app is leaking personal information of the users such as name, birth date, email, etc.
He also shared some screenshots suggesting that the app has Chinese connections. It's known that the app has a Chinese investor, which according to the co-founder Radhakrishna, will be exiting the company soon. Radhakrishna also contradicted Anderson's claims and said that "the data visible is something that the user has voluntarily shown on their profile of Koo." Anderson further responded by calling Radhakrishna's claims "a lie."