Resident Evil Village was launched just a while back and was soon a viral one, probably because of Lady Dimitrescu. While the game is still in its early days, many mods are already out for players to have a bit of fun with the game. Resident Evil Village is the latest and the best-selling game in the entire RE series upon its launch.
The plot of RE Village continues after the events in Dulvey in RE 7 and when the protagonist Ethan Winters moves to Europe to start a new life with his family. Anyhow, we don't plan to give any spoilers to our readers. Interestingly, there's a Resident Evil Village adult mod that is currently the hot topic around the internet. However, we're not going to mention anything else about that mod in this article. Moving on, we've mentioned five strangely interesting RE Village mods that players must try.
Resident Evil Village Mods
Resident Evil mod manager and FOV trainer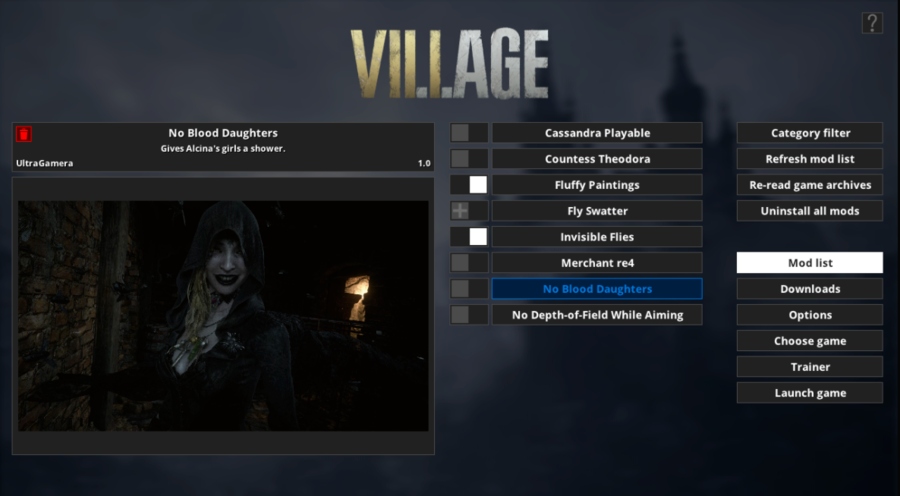 Before moving forward with RE village mods, it's necessary to install this mod manager. Whatever mod you might be thinking of inflicting upon the game, this will take care of it all. As the name suggests, this is a mod manager and will do all the hard work managing your mods and incorporating them with the game files. Furthermore, installing this mod manager will enable you to drag and drop any mod to mess about and enjoy RE Village to the fullest.
You can download the mod manager here.
1. Resident Evil Village Thomas the Train engine mod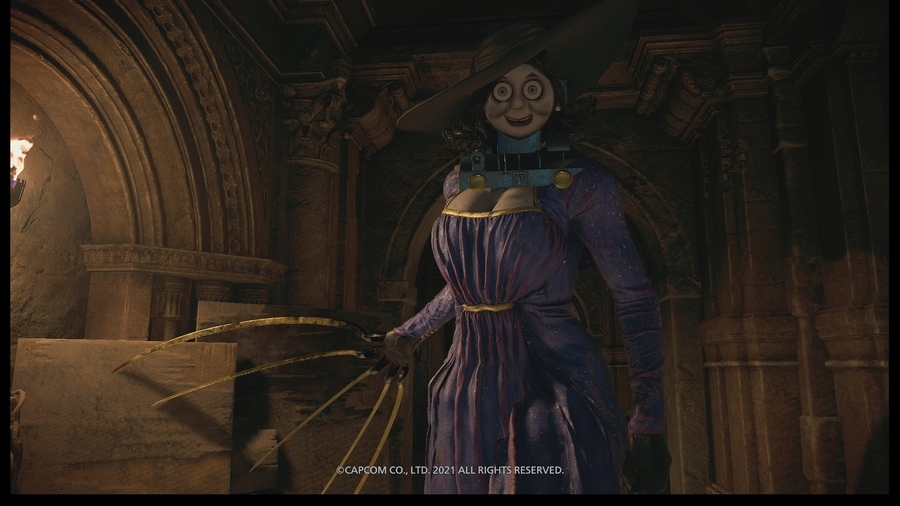 This RE Village mod, as the name suggests, turns Lady Dimitrescu's face into Thomas the train; if that's your sort of thing. Moreover, you can also replace the daughters' faces with this mod—furthermore, an eerie echoey version of the theme song of Thomas & friends playing in the background. You can't unsee this once you've installed this mod, that's for sure.
You can download this mod here.
2. Resident Evil Village Baby Chris mod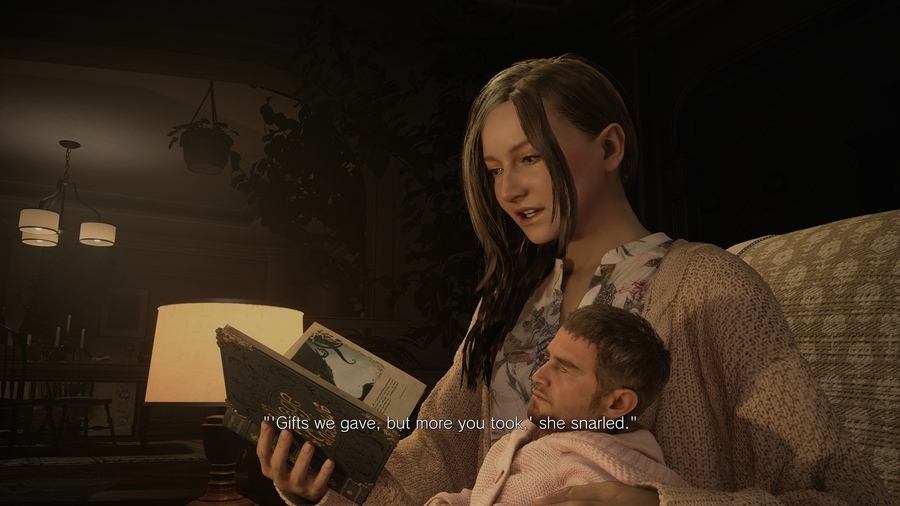 In case any of you have a weird fantasy of seeing how a baby looks with a grown man's face, this is the mod for you. This mod swaps the protagonist's daughter's face with that of Chris Redfield. Now, this is not the least of all the mods for Resident Evil Village, but it is sure to cure that weird itch of seeing a baby with a man's face.
You can download the mod here.
3. Resident Evil Village Fly swatter mod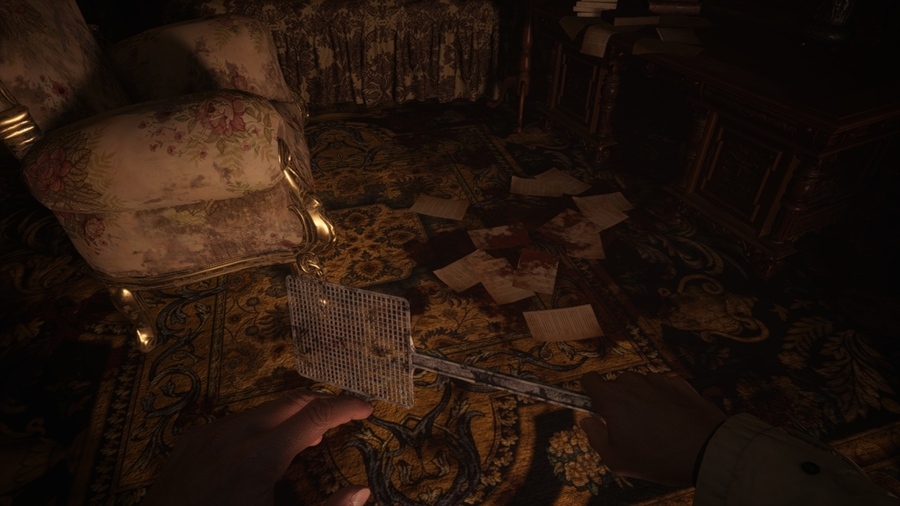 To help you fight off that evil swarm of flies surrounding you in RE Village comes the fly swatter mod. Interestingly, this mod doesn't actually give you a functioning fly swatter but a redesigned knife in the form of one.
You can download the mod here.
4. Resident Evil Village Banana gun mod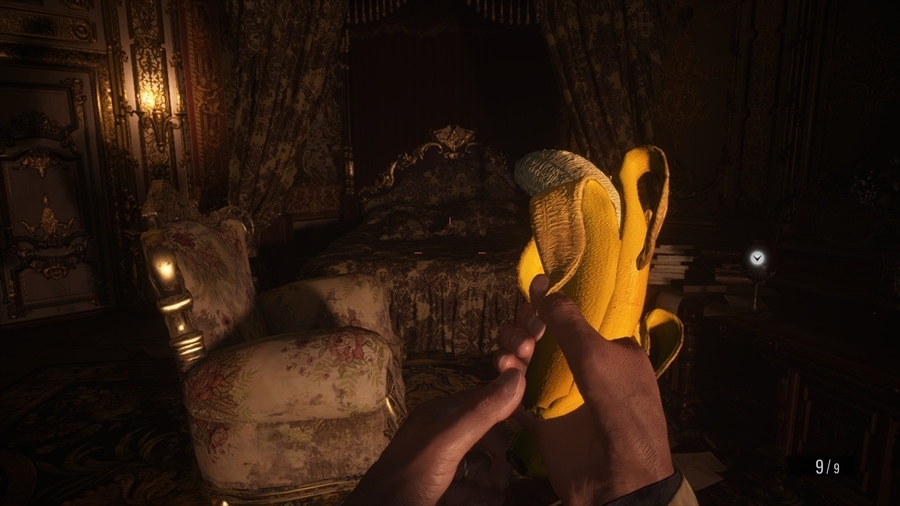 Gone are the days of good old lead bullets, presenting to you the future, potassium-filled bullets. Perhaps the most nonsensical and hilarious mod of Resident Evil Village out there. This mod replaces all the handguns in the game with a banana and the knives with spoons. Remember to watch out for that reload animation on that banana gun.
You can download this mod here.
5. Resident Evil Village Lady X mod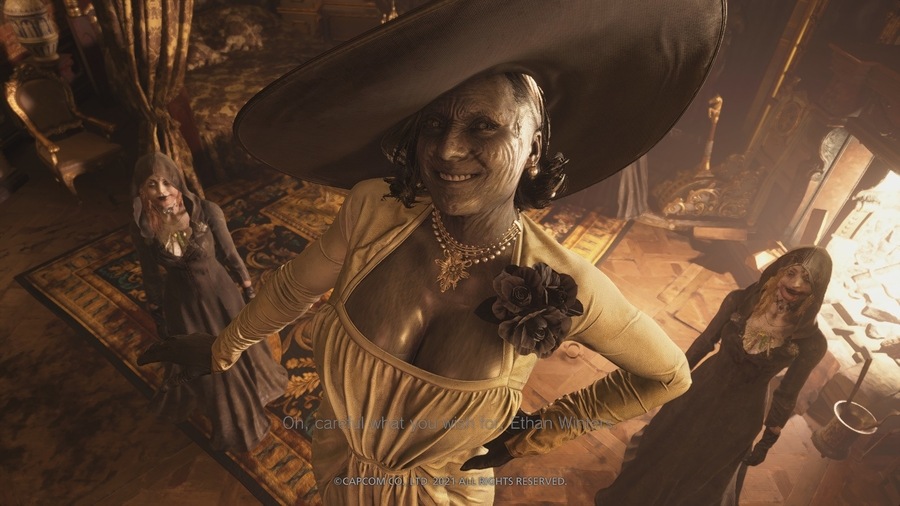 The last mod on this list, but not the last in Resident Evil 8's list of mods. If you're not a fan of the pale vampire skin of Lady Dimitrescu, this mod will turn that skin, well, not normal. Remember Umbrella corporation's abomination Mr. X from the earlier Resident Evil series? Yes, that blackish-greyish skin. While this mod will not change the face of RE Village's Lady Dimitrescu, it will surely give her a creepy look.
You can download the mod here.
There you go, our list of Resident Evil 8 mods that you must try. However, we'd love to hear your thoughts on the game and your opinions on all the available mods out there; be sure to comment on them down below.