Have you misplaced or lost your Android device and are looking for solutions? Don't lose hope yet. In this guide, I will show you three easy ways by which you can easily locate lost Android phone. You will have to be logged in to your Google account on your lost or stolen device for these tracking services to work.
In case you're looking for options to track your lost laptop, you can follow this guide.
How To Track Android Phone Using Google's "Find My Device"
Android phones come with a "Find My Device" feature that can be used to recover your lost Android phone. This feature is available in phone settings, and you do not need to install any third party app to access this feature. If you want to locate your smartphone, you need access to a web browser, and you can pinpoint your phone's location. However, if this service is not activated, then you cannot use it to track a stolen phone.
Enable "Find My Device" in Android Settings
Although this feature is available on most Android phones by default, you can download it from Play Store if you find it missing in your Settings. Here are a few steps to make sure "Find My Device" is enabled:
1. Go to Settings > Security.
2. Under Device Administration, tap on Device administrators.
3. Make sure the box next to "Find My Device" is checked.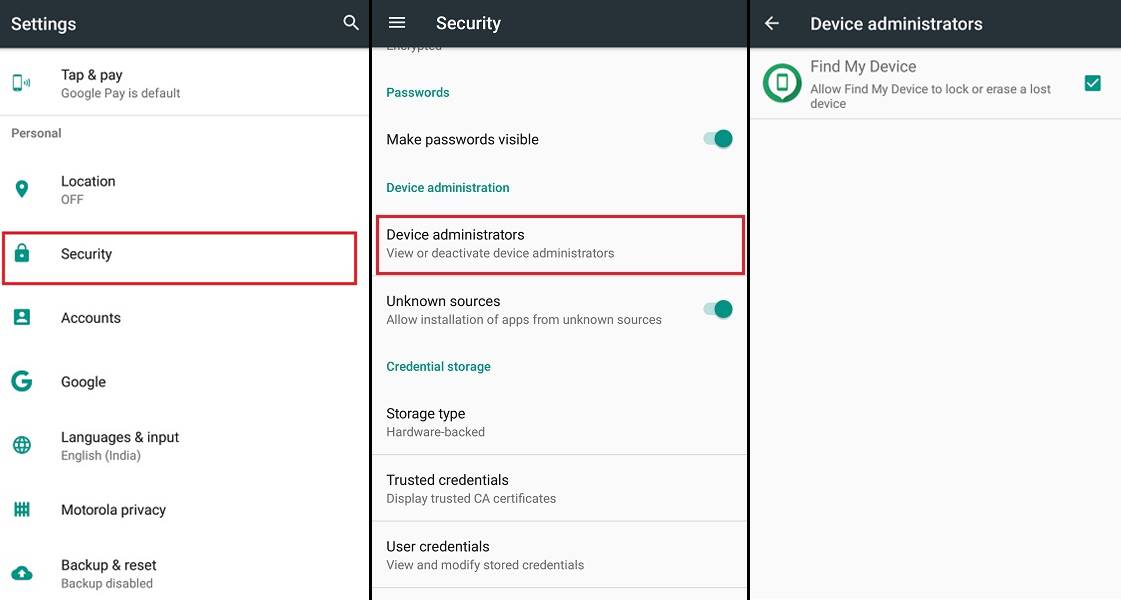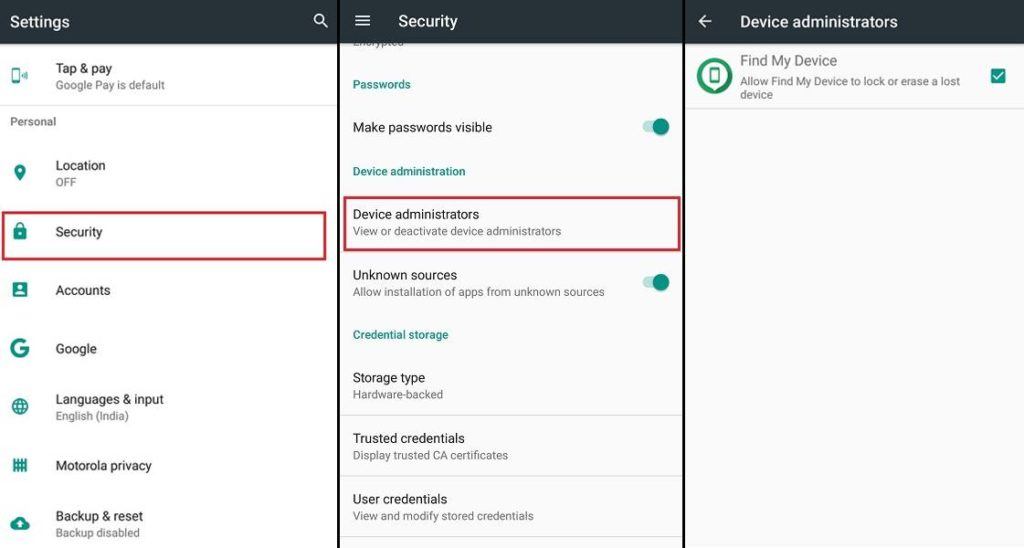 You'll also need to enable location services and location history for location accuracy while tracking your device. To enable it :
1. Go back to Settings and tap on Location.
2. Turn the toggle switch on the upper left corner to On position.
3. Tap on Mode. Set it to High accuracy.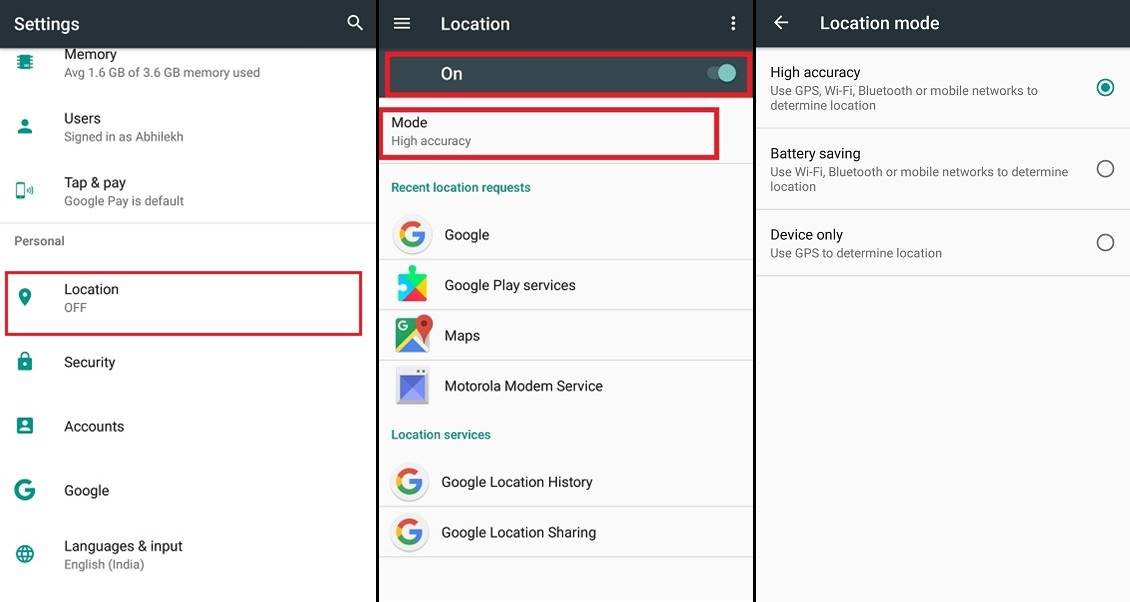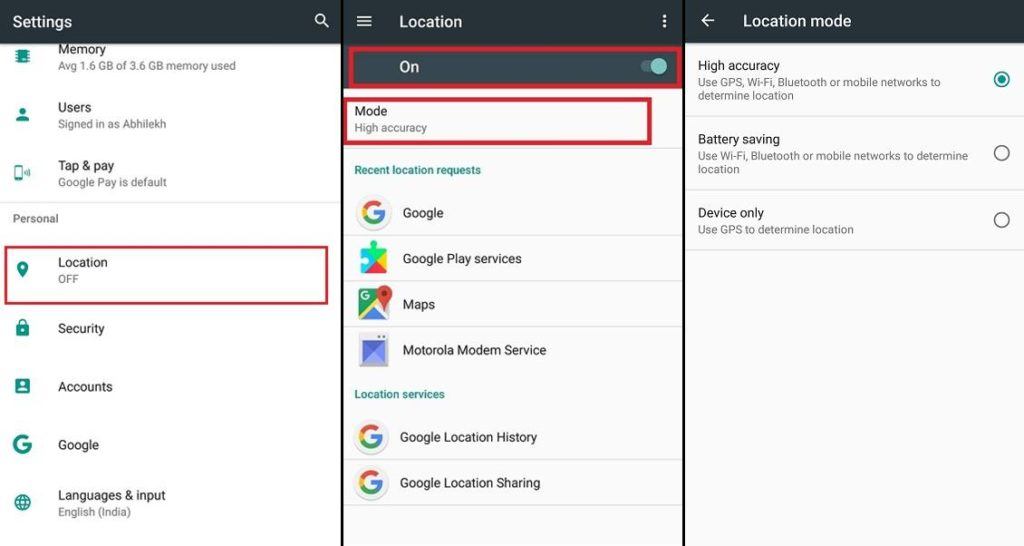 4. Go back to Location settings and tap on Google Location History.
5. Toggle to switch on the option next to Use Location History. Also, toggle the switch next to your device name to On position.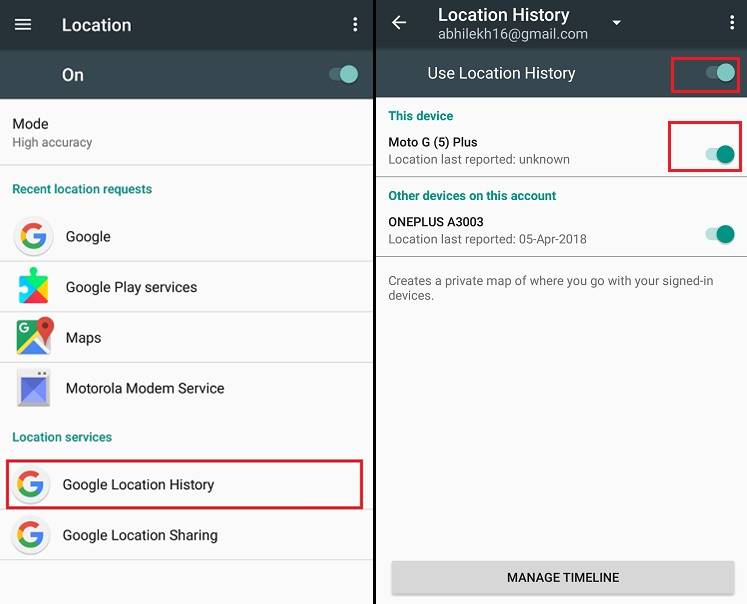 After you have completed these steps, you can locate a stolen phone whenever it has access to mobile data or Wi-Fi.
Find a lost Android using browser and "Find My Device"
1. Go to "Android.com/find" from any browser on any device.
2. Login using your Google profile.
3. If you are running multiple Android devices using the same Google account, select the device you want to connect to.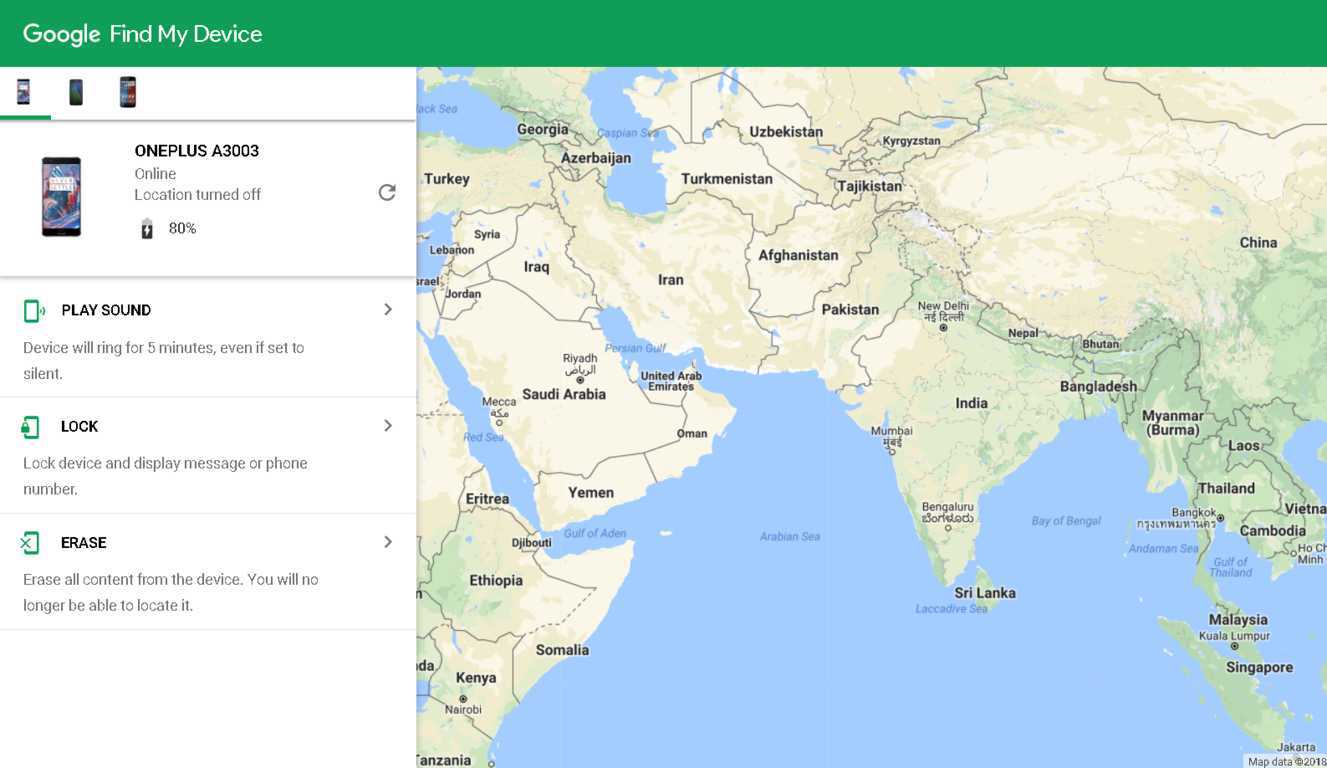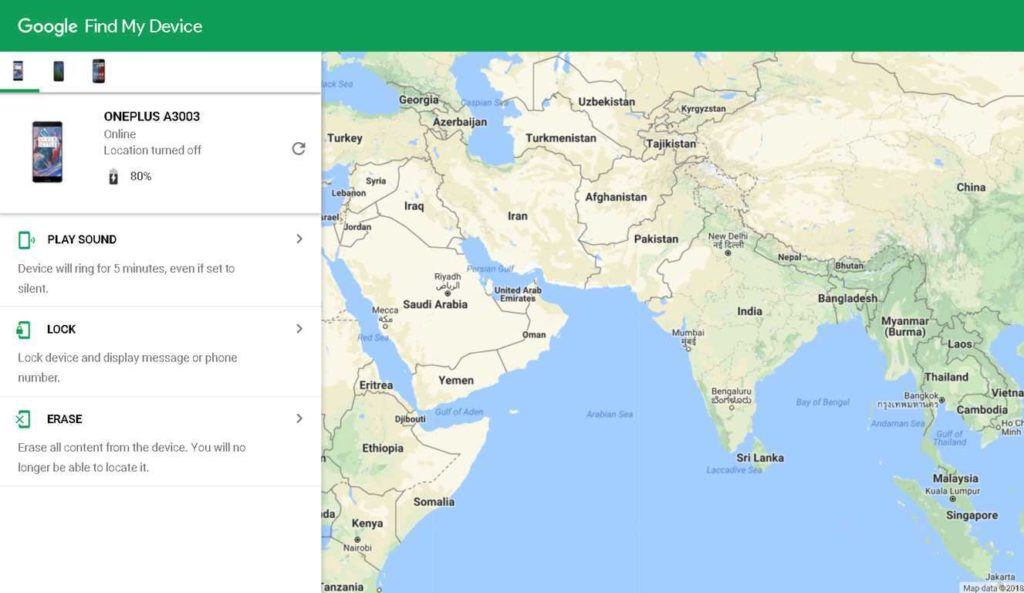 Once you select your device, you can perform three different actions:
You can remotely ring the device. It will continuously play a sound for 5 minutes, even if the device is in silent mode.
You can lock the device and display a message or phone number on the lock screen. This option is much helpful when you had not set any screen before.
You can also completely wipe your device. Note that this will also delete your Google account from your phone and you will no longer be able to track it. If you have any sensitive data on your phone and there is no hope to retrieve your lost Android phone, this is the best option for you.
How to Locate Android phone with Google Maps
Google Maps is one of the essential Android apps that can even help you to track a stolen phone. To use this feature, your device must be in On state, have access to Wi-Fi or cellular data, and location services must be On. You can open any browser and locate your phone in a few steps:
1. Go to Google Maps and sign in to your Google account
2. Click on the menu icon in the upper left corner and select Your Timeline.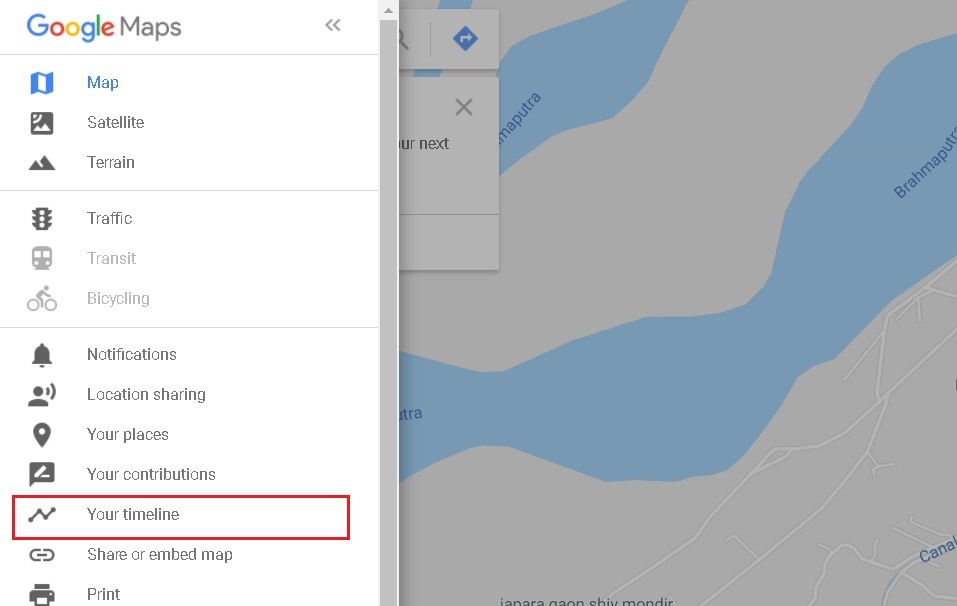 3. You can set the date, month, and year to see your location history for the day when you lost your Android.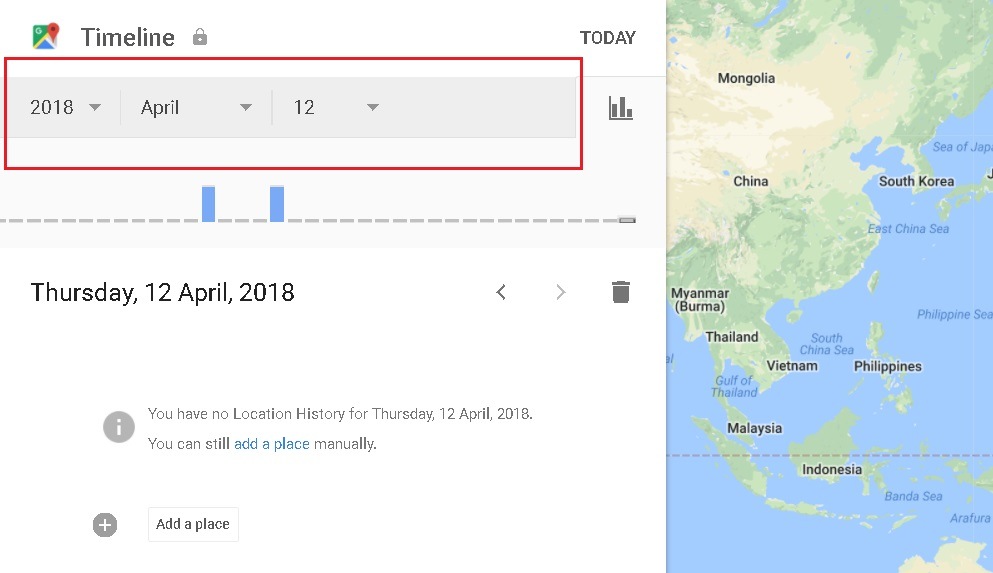 Use Android phone tracking apps to find lost phone
There are also many apps in the Play Store that can help you locate a stolen phone. They even provide more features than "Find My Device." Installing one of them is a good precautionary measure to ensure that you never lose track of your device.
Here are three of the best third-party tracking apps for Android: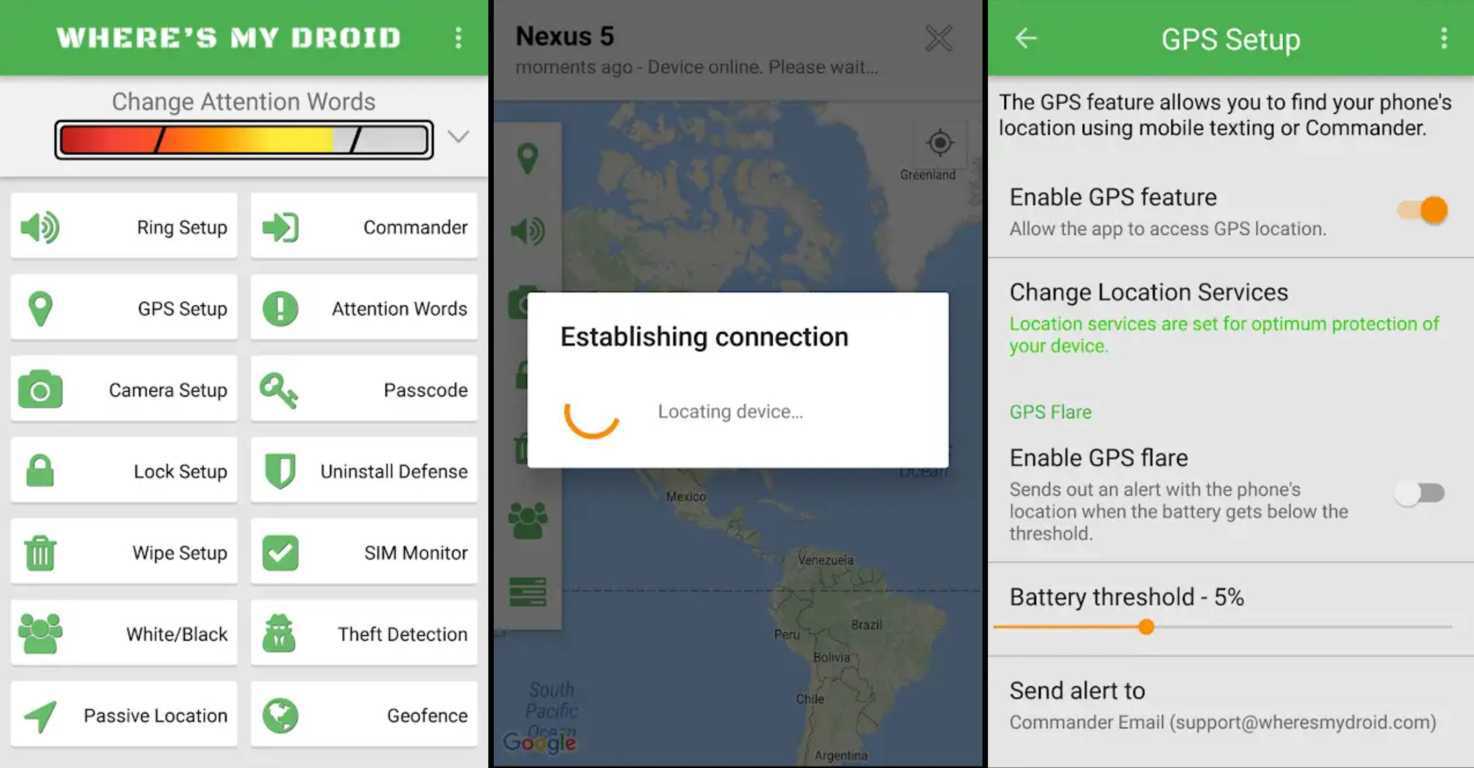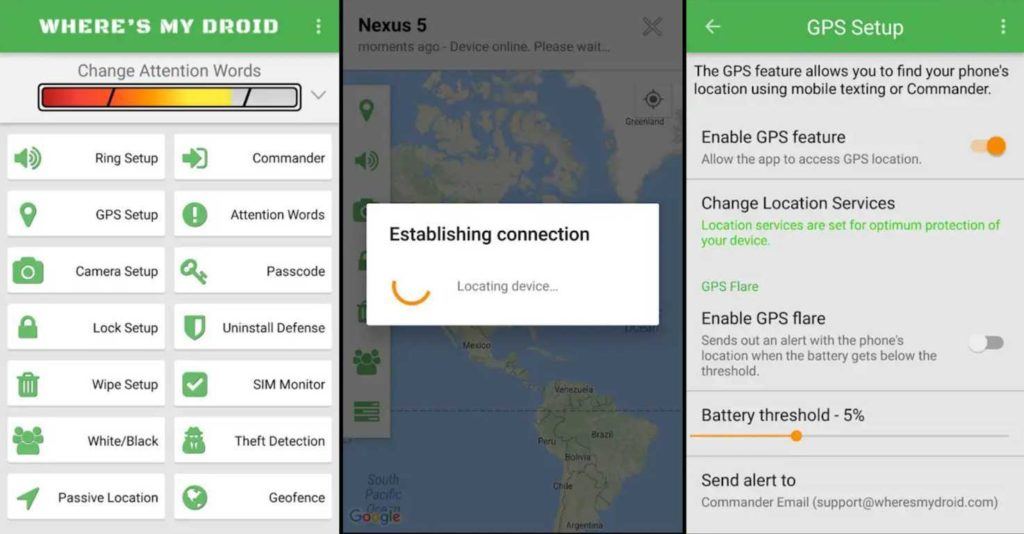 Wheres My Droid is a free tracking app for Android that can help you locate your lost phone whenever it is out of sight. It features an emergency ringer that will make your phone ring loudly when you send a message to the device. There is a Stealth Mode that can hide any incoming text. You can also locate your phone via GPS on Google Maps and prevent unauthorized access by enabling passcode protection. Also, there is a SIM Monitor that can notify you via Email if the SIM or the phone number is replaced. The app claims to cause minimum battery drain.
You can unlock some extra advanced features by upgrading to the Pro version of the app. However, the free version covers most of the essential functions, and it is ad-supported.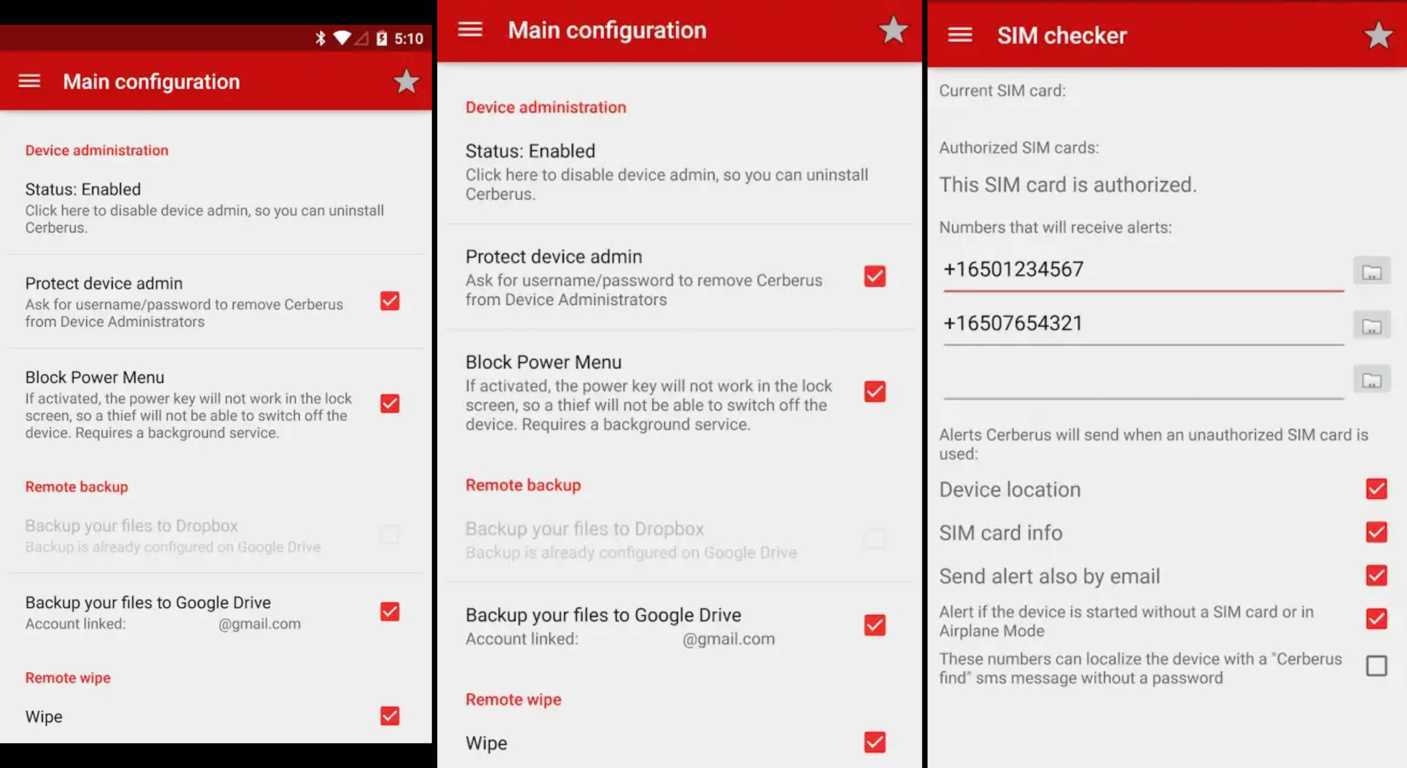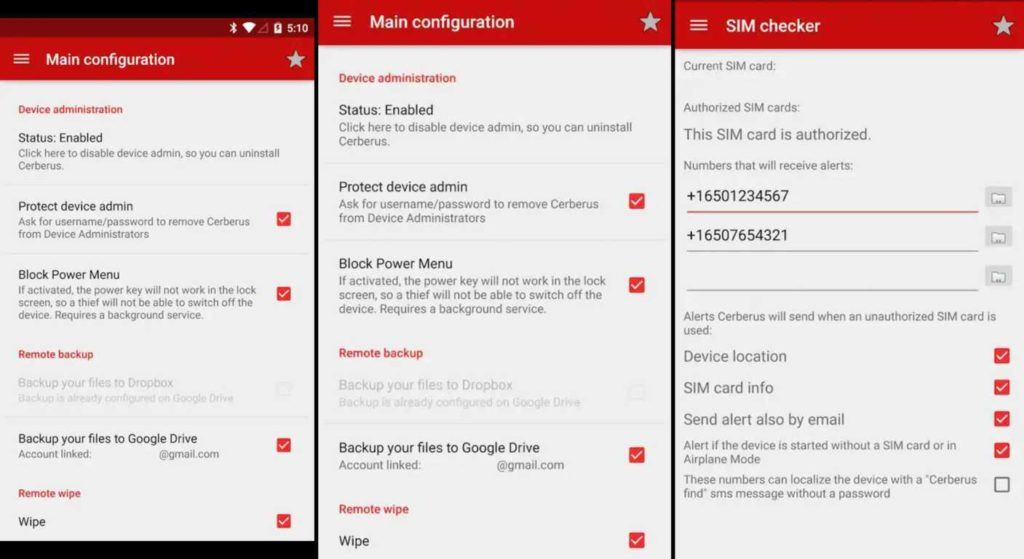 Cerberus provides impressive remote administration features that can help you recover your stolen Android device. You can remotely control your device through a website or SMS from another phone. It can help you to locate Android phone, lock it with a code, start a loud alarm, or even take a picture of the thief. The app will send email/SMS alerts if the SIM card is changed. Moreover, you can hide the app from the app drawer so that the thief cannot disable or uninstall the app.
Cerberus is only available for one week of free trial; after that, you need to buy a license for your account.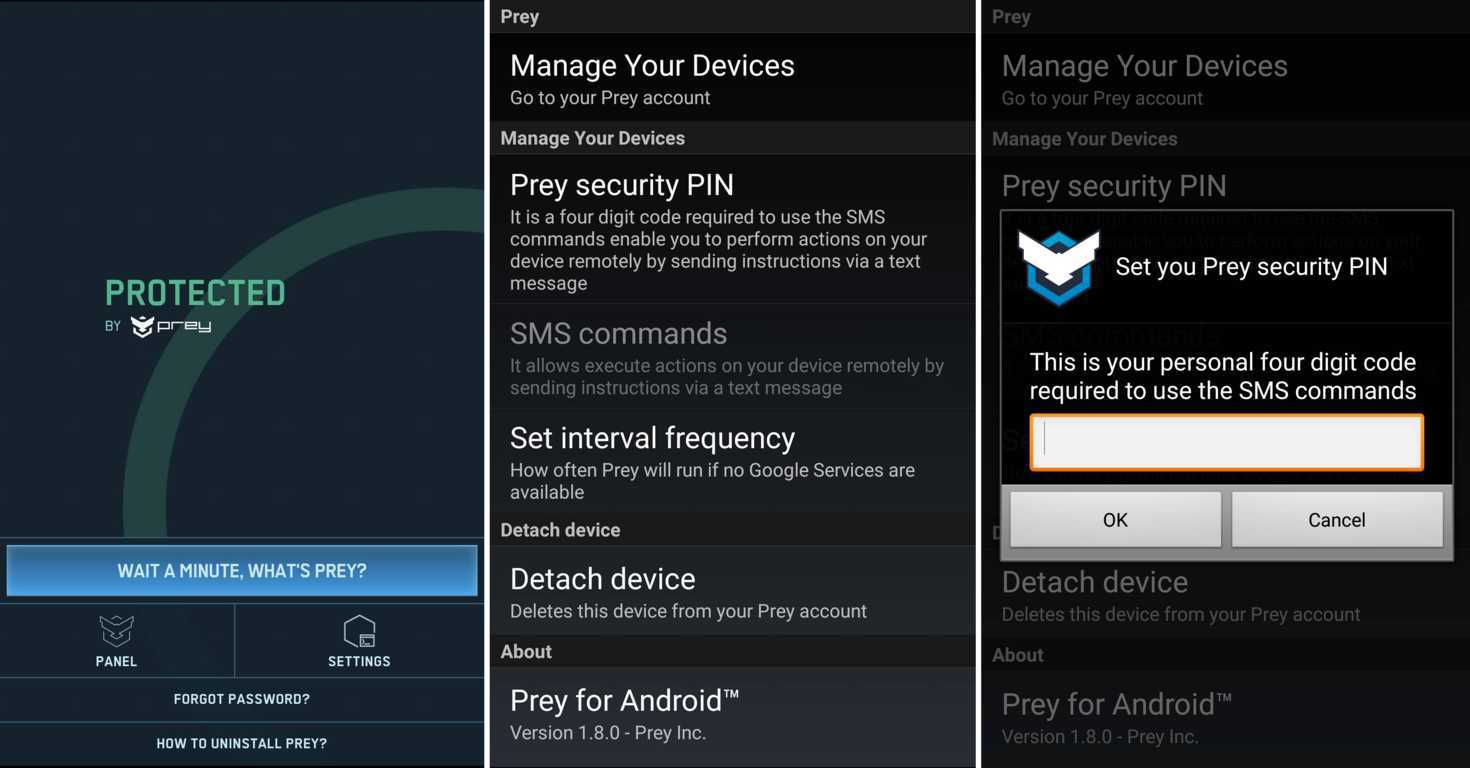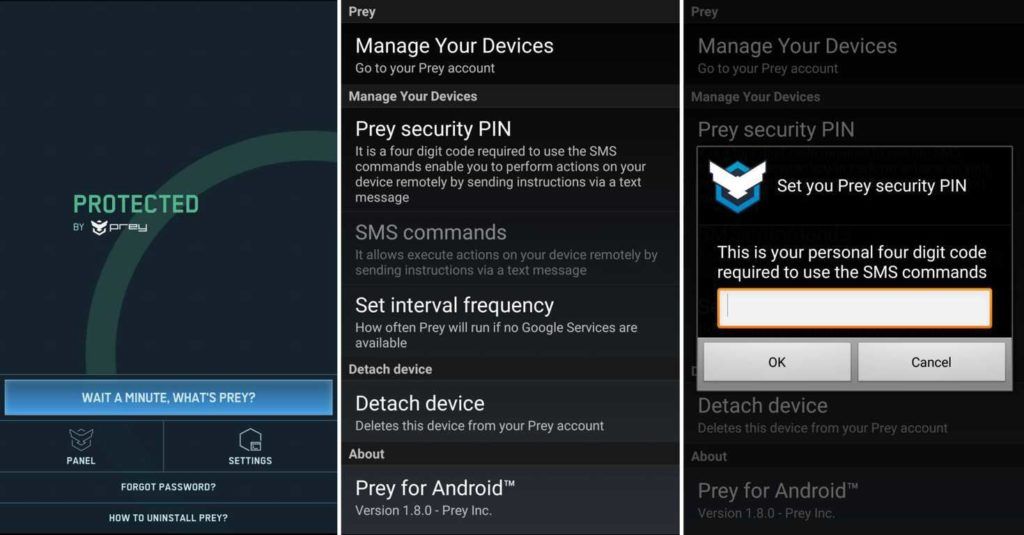 Prey is an excellent anti-theft tool that is solely designed to help you find lost Android phone. Once you install the app, it silently works while you use the online panel to track your device and activate actions remotely. By using the GPS geolocation, you can find your phone on a map with accuracy. Moreover, the front and back camera can take silent snaps of whoever is holding your device. Also, it can lock the device, set a security alarm, or display a message on the screen to contact the current user.
The app is entirely free with no ads.
Conclusion
Android users must ensure that they have one of these tracking services active on their device to track it in case it is lost. Also, don't forget to keep your data backed up. Take a look at our list of best Android backup apps so that you never lose your data if your phone is stolen.
We hope this article was informative to you. If you have any suggestions or queries, please comment below. Keep reading Fossbytes for more helpful know-hows.