Google has launched a coding app named 'Grasshoppers' for beginners to help them learn how to code. Created by a team of programmers in Google's incubator for experimental products, Area 120, this app will teach learners how to write JavaScript.
Grasshopper is aimed at helping people to get familiarized with the basics of JavaScript and core concepts through short lessons on their smartphones. The creators believe it will build the foundation to continue their coding journey through online classes or attending bootcamps.
This app offers a series of lessons which covers the fundamentals of programming along with topics like variables, operators, conditionals, functions, strings, arrays, objects, etc.
As of now, the app is focused only on JavaScript concepts but hopefully, we can see more languages in the future.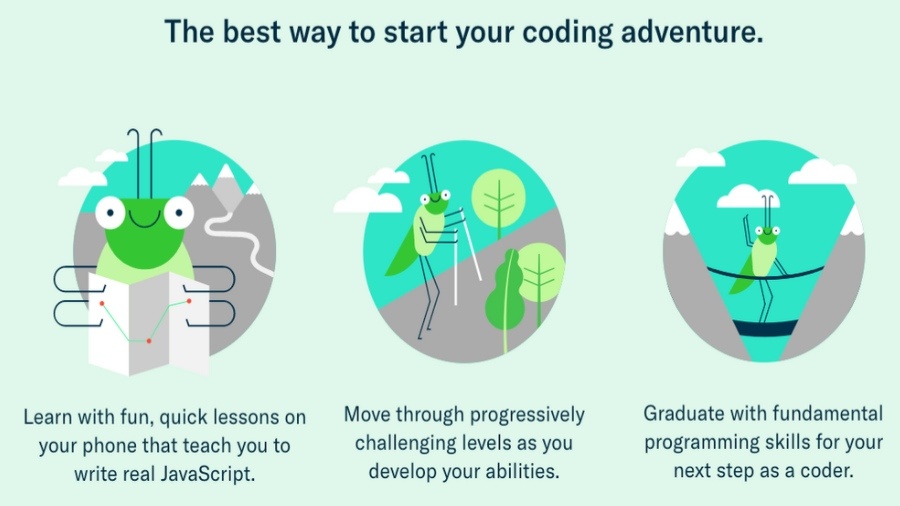 The best part about Grasshopper is that it's free of cost and does not contain ads or in-app purchases. Also, the interface is quite interactive to help beginners in grasping the essentials of coding through fun, quick lessons on their phone.
Users can keep a tab on their coding streaks, the number of JavaScript keys used and the concepts unlocked through the achievements section. There is also a Code Playground section where they can test their own codes and create whatever they like.
Grasshopper is available for download on both iOS and Android so in case you are interested in learning how to code, begin your coding journey today!