As smartphones have become an inherent part of our lives, people no longer use them for just communication. They store most of their sensitive information on their phones.
But, in the era of data leaks and constant threats to your privacy, is it safe to store your private data on your phone? Well, not unless you safeguard it with some robust mobile security apps. Here is a list of the best free antivirus for Android smartphones in 2022 available on the Google Play Store.
Note: This list of Android security apps isn't in order of preference, and is only a compilation. You are advised to choose one as per your needs.
15 Best Android Antivirus Apps for 2022
Avast Antivirus
BitDefender Antivirus Free
Norton 360
AVG Antivirus
Sophos Intercept X
Kaspersky Mobile Antivirus
Trend Micro Mobile Security
McAfee Mobile Security
DFNDR Security
Avira Antivirus
Safe Security
MalwareBytes Security
F-Secure Antivirus
Zoner Antivirus
ESET Mobile Security
1. Avast Antivirus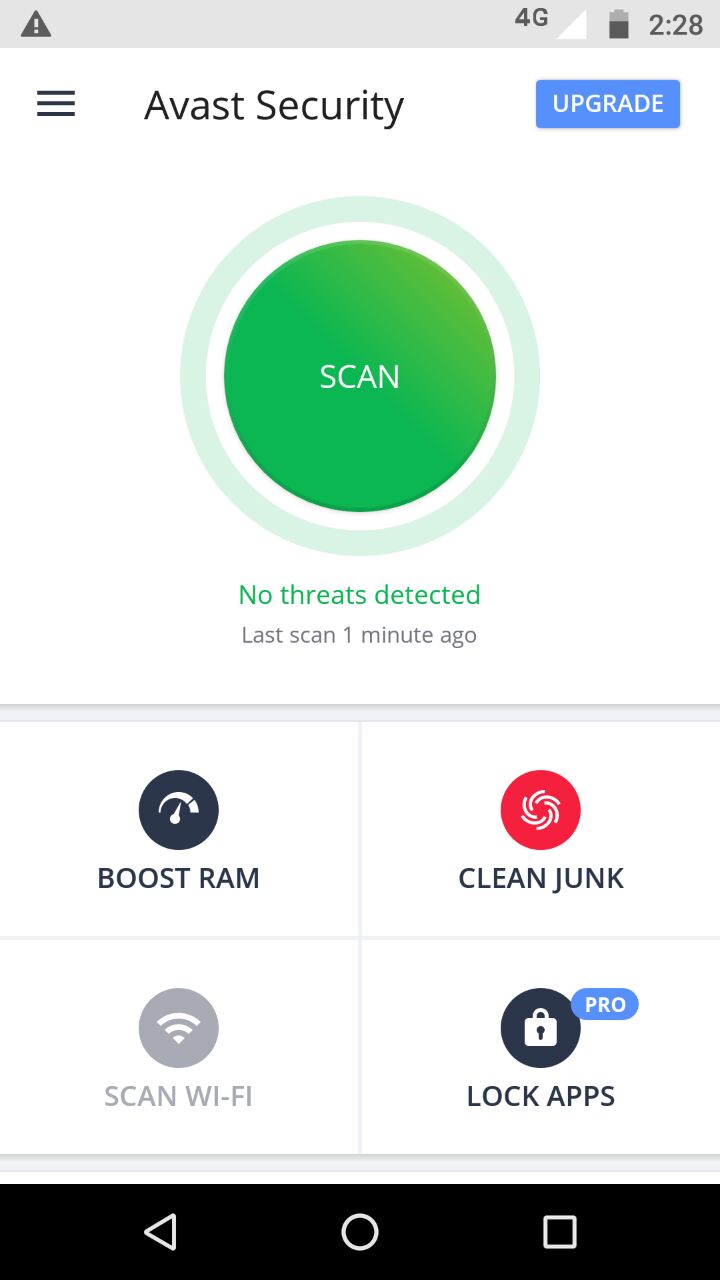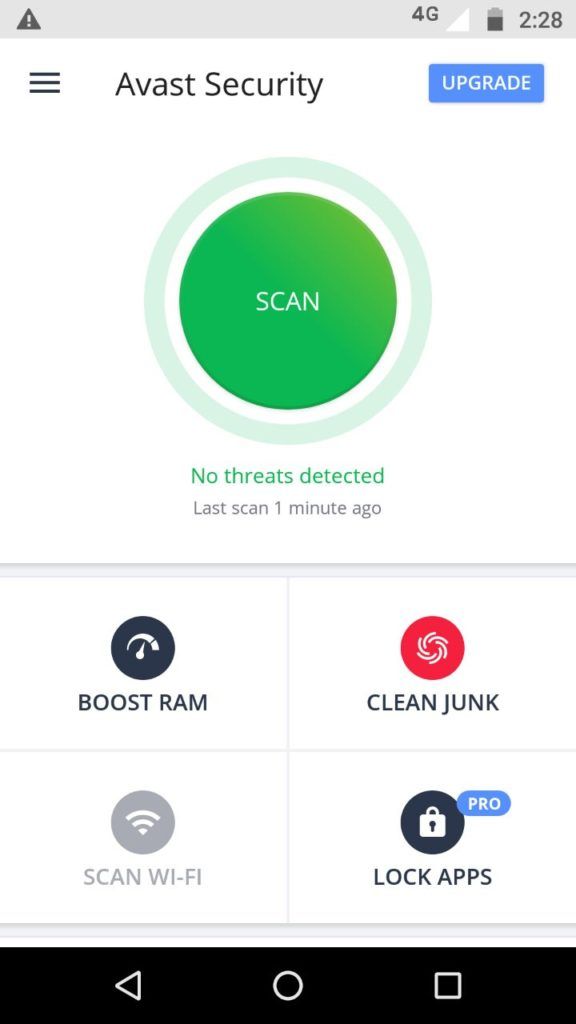 Avast protects a lot of users worldwide on multiple platforms, and right now, it's one of the top-rated Android malware scanners, according to AV-Test. With a single tap, the Android antivirus scans for any dangerous or infected apps and trojans and provides complete protection against spyware and viruses.
It has some in-app purchases with which you can remove ads and access the app locking facility, along with some other advanced features like SIM security, camera trap, etc.
However, the free version of Avast for Android integrates some incredible features to provide all-around protection against viruses and other threats that can affect your smartphone. With all these fantastic features, Avast Mobile security is a worthy contender for the best free antivirus for Android in 2022.
Key Features of Avast Antivirus
App insights to view the time you are spending on each app
Junk cleaner for wiping cache and residual files
Photo vault to secure photographs against unwanted access
Web shield for safe web browsing
App Installs: Over 100 million downloads
Google Play Store Rating: 4.7
2. Bitdefender Antivirus Free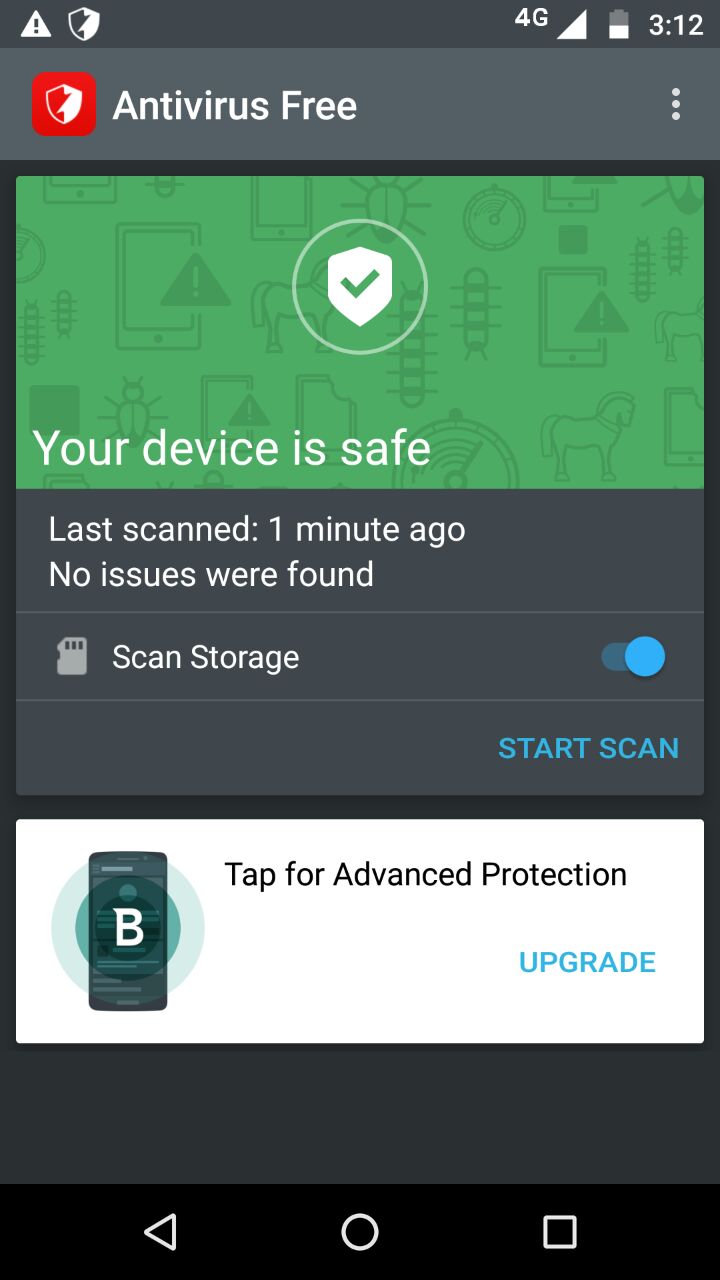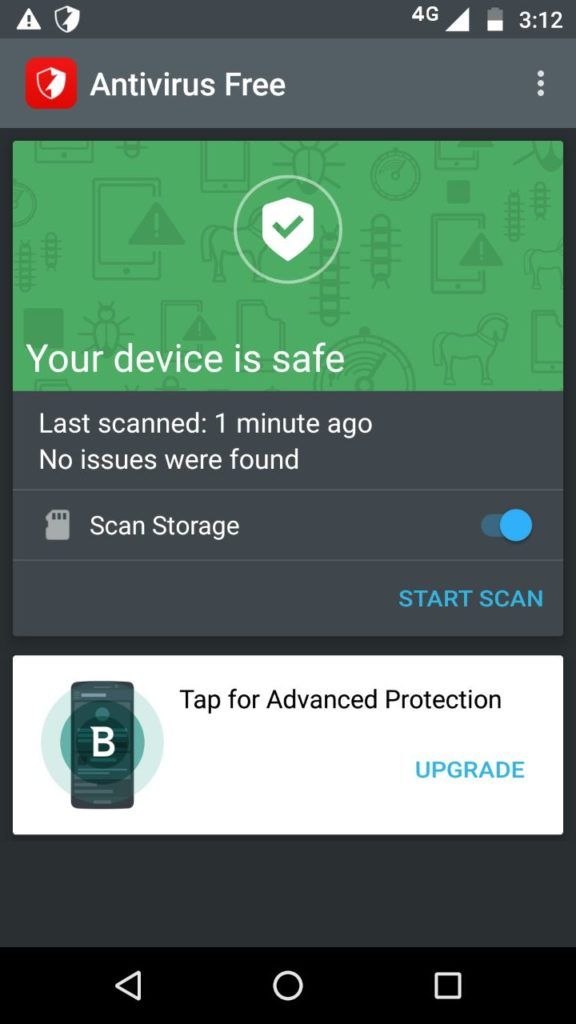 Bitdefender Antivirus Free is a powerful antivirus tool that offers virus protection for Android. It is one of the best security apps for Android that uses in-the-cloud scanning technology, which results in super-fast scanning ability. As a result, it does not slow down your device or drain your battery.
What makes BitDefender a worthy contender for being the best free antivirus for Android is that it also offers real-time protection and scans apps as they are installed.
Bitdefender also has a paid version (Bitdefender Mobile Security & Antivirus), which gives you 14 days free trial. To access more advanced features of Bitdefender such as a Malware scanner, account privacy, web security, Anti-theft, and App locker, you can try out the paid version.
Key Features of Bitdefender Antivirus Free
Integrated VPN to access blocked websites
Smart unlock to unlock apps when connected to a trusted Wi-Fi.
Web protection to scan adware and malware while browsing.
App Installs: Over 5 million
Google Play Store Rating: 4.7
3. Norton 360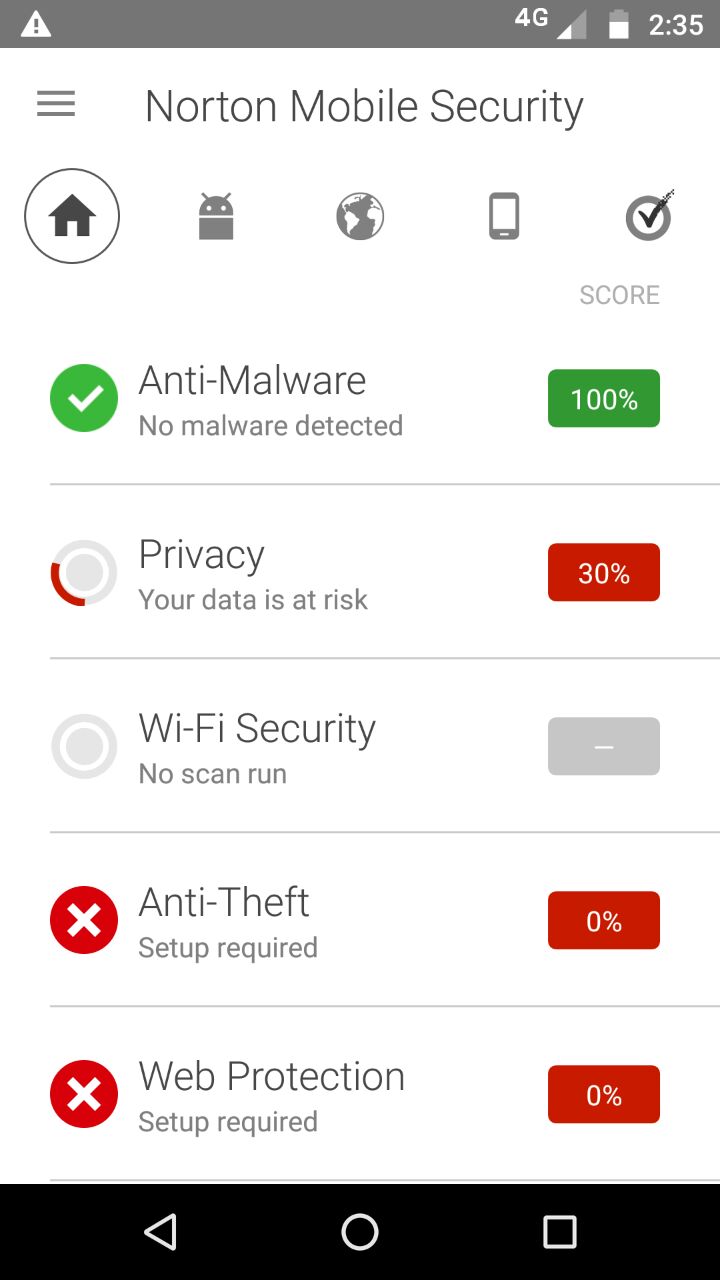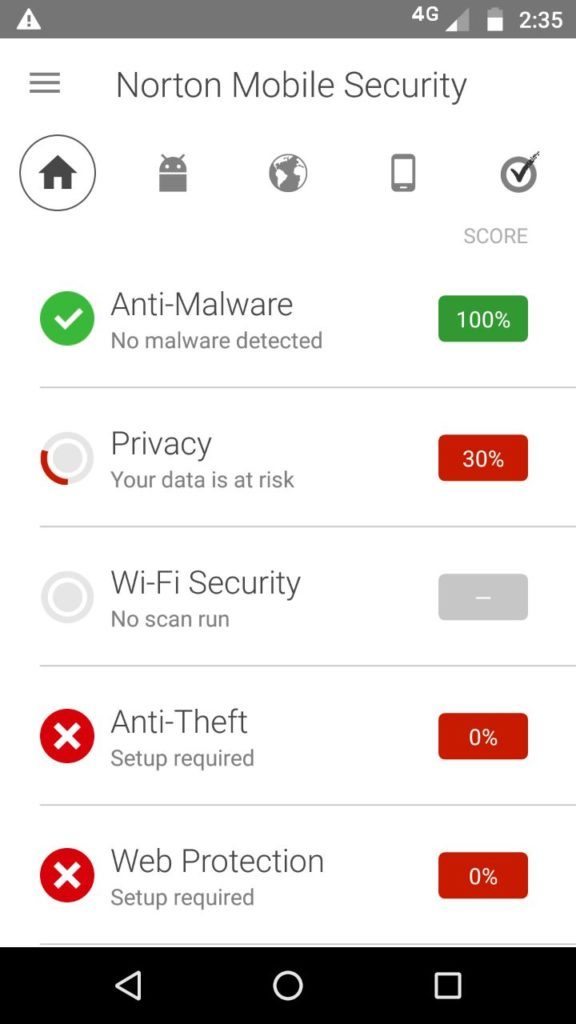 One of the best free antivirus for Android in 2022, Norton 360 offers impressive Android security features. The app mostly provides a 100% detection rate and removes malware, spyware, or Android viruses that can slow down your device. It can trigger an alarm to find your missing device, remotely lock your device to prevent data theft, or block unwanted calls or SMS.
It has separate apps such as an app locker and a password manager that are available for free in the Play Store. Another Norton 360 feature is that it looks out for any personal information spills on the dark web.
Advanced premium features are available for a trial period of 30 days. Overall, Norton 360 is no doubt one of the most reliable apps when considering the best antivirus for Android smartphones in 2022.
Key Features of Norton Mobile Security
Wi-Fi scanning to notify you about unsecured connections
Safe Search for flagging unsafe websites while browsing
Call blocking for muting spam and unwanted calls
Sneak Peek to click photographs of someone accessing your device without authority
App Installs: Over 50 million
Google Play Store Rating: 4.7
4. AVG AntiVirus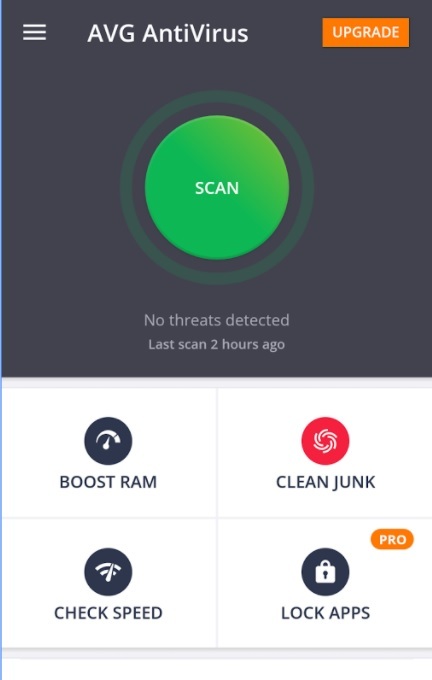 AVG AntiVirus is a robust antivirus software tool developed by AVG Technologies, which is a subsidiary of Avast software. It features most of the standard functions for a perfect android virus scan and internet security programs such as periodic scans, Wi-Fi security, junk cleaner, ram booster, call blocker, power saver, etc.
Some highly useful features of this Android antivirus app are only available for a trial period of 14 days. AVG also has a few add-on apps such as AVG Cleaner, AVG secure VPN, Alarm Clock Xtreme, and Gallery app available in the Play Store for free.
Key Features of AVG AntiVirus
Dual-engine antivirus to remove viruses and other malicious content
Performance-boosting feature to extend battery life
Photo vault for locking photographs
Surveillance agent to remotely capture photos and record audio from the phone via the website.
App Installs: Over 100 million
Google Play Store Rating: 4.7
5. Sophos Intercept X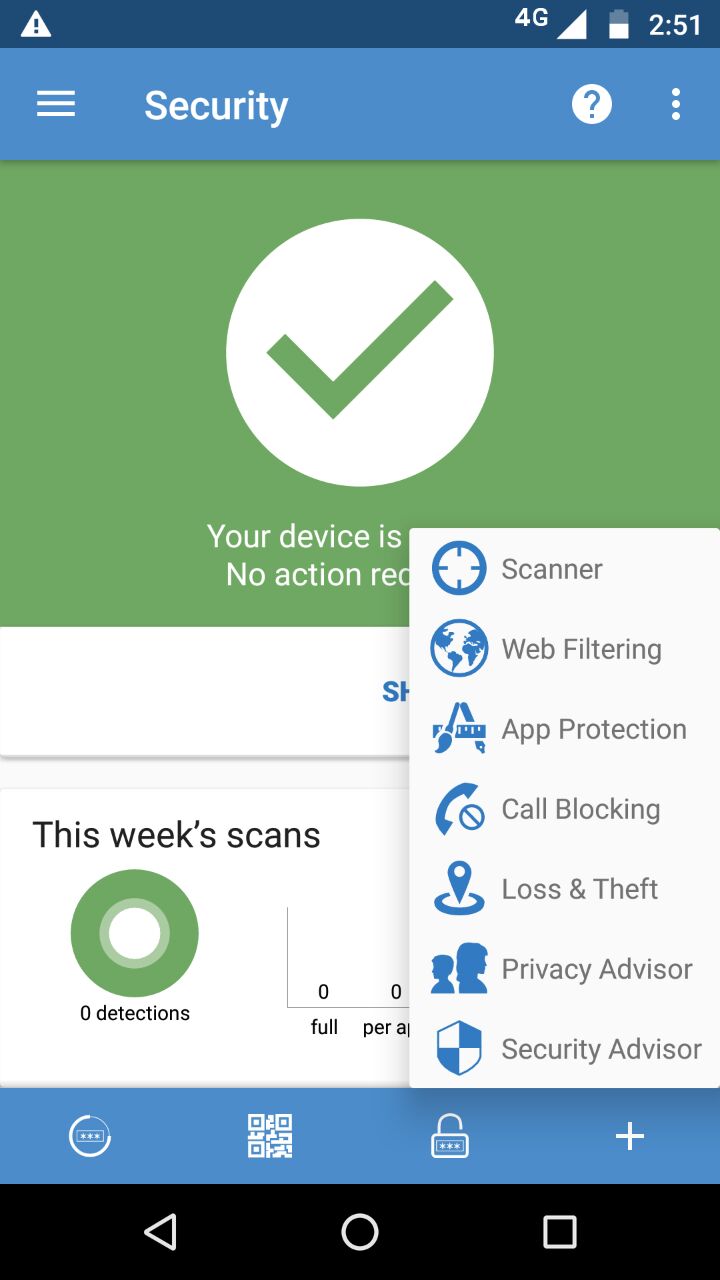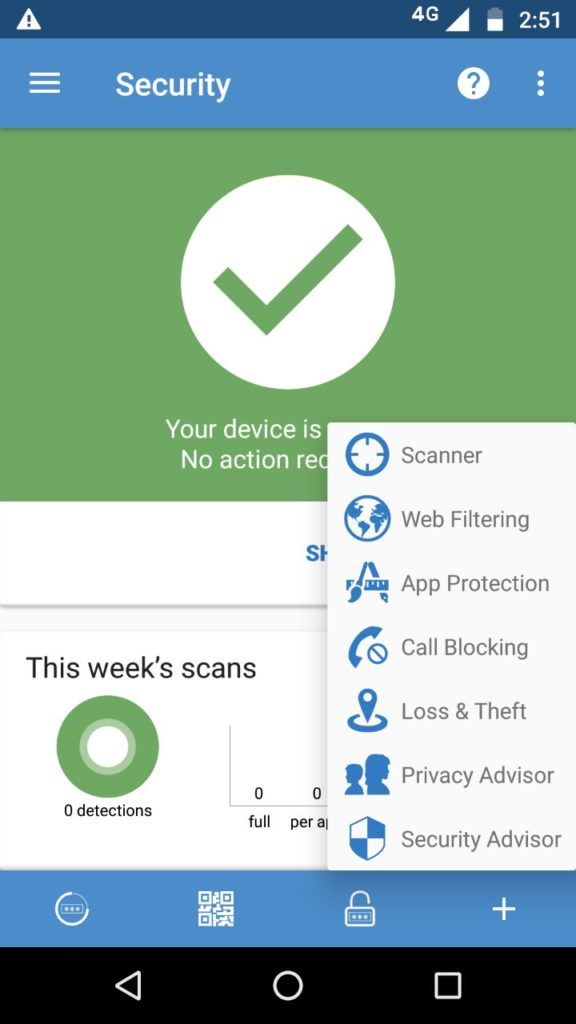 In the past, Sophos has been a winner of the AV-TEST awards – an Independent IT-Security Institute. It is an excellent free antivirus app for Android, which does not display any ads and is feature-rich.
In addition to proper malware protection, you can have access to features like loss and theft protection, app locker, security adviser that gives you advice on how to improve device security, call blocker, authenticator, etc.
The app is one of the best virus scanners for Android, which protects against malware, viruses, and trojans that could hamper the performance of your smartphone.
Key Features of Sophos Intercept X
Web filtering to block malicious websites
Protect apps with a passcode
Wi-Fi security to protect you from snooping by middlemen
Call protection to block spam calls
App Installs: Over 1 million
Google Play Store Rating: 4.3
6. Kaspersky Mobile Antivirus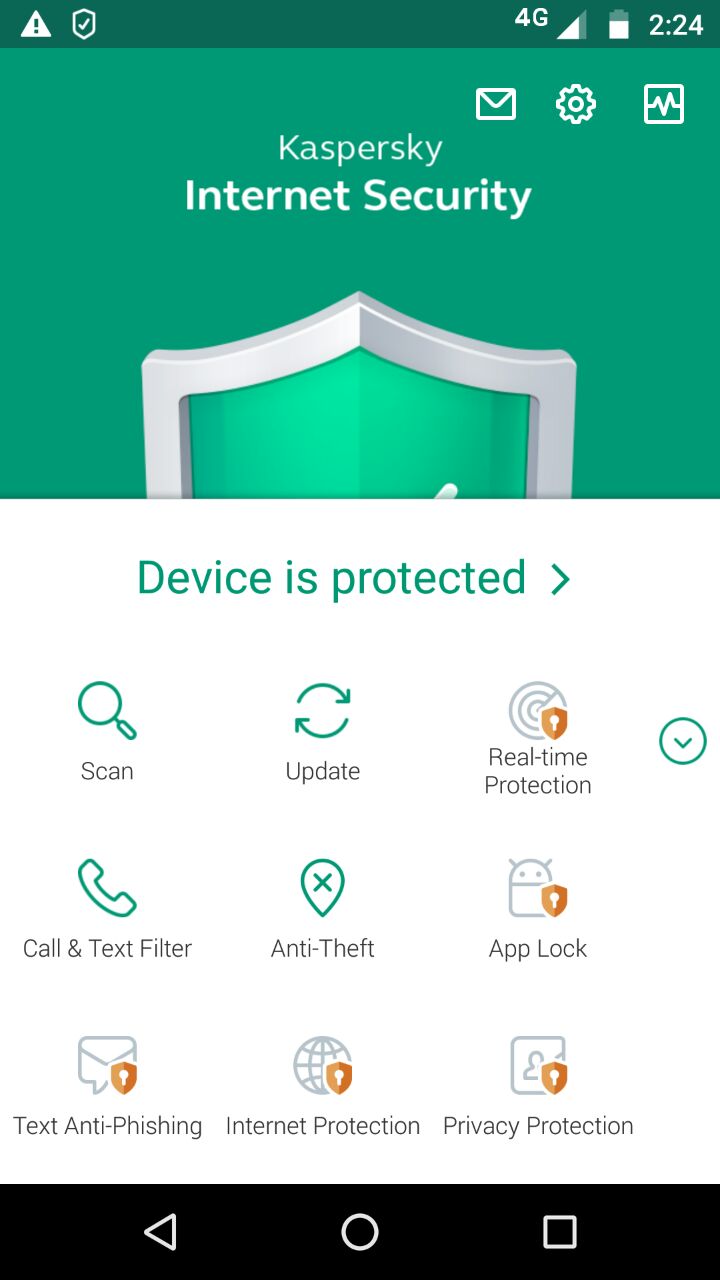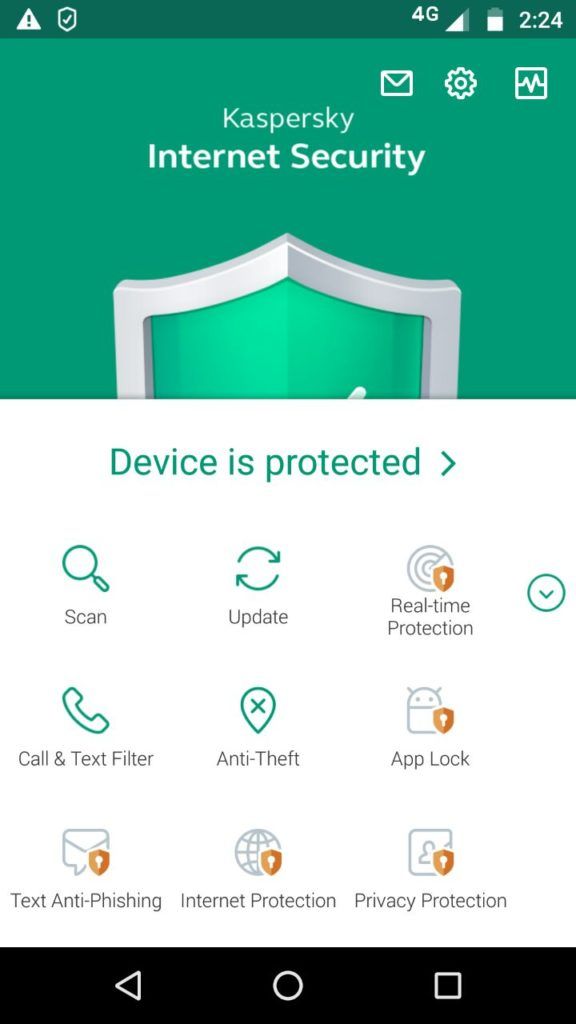 Kaspersky is a remarkable security app and one of the best antivirus apps for Android. You can either go for the free version with in-app premium feature purchases or a paid version. The free version features manual scanning of apps for malware and viruses.
Its premium version features include real-time protection, anti-theft, anti-phishing, and an app locker to provide extra protection to your essential apps. You can access all the premium features in the free trial for 30 days.
Key Features of Kaspersky Mobile Antivirus
Call filter to block unwanted and spam calls
Find My Phone to locate your phone if lost
Background apps check to check for malware in downloaded apps
Strong protection against viruses, trojans, and malware
App Installs: Over 50 million
Google Play Store Rating: 4.8
7. Trend Micro Mobile Security
Trend Micro is relatively new to the antivirus scene for Android but by no means weak. In fact, Trend Micro is one of the most trusted cybersecurity organizations in the world, and we have reported its researchers ample times.
The Android app protects users against malicious attacks, phishing, crypto mining attacks, i.e., essentially everything you expect from the best phone antivirus. It scans apps for malicious activity before they are installed on the phone.
The Trend Micro app puts a great deal of effort into safeguarding users from banking fraud and theft. It also offers protection against harmful websites and a privacy scanner for Facebook. The Trend Micro Android app is one of the best out there when it comes to Android virus scans.
Key Features of Trend Micro Antivirus
Protection against fake banking and shopping apps
Wi-Fi checker to check for insecure connections.
Privacy scanner to find apps that are misusing personal data
Scanning URL's and websites while browsing
App Installs: Over 500 thousand
Google Play Store Rating: 4.7
8. McAfee Mobile Security
McAfee Android antivirus has won many awards since its release. Most of the advanced features such as anti-theft features, security lock, Wi-Fi security, battery optimizer, memory cleaner, etc. are available in the free version of the Android antivirus app.
It has an intuitive interface, and the best thing is that it provides tutorials for every feature. The pro version includes only a few extra features, and it is expensive compared to other paid antivirus apps for Android.
One of the flaws in the app is that it carries a complicated setup once you opt for the pro version. Nevertheless, the app is one of the best antivirus apps for Android when it comes to protecting your smartphone.
Key Features of McAfee Mobile Security
Thief Cam to capture photographs of intruders
Option to remotely wipe data in case of theft or loss of mobile phone
Anti-theft uninstall protection to stop a thief from uninstalling the antivirus app
Support for Android Wear devices
App Installs: Over 50 million
Google Play Store Rating: 4.5
9. DFNDR Security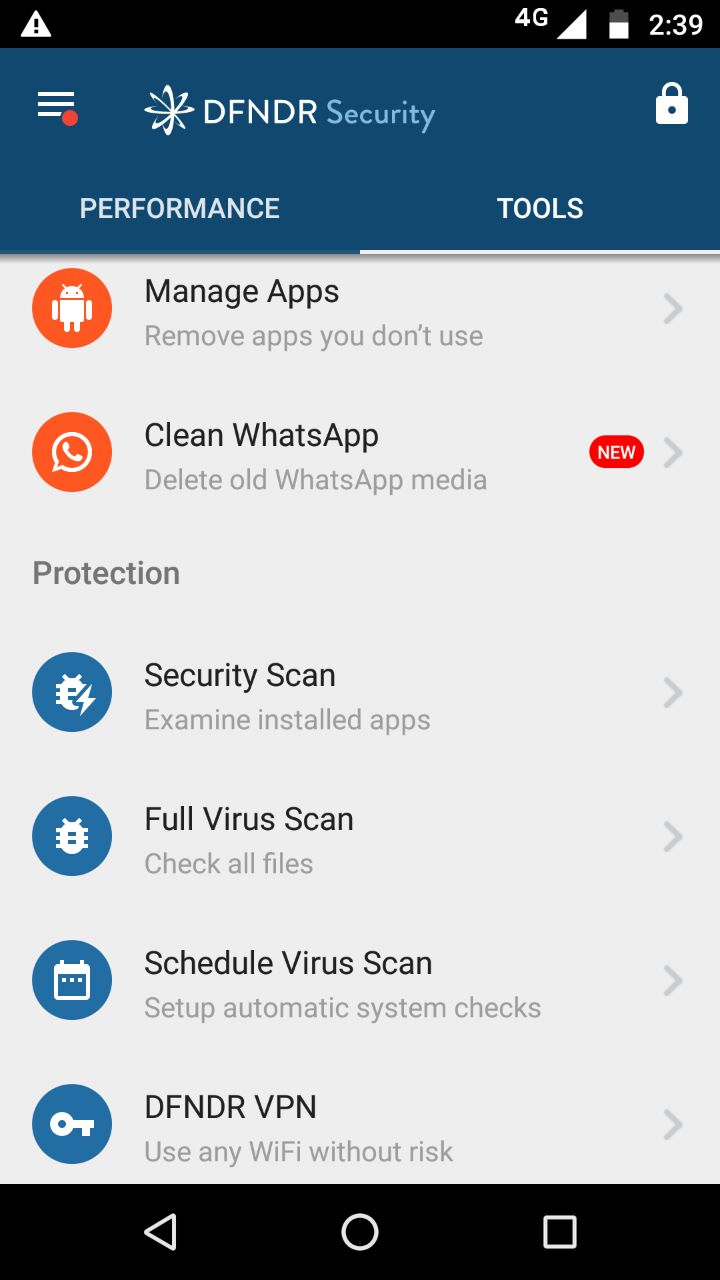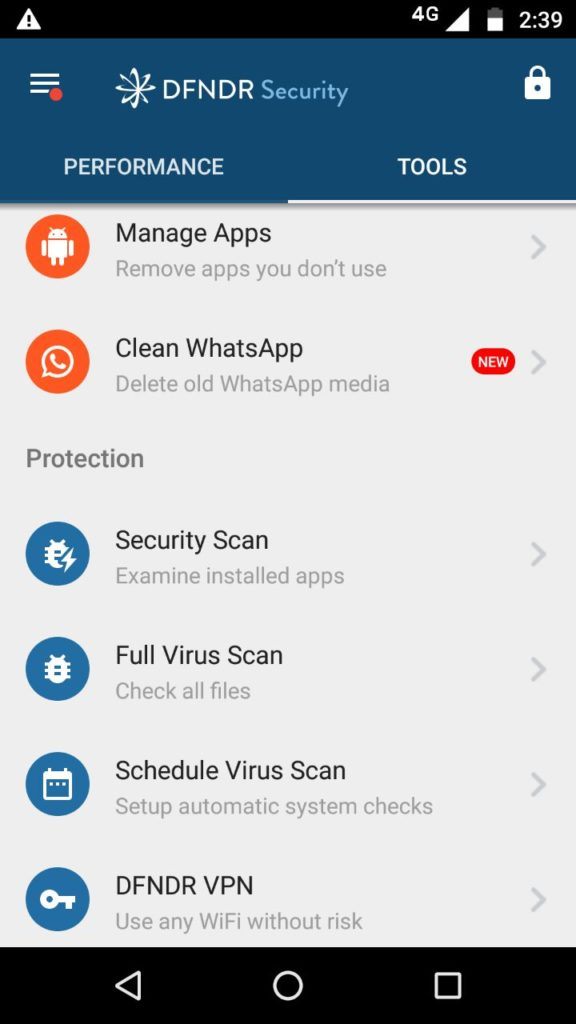 DFNDR is the best free antivirus for Android in 2022 that keeps your smartphone performance-optimized. The AV-TEST Institute named it the top-rated antivirus app at one time.
It is an all-in-one phone protection app along with features for anti-hacking and anti-phishing. The Android app can also speed up your internet connection by closing background apps that compete for bandwidth.
However, the downside is that it displays ads which can be annoying, but you can go ad-free with a small amount of yearly subscription.
Key Features of DFNDR Security
Anti-hacking and anti-phishing protection feature
Quick cleanup to remove junk files and cache
AppLock to lock apps with passcode and fingerprint technology
DFNDR assistant to send you regular updates about utilizing antivirus to its full extent
App Installs: Over 100 million
Google Play Store Rating: 4.5
10. Avira Antivirus
Avira Antivirus is a lesser-known Android malware scanner that is equally reliable, like its other competitors on the list. It is fully featured, and most of its functions are available in the free version itself.
In the case of antivirus and privacy protection, it can even scan external storage media and show how each app rates on a privacy scale. With its 'cell phone tracker,' it can track your phone's location whenever necessary.
Also, if you ever lose your phone, it can prompt the person who has your phone to contact you. With the premium version, you can get extra protection such as camera protection, additional browser security, etc. These features can be easily accessed through in-app purchases.
Key Features of Avira Antivirus Security
Privacy advisor to show how apps collect your data
Camera and Mic protection to ensure security against snooping attacks
Ant-ransomware to protect against ransomware attacks
Web-based malware protection
App Installs: Over 10 million
Google Play Store Rating: 4.5
11. Safe Security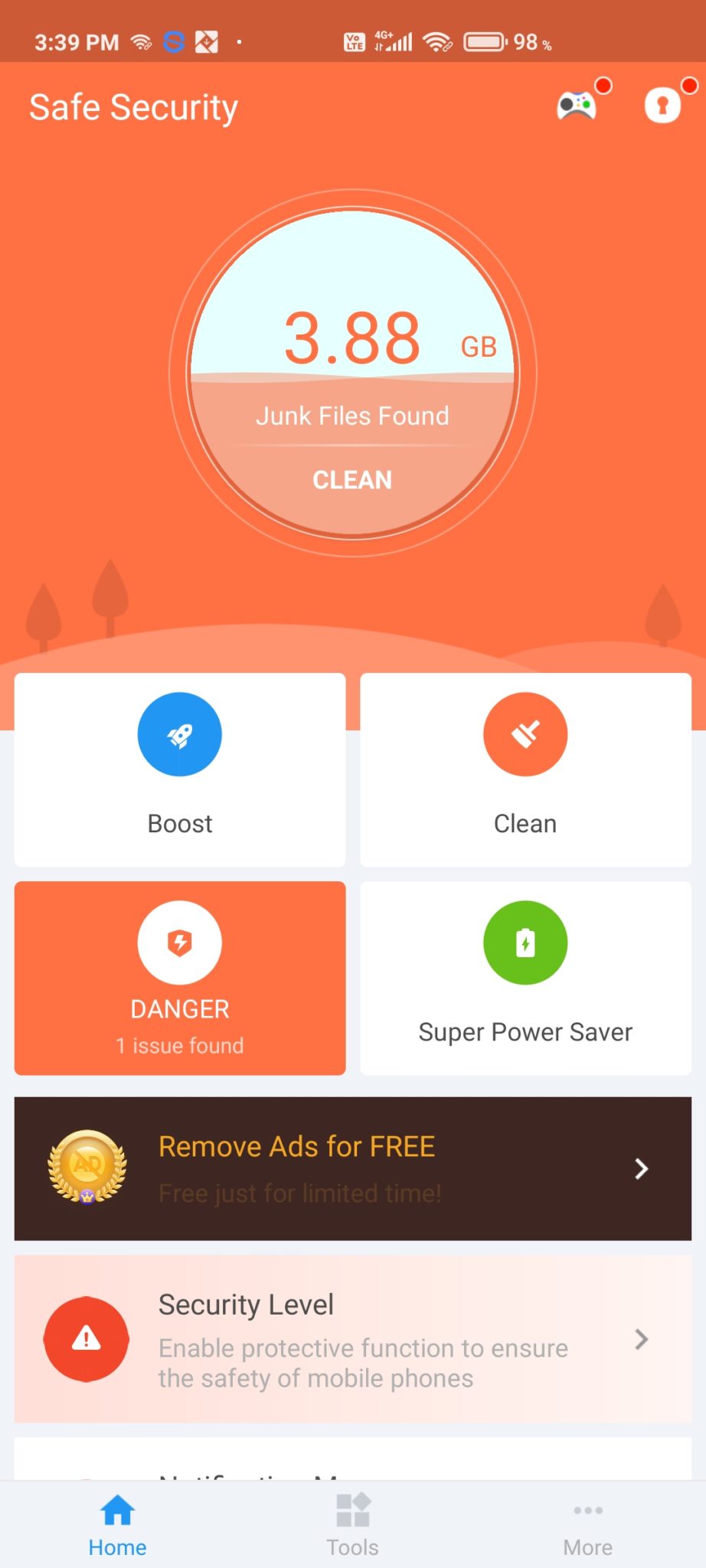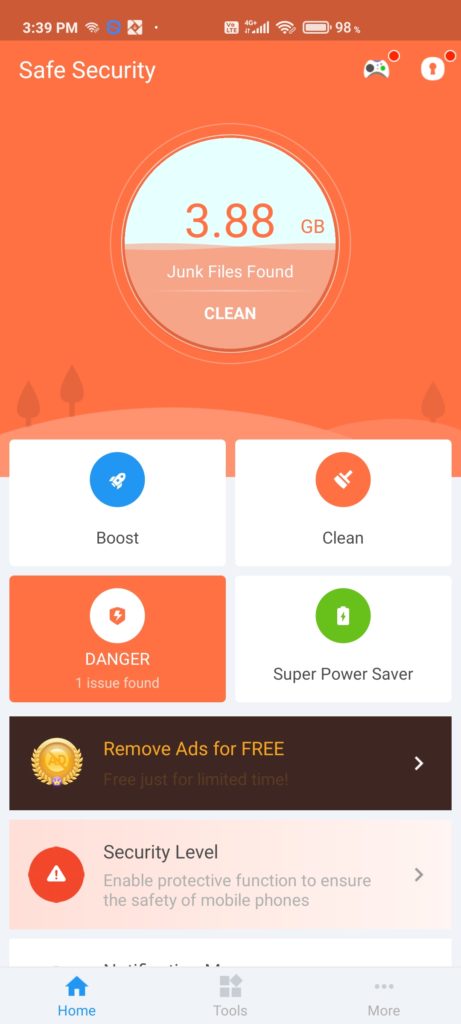 Safe Security is another one of the best antiviruses for Android in 2022. Major features include antivirus protection, junk cleaner, speed booster, lock screen, which has multiple functions, CPU cooler, anti-theft protection, etc.
In addition to real-time protection, it has a multi-function lock screen for providing your phone status directly to your smartphone's lock screen. The antivirus app is free with in-app purchases and displays ads.
Also Read: 10 Best Android Cleaner Apps To Clear RAM And Cache
Key Features of Safe Security
Speed booster to clean up phone's RAM and boost gaming experience
Call & SMS filter
Intruder Selfie to capture pictures of anyone trying to break into your phone
App Installs: Over 100 million
Google Play Store Rating: 4.6
12. Malwarebytes Security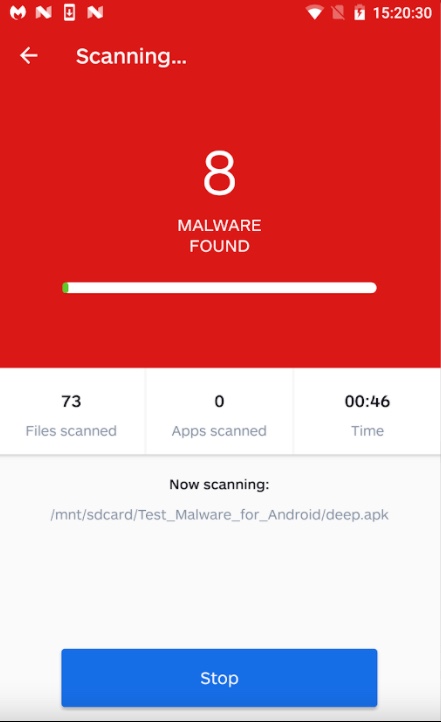 Last but not least, we have Malwarebytes antivirus app for Android. MalwareBytes is a reputable antivirus for PCs so you can quality android virus scan from the app.
The free version of the antivirus app for Android regularly conducts privacy audits for installed apps. It looks out for apps that can track location, monitor your calls, etc. You can use it to remove unwanted adware and malware. Also, the app is completely ad-free.
However, we would recommend taking up the $1.49 per month subscription in which the app detects ransomware attacks before they happen. The premium version also scans for phishing websites while surfing. I think more features would have been nice. Regardless, it's a great antivirus app for Android 2022.
Key Features of Malwarebytes Security
Speed booster to clean up phone's RAM and boost gaming experience
Call & SMS filter
Intruder Selfie to capture pictures of anyone trying to break into your phone
App Installs: Over 10 million
Google Play Store Rating: 4.6
13. F-Secure Antivirus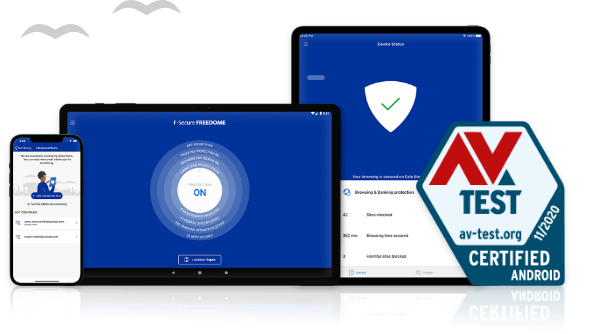 Rated an average of 4.2 stars on the Google Play Store with over a lakh installs, F-Secure is definitely a popular entry in our list of best antivirus apps for Android. In fact, F-Secure is not the only app that F-Secure Corporation develops. F-Secure is a part of the ecosystem with other apps being a security check app, a VPN, and an AV-Test app.
This app comes with app scanning which claims to protect you against, you guessed it, harmful apps. Apart from that, it also has a banking protection feature that protects your bank details and your identity from others snooping. It also comes with parental control and browsing protection. All in all, it is definitely one of the most complete Anti-virus apps that you'll find on the Google Play Store.
Key Features Of F-Secure Antivirus
Parental Protection
Quick virus definition updates
Internet banking and app safety.
App Installs: Over 100,000
Google Play Store Rating: 4.2*
14. Zoner Antivirus
Zoner Antivirus is a minimal antivirus application that comes with almost all the features that you'd expect in an antivirus app. From virus scanning to Ad Detection to checking apps and permissions, this app is your one-stop destination for keeping everything in your device checked and in control.
It also automatically checks newly installed apps for malware and also scans downloaded files and SD cards. Another feature called secure messages encrypts messages sent via SMS, email, Facebook, and almost all the major social media and communication platforms so that your data will always be secure.
Key Features Of Zoner Antivirus
Real-time app and downloads scanning.
Secure messaging encrypts your data.
Apps and permissions menu to check apps that are using permissions that they don't need.
App installs: 1,000000+
Google Play Store Rating: 4.2*
15. ESET Mobile Security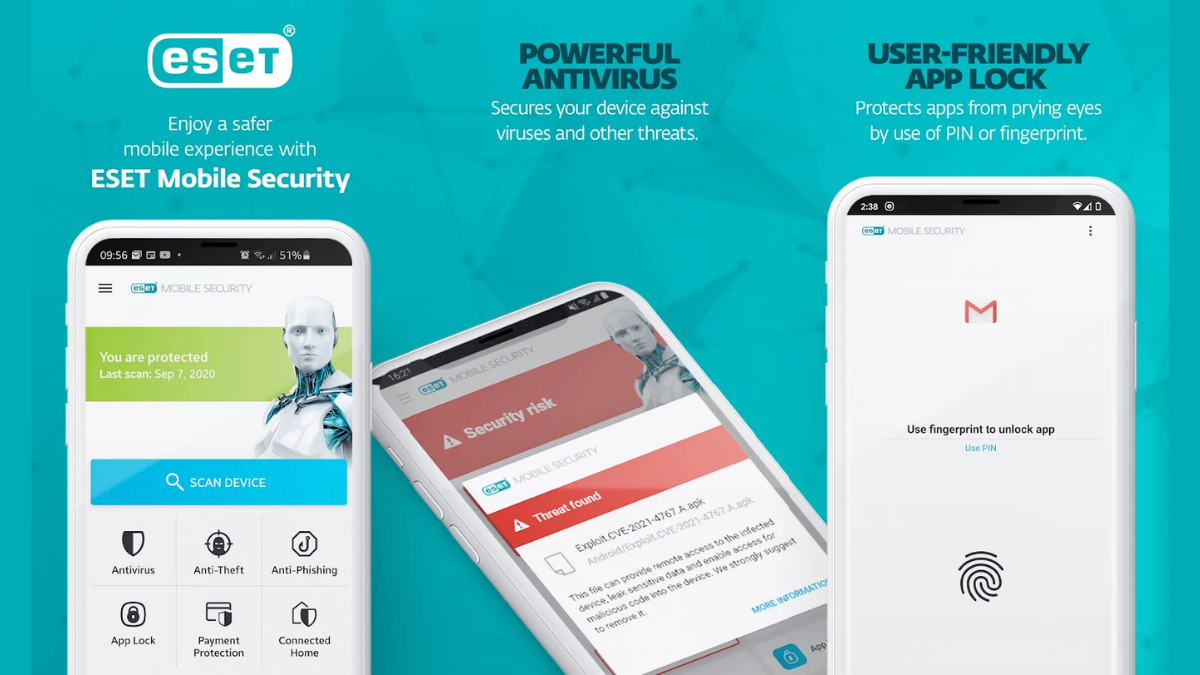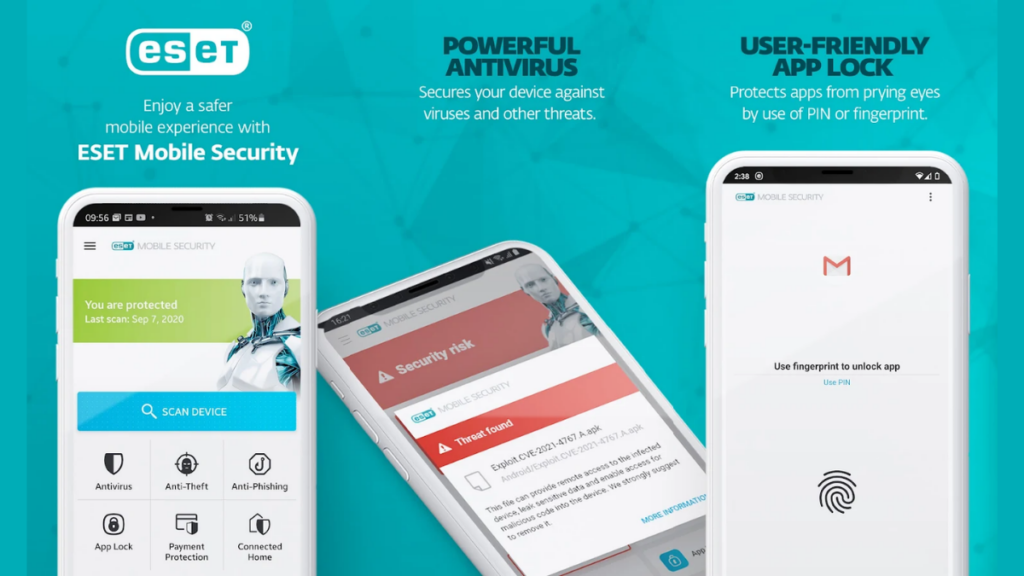 ESET is a very experienced player in PC security, and now it also has an antivirus app for Android. It comes with an Antivirus feature, as you'd expect, a security audit feature that checks apps' permissions, real-time scanning, security report, activity log, and also checks USB or SD cards on the go.
It also has a premium version which adds more features like payment protection, anti-theft, anti-phishing, call filter, an app lock, and also supports up to five devices at the same time. Overall, it's a good overall antivirus app for Android.
Key Features Of ESET Mobile Antivirus
Security reports bring you every report of apps in the same page; making it easier to know what different apps are doing on your phone.
Real-time scanner scans apps and files on the go to notify quickly if an app that you just downloaded contains malware.
Total App installs: 10,000,000+
Google Play Store Rating: 4.7*
Also check out our guide on list of 10 Best Free Antivirus Software To Protect Your PC in detail here!
What To Look For In The Best Antivirus App For Android
Some of the things that you should look for in antivirus apps are — Whether the app is AV certified if it has web protection to protect your credentials online, the size of the app and how lightweight it is, and lastly, the look and feel of an app.
Do Android Phones Need Antivirus Apps?
It depends! If you are the kind of Android user who downloads a lot of apps and content from untrusted sources then having an Android antivirus by your side is not a bad idea.
However, if you only use trusted sources, for instance, if you only download apps from the Google Play Store, or "play safe" in general, then you may not need an antivirus.
Nevertheless, these were our picks for the 12 best Android antivirus apps. Did you find these apps helpful? Don't forget to share your thoughts if you think we missed out on any mobile security apps.
FAQs
Do I need an antivirus with VPN?
You don't but it's recommended to have antivirus running in the background while you visit geo-blocked websites using a VPN. In the case of websites that distribute piracy, having an antivirus to scan the files that you download is quintessential, as they may contain malware and trojan.
Can a VPN and antivirus work together?
Yes, they can! You'll have absolutely no issues running both VPN and antivirus apps simultaneously in the background. However, to prevent two separate apps from hogging your RAM in the background, you may choose antivirus apps that come with VPN as a feature.
How do I scan my Android for malware?
Android, over the past few years, has matured to the point that it can now identify malicious files and apps, and warn you before downloading and installing them. Hence, you technically no longer need any antivirus to scan malware on your Android. However, there have been previous reports that some malware did manage to escape the claws of Google Play security — In which case, you may enable the app scanning feature in any of the above-listed antivirus app running in the background.