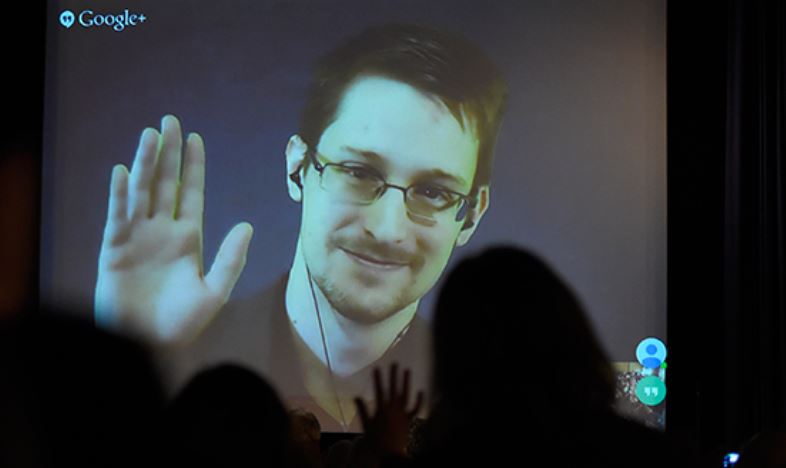 Short Bytes: The NSA whistleblower Edward Snowden is again in the news. Not for any revelations this time, but for the reason that his twitter DM has been filled with nude pictures by his lady followers. In his tweet, he asked users not send him "Christmas Presents" as he has a girlfriend and FBI is after him.
I
f you have a girlfriend and your brain is preoccupied with future plans to become a whistleblower, then drop them right now. Otherwise, you'll have to face the same fate as the freedom press' founder.
https://twitter.com/Snowden/status/689092733315739649
Apart from being chased by the FBI for leaking confidential NSA documents, the whistleblower Edward Snowden's twitter DM has been filled with nude pictures by his lady followers or maybe some guys but that's hard to believe. This has occurred months after his account was bombarded with 47 Gigs of twitter notifications.
Sadly, he can't actually compliment those ladies for their "Christmas Presents", as he would have to prepare an explanation for his #IHaveAGirl. So, the tweet is kind of obvious from his side. He says "FBI has a warrant", well, I don't think the FBI guys will be much pleased with the art exhibition.
Edward Snowden who believes NSA and government can see everyone's d*ck pics, is currently living in Russia and was earlier blamed for the Paris attacks by CIA Director John Brennan and ex-CIA Director James Woosley, that his revelations cleared the road for the attackers.
Snowden started using twitter a few months back and has 1.67 million followers but on a jaw-dropping note, he follows only one twitter handle till date and I'm damn sure you can't guess that one.
Write your views about this story in the comments section below.
Also Read: Facebook Android App Gets Built-in TOR Support But Still Needs Your Real Name