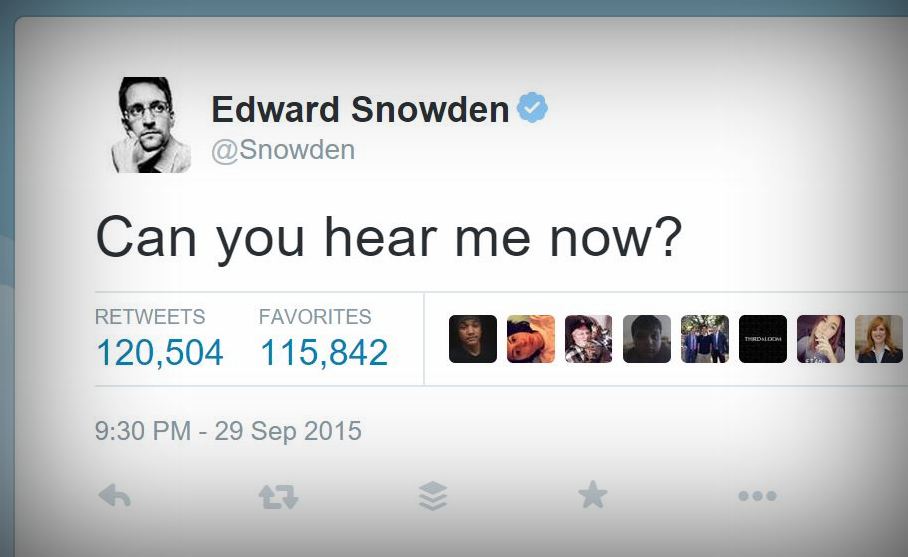 Short Bytes: Former NSA contractor and a newbie to Twitter, Edward Snowden, forgot to turn off the email notifications on Twitter and got bombarded with 47GB of notifications.
D
id you recently follow one of the world's most wanted men on Twitter? Yes, I'm talking about
Mr. Edward Snowden
, who joined the microblogging site earlier this week.
Well, it seems that he failed at tweaking the Twitter email notification settings properly. As a result, poor Snowden got bombarded with tons of notifications in his email inbox.
As expected, his Twitter was inundated with a swarm of replies, followers, retweets- and everything was sent as an individual alert to the former NSA contractor.
Here's his tweet:
I forgot to turn off notifications. Twitter sent me an email for each: Follow Favorite Retweet DM 47 gigs of notifications. #lessonlearned

— Edward Snowden (@Snowden) October 1, 2015
It should be noted that his first tweet has been favorited and retweeted 120,000 times. Currently, he has a massive following of 1.28 million people and he's still following just one Twitter handle (guess the name!!).
It seems that security pros like Snowden too sometimes fail at paying attention to the notification settings. However, I'm pretty sure that he would have carefully checked the security and privacy settings of Twitter. ;)
Have something to add to this story? Tell us in the comments below.
Also read: Edward Snowden Tells How to Build an Internet Focused on Privacy