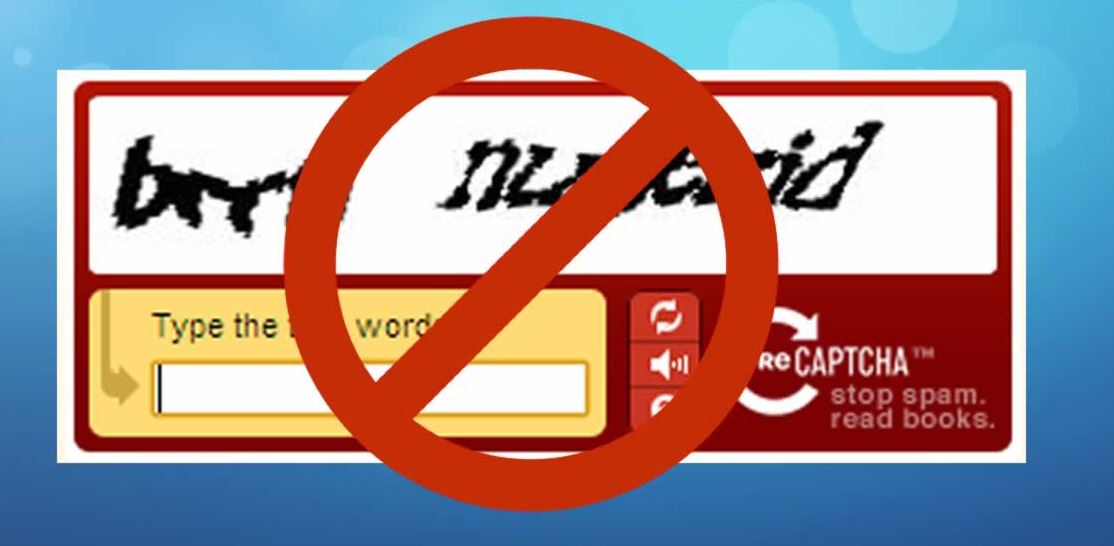 This is the best news you're going to read today. The wicked and vicious CAPTCHA which haunts your internet surfing is going to be a thing of the past just like your deleted internet history. Today, Google announced that you won't be needed to fill those distorted letters and numbers in a box to prove that you are not a robot.
Google has launched a new service called reCAPTCHA to replace the old system to protect the websites from spamming. Now you won't be encountering the old service which looked like this:
Google is calling the new service-  "No CAPTCHA reCAPTCHA" and this is how it looks:
The websites which will be using this new API, will verify its users with just a single click and it'll confirm that you are not a robot. For the time being, websites have the option to stick with the old experience or move over to the new API.
Why is old CAPTCHA being replaced?
Google writes on its security blog:
"The new reCAPTCHA API may sound simple, there is a high degree of sophistication behind that modest checkbox. CAPTCHAs have long relied on the inability of robots to solve distorted text. However, our research recently showed that today's Artificial Intelligence technology can solve even the most difficult variant of distorted text at 99.8% accuracy. Thus distorted text, on its own, is no longer a dependable test."
If the risk analysis engine of the website is unable to identify/predict your identity, it will generate a CAPTCHA to verify the validity of user.
Right now few sites like Snapchat, WordPress, Humble Bundle, and others are using the new API and reporting great results. Google says, "For example, in the last week, more than 60% of WordPress' traffic and more than 80% of Humble Bundle's traffic on reCAPTCHA encountered the No CAPTCHA experience—users got to these sites faster."
Share the "best news of the day" with your friends :D
---