Qualcomm announced the Snapdragon 765G last year, and it turned out to be a pretty respectable SoC in terms of performance. The SoC was quite popular and was used in the OnePlus Nord, which is still one of the best upper mid-range devices in the sub $400/Rs 30,000 segment.
Meanwhile, the Snapdragon 750G used in the recently launched Mi 10i also has a lot to offer but, how does it compare to the Snapdragon 765G? In this article, let's do a quick Snapdragon 765G vs 750G comparison and determine which one's better.
765G vs 750G: CPU Performance
Although the max clock speed of 750G (2.2 GHz) is less than 765G's (2.4 GHz), the 750G secures a win in the CPU performance with Kryo 570 cores, which are 20% better than the Kryo 475 cores found on the 765G. The difference will be noticeable while running CPU intensive tasks.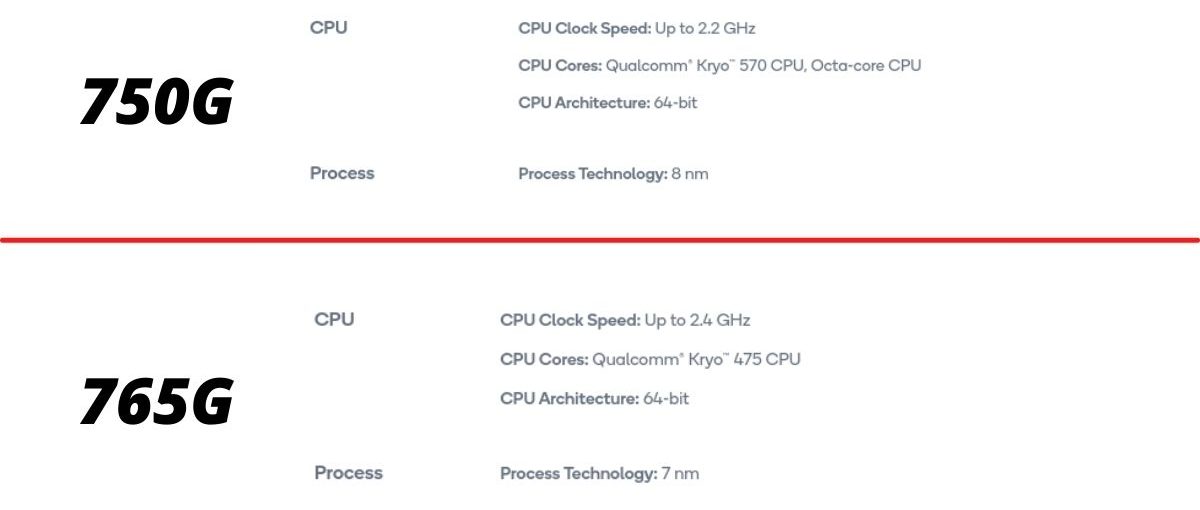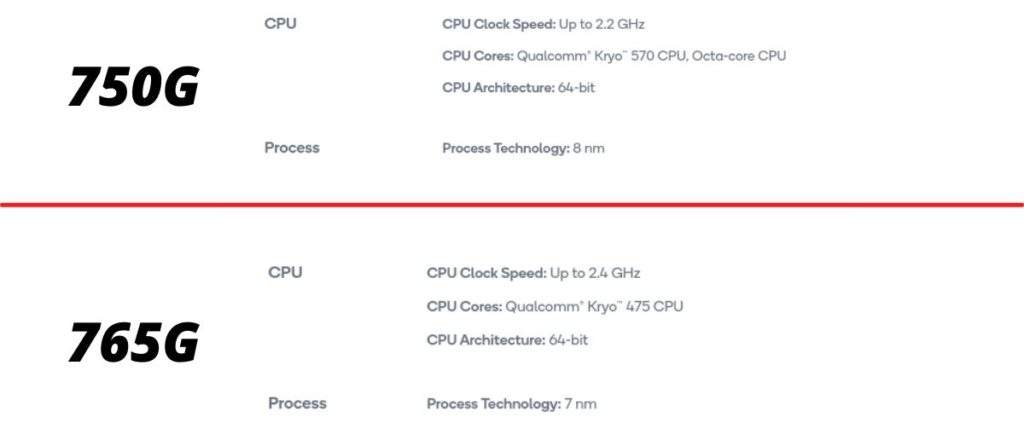 However, the 765G is slightly more efficient thanks to the 7nm fabrication process compared to 8 nm on the 750G.
GPU Performance
Qualcomm claims that the Adreno 619 on the 750G is 10% faster than Adreno 620 found on 765G. Yes, you heard that right. The Adreno HDR Fast Blend is also said to offer two times better rendering performance.
The 750G will perform 20% better when it comes to on-device AI and is 5G compatible, just like the 765G with the same X52 modem.
Apart from the changes in CPU and GPU departments, there's not much to talk about. That said, Qualcomm does need to get its naming scheme sorted out and stop confusing people.
The difference in performance is not worlds apart but is still significant. Xiaomi's Global VP Manu Kumar Jain tweeted the CPU performance numbers, and as Qualcomm claimed, the Mi 10i (329661) outnumbered the OnePlus Nord (328694) in AnTuTu by a negligible difference of 1000 points. Benchmarks should always be taken as a pinch of salt.
So, which one's better? Snapdragon 750G or 765G? On paper, the 750G is definitely an upgrade, but a typical user will not notice a significant difference in everyday performance.
At Rs 20,999 for the base variant, it looks like Xiaomi is already off to a great start this year with the Mi 10i as it is turning out to be a better budget-friendly offering compared to the OnePlus Nord.