Besides Apple, Qualcomm and Samsung are the major contenders in the smartphone SoC market. Despite Samsung's efforts to make the flagship Exynos series better, Qualcomm's Snapdragon series has always managed to stay almost a generation ahead of Samsung's Exynos. Let's make a Samsung Vs Exynos comparison and find out which one's better.
Before we begin, I'd like to bust a prevalent myth that "Qualcomm and Samsung manufacture their own SoCs." While it is true that Samsung makes its own SoCs, Qualcomm gives the designs to TSMC (Taiwan Semiconductor Manufacturing Company) to do the fabrication process.
Snapdragon Vs Exynos: Processor Cores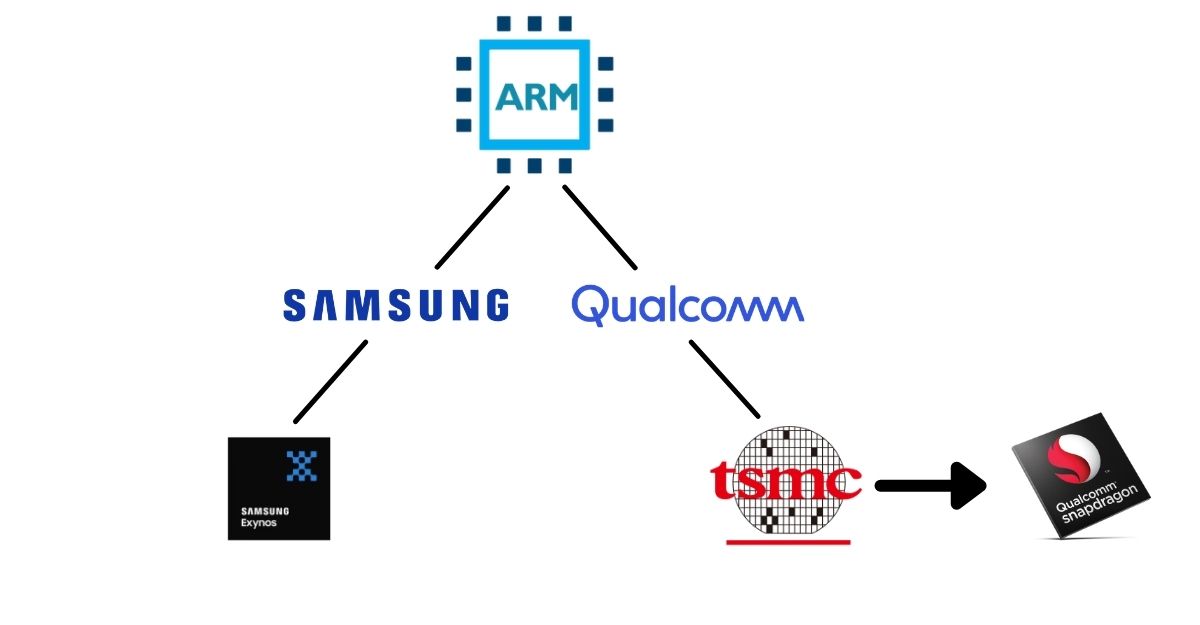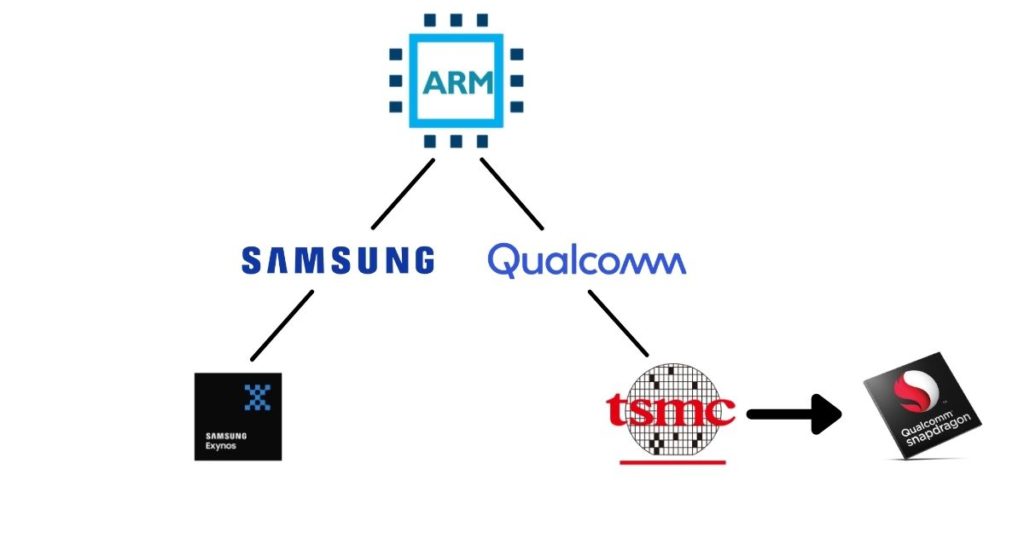 When smartphone companies design their processors, they don't do it from scratch. Instead, they head over to ARM (Advanced RISC Machines), which uses RISC (Reduced Instruction Set Computer). This reduced instruction set is the reason why we've managed to build a computer (smartphone) of the size of our hands.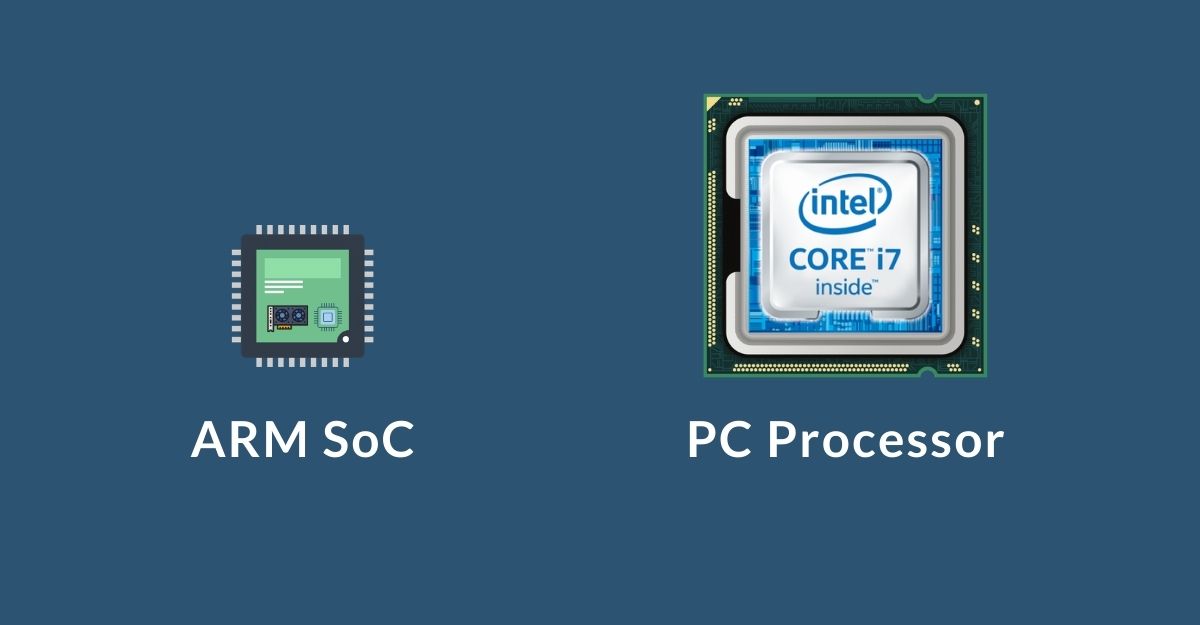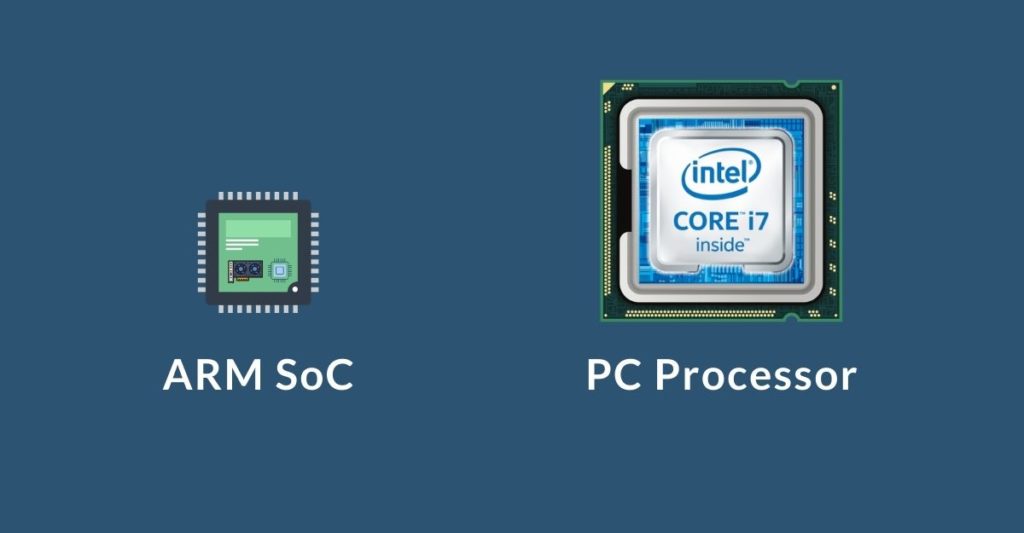 When we say reduced instructions, we mean only a million instructions per second. To put things in perspective, a 6th Gen Intel i7 6700k can perform over 161,000 million instructions per second because it's bigger in size than your typical SoC.
ARM calls its processor cores "Cortex" and supplies them to Qualcomm and Samsung. Samsung modifies and calls them "Mongoose," whereas Qualcomm calls theirs "Kryo cores," both are a tad bit faster than the stock Cortex cores.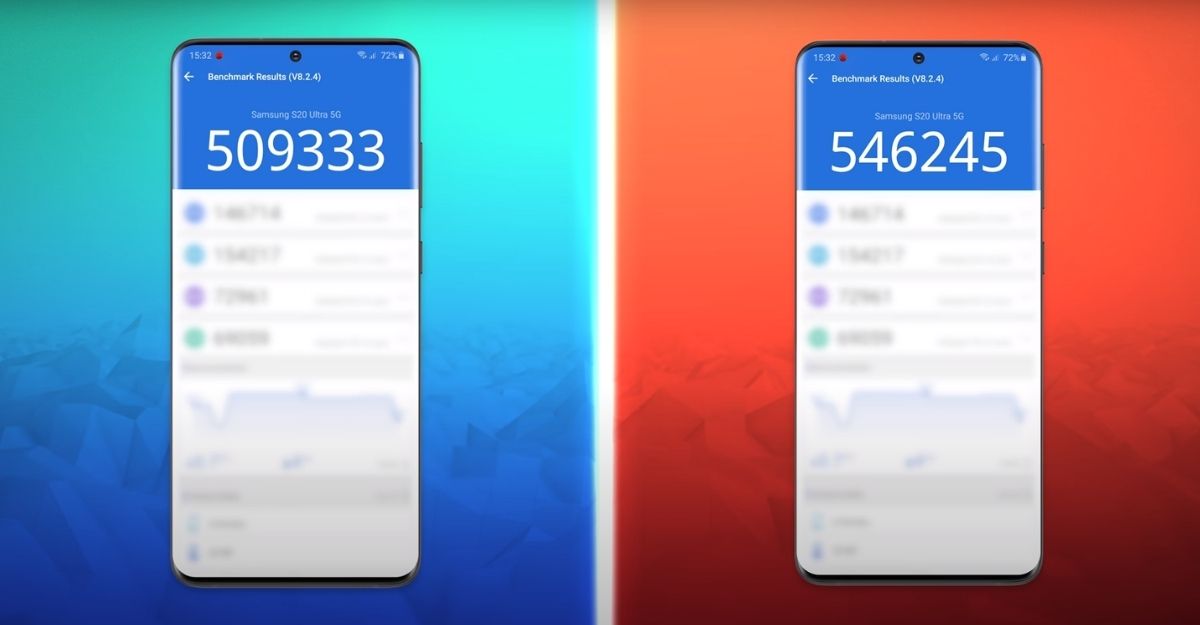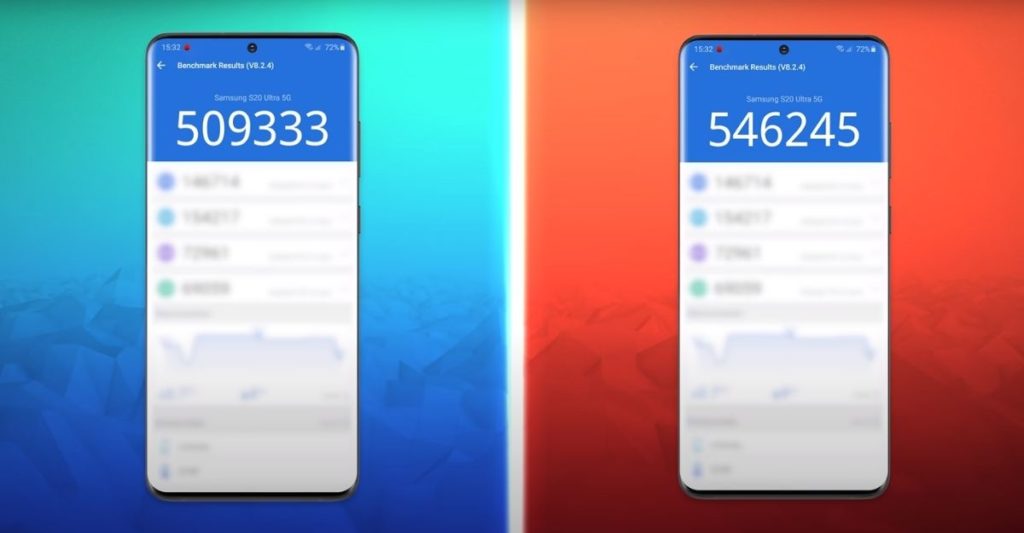 The latest addition to the Kryo family is the Kryo 680 core (found in the latest Snapdragon 888). It is a modified Cortex-X1, which, Qualcomm claims, is 23% faster than a stock Cortex-X1 and Samsung's M5. Hence, Qualcomm ends up beating Samsung in the RAW CPU performance every year.
GPUs
The humiliation doesn't end there for Samsung. Qualcomm SoCs also end up beating the Exynos processors in the GPU performance by a huge margin.
This is because of the custom GPU that Qualcomm bundles with its SoCs, which is called "Adreno" which beats ARM's stock Mali GPUs used in Exynos processors by an incredibly huge margin. However, it is rumored that Samsung will flip the tables with its upcoming Exynos 2100 SoC, rumored to come with AMD graphics.
Apart from the CPUs and GPUs, Hexagon DSP, a custom unit in Qualcomm processors for image processing, helps with great image processing.
The Whole Snapdragon Vs Exynos Debate
For those of you who don't know, Samsung ships two variants of its flagships – one with Exynos processors that are usually targeted towards Asian countries. In the US, they ship it with the latest Qualcomm processors. But why does Samsung use Exynos and Snapdragon?
The reason why Samsung does this is related to the overall profits that the company gains. Qualcomm's monopoly in the SoC market allows it to sell new processors at higher prices, whereas the Exynos counterparts don't cost a lot. To balance the equation, it gains higher profits by selling Exynos devices than by selling Qualcomm devices.
The issues with Exynos processors don't end there. Apart from inferior performance, Exynos processors also tend to heat up a lot. The Indian variant of the Samsung Galaxy Note 9, powered by an Exynos 9810 processor, has had heating and display discoloration issues since launch. The worst part is that even though Samsung is fully aware of this, they're still refusing to replace the display panels of the Note 9's free of cost.
A lot of YouTube creators have also tested both Exynos and Snapdragon versions of Samsung flagships. Do make sure to watch them to get a better idea.
Is Exynos better than Snapdragon? The answer is, No. Qualcomm Snapdragon processors are better than Samsung Exynos in almost every aspect. That said, it'll be interesting to see what Samsung achieves with its upcoming Exynos 2100, which is expected to arrive in the S21 series.
If you own a Samsung flagship and ask, "How do I know if I have Exynos or Snapdragon?" If your device was bought from the US, it is powered by a Qualcomm Snapdragon processor. European or Asian countries like India or the UK usually get the Exynos variants.
What do you think about Exynos or Qualcomm processors? Let us know in the comments section below.